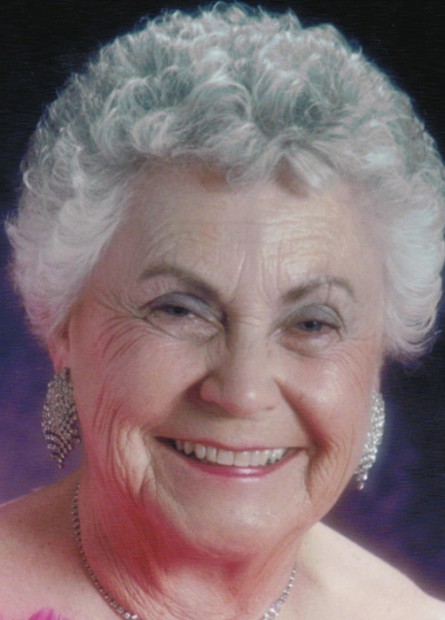 COEUR D'ALENE, Idaho - Loving wife, mother, grandmother and great-grandmother, Fay Larson, passed away peacefully on Wednesday, Feb. 16, 2011, at the Life Care Center of Coeur d'Alene, Idaho.
Fay's life interests centered on her three sons and their families. She was also devoted as a wife to her second husband Rae Larson and his immediate family.
Fay was born in Lewistown on Aug. 6, 1920. As a young child her family moved to the Ninemile Valley near Alberton. She graduated from Alberton High School in 1938, and married her first husband, Roy Albert in 1941. Her husband, Roy, was a brakeman for the Milwaukee Railroad and she soon became a mother and devoted homemaker. During her time in Alberton she raised three sons and enjoyed all of the school sporting events and other activities they participated in. While living on a small ranch near Alberton, Fay became an excellent gardener and loved to can produce from the garden. She also enjoyed working with the farm animals, especially the chickens.
With the sudden passing of of her husband, Roy, in 1963, Fay moved from the Alberton ranch into Missoula. She then married Rae Larson, an engineer with the Northern Pacific Railroad. Fay and Rae left Missoula in 1972, and moved to the Flathead Lake area where they lived at various locations, ending at Bigfork. The winter months were spent in the Phoenix area.
Mom enjoyed her flowers, both inside and out. While in the Bigfork-Kalispell area she became a much better than average painter. She also did do some limited golfing. Fay and Rae spent many hours on Flathead Lake fishing. Very little catching but many enjoyable hours on the water, which mom truly loved.
You have free articles remaining.
Fay and Rae moved to Kona, Hawaii, (near son Jodie) in 1999, which they enjoyed until 2004, when they moved back to the mainland and settled at Twin Lakes, Idaho near Coeur d'Alene.
Mom had a good life and we have no regrets. She and Rae traveled extensively and she was able to see the true beauty of God's creation. She is in a good place now and her memory will be with us forever.
Fay is survived by her husband, H.R. Larson "Rae" of Rathdrum, Idaho; sons Michael (Donna) Albert of Alberton, Jodie Albert of Kona, Hawaii, and Dennis Albert of Anchorage, Alaska; stepson Scott (Bonnie) Larson of Missoula, and stepdaughter Robyn (Bill) Perry of Bend, Ore.; nine grandchildren; and numerous great-grandchildren.
She is preceded in death by her first husband, Roy Albert (1963); her parents, Roy and Pearl Flinders; brothers, Cecil and John Flinders; and her sister, Joy Aldrich.
Memorial contributions may be made in Fay's name to Applegate Hospice at 700 W. Ironwood Dr., Coeur d'Alene, ID 83814.
A memorial service for Fay will be scheduled at a later date when more family will be able to attend.
To plant a tree in memory of Fay Larson as a living tribute, please visit Tribute Store.
Obituaries Newsletter
Sign up to get the most recent local obituaries delievered to your inbox.