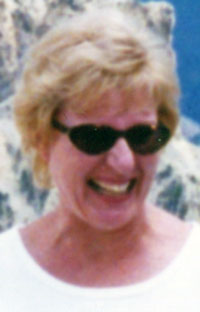 MISSOULA – Gail Ann Crane, 56, died Tuesday, July 1, 2014, at her home in Missoula after a valiant fight with cancer.
She was born Aug. 9, 1957, in Salmon, Idaho, to Richard E. and Shirley A. McDowell.
Gail enjoyed her grandchildren, Wave Runner and motor home playmobile. Kindness was one of her many virtues along with a never-ending, unconditional love for her family. She certainly wasn't short of brain power, but never made you feel inferior to her because of it. She was best friends since the age of 15 with the love of her life, Howard. She will be greatly missed.
Survivors include her loving husband of 39 years, Howard; daughter, Ashley A. Moore (Greg); son, Ben Crane; four very-loved grandchildren, Hunter, Sierra, Piper and Rylee; mother, Shirley Noll; brother, Gary McDowell; and sister, Gina Demers.
A potluck gathering and celebration of life at 3 p.m. Saturday, July 12, at the home of Steve and Gina DeMers, 4200 Lochsa Lane, in Missoula. Meat will be provided. BYOB.
Donations may be given to the family to help pay for funeral and hospital costs.