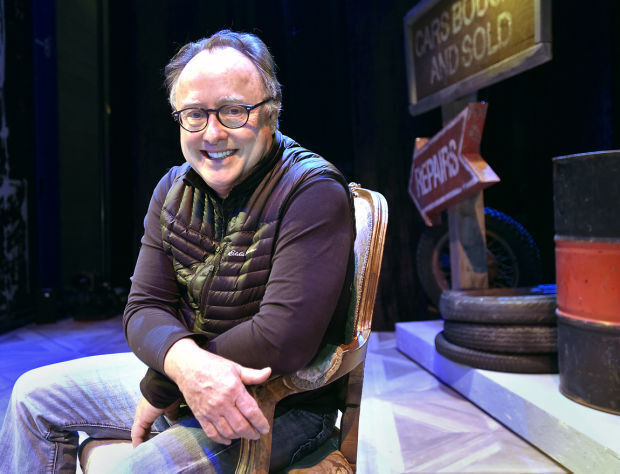 NEW ORLEANS, Louisiana - Gregory Thomas Johnson took his final bow on Jan. 8, 2021, from complications of COVID-19. His wife, stepdaughter and brother-in-law were present for his last breaths at Ochsner Respiratory ICU in New Orleans.
Gregory was born May 9, 1949, to Patricia "Pats" Johnson and Walter Thomas Johnson in Staten Island, New York. As a premature baby in 1949, he fought his first battle with survival at birth. He leaves behind his wife, Anita Vatshell and stepdaughters, Alexandra and Lesley Kuennen; his older brother, Zachary Johnson (Kitty); younger brother, Stephen Johnson (Jackie); brother-in-law, Glenn Vatshell; and a legion of friends. He will be sorely missed also by his beloved dogs Scout and Charley.
Although this awful and deadly virus consumed the last month of his life, Greg's story is one of so much more. It's impossible to briefly capture the many accomplishments, golden moments and important contributions Greg gave to so many, individually and collectively. Highlights of Greg include his lifetime career and passion for theater and the performing arts. His diligence in maintaining lifelong friendships, his historical and political interests and a vitality for new adventures made him a memorable character to all who crossed Greg's path.
Greg's acting career began at Saint Benedict's Prep in Newark, N.J. He went on to graduate from Boston College while performing during Summer Stock in Cape Cod. He graduated with honors from (NYU) Tisch School of Theatre and Dance Arts and worked on Broadway from 1970–1990 both on stage and off as a Stage Manager and Assistant Director. From 1990 to 2018 Greg was the Artistic Director for the Montana Repertory Theatre and a Professor at the University of Montana in Missoula. After retiring he moved full time to New Orleans with his wife, Anita, and continued to make his mark in theater production and as a board member of The NOLA Project. Shortly before his death Greg stated his life had been very full and he had no regrets. Those of us who love him only regret he was a month shy of receiving a vaccination that might have protected him from the virus.
            You claimed you loved me when I first saved your life
            Tubing on the Clark Fork river and you flipped
            I may have retrieved your glasses and your tube
            Yet it was me you saved with your love
            I'll miss our laughter and adventures unrealized
            Our favorite memory was our last night on Jost
            Where we swam in the moonlight holding us close
            Farewell love, my friend, my brilliant gem               
A celebration of Greg's life will be held this July in Missoula. Further details will be provided in the coming months. To honor Greg, consider a donation to a local theater of your choice. Please remain vigilant with precautions to keep you and your families safe during this pandemic, and keep wearing your masks and washing hands.