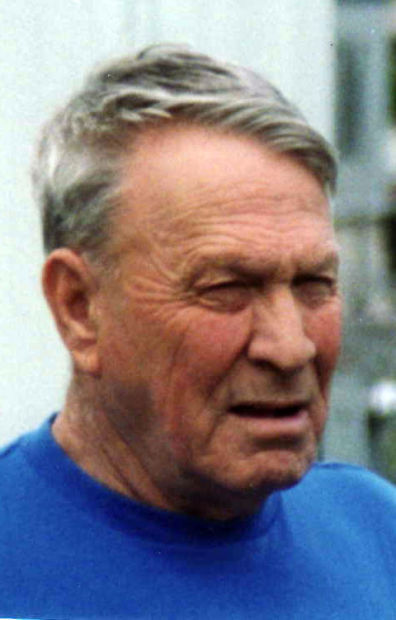 FRENCHTOWN – Howard F. Kammerer, 91, a longtime resident of Frenchtown, passed away Friday, Nov. 28, 2014, at St. Patrick Hospital in Missoula.
Howard was born Jan. 7, 1923, in Beach, North Dakota, to Art and Martha Kammerer. He was a farmer for a number of years and advanced to logging as a skidder operator and log truck driver. Later, he drove over the highway.
He was preceded in death by his wife of 65 years, June A. Kammerer; his oldest son, Arthur J. Kammerer; and youngest son, Ralph A. Kammerer.
He is survived by his brother, Wayne Kammerer and his special friend Jeanne; two sons, Jack and Linda of Frenchtown, and Dave and Linda of Florence; a daughter, Sandy Nyrehn of Missoula; and several grandchildren, great-grandchildren, great-great-grandchildren, nieces and nephews.
Services will be held at 11 a.m. Wednesday, Dec. 10, at Sunset Memorial Gardens with a reception to follow. Arrangements were made through Cremation & Burial Society of the Rockies.