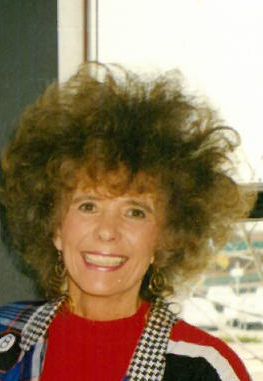 MISSOULA — Irene Elaine Pirnie passed away peacefully on Sept. 25, 2019, with her loving husband Larry of 39 years by her side. She was 89.
She was born in Bismark, North Dakota, to Wencil and Clarice Werner. She and her siblings (three sisters and three brothers) were raised in Lark, North Dakota.
Irene earned her teaching degree and taught elementary school in a little white school house down the road from her home. She taught her younger siblings and neighboring children.
Irene married Larry Larson who operated Larry Larson and associates in Missoula. Larry Larson passed away in a plane crash on June 3, 1976. They had five children together.
She was a stay-at-home mom until she met Larry Pirnie in 1978. They married in 1980 and together they started Pirnie Art. Larry painted and Irene traveled countless miles delivering art to galleries. She started marketing art with no experience, and went on to be a successful and well known sales woman. She was as vibrant and colorful as the Pirnie Art and everyone loved her. She truly lit up the room and made everyone feel loved.
Irene's children were her life and she lived each day joyfully teaching her children to live life to the fullest. They spent summers on Flathead Lake where she fished, boated and participated in family lake activities. She loved to fish.
Irene enjoyed and was so proud of her 10 grandchildren and 12 great-grandchildren. She was the best grandma. She continued the Flathead Lake tradition teaching them how to fish and providing endless memories. She taught her grandkids her love for bread and butter and her favorite sayings including "gadzooks," her term for cheers.
Irene is preceded in death by her father Wencil, mother Clarice, sisters Margie, Audrey and Leslie and her son Donny.
She is survived by her husband Larry Pirnie, her children, Jacque (Don), Loren (Hannah), Lowell (Edna), Lisa (Bill), and stepdaughters Robin (Val) and Danielle, as well as many grandchildren, great-grandchildren, nieces, nephews and other wonderful family members and friends.
Our mother loved unconditionally and always had kind words. She was so full of joy and happiness. Her love for life will live on through all who were blessed to know her. She was our sunshine and our life and we will miss her beyond words.
Happy fishing Renie — Until we meet again.
A celebration of life will be held on Dec. 6 from 4-5:30 p.m. at L.A. Design. Come raise a glass in memory of Irene. In honor of Irene, a donation can be made to Watson's Children Shelter or The Carousel for Missoula.