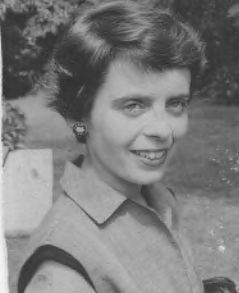 MISSOULA — Jane Slichter Ragsdale died on Monday, May 8, 2017, at the age of 88 of natural causes. She was at the home of her daughter Amy Ragsdale, in Missoula. Born in Tampa, Florida on April 6, 1929, she moved with her family to Dubuque, Iowa, during the Great Depression. There her father, Harry Slichter, became the managing editor of the Telegraph Herald. Both parents had had artistic interests. Her father toured as a young man with Vaudeville as a singer, trombonist and acrobat while her mother, Gail Binkley Slichter, had a career as a light opera singer.
In 1950, Ragsdale graduated from Grinnell College where she majored in English and was introduced to modern dance. There she also met and married Curtis Harnack, an aspiring writer. After graduating from college, she pursued studies in dance in New York City and at the University of Wisconsin-Madison. She returned to Grinnell to teach in the Dance Program and was divorced. She married Wilmott Ragsdale and gave birth to her only child, Amy. After living with her family in Bangkok, Thailand for two years from 1958-1960, she shifted careers to pursue a PhD in South East Asian History, which she earned from the University of Wisconsin-Madison. She worked for International Studies and Programs at UW-Madison until 1991, where she was in charge of designing outreach.
For UW's International Studies, she initiated the Third World Books Project and an interdisciplinary curriculum in Peace-War Studies. Her love of travel continued with years living abroad with her family in Manila, Philippines where she worked on her MA thesis and in Cairo, Egypt, where she taught English Composition at the American University in Cairo.
Moving to Missoula in 1995, she continued to pursue her interests in liberal politics and social justice through work for Montana People's Action and the League of Women Voters. She was a producer for KUFM's "In Other Words - Views from a Feminist Perspective" and a member of several book clubs. She especially valued her community at the University Congregational Church and their social justice activism. She was exceptionally generous and gave to numerous charitable causes to fight poverty, racism and degradation of the environment and to support veterans, Native American education, and care for animals.
She is survived by her daughter Amy Ragsdale and son-in-law Peter Stark (Missoula); her step daughters Dana Ragsdale (Rochester, New York) and Noel Ragsdale (Sky Valley, California); her grandchildren Molly Stark-Ragsdale, Skyler Stark-Ragsdale, Alec Kristal-Ragsdale and Glynis Kristal-Ragsdale.
A memorial will be held in her honor at the University Congregational Church at 405 University Avenue, on Monday, May 22, at 5:30 p.m. In lieu of sending flowers you may donate in her name to the UCC, or the Southern Poverty Law Center, or the Humane Society of Western Montana. The family would like to thank Jani Albans and Home Health and Hospice of Montana for your great care.