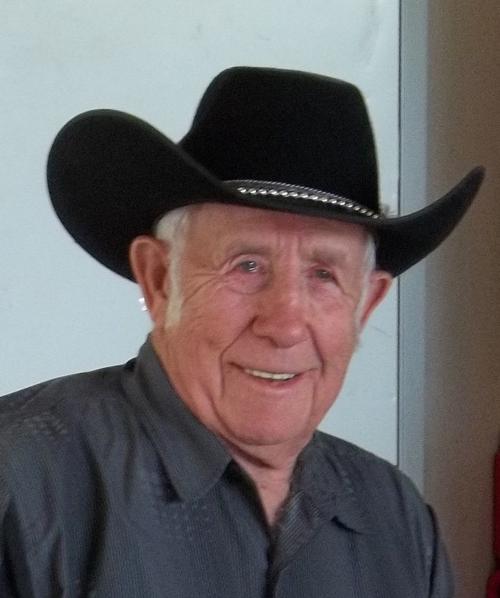 ST. REGIS — John G. Schober, 86, passed away Feb. 14, 2019, at Community Medical Center, surrounded by family and friends.
John was born June 11, 1932, in Osage, Minnesota, to John and Alice Schober. As a young boy, John, "Johnny", grew up on his family's farm surrounded by six brothers and three sisters. While attending school full time, he also worked on the farm raising livestock and growing crops.
After the family farm burnt in the early '40s, John, along with his father, hopped aboard a train bound for Wenatchee, Washington. Once there he spent the next several years working alongside his family in the apple orchards. In 1951 "Johnny" headed off on yet another adventure. This time, he landed in Sandpoint, Idaho, where he met and married his first wife Evelyn Miller, to that union there were five children. He spent the following 10 years driving long-haul and working in the logging industry.
In the early '60s, wanderlust stuck John once again. He headed off to Spokane, Washington, where he married his second wife Bonnie Johnson, to that union there were two children. During that time, he was employed by United Paving, later becoming a superintendent for Inland Asphalt. Having to travel so much, John decided he needed a quicker mode of transportation, so he set out to acquire his private pilot's license and a small plane. John took to the skies like a 'bird in flight.' However, wanting a better life for his family, "Johnny" set out on his last adventure.
In 1976, John moved to St. Regis and started Schober's Towing and Repair. He spent the next 43 years building his business into one of the largest towing companies in western Montana. During that time, he met, fell in love, and later married his current wife Kathy Kelley in 1997. She brought to the union four children.
In 2014, John was awarded the American Towman Award for his outstanding achievements and years of service in the towing industry. In 2016 he was acknowledged for 40 years of donating his wrecker services at the Sanders County Demolition Derby. John was also a 20-year member of the Montana Tow Truck Association.
John was an active member of his community. He served on the board for the St. Regis Community Council as well as the St. Regis Community Park. John was also instrumental in the construction of the local Community Center. For 10 years he coordinated the annual Firecracker Softball Tournament. At his time of death, John was the oldest acting member of the St. Regis Volunteer Fire Department.
In his spare time, John enjoyed flying, hunting, parasailing, attending his grandchildren's sporting events, and spending time with his loved ones. He was deeply loved by both his family and friends and will be missed dearly. John "Johnny" Schober will always be remembered as living his life to the fullest.
John was preceded in death by his parents, seven brothers, three sisters, one step-grandson, and one step-great-grandson. Survivors include his beloved wife Kathy Schober of St. Regis, his children, Vicki Hansen (Morgan) of Boise, Idaho, Brian Schober (Betty) of Spirit Lake, Idaho, Donna Hensley of Arlington, Washington, Roxie Craig (Bill) of Lyle, Oregon, Craig Schober of Idaho Falls, Idaho, Michael Schober of North Bend, Oregon, Michelle Schober-Simkins (Ernie) of St. Regis. Step-children Donnie Kelley (Dawn) of Elkland, Missouri, Debbie Veach (Jimmy) of Thompson Falls, Larry Kelley (Dione) of Osburn, Idaho, Gary Kelley (Sarah) of St. Regis, 14 grandchildren, and 20 great-grandchildren, 14 step-grandchildren, and 18 step-great-grandchildren.
A celebration of John's life will be held March 23 at 2 p.m. at the St. Regis School Gymnasium followed by a potluck reception at the St. Regis Community Center. A wrecker processional will be held prior to the memorial.
In lieu of flowers, please make donations to Shriners Children's Hospital