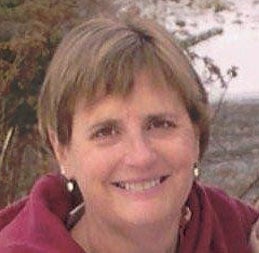 MISSOULA – "Life isn't fair, and it starts at home!" One of Kimberly Mayes-Smith's favorite sayings rang true Tuesday evening, Nov. 30, 2010, when she died suddenly in her Missoula home. The cause of death, spontaneous coronary artery dissection, is like the type of person she was, extremely rare.
At the young age of 54, Kim touched more souls than most do in a lifetime. Independent, outgoing, vivacious, strong-willed, kind-hearted and generous in her love, Kim made friends wherever she went. She married her best friend, Brian Smith, who was lucky enough to spend the next 31 years with her. The two promised each other to laugh for the rest of their lives. This promise will continue as we all remember her, for it is impossible not to laugh when thinking of Kim.
The promise also led to their children, Callan, 24, and Bridget, 23. Kim and Brian passed on their vibrant love of life and made clear the importance of friendship and family. Kim did not tolerate the boring. She challenged her children to embrace new experiences and throw caution to the wind. Her willingness to try something different enriched the lives of those she loved.
Kim was a Missoulian. As a child of Marjorie and James Mayes, she grew up with her younger sister, Jamie Weston, and older brother, Jay Mayes. After graduating from Sentinel High School, she spent the next two months of 1974 as a world traveler backpacking around Europe. Four years later, Kim graduated Carroll College with a bachelor's degree in dental hygiene.
Kim's social prowess permeated every facet of her life. In her work as a dental hygienist, Kim had the ability to extract her patient's life story along with the plaque and calcium buildup of their teeth. After 30 years and thousands of stories, she retired her scrubs and became a full-time quilter, budding artist and Habitat for Humanity volunteer. She had an enthusiastic ambition to learn. She took art classes, attended lectures at the university and became an active volunteer in the community.
She was the type of person who was allergic to dogs until she actually wanted one. Nugget and Nelle, her two golden retrievers, kept her company while she was in her "studio" (her term for the basement that she commandeered for her countless craft projects).
She could not pronounce the word "vulnerable."
Kim lived life like she drove a boat, with two speeds, flat-out or fishin'. She loved fresh tomatoes and power tools. The bumper stickers on the back of her Grizzly-maroon car read: "There never was a good war, or a bad peace," "Wag More, Bark Less," and "Wars are poor chisels for carving out peaceful tomorrows." She was unabashed in her honesty and often gave her opinion unsolicited, which people eventually appreciated.
Kim is survived by her husband, Brian; her children, Callan and Bridget; her parents, James and Marjorie Mayes; her sister, Jamie Weston; brother, Jay Mayes; half brother, Brian Robinson; and more friends and extended family than is possible to name.
Please join friends and family on Saturday, Dec. 4, as we share our memories in a celebration of her life at the University Congregational Church, 405 University Ave. Services will begin at 1 p.m.
In lieu of flowers, donations can be made to Habitat for Humanity of Missoula, 725 W. Alder St., Missoula, MT 59801; or to the Missoula Food Bank, 219 S. Third St. W., Missoula MT, 59801.
Arrangements are under the care of Garden City Funeral Home.