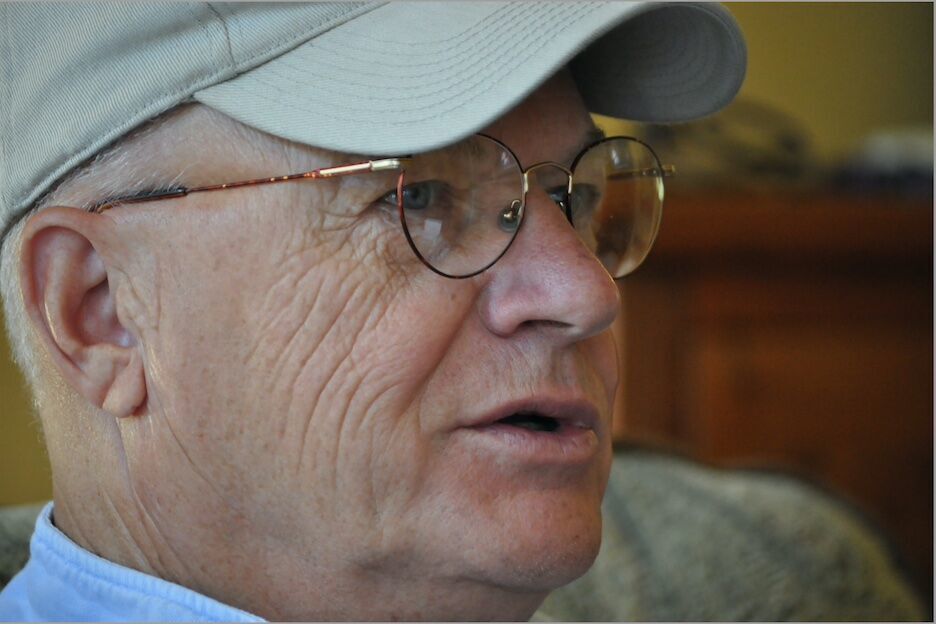 PHOENIX, Arizona — Leonard Landa — farm kid, educator, park ranger, accomplished financial professional, husband, father, grandfather, great-grandfather, avid golfer, skier, lover of cars and car shows, community leader, storyteller and the most loyal friend to those he loved — passed away from complications of COVID-19 on the evening of Dec. 18 in Phoenix with his wife by his side holding his hand.
He'd turned 80 on Nov. 11 and he and his wife, Barbara, celebrated their 60th wedding anniversary on Dec. 2.
Leonard was born in Hamilton and grew up in southwest North Dakota on a farm that his Norwegian grandparents had homesteaded in 1906. He and his two brothers grew up in the same house, as did his mother and her siblings. He went to a one-room school on the prairie for the first eight years. He went to high school in Scranton, graduating in 1958. He was active in 4-H, attended Union Prairie Church with his family and many neighbors and attended Dickinson State College where he earned a degree in education.
For 60 years Barbara and Leonard Landa were inseparable. They solidified their love for each other while attending Dickinson State, marrying Dec. 2, 1961, started a family (Chris and Robert) and were off on their own adventure — venturing to Montana to teach, ending up in Columbia Falls. Then they continued on to Missoula where they quickly found friends, many that they still have today. They got involved in Jaycees, Kiwanis and Emanual Lutheran Church, where both Chris and Robert were confirmed and Chris was married to his wife Shari.
Leonard would go from teaching to enter the professional world of insurance and financial services and it would instantly stick. He worked several years for various companies and then started his own agency where he would flourish. We were all very proud when Leonard received his Chartered Life Underwriter designation, one of the first in Montana to achieve this status.
Leonard mixed his professional career with that of family and community. He served on the church board, the Missoula County School Board, the St. Patrick Hospital Foundation, the Dickinson State University Alumni advisory board, Dickinson State Foundation, and as a member of President's Advisory Council at the University of Montana. This role only served to solidified he and Barbara's commitment and love of the University.
In his mid 50s Leonard underwent triple by-pass surgery. A scary moment in time, but one that would be the catalyst for something big — splitting their time between Arizona and Montana. To be active, Leonard wanted to be where he could play golf year round, and the sunshine did wonders for his mood. They would make a whole new set of friends — ironically, many of them Midwest farmers and farm kids themselves — who were also spending the winters in the sun.
Leonard was preceded in death by his parents, Ingolf and Nora (Maurud) Landa. He is survived by wife Barbara Landa (Phoenix), sons Robert Landa (Phoenix), Chris Landa and wife Shari (Seattle), grandchildren Ricky, Erica and Bianca, great-granddaughter Stella, brothers Duane and wife Sharre (Frisco, Texas), James (Dallas), nieces Lenora (Mathew) Prichard (Keller, Texas) and Laura (Bradley) Huff (Frisco, Texas) and Barbara's brother Mike Leonard, and sisters Launa Peterson and Jean Dietz and their families with several nieces and nephews.
Although Leonard lived in Montana the majority of his life, he always felt a close connection to the North Dakota prairie. To remember Leonard, send donations to the Pioneer Trails Regional Museum in Bowman. The Museum not only serves to preserve the history and culture of the area, they have played an integral part in the maintenance of the Union Prairie Church, the rural church Leonard attended with his parents, but also the church that his grandparents founded. Please note, Leonard Landa when sending your gift to: Pioneer Trails Regional Museum, 12 First Avenue Northwest, PO Box 78, Bowman, ND 58623