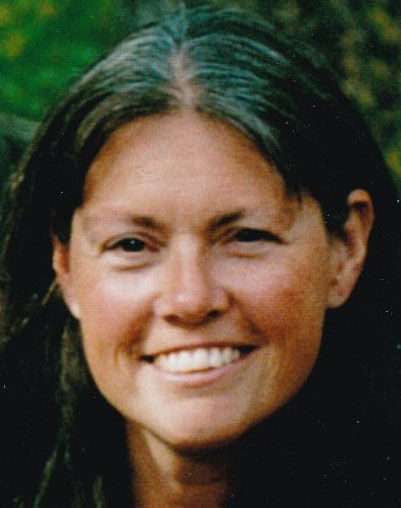 MISSOULA – Lorilee Anne Evans-Lynn loved immensely, loved strongly, and she lived the same way. Lorilee tragically succumbed to cancer in Mount Vernon, Washington, on Friday, Sept. 23, 2016. She was surrounded by family, including her parents, for whom she was helping to care before becoming aware of her own illness.
Lorilee was born in Seattle to J. Robert and Dorothy Evans on Nov. 25, 1956. She was raised in Anacortes, Washington, with her younger brother and sister, Jim Evans and Beth Repplier. The daughter of a minister, she spent a great deal of time in church where she first started to discover the gift of her beautiful voice. She began earning money scooping ice cream and working as a lifeguard in the summer months, and she remained a skilled and avid swimmer. In her youth she developed a deep passion for music and poetry, interests that would shape her future whether she was singing or writing, or trying to help others do the same.
After she graduated from Anacortes High School in 1974, she moved to Spokane to attend Whitworth College, where she found and fell in love with a group of similar-minded, artistic students with whom she maintained close relationships through the rest of her life. During the summers of her undergraduate years she returned home to the San Juan Islands where she worked on the ferries along the rocky coast of the lush Pacific Northwest that she adored.
Shortly after graduating magna cum laude from Whitworth, she met the man she quickly grew to love, John Ernest Lynn. When John visited his mother the next day, he told her that he had met the woman he was going to marry, and less than a year later, on Aug. 24, 1980, they were married in Spokane with their bags packed, prepared for the move to Missoula the following day.
They came to Missoula so Lorilee could study under Richard Hugo at the University of Montana, an influence that loomed large for her, and helped to shape her own future as a writer and teacher. She would in turn pass on her own unique perspective to hundreds of students in the creative writing program at Big Sky High School, where she began teaching in 1985.
At Big Sky, Lorilee transformed a small student-run, student-submitted annual literary magazine into a national award-winning publication called Aerie. It was the pride and the focus of her adult years and, for many students, the first creative outlet of professional quality to which they were exposed. In 2005 she expanded the scope of the program by creating a second magazine, Aerie International, that received submissions from high-school-aged students from around the world. It, too, won first prize in the national contest each year. This work brought her acclaim and attention, and even took her on a teaching exchange to Turkmenistan, an experience she treasured. She never stopped being a student herself.
For years she was a proud member of the University Symphony Choral, which gave her an outlet for her incredible and inimitable voice. Whenever there was a song she knew, she was always the first to join in, even if she did not always remember the words. Her voice was big and she knew it, but she had an ear to match. Whenever she sang, she sang with her heart, and she held the crowd in rapture.
During the summer months when she wasn't teaching, she spent her time in her gardens, occasionally convincing her three sons to reluctantly help pull weeds in exchange for a blizzard from Dairy Queen. She would then return home and cook one of the countless incredible dishes she mastered. A foodie before it was hip, she was always exploring global flavors and cuisines and always elaborating on the recipes that she used as a guide, so much so that she could not always replicate her triumphs. When finances allowed, John would plan extravagant trips to Europe, where they would visit their dear friends in Germany and Mexico, where she could enjoy the "sun, salt, sand and seafood" that she so cherished.
Among the times she valued the most were the numerous summers she and her family spent at Priest Lake with her close friend and confidant, Nancy Sisko. Whether hiking miles through the north Idaho wilderness or canoeing and swimming the lake itself, it remained a blessing and a refuge for her even in the hardest of moments. Especially in her later years, when her family could not always accompany her, she remained steadfast in her love of her friends and of the place which had brought her so much joy.
In 2005 her family was greatly shaken by the loss of her son, Jesse. Despite her immense sorrow, and thanks to the support of her family and community, she was able to continue pushing her students to create professional work in the Aerie program.
In 2013, a few months after a wild adventure through Europe together, she suffered the unexpected loss of her husband, John. After this, she decided she could no longer handle the heavy workload of teaching and she retired in the spring of 2014, refocusing on her family as well as her home, which she began renovating in August of 2015. She was, unfortunately, only able to enjoy her new home, and especially her new kitchen, for a few months before her illness was discovered.
Lorilee was preceded in death by her son, Jesse Taylor Lynn; her husband, John Ernest Lynn; and her very beloved Kooskia. The family she loved who are grieving her death are her boys, Gabriel and Madison, along with Kaley Schumaker; her parents, J. Robert and Dorothy Evans; her brothers and sisters, Jim and Lisa Evans, Beth and Frank Repplier, Judy and Jim Bullis, Jim and Linda Lynn; her nieces and nephews, Elizabeth and Toby Taylor, Hannah and Peter Cuviello, Matthew Bullis, John Eric Lynn and Alison Terhune, Evan and Matthew Repplier, John and Owen Evans, and Harrison and Ruby Taylor.
A memorial service will be held at 7 p.m. Wednesday, Oct. 5, at the UC Ballroom on campus. In lieu of flowers, please send memorial contributions to Aerie Big Sky and Aerie International literary art magazines of Big Sky High School.