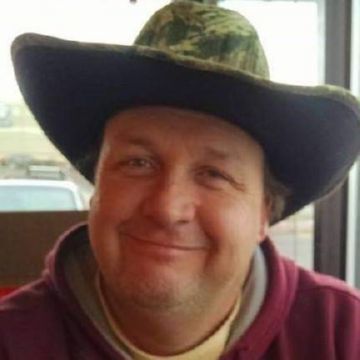 September 25, 1968 February 15, 2021
Our community sadly lost a stellar man on Monday, February 15, 2021 in Rifle, Colorado. Michael was born to William R. and Billie G. Kelly in Missoula, Montana.
Michael married Leslie E. Gallagher on June 30, 2001 in Urbana, Ohio. They had two children, Michael Christopher Kelly and Allison Dawn Kelly.
Michael was a devoted husband to the love of his life. He was an outstanding and devoted father to his son and daughter. He was an amazing son and friend to his parents and brother. It was evident that he loved his family more than life itself.
While living in Urbana, Ohio for 15 years he devoted his spare time to coaching soccer and track at the elementary and high school levels. He volunteered at the Box 13 with the Urbana Fire Department. He would spend his weekends at the drag strips working the safety safari for the NHRA Division 3 Team. He even raced his own 1983 Monte Carlo. He took pride in teaching and helping his children race down the track in their junior dragsters as well.
Upon relocating to Colorado in 2015, his love of children led him to Grand Valley High School in Parachute where he coached soccer, cross country and the track throwers. He was loved and respected by his athletes and fellow coaches.
However, Mike's true passion in life was fighting fire. From the age of 18 until his death, he worked on various wildland and structure fires in Montana, Ohio and Colorado. His love of the Fire Service led him to Colorado River Fire Rescue where he began what he called "His Dream Job".
He loved and respected the "Brotherhood" that his years with the Fire Service provided. He had a zest for life with fire in his blood. He added humor and extended kindness to every person he crossed paths with in his life.
Mike is survived by his Wife, Leslie; Son, Michael; Daughter, Allison; Parents, William R. and Billie G. Kelly; Brother and sister-in-law, William F. and Chris Kelly; many nieces, nephews, aunts, uncles and cousins.
Mike is proceeded in death by his maternal grandparents, William and Mary Landgraf; paternal grandparents, William C. and Martha A. Kelly; and a niece.
Donations may be made to: Colorado River Fire Rescue, 1850 Railroad Avenue, Rifle, Colorado 81650 or The American Cancer Society at cancer.org. Flowers can be sent to Colorado River Fire Rescue in Rifle, Colorado.
A Memorial Service will be held Monday, February 22, 2021 at 11:00 a.m. at the Colorado River Fire Rescue, 1850 Railroad Avenue, Rifle, Colorado 81650.