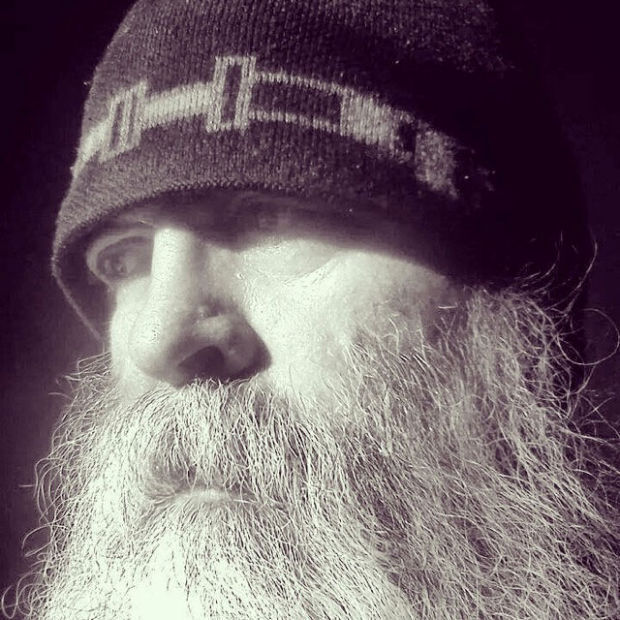 DILLON – Pansy Bradshaw, 60, (aka John Ashley Drummond) left his earthly home Thursday, Oct. 23, 2014, in Missoula. After suffering a stroke, he died peacefully, with dignity, surrounded by those who cherished him. Author, teacher, artist, preacher, nanny, activist, brother, Quaker friend and queer have been just a few of the words used to describe this man who meant so much to so many. For the past 19 years, he was an active participant in Dillon's religious, academic, art and civic life.
Pansy shared his love of all things with those who knew him. The children he helped raise were gifted with his love of books, art, music, nature and life. These many children lovingly called him "Pau." He encouraged their uniqueness, nurtured them as they grew and taught them to "use their words" in order to be heard.
By example, he taught all of us to be open and honest, to ask questions and to seek equality. He laughed with us and held us when we cried. He prayed with us and for us. He had an unwavering faith at all times, even during times when many others would lose their faith. He was kind and gentle and forgiving. But most of all, he was true to himself.
Pansy was born Sept. 6, 1954, in Miami to mother Elie and father John. Raised as a Catholic, he attended 12 years of parochial schools complete with nuns. He was active in chorus at Miami Springs High School, where he graduated in 1972. While studying at Miami Dade College, he first encountered the Jewish community and began his lifelong love of Judaism, which resulted in his conversion.
Many communities were home to him. While in Miami Springs, he worked with Jan Ansbaugh at the Art Colony and became a master picture framer. When living in Crown Heights, Brooklyn, New York, he was employed by a mortuary, where he learned Jewish funeral practices. While studying in a Catholic monastery, he became an accomplished beekeeper. At the age of 23, he came out to an abbot at the monastery and the decision was made for him to leave the monastic life.
He moved to San Francisco in the late 1980s. He was very proud that during the AIDS epidemic he was able to minister to countless numbers of his dying friends. Pansy was a preschool teacher at Pacific Primary. A Different Light Bookstore had the privilege of employing his broad literary knowledge as a bookseller. It was here that he met his writing partner, Betty, and together they researched and documented their shenanigans, resulting in the book "Betty & Pansy's Severe Queer Guide to San Francisco." They went underground and self-published the first 500 copies. The book went on to be picked up by a publisher and celebrated seven subsequent printings.
In 1996, Pau moved to Dillon, where he was a nanny for several families. He worked, in addition to being a nanny, at The Bookstore, Bert's CDs and was the hospice chaplain. He also lectured in university classes on poetry, diversity, comparative religion and queer culture. He continued to write and was published often. He was particularly proud of a biographical short story that appeared in the anthology "Queer and Catholic."
He is survived by his sister, Deborah De Rosa; brother-in-law, Castro Limardo; brother, Curtis Drummond; sister, Darlene Bithorn; and nieces, Christina Saavedra, Jasmine Marie and Jose Angel. He is also survived by Cathy Weber, Rio Crichfield-Weber, Rob Thomas, Anneliese Ripley, Abbey and Haley Thomas. He also leaves behind his large extended family in Dillon and all the other communities where he was loved.
In memory of Pansy, please remember to be kind and generous to all you meet.