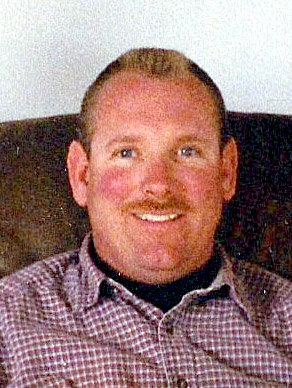 MISSOULA - Richard Clark went to his home in heaven on Sept. 23, 2011. He was born in Durand, Wis., on April 15, 1961, to Chuck and Hester Clark, and was the second of their four children. He and his siblings, Denise, John and Sandy, spent countless hours running around the Woodman area hills up Lolo Creek. Richard was always looking for adventure, and he found it, building homemade scooters, bicycles and anything else he was able to affix a motor to.
Richard and his wife, Deborah Reynolds, were married Aug. 22, 1987. Together they had two wonderful children, Tyler and Shelby. They were truly the light of his life and were his companions everywhere he went. He was always known as the "cool" dad.
Richard was very passionate about what was important to him. After working in many different fields, from logging, hauling milk and driving truck, his final career move was starting his own excavating business Fine Line Excavating in 1994. He was known throughout the greater Missoula Valley as one of the best excavators around. He was meticulous with his equipment and expected everyone else to be also. He passed his hard work ethic on to his children.
Another of his passions was motorcycles. Richard began by racing motocross, and was named the 250 Amateur Champion in 1983. He was also the first person on a stock bike to make it to the top of the world renowned hill climb in Billings. In the late 1990s, his focus turned to flat-track racing, and he was instrumental in promoting what little racing there was around this area. He was willing to help someone out who was just getting started, and spent countless hours working on bikes, whether they were his or someone else's. This passion was also passed on to his kids.
On Aug. 30, 2003, life as we all knew it came to an abrupt halt when Richard suffered a traumatic brain injury while competing in a race at Castle Rock, Wash. For the last eight years, Richard tried so hard to overcome this injury, but too much damage had been done. He always knew something was not quite right, but he just didn't know what was wrong. He still had his sense of humor, however, and never failed to make us laugh.
Richard is survived by his loving wife Deborah, son Tyler, daughter Shelby, parents Chuck and Hester, sisters Denise (Wayne Futch) and Sandy (Terry Pickens), brother John Clark (Corinne), aunt Jeannette (Robert Johns), uncle Swan Montgomery (Bonnie), and numerous nieces, nephews and cousins. His close friends are too numerous to count, but a special mention goes out to Trenton Hansen, fondly known as his "older" boy.
A memorial service will be held at 2 p.m. Friday, Sept. 30, at the MCT Center for the Performing Arts, 200 N. Adams St. (corner of Adams and Broadway).
The family suggests donations be made in Richard's name to the Brain Injury Association of Montana (BIAMT), 1280 S. Third St. W., Suite 4, Missoula, MT 59801. Condolences may be sent to the family home at 127 Wapikiya Drive, Missoula MT 59803. Richard will be dearly missed by everyone who knew him.