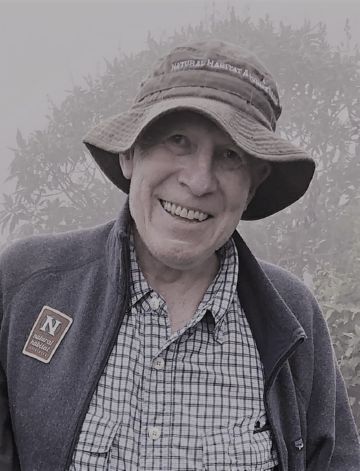 Steven P. Dolberg passed away from natural causes on Sunday,February 21 while in "comfort care" with the incredible staff at Community Hospital in Missoula, Montana. Steve leaves this world and many dear friends behind, having lived a brave and adventurous life.
Born June, 24 1942, Steve was raised in Boston and Brookline , Massachusetts. A lifelong Red Sox fan, Steve always remembered his roots in the Boston area and made it back regularly to visit his hometown. He attended and graduated with high honors from Brookline High School in 1960.
His undergraduate years were spent at Harvard where he graduated Cum Laude. Of huge importance to Steve were his three years as Manager of the Harvard Cross-Country and Track and Field teams....he often cited this experience as one of the high points of his life. Always a top student, Steve was now an important cog in the success and tradition of Harvard Track. He was on a team! Encouraging teammates, planning trips, timing and assisting athletes, assisting in Meet Administration. Steve was really an unpaid coach!
This experience led to lifelong friends and a life of full appreciation and involvement in athletics. Steve would later compete in marathons, triathlons, bike races and benefit rides around the nation and he had many incredible memories and friends from that time at Harvard.
After graduating with a law degree from Stanford and making Law Review, Steve worked in New York, Washington, and Los Angeles in corporate law. His career spanned the 70s and 80s and he played a key role in many major corporate mergers and acquisitions from that era. During this period Steve became a passionate scuba diver and instructor and traveled the globe to explore the natural world both underwater and above. One of his best memories from this part of his life was his trip to the Galapagos Islands.
In 1994 Steve retired and spent a year travelling across and visiting every one of the Lower 48 states..taking pictures of himself with his two dogs Bentley and Darwin in front of a state sign as a memento of his trip. His particular focus was the great National Parks of the West, taking in the vastness and beauty of a land unknown to most Easterners.
During his visit to Glacier National Park he fell in love with Montana and the park and decided to settle in Missoula, Montana. He became the owner of Majestic Homes in Billings and settled into a house in Missoula with a view of the river and a swarm of hummingbirds in the backyard. For the next 15 years Steve became a dynamo of involvement, making many dear friends and helping organizations with his tireless volunteerism. Steve was instrumental in running Team Stampede / Five Valley Velo, a local triathlon and cycling team. He also became deeply involved in local 12-step programs.
Steve donated his time and money to many causes he considered particularly worthy: including animal shelters, AIDS research vaccine rides, and local and national environmental groups. Steve was always willing to help a cause and he was always willing to give of himself.
During these years Steve became an avid nature photographer, as he travelled to every continent exploring and exposing himself to the natural world. He especially fell in love with Africa and its plethora of wild animals in their natural habitat, returning there many times.
After the 2016 presidential election, Steve was so concerned about the state of politics in our nation that he moved to Ajijic, Mexico for his safety and sanity. During his years in Mexico he volunteered for a local dog shelter and even chaperoned flights of dogs between Mexico and the US. And, of course Steve made many friends, including his most beloved dogs.
For most of Steve's adult life he struggled with depression. He had two especially dark times in 2007 and 2014 when he became suicidal. Thanks to Al Anon and other 12 step programs and the dear friends he met through them, Steve was able to manage this illness. Through these dark days Steve eventually found healing. One of his missions in life was to share his experience with depression so that others would not be ashamed or afraid to reach out for help.
Steve will be missed by many. In the words of one of his dear friends, "Steve instilled in all of us: community, caring, loyalty, a fierce sense of self, a fierce sense of fight, love, kindness, logic, curiosity, unapologetically being what you stand for, bravery, and humanity."
He is survived by his sister and brother-in-law Ronnie and Ron Nadel of Longmeadow, Massachusetts and two beloved dogs Peaches and Ringo. Plus many dear friends who continue to hold him closely. In lieu of flowers or cards please send memorial donations to causes very close to Steve:
The Institute for Journalism & Natural Resources at ijnr.org.