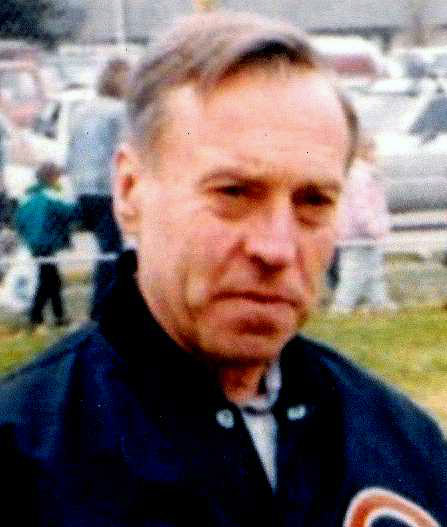 EAST MISSOULA - William "Bill" Rehberg, 80, of East Missoula, a truly wonderful person, left us on the morning of Aug. 26, 2011. He will be greatly missed.
Bill was born in Stevensville on Feb. 19, 1931, to Henry and Helen Rehberg. He loved the Bitterroot Valley his entire life. Every fall he'd buy boxes of Bitterroot apples and make the best applesauce ever! He always had a story to share and kept track of all his classmates in hopes of a chance to reminisce.
He worked hard his entire life, starting out on the farm in the Bitterroot and then at American Strevell in Missoula. He then had a long, satisfying career with Sheehan Majestic, where he worked until he was 80. Bill was so proud when Sheehan named him employee of the year. He treasured the beautiful clock with his name engraved on it. His Sheehan family meant the world to him.
Bill was an avid gardener and excellent pinochle player. He loved his Griz and the Chicago Bears and rarely missed a game. He had a smile for everyone and there was always a twinkle in his eye. He was a rare individual who genuinely exemplified what a good person should be.
The world won't be as vibrant without Bill, but those of us who were lucky enough to know him hold him closely in our hearts forever.
Bill is survived by his wife Pat; his sister Shirley (Higgins) Bailey; his children, Betty Lynn (Ed) Litle and their daughter Kylee, Stephen Rehberg, Casey Jeszenka and Holly (Scott) Villwock and their children Colton, Bryce and Skyler; his pinochle buddies Doris Hecker and Jill Logan; along with many more beloved family and friends.
A celebration of his life will be held at 3:30 p.m. Wednesday, Aug. 31, at Sunset Memorial Funeral Home in the community room.