Curled up with a large illustrated book on a secluded couch in the Missoula Public Library last week, 10-year-old homeschool student Roisin O'Riordain didn't hold back about her feelings for the library.
"I love coming here," she said without hesitation. "It's my favorite place in the entire world."
The library is a second home for Roisin and her siblings, Sean, 8, and Shea, 4. Their mother Erin O'Riordain takes the kids to use the library's many services, from toddler storytimes to writing courses, almost every week.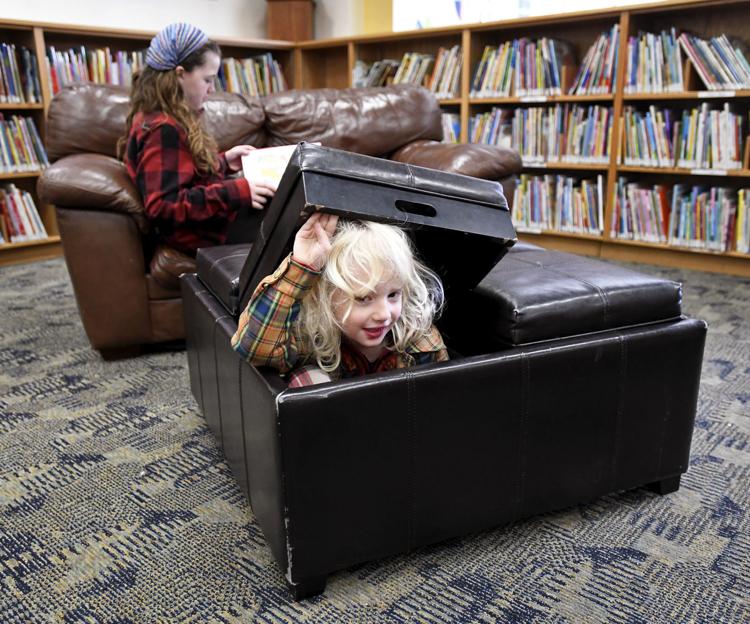 The O'Riordain family is an example of just one subset of all the various user groups that take advantage of the public library's wide range of services.
Homeschool families are a frequent sight in the building, meeting up with each other and learning together in the winter months when it's not as easy to be outside. On any given day at the library, an architect using the computers for freelance projects can be found alongside people updating their resumes or connecting with family members on social media. Young families can be seen checking out books and movies, and staff members scurry about helping other people looking for a specific item.
"The library represents our society's most successful use of a sharing model," said Karl Olson of the Missoula Public Library Foundation. "Not everyone can afford design software, a large collection of children's books, or even an internet connection. Our community, via the library, ensures that everyone has access to cultural activities, good information and literacy tools."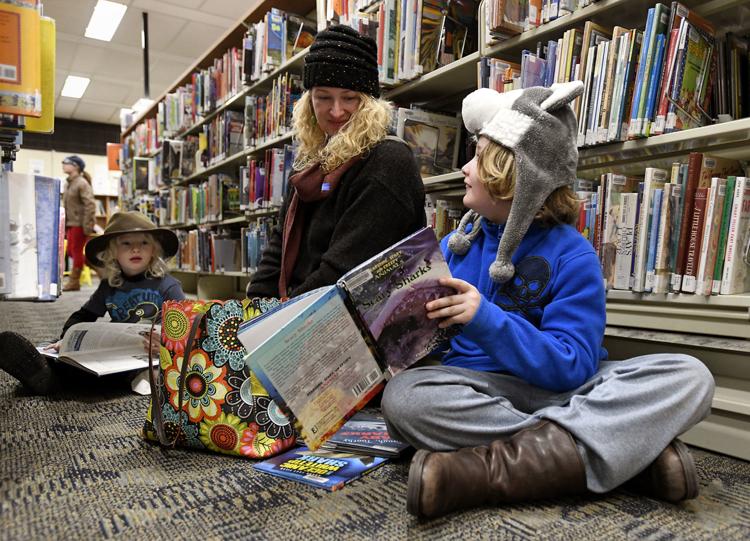 The county is in the midst of constructing a new $36.7 million library building next door to the current one on East Front Street. Officials say it will better serve the needs of the more than 1,500 people who visit the building every day (the average last week) and many others who use off-site services.
"There's a huge homeschool community in Missoula," Erin O'Riordain explained. "Oh, my gosh, it's massive.
And the public library, which is open at nights and on weekends, is the pumping heart of that community.
"We've been going there forever. It's our touchstone," she said. "We meet friends here, the kids work together. We've studied here. I don't know, it's just really comfortable here. And the library is sort of the heart of the city, you know? It's indicative of the health of the city or the nation, how the library is faring."
Her daughter Roisin has been coming to the library for the entire decade comprising her life.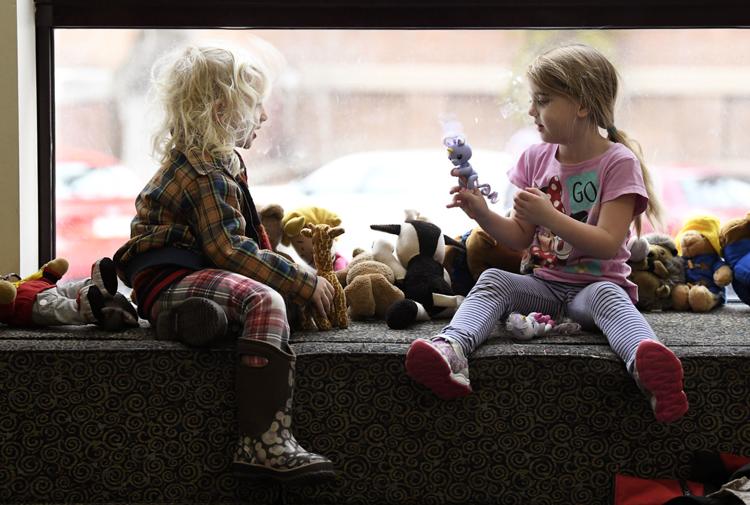 "We've been taking Ro since she was an infant," she said, using her affectionate nickname for her daughter. "Our house is full of books. Ro reads constantly."
Indeed, young Roisin said she can't even count the number of books she's read, quite an accomplishment in an age where many kids her age are into video games, television shows, online videos and various social media platforms.
"I like that you can open up a page and transform, you just roll yourself into that place, wherever you are," Roisin explained.
Erin O'Riordain calls the facility "an extension" of the family's living room.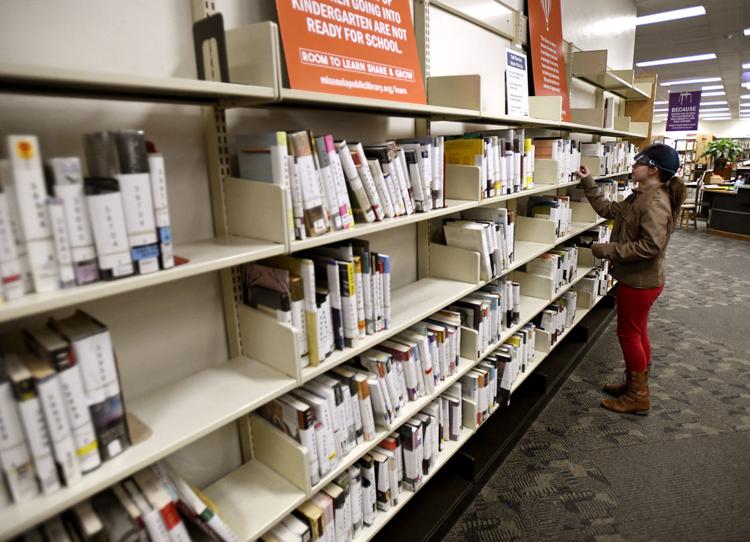 "It's a good place to get out of the house and do some studying. Ro was in a book club. It's just a good supportive place to be. You get the kids interested in books. And it's not just educational, it's recreational too. My youngest loves the gnome house (the entryway to the children's department). It's very comfortable there. It was a huge moment in their lives then they each got their own library card."
The kids know almost all of the librarians on a first-name basis, and they scurry about checking out different books as O'Riordain supervises. Her husband Traolach is the director of the Irish studies program at the University of Montana, and the kids are bilingual in Irish and English.
The new library is being paid for by a 20-year, $30 million bond approved by Missoula County voters, a $5.65 million capital campaign and a $500,000 pledge from the Missoula Redevelopment Agency. The new 105,000-square-foot facility will have a fourth-floor event space and will house Missoula Community Access Television, the SpectrUM Discovery Area, the Family's First Children's Museum and a café.
Library director Honore Bray said there are two free writing programs, on Wednesdays and Fridays, that are "pretty popular and extremely successful."
She has staff members that teach everything from Internet technology to watercolor painting to accounting to software.
"We have a whole variety," she said. "We have a mindfulness class that's popular. It teaches people how to de-stress. All of our classes have to be free and accessible. I poked my head into our watercolor class the other day. It's taught by a maintenance guy who's an artist. I looked in the door and there was absolutely no more room for another body in the room.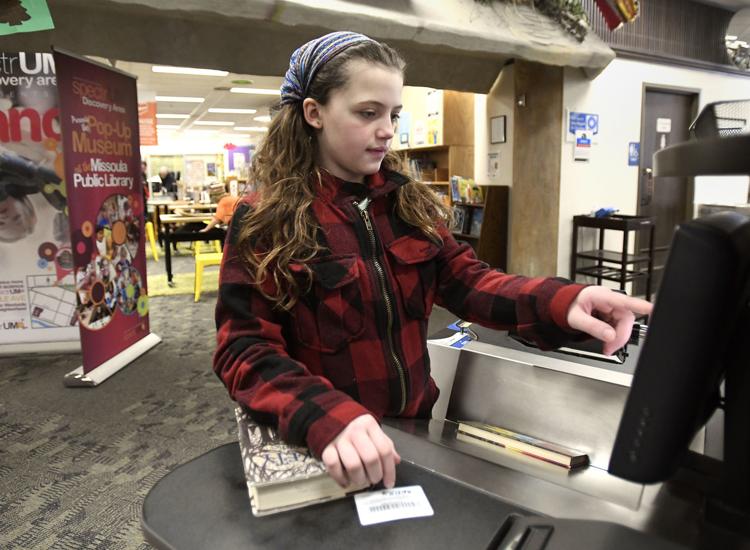 "It's a good way for people to learn how to do something and spend their free time," she added.
Young families use the facilities to watch movies or rent DVD players, and small business owners utilize the wireless internet, the copy and fax machines and computers.
"The come in and use the services at the library to do business," Bray explained. "We're always busy. We had 1,700 people coming in every day during the Recession a few years ago, because people had to stop paying for wireless Internet at home, so they came here to use it."
Staff members from the Missoula Job Service often come in to teach classes about gaining employment, resume writing and other tips. A full schedule can be found online at www.missoulapubliclibrary.org.
The wireless-on-wheels WOW Bus makes stops at various locations around the county, allowing those who can't reach the main branch a chance to access technology.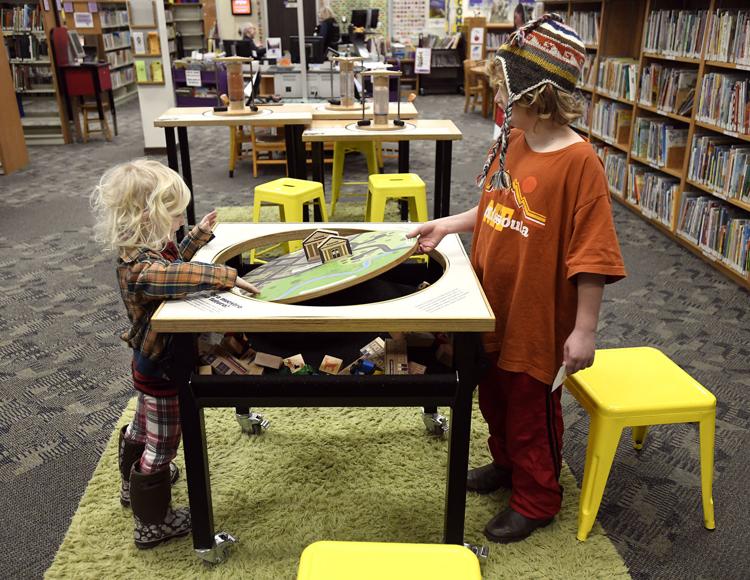 Bray said the bus gets a lot of use when it stops at the Poverello Center homeless shelter.
"A lot of people are applying for jobs or contacting families wherever they live back home," she said.
Another reference librarian takes a mobile book check-out service to elderly and assisted living homes, Bray said, which has proven extremely popular.
For the O'Riordain family, the news that the old library's time is ticking down is bittersweet. They're excited for the new, bigger and improved facility and the expanded services it will offer when it opens sometime in 2020, but they'll miss the place they've called a second home for the last decade.
"It's on all the levels," Erin O'Riordain explained. "It's emotional, it's intellectual, it's creative. There's no going wrong with the library."