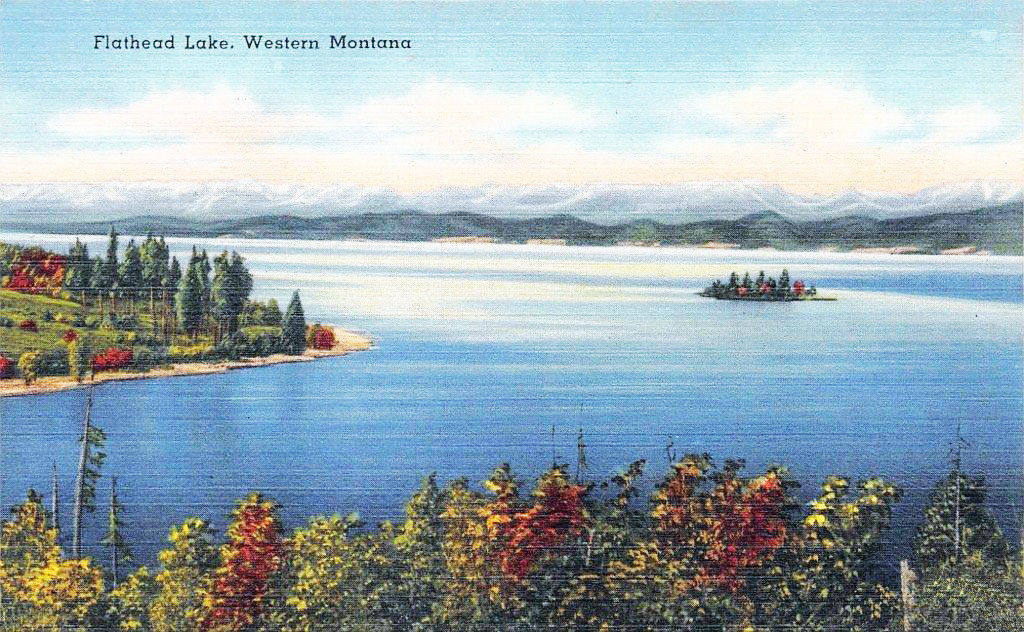 The former head of a Flathead water-quality group is suing the state, saying she was discriminated against after being fired by the Department of Natural Resources and Conservation in 2018.
Caryn Miske had served as executive director of the Flathead Basin Commission from 2006 until early 2018, when she was terminated by Mark Bostrom, an administrator with DNRC.
The complaint, filed last week in Lewis and Clark County District Court, could rekindle a long-running dispute between some of the officials protecting Northwest Montana from invasive zebra and quagga mussels.
The Legislature established the Flathead Basin Commission in 1983. It coordinates among the many entities — state, local, federal, tribal, Canadian and nonprofit — that protect the basin.
That job has gained urgency in recent years as invasive zebra and quagga mussels have drawn closer to the Flathead, possibly reaching Tiber Reservoir, just a few hours away, in late 2016. As state policymakers sought ways to counter this threat, tensions grew between Miske and the state's executive branch.
The Flathead Basin Commission is attached to the Department of Natural Resources and Conservation for administrative purposes. In 2017 and 2018, Miske and some commission members came to disagree with DNRC on mussel policy, funding and the commission's proper role and responsibilities.
These disputes came to a head in February 2018, when Bostrom fired Miske. In his termination letter, he charged Miske with negligence in her administration and financial management, and wrote that "your long-term efforts to distance yourself from the Department and your failure to conduct yourself as a State employee of the Department have disrupted agency activities for far too long."
But as her termination drew near, some past and current Flathead Basin Commissioners had strongly defended her actions. Now, Miske's lawsuit argues that the department's decision was illegal.
The complaint focuses on how DNRC handled Miske's contacts with state lawmakers. In his Feb. 28 termination letter, Bostrom wrote that "you are familiar with the Executive Planning Process (EPP) that is used to develop the executive's budget. … Despite participating in past Department EPP processes, in 2017, you chose not to follow this process and instead worked to have a $40,000 increase in state special revenue added" to the department's budget.
"As a staff member of the Department, your independent action to circumvent the executive budgeting process impaired the Department's ability to comply with [state law] and disrupted the formation of the executive's budget at the legislature."
Miske's complaint framed these actions as "lobb(ying) for a restitution in the FBC base budget, which came to fruition at the completion of the session," in addition to conferring with state lawmakers on the aquatic invasive species funding bills that were then making their way through the Legislature.
But while Bostrom argued that these activities disrupted the budgeting process, Miske's attorney, Anne Sherwood, wrote that Miske "engaged in a protected activity when she spoke to Representatives (Mark) Noland and (Mike) Cuffe about pending legislation and when she lobbied for an increase in the FBC budget."
"Plaintiff was terminated because of her political beliefs," Sherwood continued. "Plaintiff's termination was also in retaliation for engaging in a protected activity."
That, she argued, violated the Montana Human Rights Act and the Governmental Code of Fair Practices. She also argued that the state ran afoul of the Wrongful Discharge from Employment Act because, among other reasons, Miske "was not an employee of the DNRC."
She filed an unsuccessful complaint with Montana's Human Rights Bureau claiming the termination was political retribution.
In a sign of how deep the disagreements over this issue run, Bostrom maintained that she worked for DNRC, whereas Miske and some fellow commissioners contended that she worked for the Flathead Basin Commission.
Miske seeks lost wages and fringe benefits pursuant to the Wrongful Discharge of Employment Act, legal fees and damages in an amount to be determined at trial.
The Flathead Basin Commission has undergone considerable staffing turnover since the time of Miske's departure. At its meeting last June, the commissioners, including Bostrom, voted to strike the "executive director" position from its bylaws, and one member, Dean Sirucek with the Flathead County Conservation District, said that "we still want to be engaged in the (aquatic invasive species) in the basin, but … I think we are no longer within a leadership role."
A former commissioner, Thompson Smith with the Confederated Salish and Kootenai Tribes, wrote in a January guest column in the Missoulian that the commission had become "a wholly owned subsidiary of the DNRC." He has joined Miske and two other former commissioners, Jan Metzmaker and Julie Dalsoglio, on the board of Watershed Protection Advocates of Northwest Montana, which aims to assess the state's aquatic invasive species response.
Both Miske and Sherwood, her attorney, declined to comment on the case. Bostrom also declined to comment, based on the pending litigation.