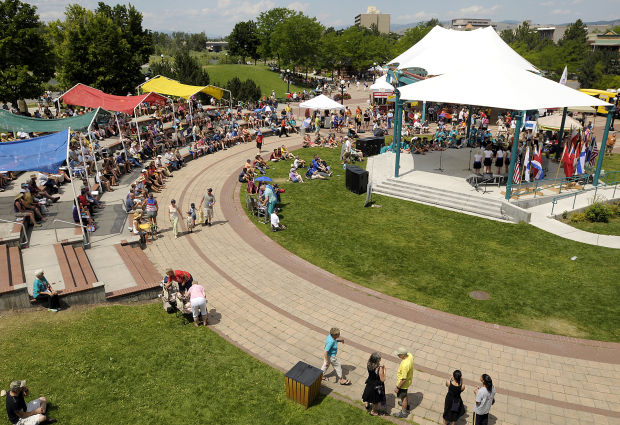 If you haven't munched on Indian food to the beat of live music while watching surfers in the river below during Out to Lunch at Caras Park, you are missing out on one of the signature summer activities in Missoula.
Out to Lunch, a weekly performing arts festival held every Wednesday from 11 a.m. to 2 p.m., is celebrating its 29th season this year. It has become a popular mainstay for both city residents and tourists.
The event is managed by the Missoula Downtown Association. According to executive director Linda McCarthy, the original event was the brainchild of former MDA director Pat Simmons, who brought the concept back from Seattle.
Simmons worked with Monte Turner and Kim Johns and the Missoula Parks and Recreation Department, and the music was initially held under a big brown and orange circus tent.
"Out to Lunch was the impetus to create event space in Caras, along with Montana Shakespeare in the Parks," McCarthy explained. "Those two events were the driving forces behind creating the city center park that serves as Missoula's town square."
The MDA took over the event after a couple years.
"It has been a signature event for a very long time," McCarthy said. "It grew to a point where we had 35 food vendors. It created so much interest that Caras was packed. For a time, it was the only outdoor food and music event in the city, and it is one of the longest-standing food and music events in Montana. Many events like the farmers market and the Bonner Park concerts have been created because of the popularity and desire to be outdoors listening to music."
---
Get to Missoula's Iconic Out to Lunch at Caras Park on Route 6 and 7. Visit mountainline.com for route maps and schedules #missoulamoves