OVANDO — In this tiny town of about 65 people in the postcard-picturesque Blackfoot Valley east of Missoula, the summer swarms of bicycle tourists can almost double the population on a busy night.
They come from Japan, France, Brazil and all corners of the world and sleep in a sheepherder's wagon, a tepee and in the town's historic jailhouse. At the last one, the bikers get a t-shirt that says "I spent the night in the hoosegow – Ovando, Montana."
"I've got a waiting list of cyclists all over the world who want their shirts shipped," said Kathy Schoendoerfer, the owner of the Blackfoot Angler fishing and bike supply shop.
The importance of bicycle tourism to Ovando, and the community's efforts to embrace these weary travelers, earned the town the 2018 Montana Community of the Year award at the Montana Governor's Conference on Tourism and Recreation in April.
Ovando has been a haven for bicyclists since 1897, when 20 "Buffalo Soldiers," black members of the 25th Infantry U.S. Army Bicycle Corps stationed at Fort Missoula, stopped there on the way to St. Louis, Missouri.
These days, the town welcomes cyclists on the Tour Divide Race, a 2,700-mile, off-road excursion from Canada to New Mexico that brings surgeons and yacht captains to Ovando in search of a place to sleep for a few hours.
"I've had more than one marriage proposal because we carry spare bike tires and parts in our shop," Shoendoerfer laughs. "One guy was curled up sobbing on the side of the road next to his bike because he had a flat tire. They brought him here, and sure enough I had a 29-inch tire for him. That was my first marriage proposal."
Unlike some small towns in rural America where outsiders are viewed with suspicion and skepticism, Ovando embraces foreigners with open arms. On Tuesday, two French cyclists in their 20s stopped in on their way from Vancouver, British Columbia, to Peru. They heard about Ovando from the experts at the Adventure Cycling Association in Missoula, a nonprofit that informs bike travelers about the best routes and towns in the country.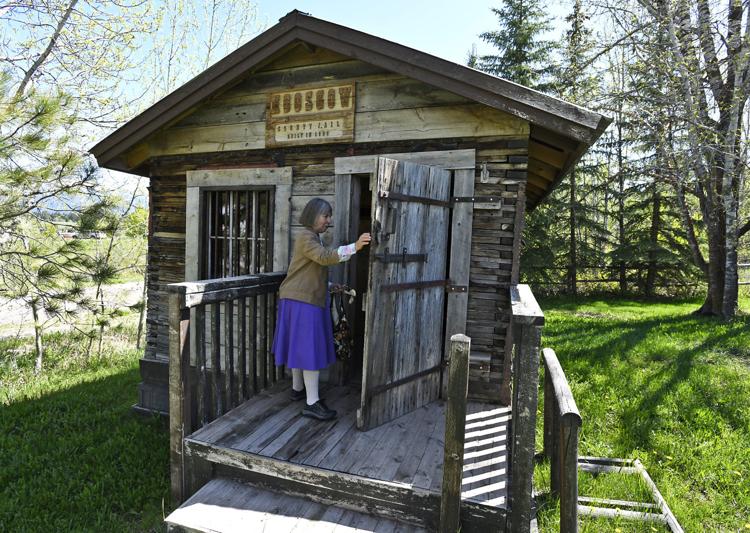 "Our plan was to go to Seeley and then reach Helena, but we decided to stop in Missoula for the weekend, and Adventure Cycling told us about Ovando," said Solal Eliakim. "The road from Missoula to here is pretty good. The shoulder is good. The uphill and downhill is smooth. It was very pleasant."
With views of rolling cattle pasture, the Blackfoot River and the snow-capped peaks of the Bob Marshall Wilderness, the area's scenery blows away even the most seasoned travelers.
Five years ago, a woman riding the Tour Divide Race came into town with hypothermia late at night. Schoendoerfer remembers she was scared because she didn't know anybody and it was dark.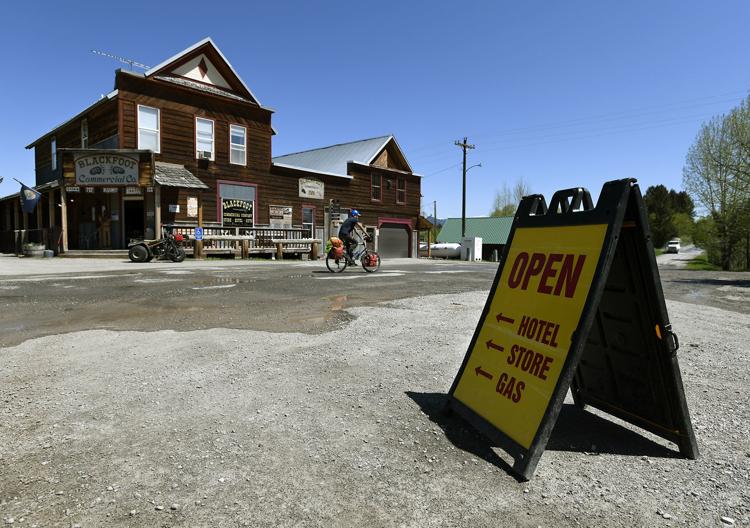 "We took her to the Stray Bullet (a local café) and made her a dinner," Schoendoerfer recalled. "She was really not feeling good. She was just plain scared. But we gave her a place to sleep in the sheep wagon, set some trashy romance novels in there for her to read and she had a beer and drank a bunch of water."
The next morning she stayed late and thanked everybody.
"She felt good and headed out again," Shoendoerfer said. "So we thought, if we felt that good helping one tour divide racer, we should help more people."
Cindy Francis, who owns and operates the famous Trixi's Antler Saloon, said the number of cyclists has increased every year.
"Kathy is kind of the driving force," she said. "I remember the first summer we were here. I'm not kidding, it was just me and my husband. We had like 35 highway cyclists come in and they were from out of the country and they all wanted a ton of food. So we actually had (regular customers) sitting here and they got up to help us."
You have free articles remaining.
Francis said she often lets several dozen cyclists camp out in her parking lot and use her restaurant's bathroom. That sort of thing would be unheard of in most towns in America, Missoula included, but the residents of Ovando have found that bicyclists are extremely polite, clean and grateful. And while many of them are trying to travel on a very tight budget, Shoendoerfer said some of them leave $100 tips or send money months later as thanks for a night in the tepee.
"We're catering to cyclists," she said. "A lot of people don't like them around only they didn't take the time to find out who they are. People thought they rode bikes because they were broke. But they ride because they enjoy it."
Good road bikes cost a lot of money, she noted.
"I always tell people every buck you make from a cyclist is a buck you wouldn't have made if we didn't do all this," she said. "They put a lot of bucks down. They are the most gracious, thankful people."
Terry Sheppard, a local accountant who helps give tours of the Brand Bar museum to cyclists, agreed.
"They don't bring garbage," she said. "The kids want to stay in the jail. It's a big deal to keep our town going. We're still an agricultural community, and it's hard when young people leave."
Ovando also capitalizes on nearby, world-class fly fishing and hiking opportunities, and community members are working hard to keep cross-country ski trails groomed in the winter. But it's the cyclists that have boosted the town's economy to the point where a mini "baby boom" is going on, which means the local schoolhouse can expect to stay open for many more years.
"People think they don't spend any money," Shoendorfer said. "But they do. And motorcyclists, too. We have blacktop riders come through and one empty van carries all the stuff they buy."
Fred Valiton and his wife, Leigh Ann, own the Blackfoot Commercial Company, a general store and inn where cyclists can get coffee, supplies, a hot shower and a bed for the night.
"For cyclists all over the world, Ovando is one of their destination places now," Fred Valiton said.
"We had a guy here named Stefon from Belgium, and when he pulled in he goes, 'We made it to the world-renowned Ovando!' and put his hands up in the air," Shoendoerfer recalled. "He said, 'You guys are very well-known in Europe.' So we were really thrilled and excited about the award."
Peggy Fly, who with her husband, Howard Fly, are fixtures in the town, said the award is a big deal for the community.
"We're going to ride it as far as we can go," she said.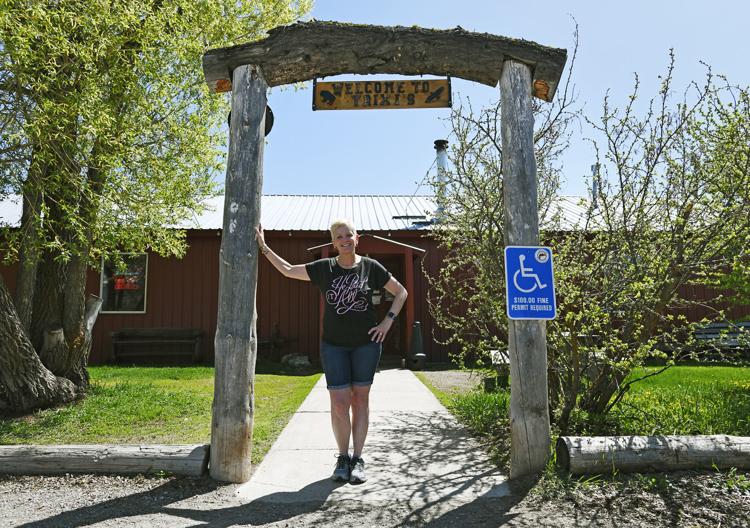 Ginny Sullivan, the director of travel initiatives at the Adventure Cycling Association, said she nominated Ovando for the award after reading a news article on the subject of bike tourism in the town after residents set up a bike camp. She said that the natural beauty of the place isn't even the main reason why the town is talked about far and wide on bicycle blogs and race websites.
"It is the hospitality the community offers to cyclists that brings them there from all over the world to stay a night or two and rub elbows with the local townspeople," she said. "Kathy is an incredible community ambassador —taking photos and posting them to websites, calling family members to assure them their loved ones are safe — but it wouldn't happen without the entire community of Ovando laying out the welcome mat."