The health of each of these people – or their loved ones – has been jeopardized by what they call a dysfunctional, inadequate and irresponsible Indian Health Service.
It is a system in which they have little confidence. And they want it fixed, but based on experience fear it never will be.
Some of these men and women on the Northern Cheyenne Indian Reservation were misdiagnosed; others suffered prolonged delays in receiving medical attention. Some were given the wrong dosage of medicine. Some had loved ones die before they got the appropriate care.
Similar problems with IHS have been reported for decades throughout Montana's Indian reservations.
Indians don't have to go to IHS for care. They can go to any health care provider who will see them, or IHS can refer them outside the system for specialty care.
But even that doesn't work.
In most of those cases, the patient must pay the bill upfront and wait, often futilely, to be reimbursed by IHS. Members of the Northern Cheyenne Tribe alone are owed more than $2 million by IHS, according to tribal officials. Those who can't afford to pay their bills wind up hounded by bill collectors.
"That's one of the biggest problems we have," said Llevando "Cowboy" Fisher, president of the Northern Cheyenne Tribe. "One lady is going bankrupt because she can't pay her bills."
The problems with the Billings Area IHS are so pervasive and have existed for so long that Montana's congressional delegation recently called for an investigation from the federal Government Accountability Office.
On Tuesday, the Senate Indian Affairs Committee, which is chaired by Sen. Jon Tester, D-Montana, will hold a field hearing in Billings. Officials from reservations across the region have been invited to testify.
The IHS is the principal federal health care provider and health advocate for American Indians and Alaska Natives and was created by treaty. The Billings Area IHS currently has a $226.4 million budget and serves about 70,000 Indians in Montana and Wyoming.
The troubles throughout Montana's IHS system are myriad, say those who have worked within the system, and turnover among leadership is constant. Anna Whiting Sorrell quit her job as director of the embattled Billings Area IHS after just 18 months, saying the challenges were too great.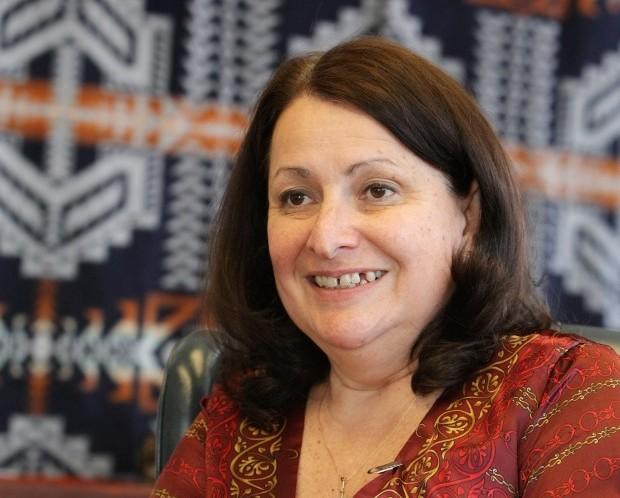 Critics also see the bureaucracy as a sweetheart jobs program where poor performers are moved around within the system, and sometimes promoted rather than fired. Some have also cited a lack of qualified staff and say licensing and credentialing of providers is questionable. Recruitment and retention are also a problem.
Of all the agency's critics, however, patients seem the loudest. Some even say they're lucky to have survived their experience with IHS.
Teddy McMakin is 78 and has been a diabetic since 1998. In March of last year, she went to the IHS's Northern Cheyenne Community Health Center in Lame Deer for a routine blood draw. She was advised that her blood sugar was high. Medical staff increased her insulin – despite her protest.
She went to bed that night and in the morning her sons could not wake her. Her blood sugar had dropped so low that she had fallen into a diabetic coma.
"My mother wound up in a life-threatening situation," said her daughter Clara Caufield. "If my brothers had not been here, Mom would have died."
Jay Littlewolf is another example. He said inadequate care at the Lame Deer IHS clinic compounded his problems with a diabetic ulcer on his right foot. The 54-year-old Busby man said that at one point he was told the remedy was to cut off his toes.
Instead, he sought medical treatment in Billings.
"I don't like those comments when the podiatrist says he just wants to cut your toes off," Littlewolf said. "I know there are alternatives. Common sense says that."
To date, he has spent $3,000 out of pocket and expects his total bill to exceed $20,000. He wants IHS to reimburse him – and pay the balance of the bill – but the agency has refused.
"We are trained and born not to challenge the system," Littlewolf said. "I'm not trying to challenge the system. I just want my bills paid. I wanted to save my toes, my foot, my leg, my life. All I want to do is mow my darn lawn."
Littlewolf has sought help from Tester, who is now pressing IHS to take care of Littlewolf's medical bills.
"Like too many other Native Americans, Jay is struggling due to a complex and drastically underfunded health care system," Tester said.
Hansa Faye Burns, 75, suffers from chronic obstructive pulmonary disorder, a progressive disease that makes it difficult to breathe. She is also diabetic. She has experienced four-hour waits to get medical attention and to get her prescriptions filled. And, that's with an appointment.
"I'm angry," the feisty Burns said. "It's like they don't care, like you're nothin' sittin' out there."
The list of horror stories goes on:
 Diana McLean said she was misdiagnosed after going to the emergency room in Lame Deer with a stomach ache, nausea and diarrhea. She was advised to take Alka Seltzer and Tums. After feeling worse, she went to Billings where she was hospitalized for five days with E. coli, a bacteria that can cause deadly kidney failure.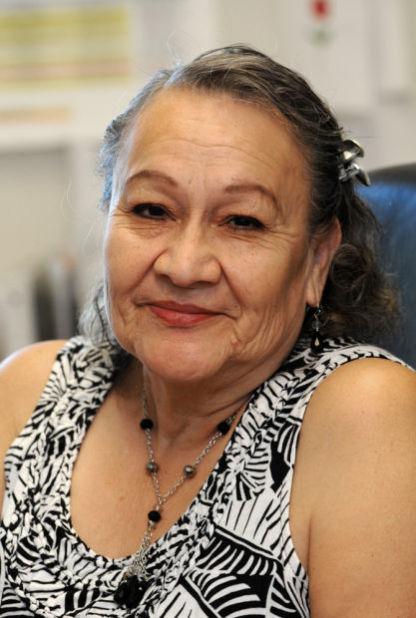 "It's not quality health care," she said. "It's whatever care."
She said a Billings doctor told her if they hadn't gotten to her when they did, she would be dead. She owes at least $4,000 and is unable to pay. Her credit score has plummeted.
 Winfield Russell went to the ER in Lame Deer because he couldn't breathe. He was prescribed cough syrup and given an inhaler. He later was diagnosed in Billings with a serious case of pneumonia. He no longer relies on IHS, opting instead to purchase his own health insurance at roughly $300 a month.
"I want better treatment," Russell said. "I'm very fortunate. I can afford it."
With unemployment hovering at 90 percent on the reservation, however, most people cannot afford their own insurance.
 Janet Wolfname's 16-year-old son had a fever of 105 for nearly a month. IHS medical staff attributed it to a virus. By the time he was properly diagnosed, he had stage 3 cancer.
"Because of the inability to adequately diagnose, the trust of individuals is gone," Wolfname said. "There are stories across the board. He's not the only one. You have people who don't survive the situations and pass away before they get the referral."
 Tim Lamewoman Sr. said his wife, Gail, 49, died in July 2009. He said IHS referred for specialty care only after being diagnosed terminal.
"I am angry and I am sad," Lamewoman said. "We've lost patients to cancer. By the time they get to Billings and are opened up, they are too far gone. It's genocide. It's the killing of a group of people. They should be charged with wrongful death."
Though IHS is part of the trust responsibilities the U.S. government must provide under historical treaty agreements, the treaties are not being honored, said Lamewoman Sr., who practices law in the tribal court system.
"Our treaty rights have been stolen," he said. "They are not government entitlements."
Many other Northern Cheyenne are reluctant to share their experiences for fear of retaliation, even loss of employment.
"I get it," Tester said. "Until they know they can trust who they're talking to … they're going to be pretty cautious because health care is an important commodity."
It is not the first time the GAO has investigated IHS facilities. Over the past 10 years, the GAO has conducted more than 15 investigations of IHS, in response to requests or legislative mandates from Congress.
The GAO is an independent, nonpartisan agency that works for Congress. Often called the "congressional watchdog," GAO investigates how the federal government spends taxpayer dollars.
Tester said he will stand by and let the GAO do its "thing," but if he is not satisfied he could also ask for an audit from the Office of Inspector General in the U.S. Department of Justice.
The request for a GAO investigation was triggered in part by the Crow Tribal Legislature. It voted unanimously in April to ask Montana's congressional delegation to do everything necessary to investigate the Billings Area Office of the IHS.
"Our people are having a tough time getting proper health care, just basic health care," said Sen. Eric Birdinground of the Crow Center Lodge District, who introduced the resolution. "For a lot of people, it's a matter of life or limb."
Birdinground said he is increasingly concerned about the loss of services, including obstetrics and walk-in clinics, patients waiting in line at 7 a.m. hoping for a chance to see a health care provider, long delays and a perpetual lack of staff.
"Nobody wants to work over here," Birdinground said.
He also questions whether the Billings Area IHS office has been mismanaged. The Crow Legislature's call for an investigation coincides with the resignation of Whiting Sorrell in April.
Rep. Steve Daines, R-Mont., has discussed the issue with the Crow Tribe and recently spoke before its Legislature. He has sent a letter to IHS Acting Director Yvette Roubideaux asking that she swiftly evaluate IHS administration in the Billings area.
"My fear is that once the investigation is done, we will be in the same boat," Birdinground said.
Health care issues have long taken center stage in Montana's Indian Country. In August 2012, Former U.S. Sen. Max Baucus, D-Mont., held a two-hour field hearing in the lobby of the Crow-Northern Cheyenne Hospital. The focus was primarily on the issues facing the hospital – funding, staffing, etc. – although it was clear those same issues existed throughout the system.
Two years earlier, the Centers for Medicare and Medicaid Services conducted a survey of the Crow-Northern Cheyenne Hospital and issued a 900-page report listing deficiencies and corrective actions.
Many of those deficiencies still exist.
Despite their own horror stories, Clara Caufield and Robert McLean are quick to defend some of those working in the IHS system.
"There are some good, dedicated providers," Caufield said. She's the one whose mother nearly died from diabetic coma. "They are not all bad."
Many argue that at the root of some of the problems is a lack of money.
Tester has co-sponsored bipartisan legislation, the IHS Advance Appropriations Act of 2013, which amends the Indian Health Care Improvement Act to require new budget authority for IHS.
The bill pre-funds IHS one year ahead. Because of the way the federal government works, agencies often aren't given money until after they've spent it. This bill would use the same budgeting process for IHS that is currently used for the VA.
The change would allow the agency to strategically plan how to use its limited funds. But, there are many hurdles the bill must get over first.
Tester acknowledges the IHS is underfunded. But he maintains that not all of the agency's challenges are caused by a lack of money.
He said he heard recently that one health care provider was seeing one patient a day, which he called "unacceptable." If true, the senator said that person should be fired.
"They've got to use that money to the best of their ability," Tester said. "They have to at least attempt to meet the needs of the folks there on the ground. There is still a level of responsibility with the money they have to use it appropriately."