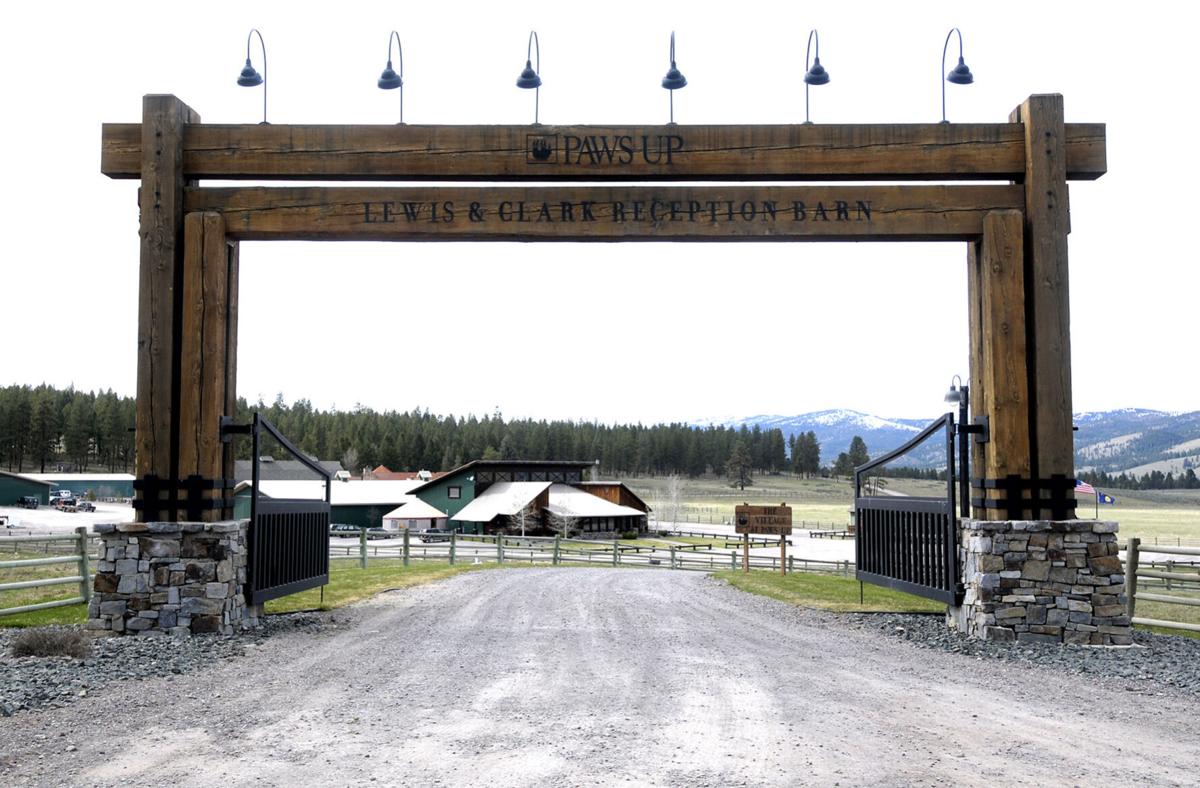 By mid-July, The Resort at Paws Up was embroiled in complaints submitted to the Missoula City-County Health Department referring to a relaxed mask policy and social distancing issues as positive cases among staff were beginning to tally up.
The luxury guest ranch had later balked at providing staff schedules to the Missoula City-County Health Department when the agency sought to conduct contact tracing following three positive cases, prompting the health department to issue an order on July 18 for Paws Up to turn over the information by July 20, according to records released late Tuesday by the health department.
By the end of July, after a number of compliance issues were found during an unannounced site inspection by an environmental health specialist on July 29, Paws Up was given until Friday to respond with a correctional plan.
Paws Up Managing Director Steve Hurst declined to be interviewed for this story but provided the same statement issued to the Missoulian in previous reporting. The resort did not respond to a request for the number of staff it employs or guests it can accommodate.
As of Wednesday, 11 Montana counties have had fewer confirmed cases than Paws Up, which saw at least three positive cases investigated by the health department in mid-July. Staff who talked to the Missoulian last week and complaints filed by staff with the health department indicated the case count may be five or higher. A timeline of confirmed cases was not clear.
The resort charges several thousand a night, varying by different packages as high as $5,235 for four adults and two children in a lodge. But in a COVID-19 world, those in areas struck more heavily by the pandemic may find socially distant living is worth the money.
On April 3, Paws Up Ranch, LLC was approved for a loan through the Paycheck Protection Program for $2-5 million, according to a searchable database made public by the Washington Post and ProPublica. Paws Up was taking guests as early as April 8, according to the complaints provided to the Missoulian. Hurst told the health department in a call responding to one complaint that guests were quarantining at the resort while staff did their grocery shopping in town.
In total, the local health department received 25 complaints against Paws Up from April 8 through Monday, according to a batch of records released by the health department, which included a list of those complaints, community feedback, a summary of an unannounced inspection and an order to supply the required information so the department could conduct contact tracing.
Twenty-three of those complaints were submitted during July, five of them on July 20. By that time, Hurst had gotten the ranch's attorney, Kirby Christian, involved in communications with the health department. 
The complaints largely stem from employees' concerns that management was not enforcing safe mask practices or social distancing, and wasn't providing staff with information if they had worked with someone who tested positive for the coronavirus. One complaint states simply: "Recent clients at Paws Up stated they didn't think the virus could survive at this elevation. Absurd!"
The health department's order for Paws Up to turn over information regarding employees and guests who came into close contact with three workers identified by the health department, presumably as confirmed cases, threatened legal action would be taken in order to obtain the information if Paws Up did not comply. Anna Conley, counsel for the Missoula City-County Health Department, said in an email on Tuesday that Paws Up complied with the order. 
Still, the health department incident commander Cindy Farr's letter had an effect of urgency on July 18:
"Every day that we are unable to identify and quarantine close contacts puts more people at risk for the disease. Your immediate attention to this critical task is essential."
The list of complaints released by the health department includes actions taken, which typically involved following up with Hurst. Those correspondences included exchanges of Paws Up's policies and the health department's guidance.
After a flurry of complaints in late July, including multiple days of multiple complaints submitted on the same day, the health department conducted an unannounced site visit on July 29.
The inspector noted several employees wearing masks, but few guests wore face coverings as directed by local and state order, according to a summary of the visit. When the inspector went looking for signage indicating face coverings were required, she found "only a small, 4 x 6ish post card sign on a tabletop inside the lobby," which was not clearly visible, along with face masks for guest use. Discussions with housekeeping management showed no apparent formal health check in place for staff when they arrive to work, but the inspector provided some guidance on how to begin the regular process.
The staff lunch area served additional concern for the inspector, who learned tables were not properly spaced or wiped down after use, the report said. Spacing was also an issue, according to the summary.
"The consensus among kitchen staff was that there is a lack of oversite[sic] and that most requirements are on the honor system," the inspector wrote.
When staff spoke with the Missoulian last week about their frustrations with Paws Up's internal response to the pandemic, they mentioned cases among the food and beverage team, as well as the transportation crew. 
The summary also included an inspection of the guest dining areas, which indicated Paws Up was abiding by the social distancing guidelines in these areas.
During the visit, Hurst told the inspector he knew of employees violating quarantine requirements, according to the summary. The inspector responded that if the health department is aware of such violations, the agency could let them know of the violation. 
Several of the complaints mention staff being directed to work when they are determined to be close contacts or not leave early when they are symptomatic. Hurst responded to the Missoulian's emailed question about this complaint with the following statement:
"It is the policy of The Resort at Paws Up that no employee is to work sick or ever be asked to work sick, not before COVID and certainly not now. We have many internal memos shared with the entire staff stating that we expect all employees to stay home if feeling any symptoms of being ill. We are unaware of anyone being asked to work sick, direct contact or otherwise, and believe these statements to be false."
The July 29 site inspection ended with four compliance issues the health department asked Paws Up to address:
Conduct daily health checks when employees check in to work, in accordance with the governor's executive directive issued April 22, 2020.
Require employees, customers and visitors to wear a face covering within the building, when entering and exiting and when within a shared vehicle, in accordance with the Missoula City-County Board of Health Rule and Health Officer Order approved July 9, 2020, and the governor's state directive issued July 15, 2020.
Install clearly visible signage of requirements set out in local and state directives.
Separate staff kitchen tables by six feet and place no more than 10 chairs to a table, which must be sanitized between use.
Paws Up's written plan for correcting the compliance issues is due Friday. A follow-up inspection may be required to determine compliance with these requirements, according to the summary report.
Concerned about COVID-19?
Sign up now to get the most recent coronavirus headlines and other important local and national news sent to your email inbox daily.