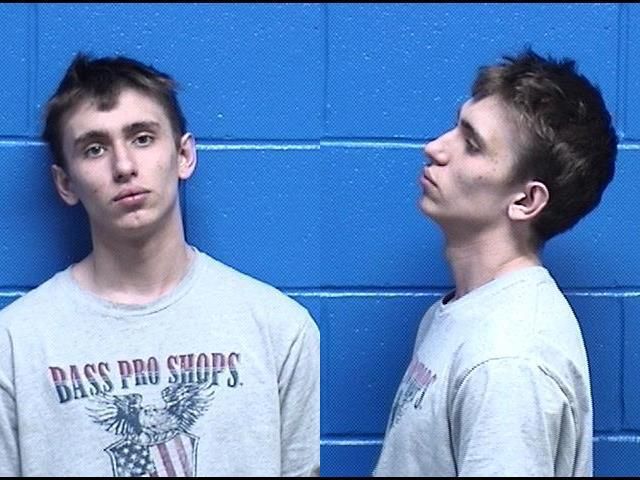 An 18-year-old's stabbing death on New Year's Day appears to have been the product of a drug robbery gone awry, according to charging documents filed Tuesday by the Missoula County Attorney's Office.
Benjamin Mousso of Hamilton was pronounced dead last week after police transported him to a local hospital with multiple stab wounds, and police shortly after began investigating claims of self-defense.
Through the investigation that went through the night and into the following evening, investigators found Mousso, Bridger Christensen and a third person, a juvenile, sought to rob 18-year-old Joshua Michael Paniagua of his marijuana at a Missoula casino. When Mousso attempted to assault Paniagua in the casino bathroom, Paniagua fought back with a knife, stabbing Mousso four times, according to Missoula police.
Paniagua was apprehended Tuesday afternoon on a $25,000 arrest warrant. He is charged with tampering with evidence and criminal distribution of dangerous drugs, both felonies, as well as a misdemeanor charge of violating privacy in communications. Christensen, who was not in custody Tuesday, is charged with one count of conspiracy to commit robbery, a felony.
Right before he was jumped in the bathroom, Paniagua had already given the marijuana to one of Mousso's friends, according to police.
Missoula interim Police Chief Mike Colyer told the Missoulian on Tuesday that a review of the evidence in concert with the Missoula County Attorney's Office led authorities to believe the self-defense claim was legitimate based on Montana's Justifieable Use of Force statute, sometimes referred to as the "stand your ground law," which allows people to defend themselves from a forceable felony, such as robbery.
"We had statements from the two other people involved, as well as a statement from Mr. Paniagua and of course the physical evidence found at the scene, and all of that was consistent (with self-defense)," Colyer said. "We discussed at length with the deputy county attorney and decided he had that right."
According to charging documents filed Tuesday, Mousso and the juvenile planned to trade Paniagua methamphetamine for marijuana, although they did not actually have any meth to trade. Christensen later told police the plan involved knocking Paniagua out, according to court filings. Mousso was chosen to confront Paniagua because he was the biggest in the group, prosecutors said in court documents.
The three agreed to meet Paniagua at Montana Jacks Casino. Mousso went inside, and returned approximately five minutes later, telling the others "I've been stabbed," according to court documents. Christensen later told police Mousso laid down in the back seat and began "snoring."
Christensen pulled into the Southgate Mall parking lot and, due to Mousso's condition, called 9-1-1 at approximately 11:30 p.m.
Missoula police detectives Guy Baker and Nathan Griesse began interviewing Christensen, who explained the plan to "rip off" Paniagua, according to court documents. An officer found a small bag of marijuana on the juvenile's person. Christensen explained that Paniagua had given the pot to the juvenile before going into the casino.
The following morning, Paniagua and his mother came into the police station to provide a statement, telling investigators he had agreed to trade the marijuana for meth. Paniagua told police Mousso punched him seven or eight times in the bathroom before he pulled his knife out to protect himself, according to charging documents. Paniagua told police he stabbed Mousso four times in self-defense. Mousso then left the bathroom, Paniagua said.
Paniagua also admitted to breaking his phone in half because he thought police might be looking for him, prosecutors wrote in charging documents. The broken phone was later found and booked into evidence.
Police also responded on Jan. 2 to reports of threats Paniagua had been making against the juvenile, who is referred to in court documents as S.R., and against another person not named in court documents.
"Paniagua said that if anything happened to his family, he would personally kill S.R.," charging documents read.
Chief Deputy County Attorney Matt Jennings said the juvenile has been referred to youth court.
Colyer said he was proud Tuesday of the joint effort by police and prosecutors, whose early involvement in the investigation kept the case on track toward the appropriate charges.
"That helps keep this thing moving along," Colyer said. "They're right there, shoulder-to-shoulder, able to view the evidence with us. ... From my perspective, we're so sorry that the Mousso family has lost someone, and we can't bring that back. But what I am proud of and grateful for is all the work that went into this so quickly to get some answers."
Get local news delivered to your inbox!
Subscribe to our Daily Headlines newsletter.