After more than a year without playing live, Jeff Ament, Pearl Jam's bassist and a native of Big Sandy, is rolling out a number of projects here in his home state.
The band is streaming its 2018 Missoula concert on Friday at Ogren-Allegiance Park as a nonprofit fundraiser. To coincide with it, KettleHouse Brewing Co. and Ament's nonprofit, Montana Pool Service, produced an "MPS Pool Ale" to raise money for a planned skatepark in Superior.
And he recorded a solo album during COVID, "I Should Be Outside," that will be released in August.
Stream at the Park
On Friday, the band will share its 2018 Washington-Grizzly Stadium concert on the big screen at Ogren-Allegiance Field as a benefit for two nonprofits.
It's a way of saying, " 'Hey, we're entering back into the concert world. Here's a little test run,' " Ament said.
Since the pandemic, the band has held a handful of these streaming events. For their tours, they've had up to seven or eight camera operators and a producer handling the large-screen projections on stage. Their videographer, Kevin Shuss, went through the shows and helped re-edit footage to produce full concert films.
The project "helped keep a lot of people in our organizations working in the last year," Ament said.
The 29-song set from 2018 will play in full, and Ament will be there, too. Like the Wa-Griz concert, there's a mini-festival to raise awareness for nonprofits, the Poverello Center and the YWCA of Missoula, who receive the proceeds from the show. (The beer money goes to the skatepark.)
"We were trying to focus on the part of the Missoula community that's struggling, and I think they're having a harder time now," he said.
Partnership Health Center is going to distribute Johnson & Johnson vaccines, which will come with free admission. 
The beer
Charlie Beaton of Big Dipper connected the band with the KettleHouse on a specialty beer to benefit the skatepark in Superior.
Zach Nelson, the head brewer, said they wanted a beer that's amenable to hot summer days (maybe at a skatepark), and sourced Lemondrop hops from the Yakima Valley that make for a nice crisp, light beer with a citrus finish and a light alcohol percentage. These relatively new hops take away the bitterness, he said. 
It's distributed everywhere KettleHouse is available. They're working with a company to make it available in 24 other states. They might continue brewing it through September if demand holds. 
"The longer that we brew this beer and the more batches that we brew, the more money that we can donate to the skatepark, so that's pretty sweet," said Tiffany Lutke, the brewery's marketing manager.
MPS and Evergreen Skateparks have joined the community effort to build a skatepark in Superior's Eva Horning Park. 
The two organizations have worked together on more than 20 skateparks, most in rural small towns and reservations, including one recent nearby project.
"Any day in the summer, you go to Alberton, you hang out for two or three hours, you'll see 25 different kids, and that's a small town," Ament said.
He hits up the parks frequently — including a recent trip to Havre to help clean up graffiti. He'd been there a month prior and talked about how to clean it up properly without damaging the surface.
"There's a bunch of kids there, and I said, OK if I come back in a month, will you guys all show back up? They're like, 'Yeah, we'll be here,' so they got all their friends, it was probably 25 kids and 10 parents. Worked for about two hours and kind of knocked out most of the graffiti."
Making a solo album during COVID
Ament recorded his fourth solo album, "I Should Be Outside," during the pandemic. The first single, "I Hear Ya," is out, with a B-side, "Bandwidth," and the full album to be released on Aug. 10.
They shot a video with University of Montana Media Arts professors Mark Shogren and Greg Twigg. Comedian Chris Fairbanks, a Missoula native and skateboarder, appears as a Tucker Carlson-like TV commentator.
The band had been rehearsing for a tour, which they decided in March 2020 to postpone. Ament headed back to Missoula and spent a week binging on TV and radio news, after which he decided to hole up in his home studio.
"It was maybe the first time ever that I made music that wasn't like, 'Oh yeah, Pearl Jam's going into the studio in five months, I gotta have some songs together," he said.
He tried to finish something every day, no matter how small, until the muscle memory kicked in.
"It's probably the most fun I've ever had, because I was like just doing it every day for four or five months," he said.
He played all the instruments himself, but sent some tracks to drummers, including Matt Chamberlain, to replace drum machine tracks with live percussion.
Some of it is journal-like, and some of it more metaphorical.
"It's probably very similar to what a lot of musicians went through last year, where ... just locked in your house, and if you're fortunate to be able to run your own studio ... you're sort of free to do whatever you want," he said.
"I Hear Ya" is very topical for the mood last year, asking "how do you talk to the people that you're in disagreement with?" It's in part about issues of trying to be open with friends and family despite heated disagreements. The B-side, "Bandwidth," is "like the different feeling the next day, when you're just tired of it."
Much of the music went toward "Outside," while another batch went to John Wicks, the drummer for Fitz and the Tantrums, who lives in town and owns Drum Coffee. "He's a really expressive, creative musician," Ament said.
It's not a band, just the two passing tracks back and forth and more of a "big art project," he added.
Photos: Memorable music and performances in Missoula
Alice Cooper - 1988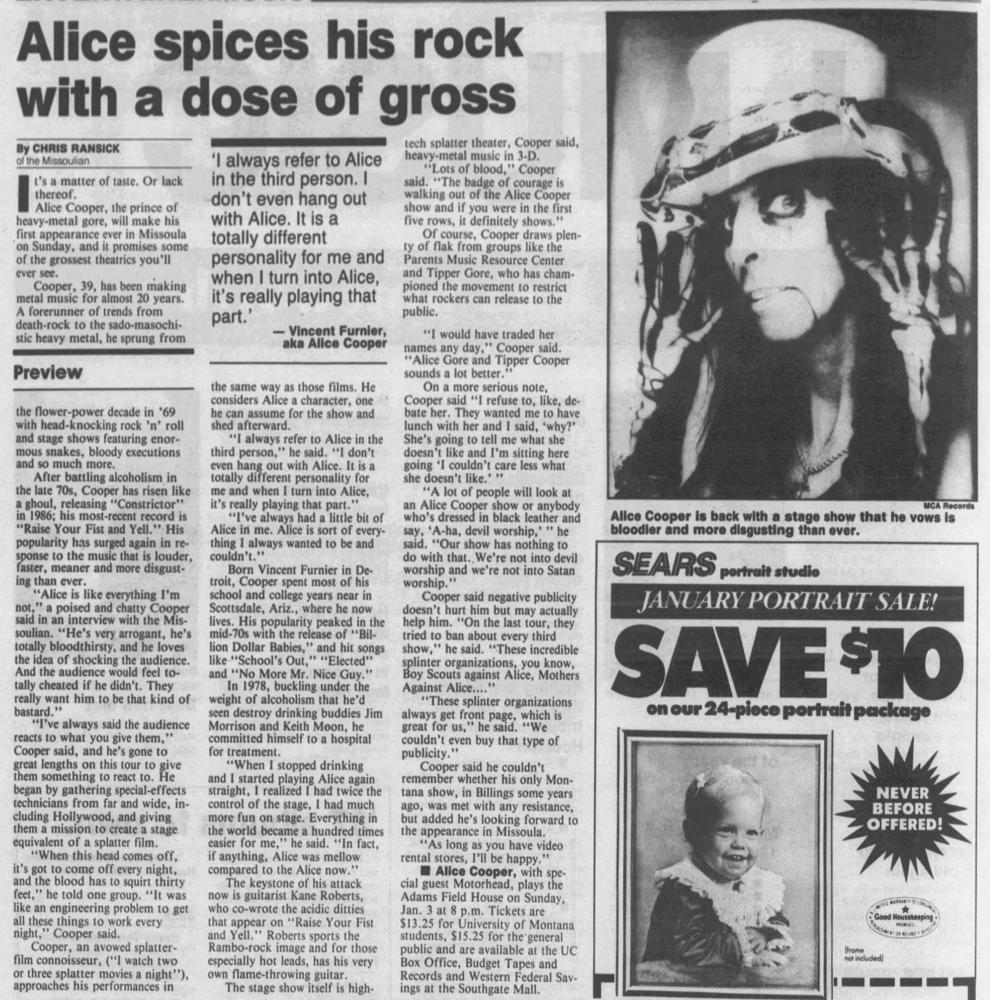 Beach Boys - 1974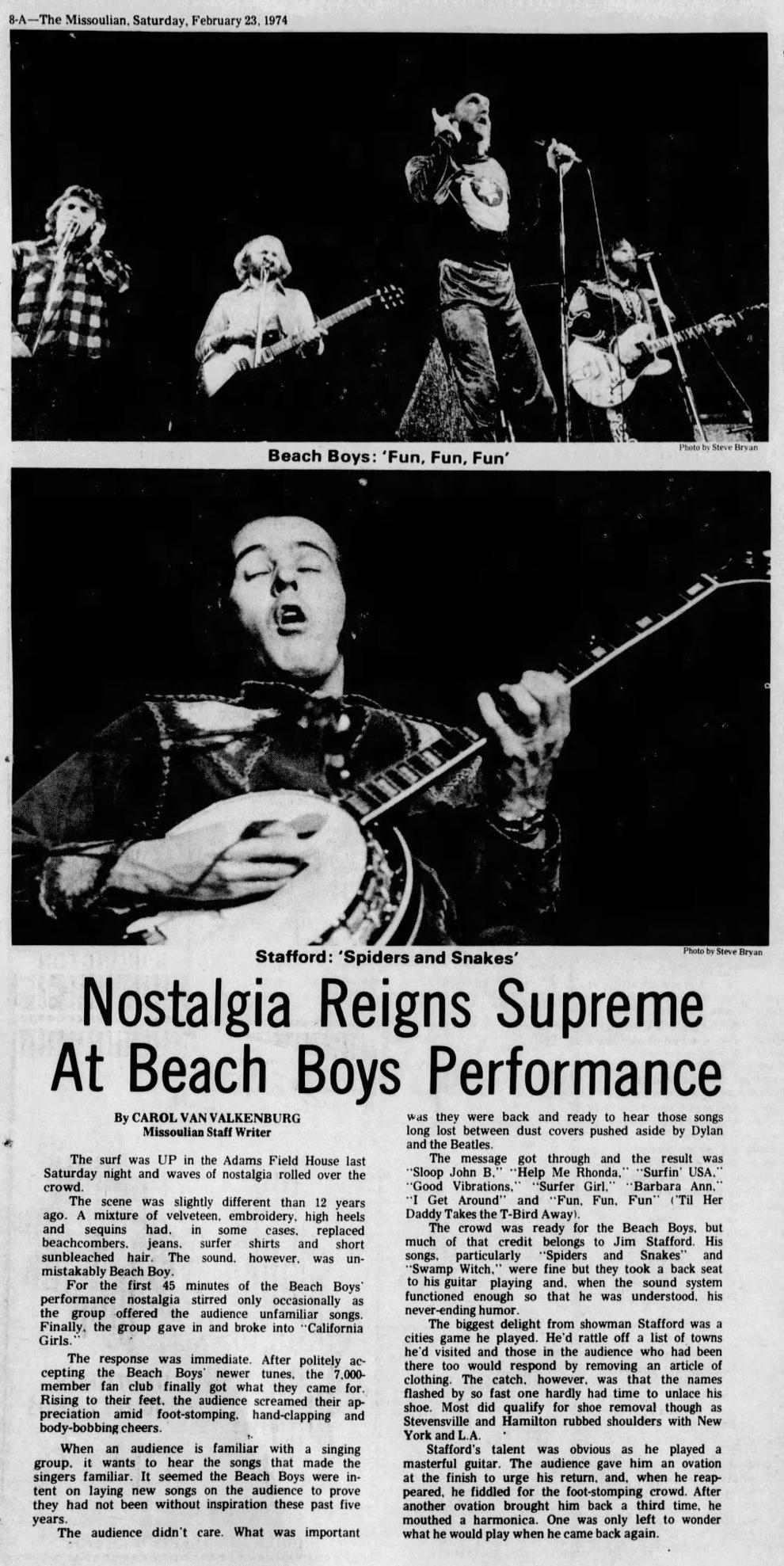 Beastie Boys - 1987

Big Head Todd and the Monsters - 1994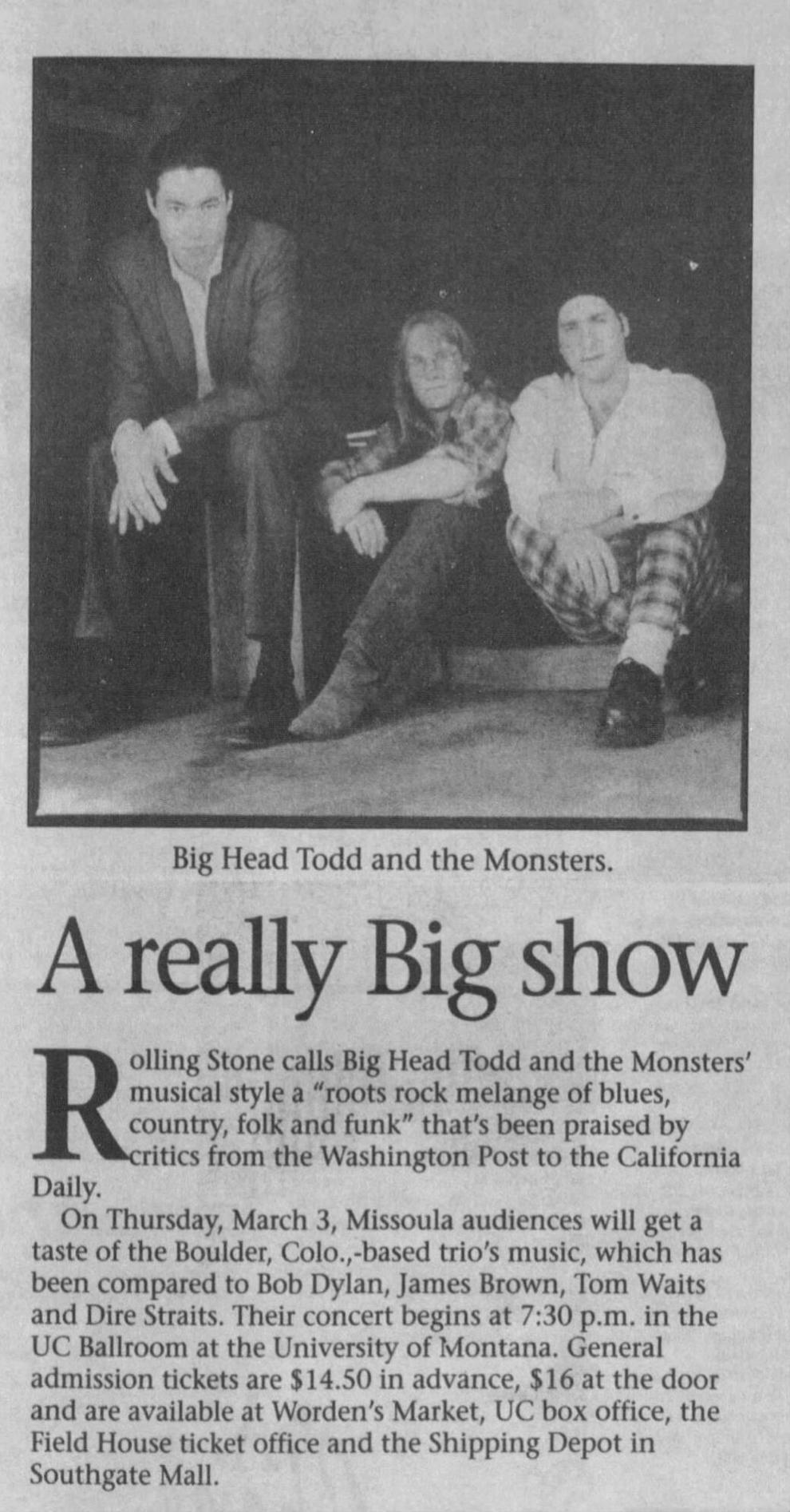 Bone Thugs-N-Harmony - 2019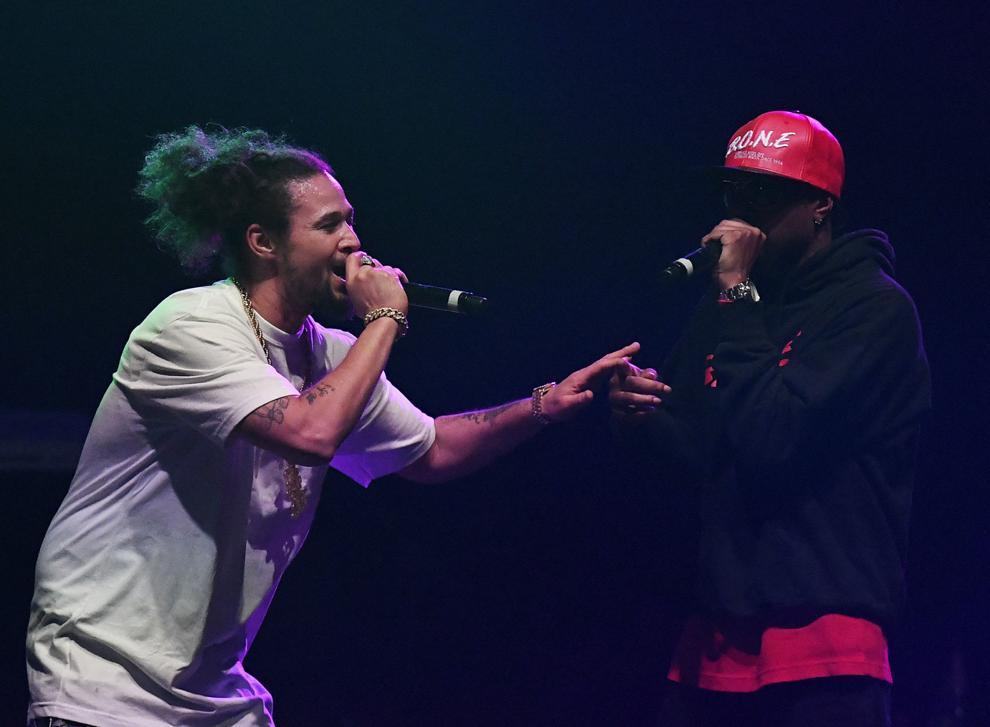 Bootsy Collins - 1994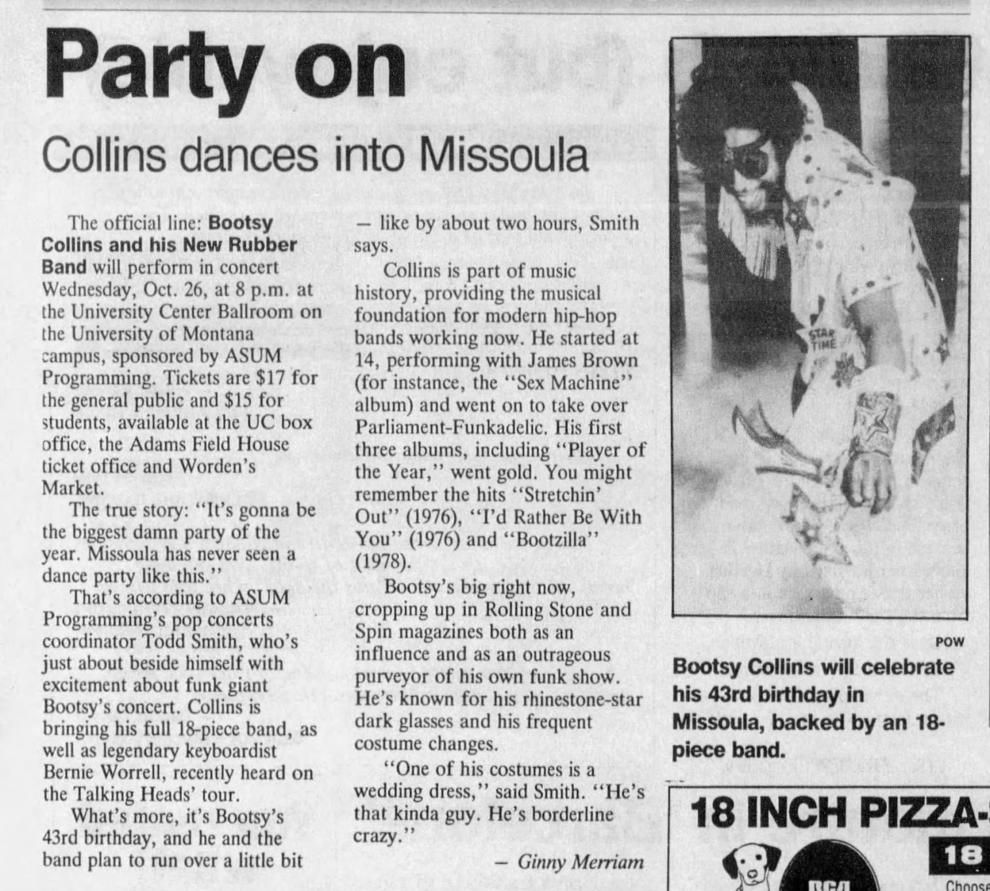 Charlie Daniels Band - 1983

Chuck Berry - 1971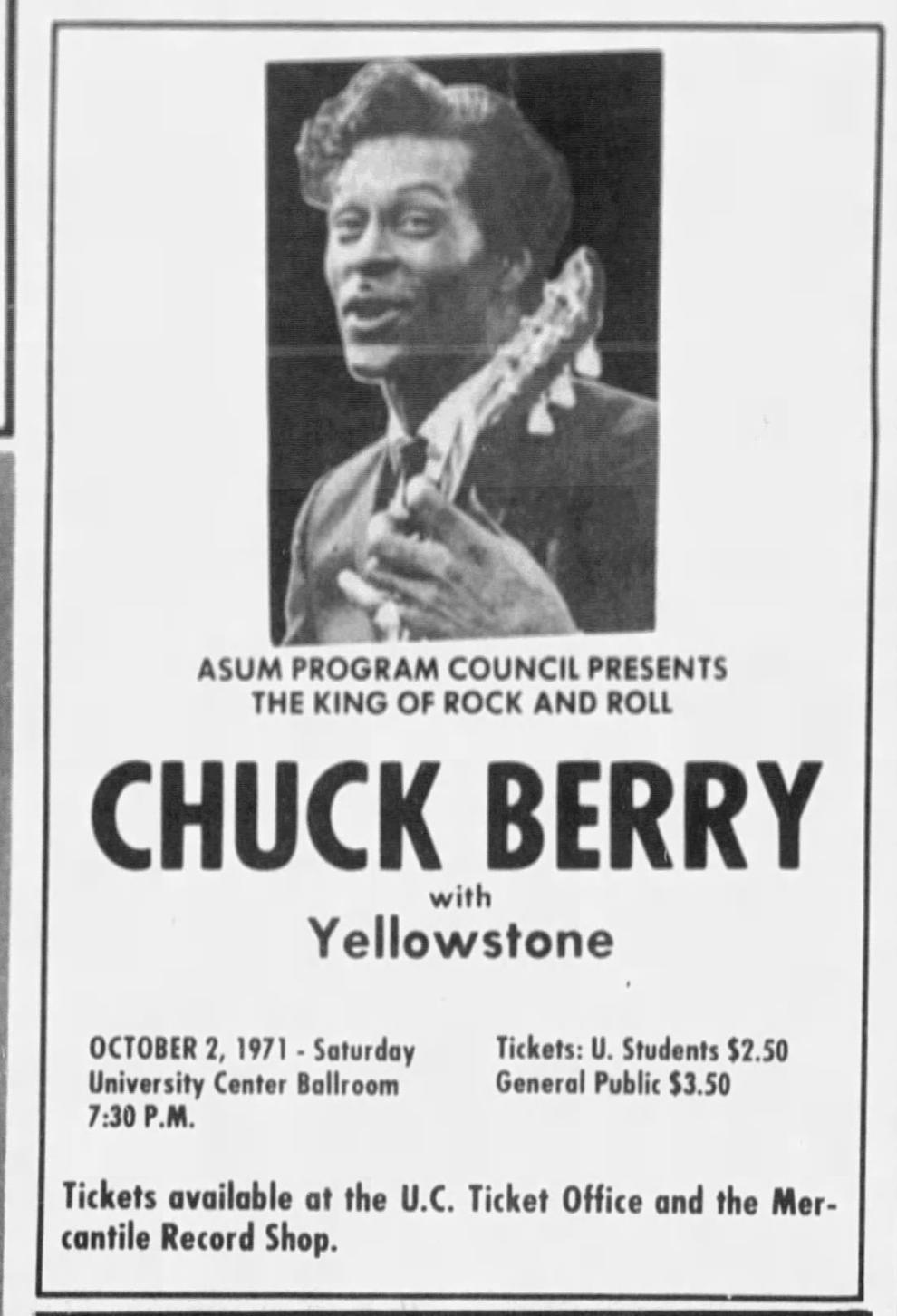 Elton John - 2007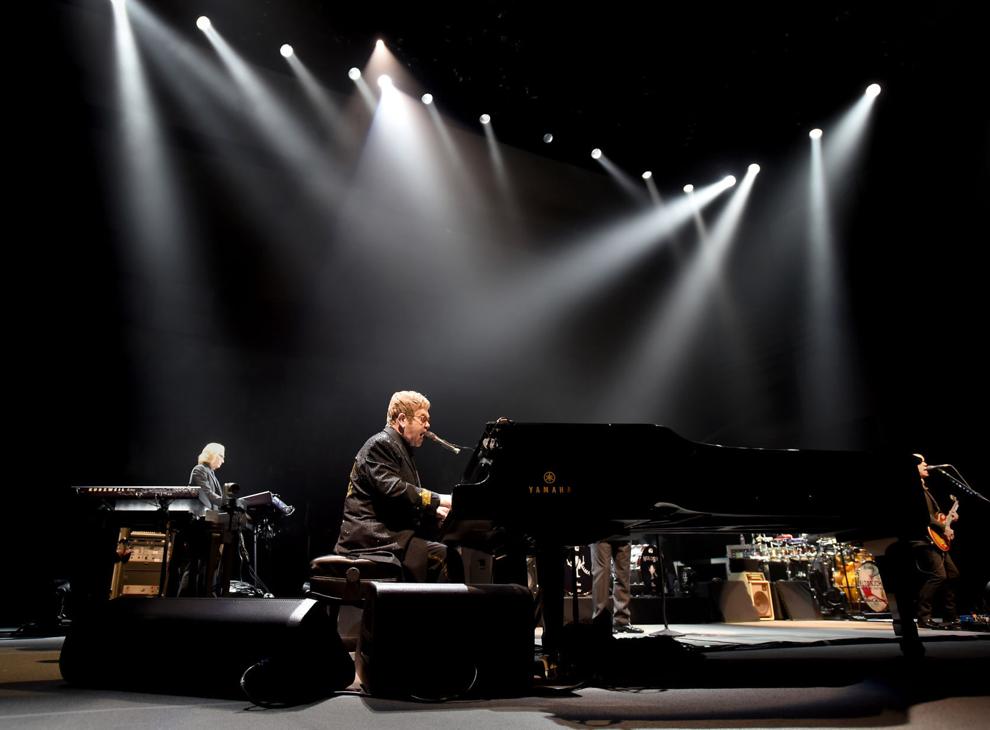 Emmylou Harris - 1996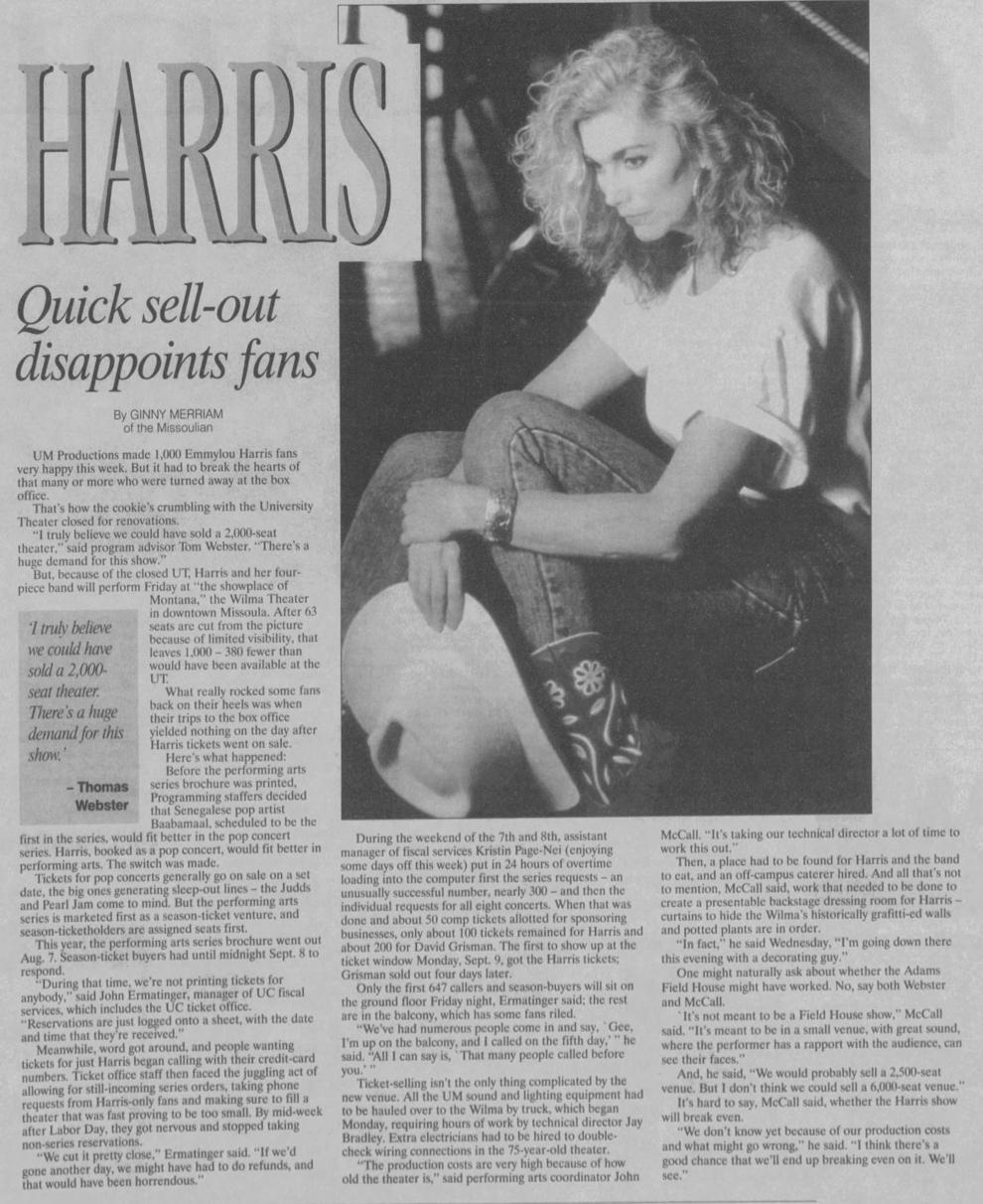 Flaming Lips - 2018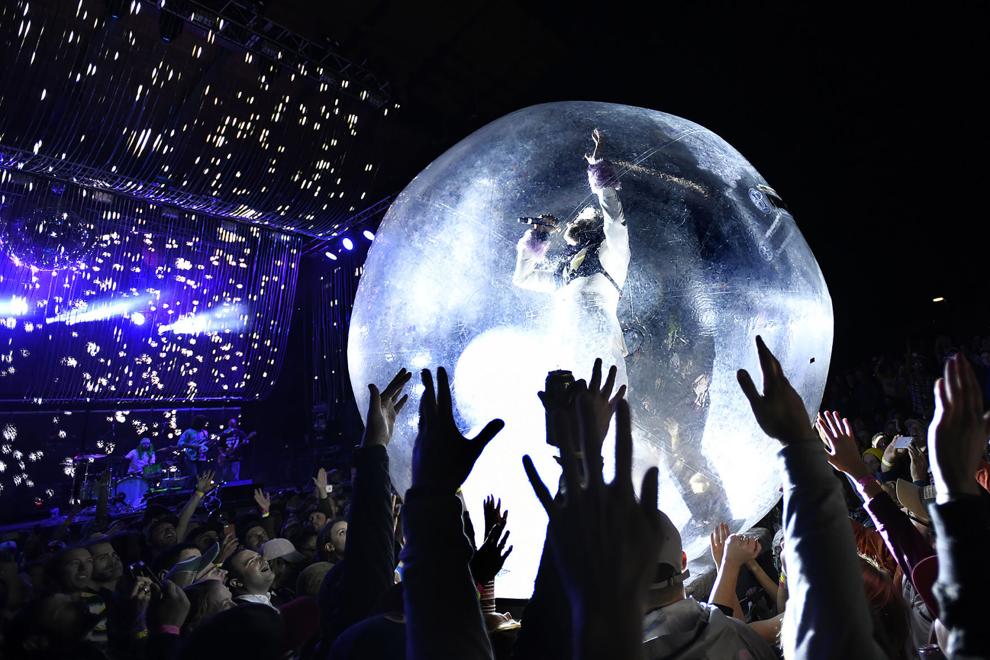 Garth Brooks - 1992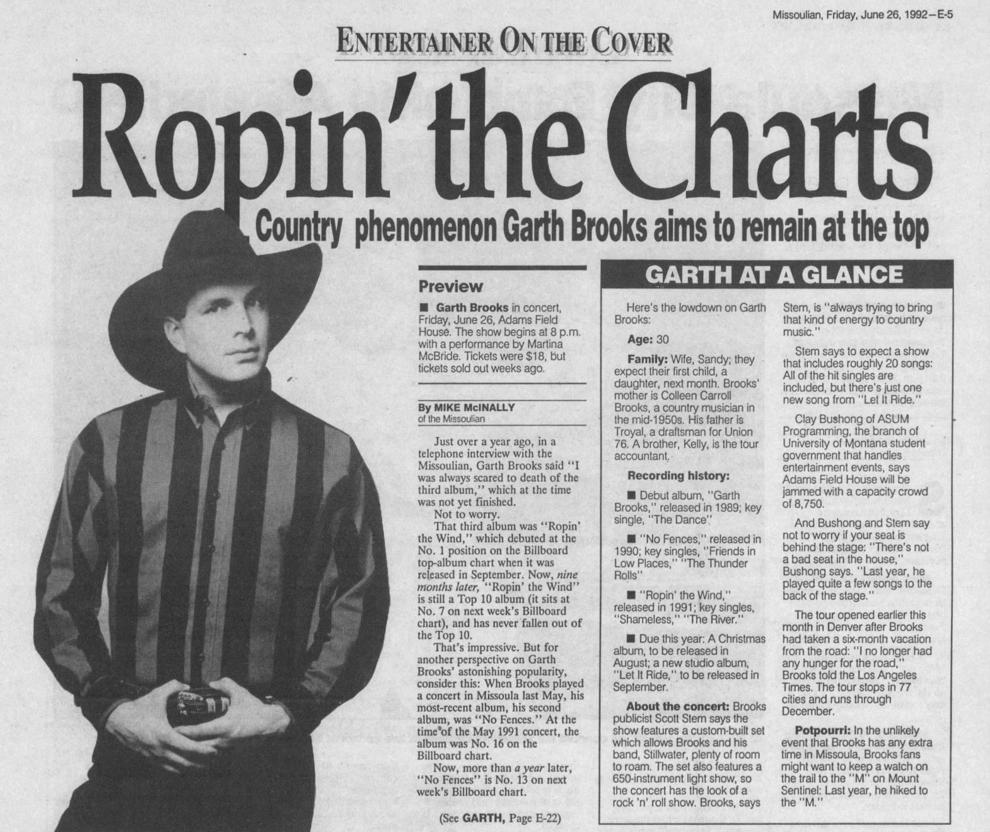 Grateful Dead - 1974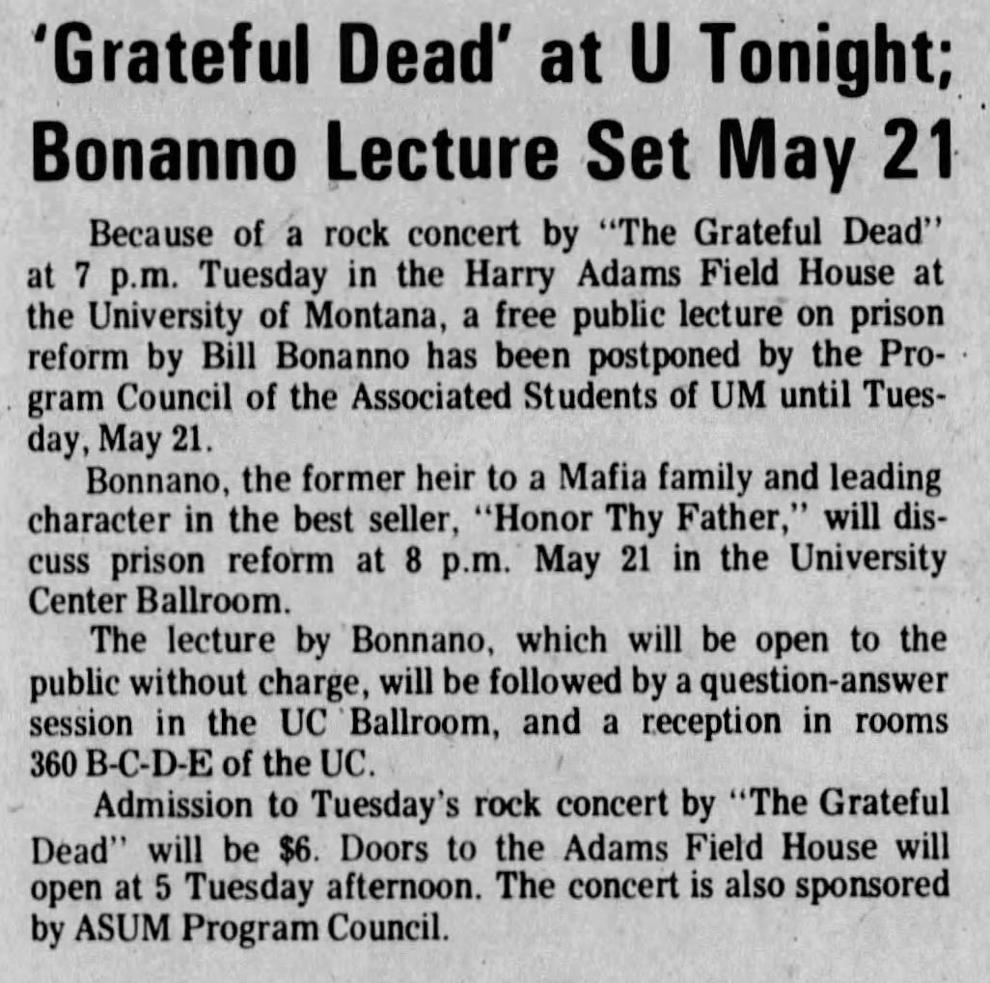 Great White, Scorpions, Mr. Big - 1991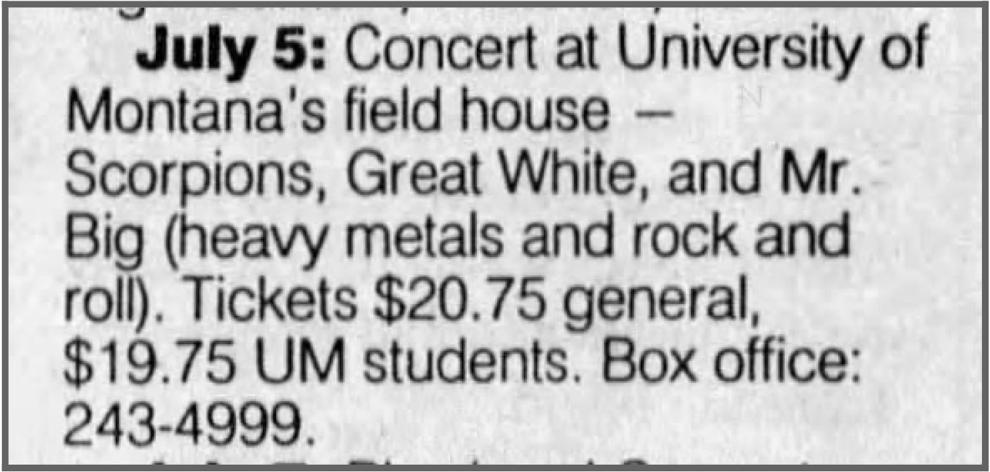 Indigo Girls - 1997
Janis Ian - 1984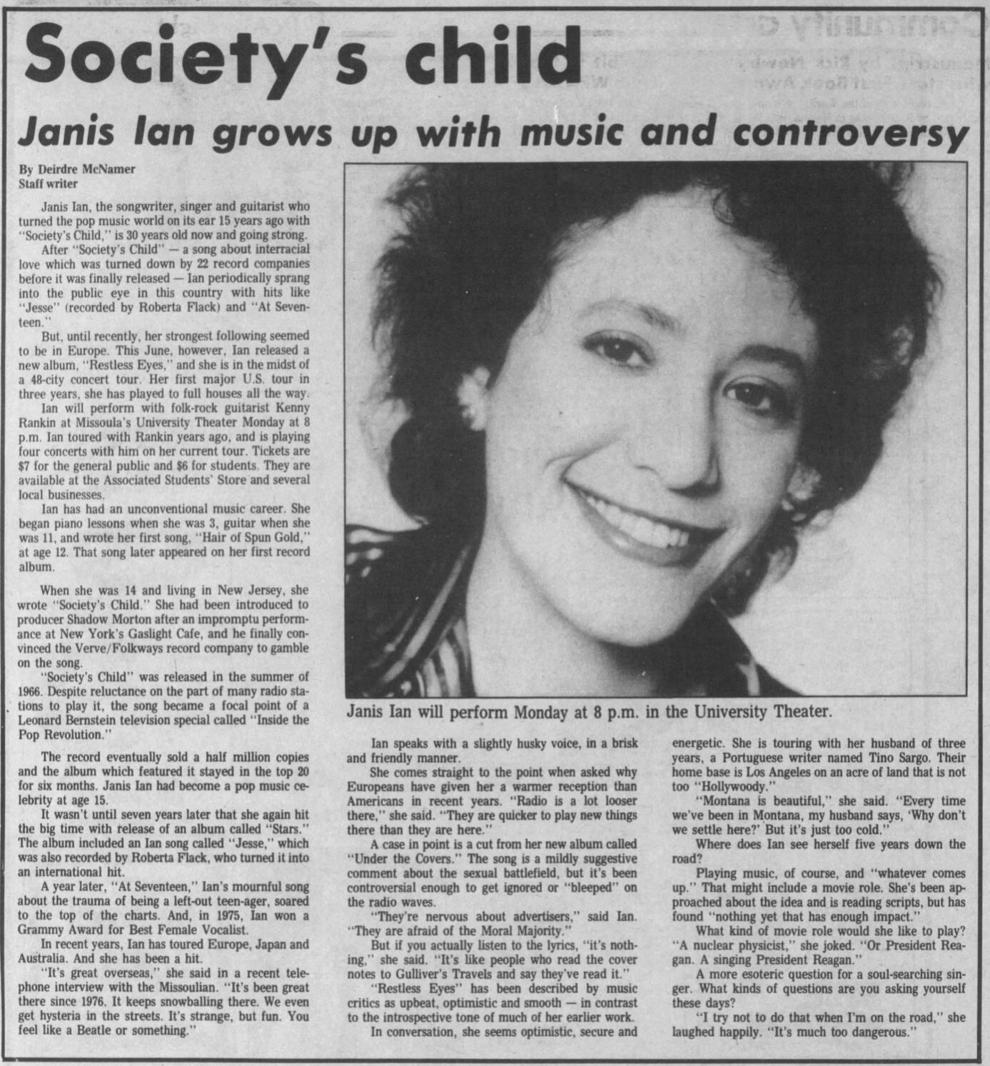 Jello Biafra - 1987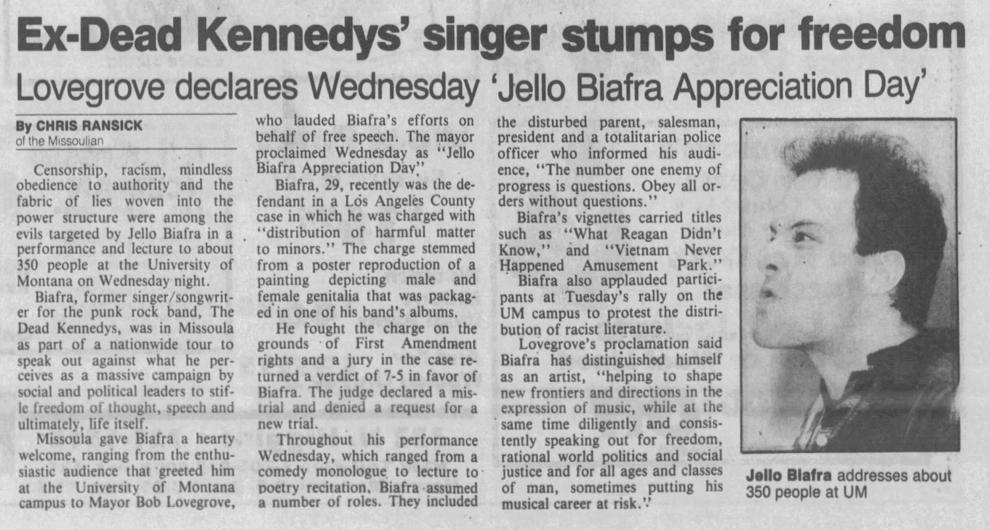 Joan Baez - 2014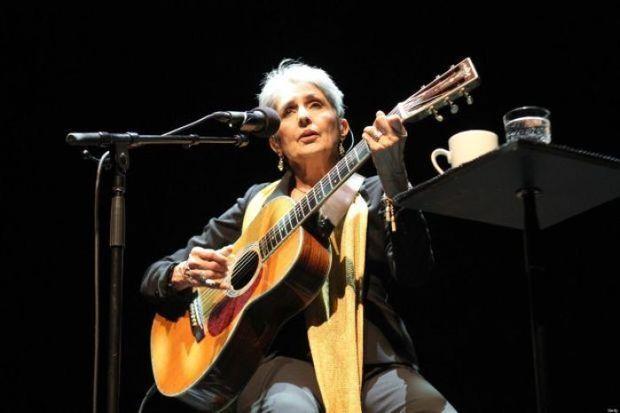 Johnny Cash - 1978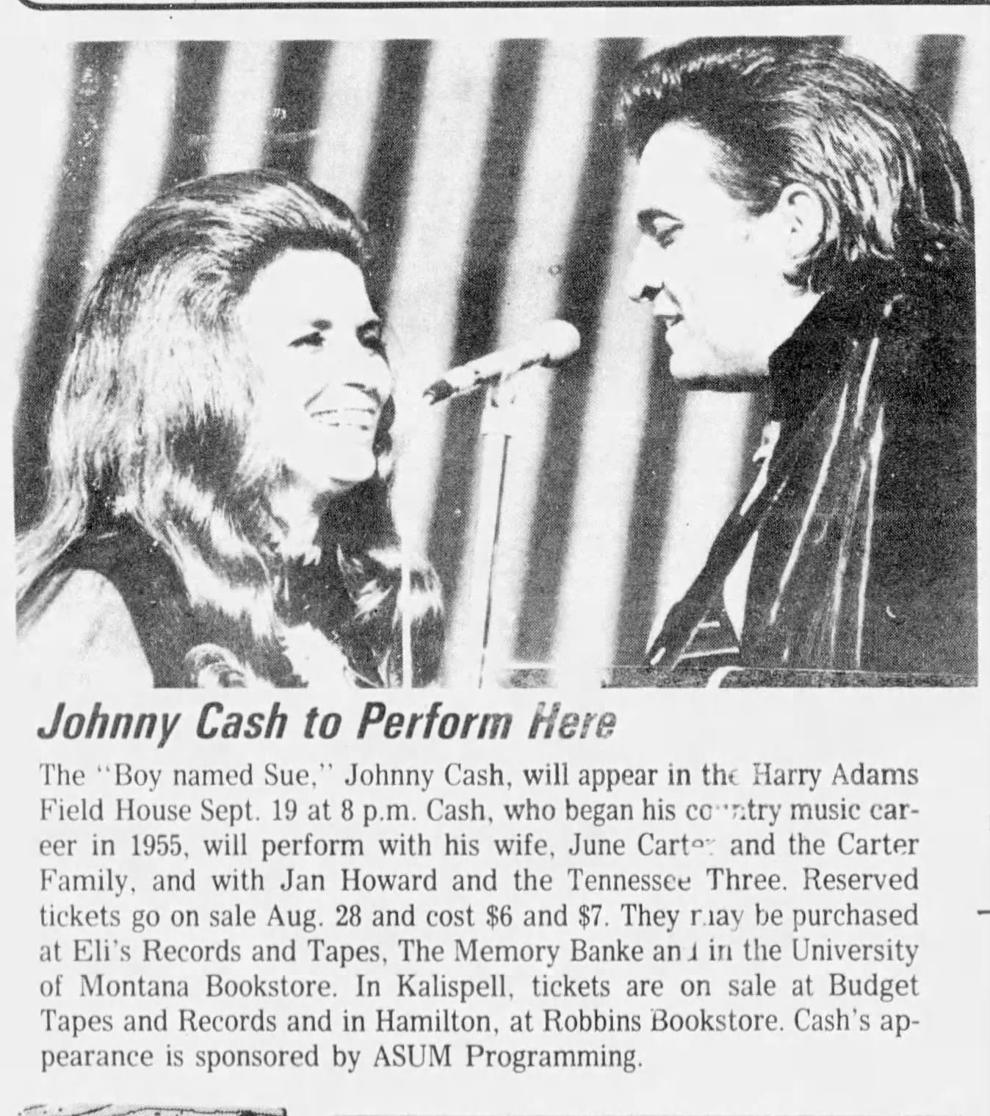 Kenny Rogers - 2003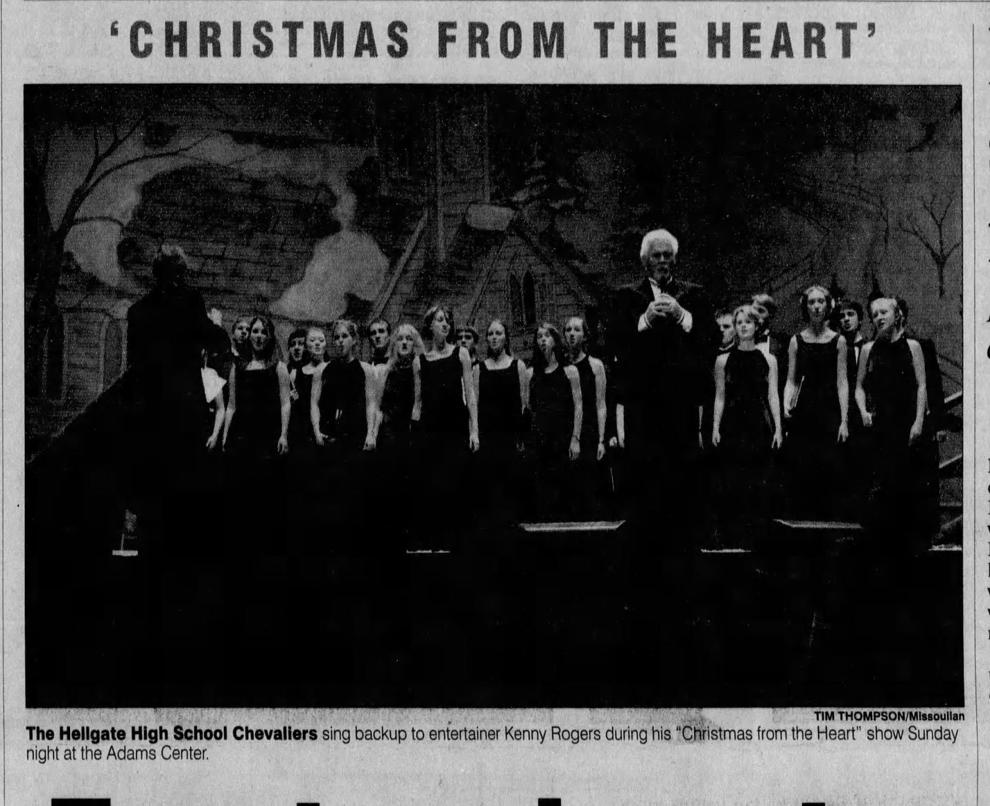 Ludacris - 2004

Modest Mouse - 2007

Neil Young - 2015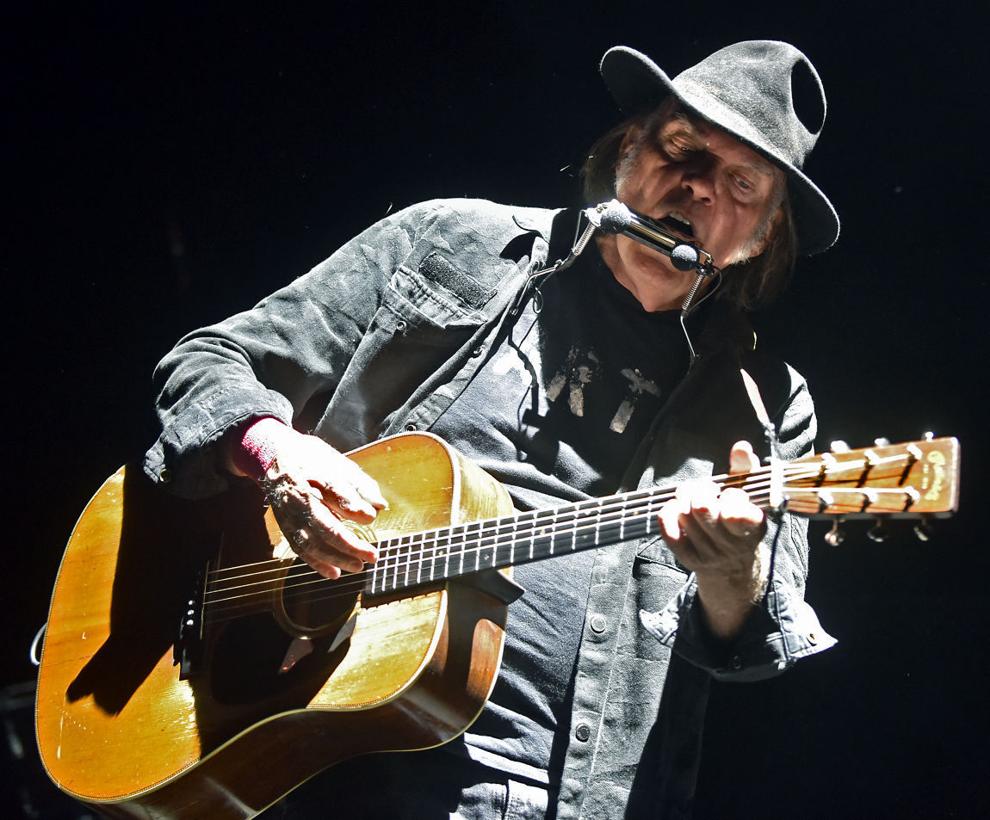 Nine Inch Nails - 2008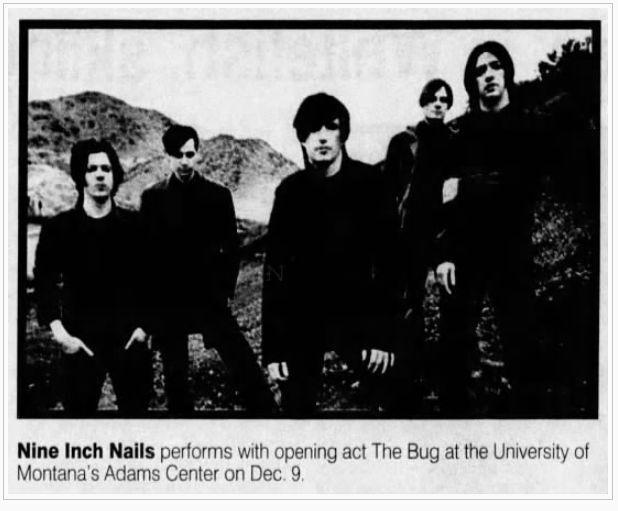 Paul McCartney - 2014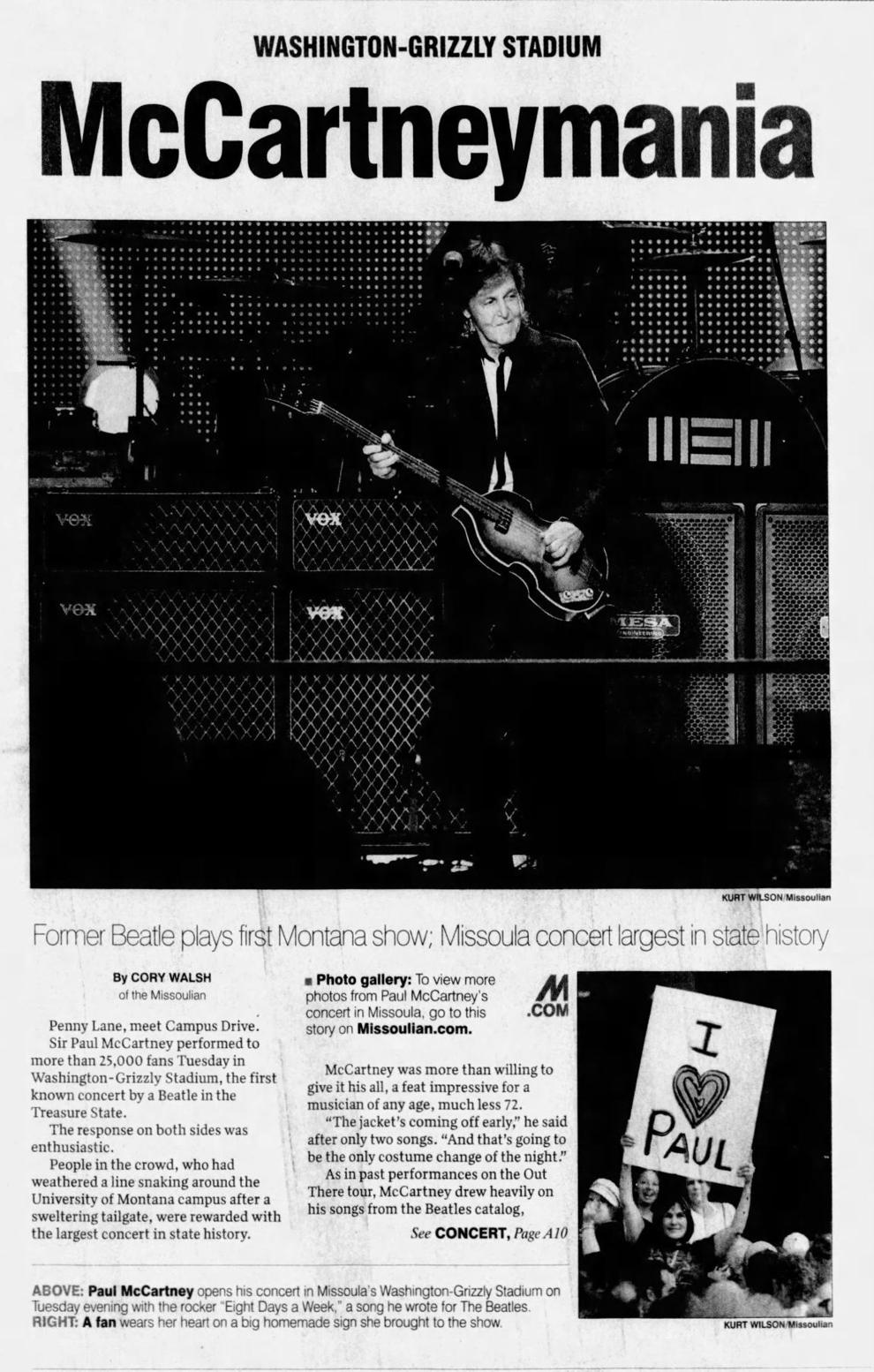 Pearl Jam - 2018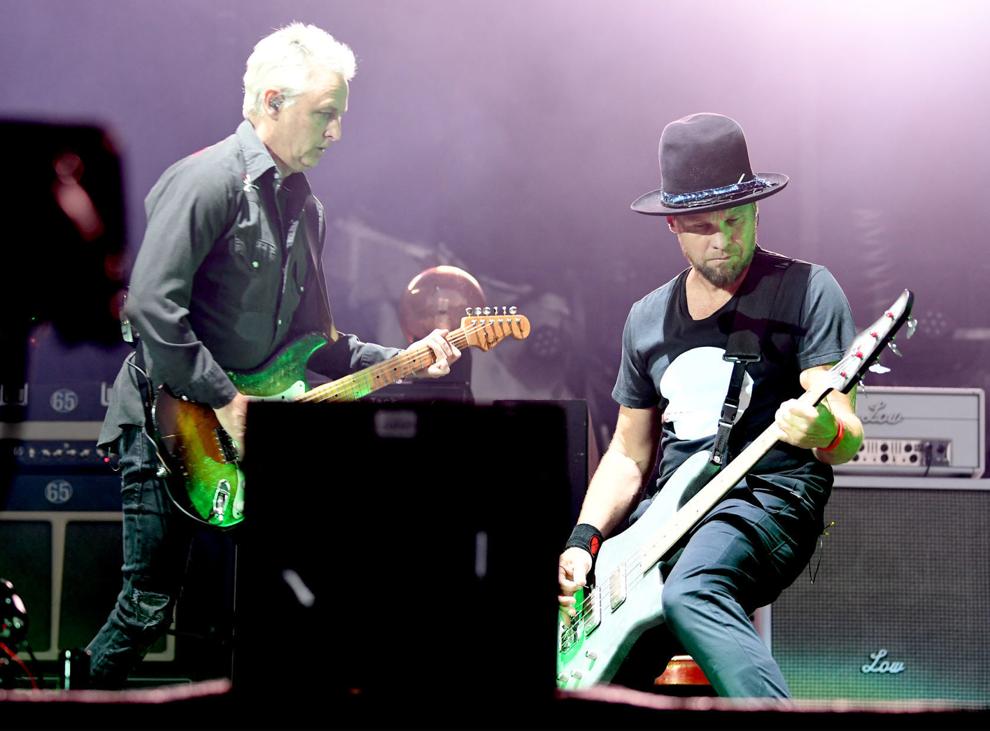 Phish - 1995
R.E.M. - 2003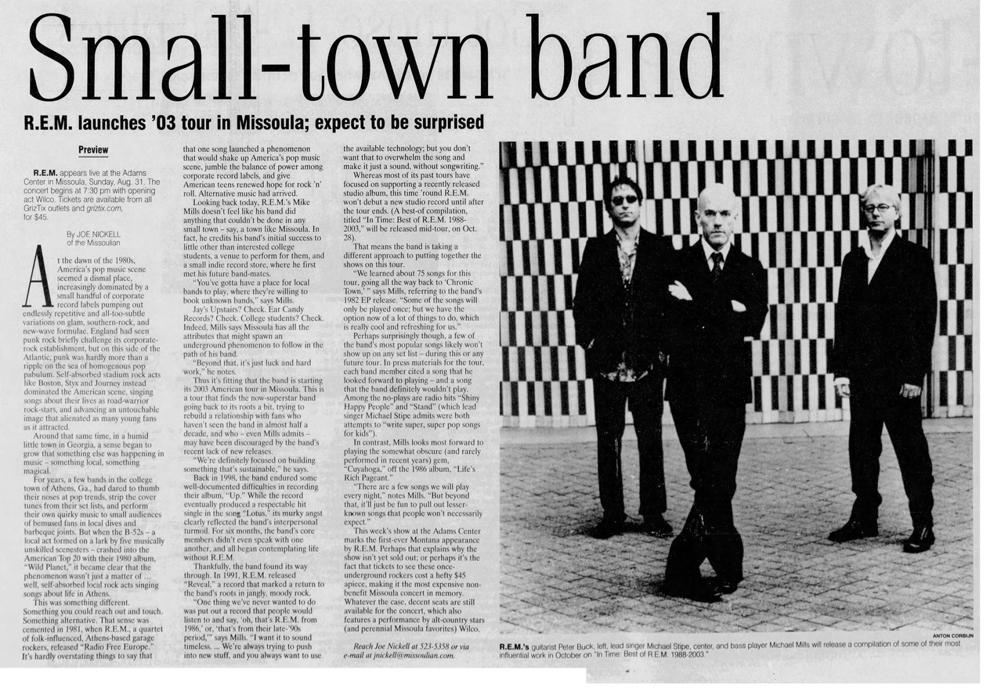 Ray Charles - 1984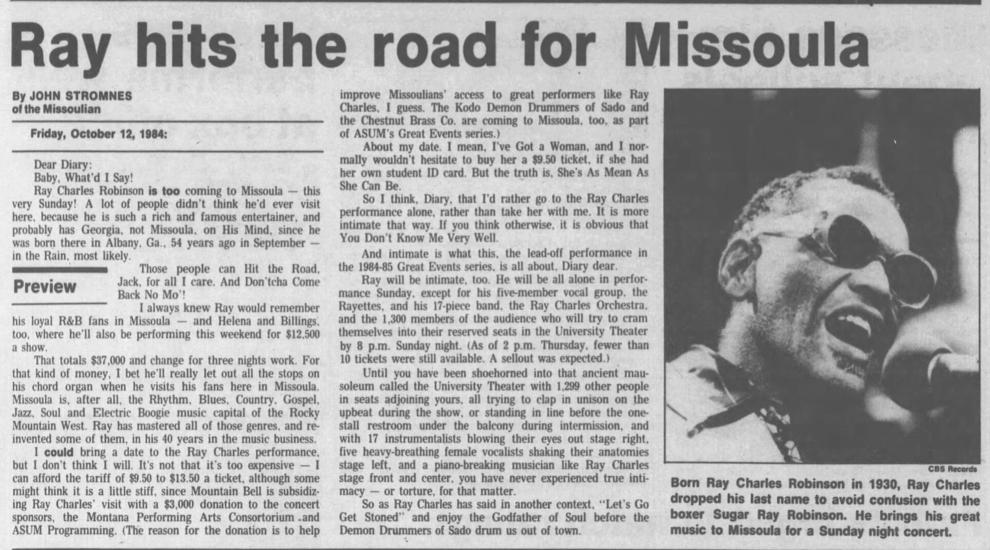 Steve Martin - 1977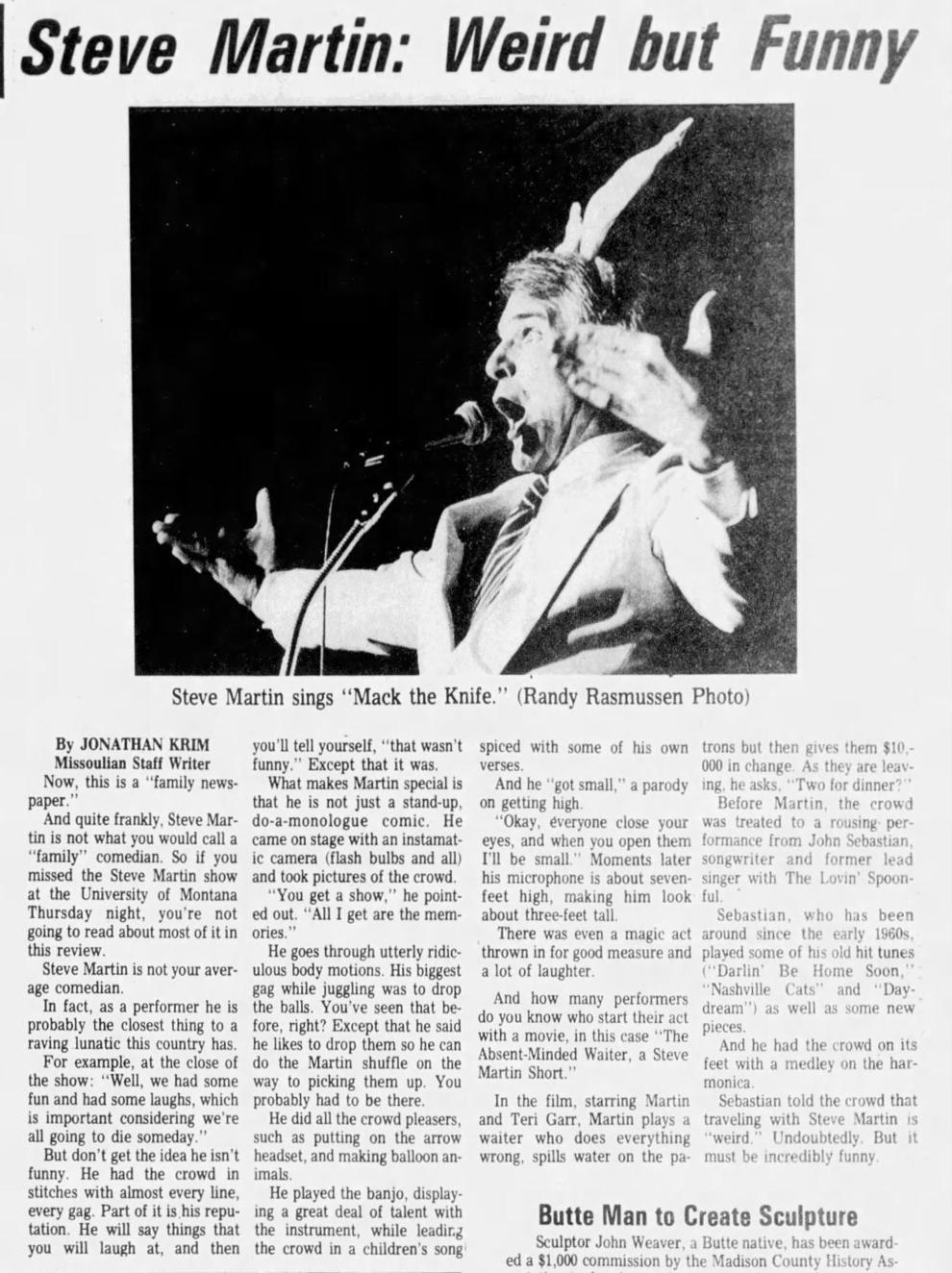 The Decemberists - 2019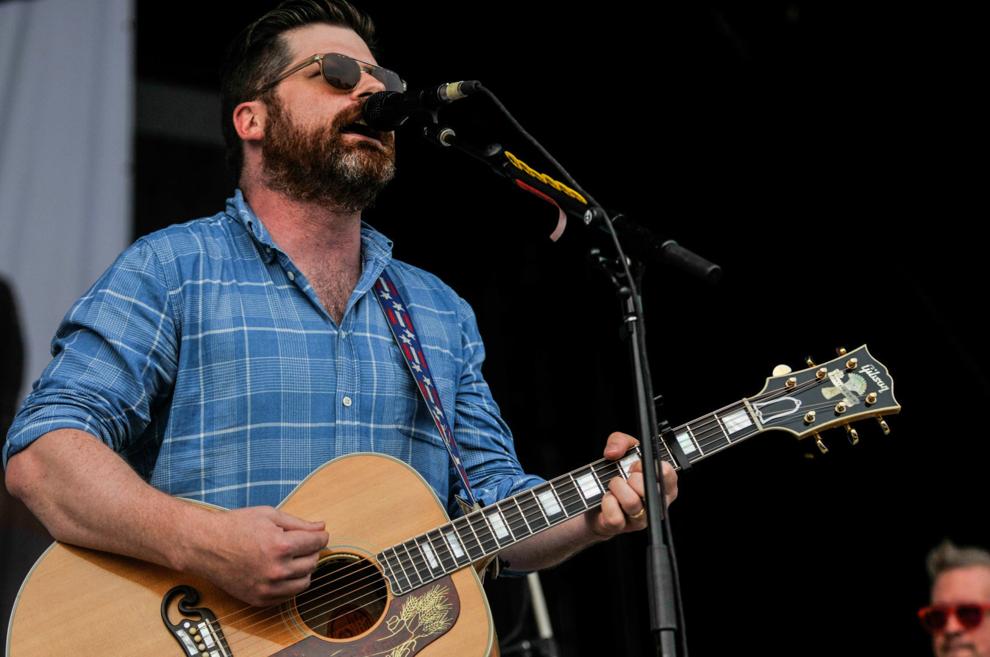 The Rolling Stones - 2006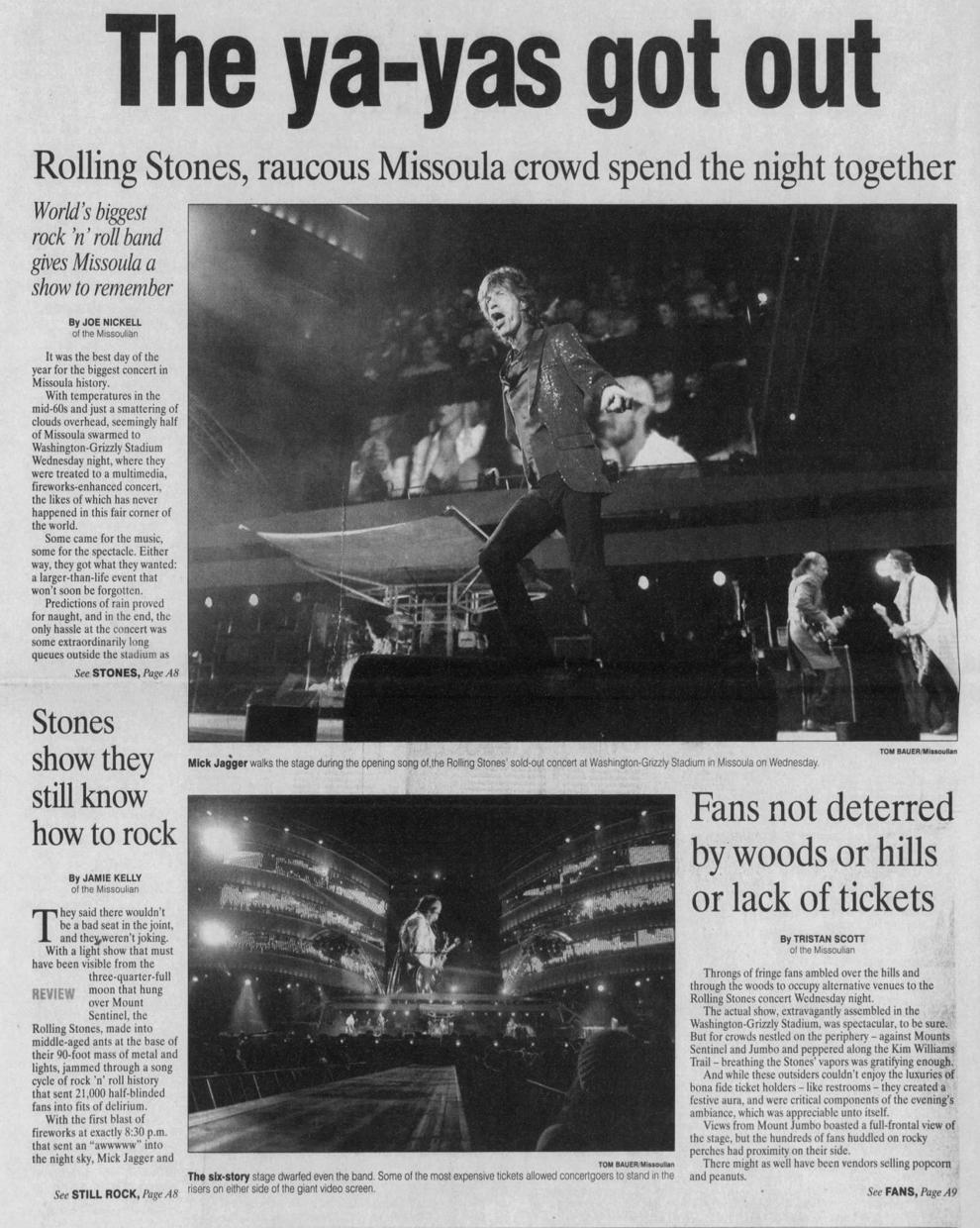 Widespread Panic, Blues Traveler - 1994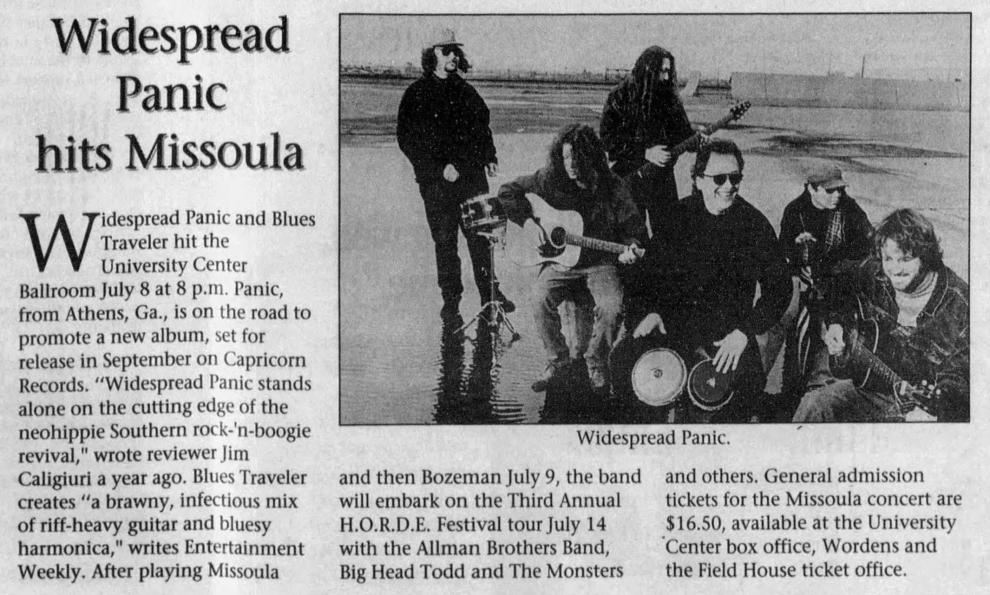 Ziggy Marley - 1997