Grizzly bears loom largest in the mind.
Montana's state mammal, the mascot of its first university, the foe in "Night of the Grizzlies," rarely reveals itself to its infatuated fans. Even the close-knit contingent of people who've spent their entire careers tracking the grizzly's 43-year trek from endangered species to potentially recovered predator meet the bear mostly on paper. 
More grizzlies live in Montana than any other state in the Lower 48. The lot of them might fill all the beds in Eureka, population 1,037. Since 1970, grizzlies have killed approximately 20 humans in the continental United States. Since November 2017, at least 33 Montanans have died of influenza.
Last year also saw grizzlies in the Greater Yellowstone Ecosystem removed from Endangered Species Act protection. That move faces at least half a dozen legal challenges. The Northern Continental Divide Ecosystem's (NCDE) roughly 1,000 grizzlies could be taken off the endangered list before the end of 2018. Some see that as the crowning triumph of wildlife recovery. Others see cynical abandonment of a duty to defend a species too scary to tolerate.
Read any of the dozens of books written about grizzly bears since they became an endangered species in 1975, and the same cast of characters repeatedly appears. Many studied under the wings of Dick Knight and Chuck Jonkel. Knight had picked up the pieces of grizzly research in 1975 from the rubble left after Yellowstone National Park officials abruptly shut down Frank and John Craighead's 12-year grizzly study in 1969. Meanwhile, Jonkel launched the Border Grizzly Study west of Glacier National Park.
They both helped train Chris Servheen, who once exercised the golden eagles John Craighead kept at the base of Missoula's Mount Sentinel. He in turn relied on the ursine instincts of people like Montana Fish, Wildlife & Parks Bear Manager Jamie Jonkel, Chuck's son.
"When I was a kid, around 13 or 14, I was observing and watching and learning from these 20-year-olds," Jamie Jonkel recalled of hanging around with his father's friends and students. "Everyone knew who everyone used to go out with — they all dated the same people."
For four decades, this tiny band of grizzly bear recovery specialists has wrestled with an equally tight pack of critics. They include Keith Hammer, a logger-turned-wilderness advocate who consistently convinced courts to demand stronger protections for the grizzly than Servheen and the Interagency Grizzly Bear Committee (IGBC) proposed.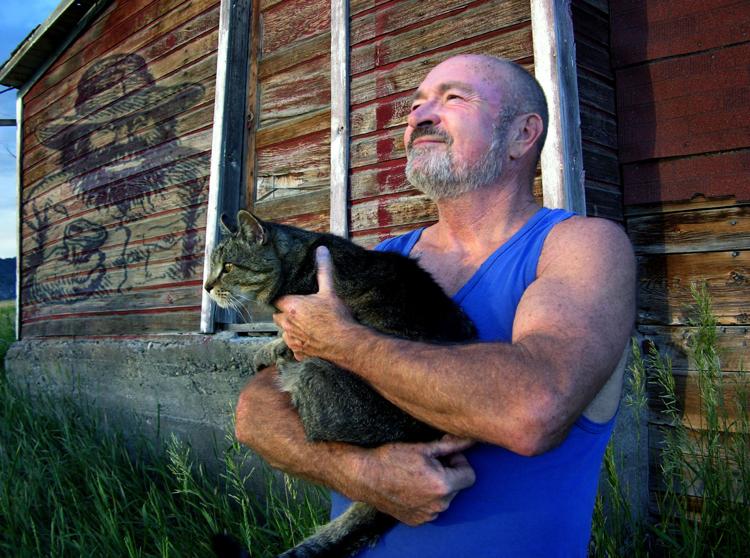 A very different side of the wildlife conservation world argues the grizzly has long exceeded its recovery goals. Hunters like Missoula author Susan Reneau say it's time to declare the effort a success and return grizzlies to state management. Behind them all lurks the presence of people like Doug Peacock, real-life inspiration of the Monkey Wrench Gang and chronicler of fearsome encounters with the grizzly on its own grounds.
Anyone who's witnessed a grizzly bear demonstrate its power never forgets that moment. In his book "The Essential Grizzly," Peacock observed "those who weathered the encounters (with grizzly bears) came away complete in soul and utterly alive ... You ferreted out the bear to get something, and if you survived, you gained wisdom and power."
One of Kate Kendall's first encounters with that power made her question the wisdom of her mission. She stayed on, though, and revolutionized the way we count grizzly bears in northwest Montana without ever touching one.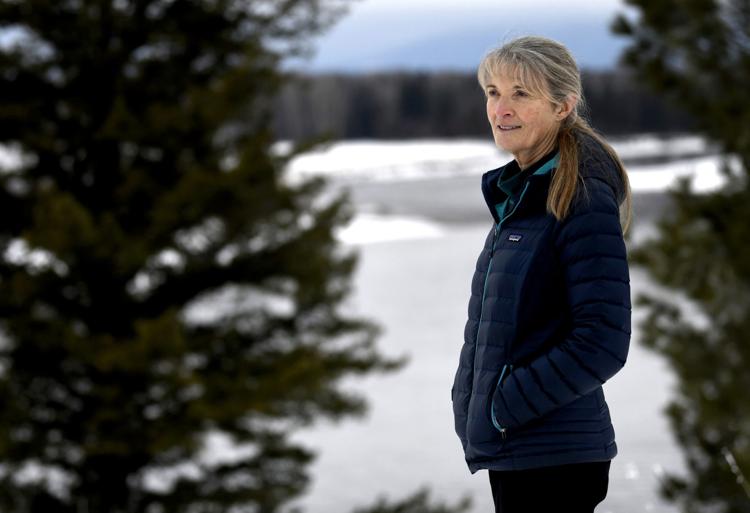 Kendall caught the grizzly wave as a young student in the 1970s, just as the grizzly kettle started to boil. After three years in the office of the National Park Service's chief scientist in Washington, D.C., Kendall was transferred to Yellowstone to work on her doctorate in 1974. She also became the executive secretary for the new Interagency Grizzly Bear Study Team that was seeking a solution to the population crash. And she witnessed grizzly power in action. 
On an early-1970s vegetation plot study in the Tom Miner Basin north of Yellowstone Park, she and her field partner saw a sow grizzly and cub.
"She ran away, and we were thinking, 'Cool, we saw a bear,' " Kendall said. "But she was just stashing her cub. Then she charged. I was by a tree I could have climbed, but there was no time. She came within an inch of my partner's toes, but didn't touch him. Then she whirled around and came within about 10 feet of me, and then ran off.
"I started thinking about looking for other jobs, thinking it would be OK if I didn't study bears. Maybe I should study mice or something. But then I got the job in Glacier and I stayed with bears."
In the mid-'90s, Kendall started hearing about a Canadian tactic called the hair corral. Stick some bait where a bear will find it, surround it with a ring of barbed wire, and let the visiting grizzlies leave furry calling cards. 
Mid-'90s DNA analysis compares to current methods as a Macintosh desktop computer compares to an iPhoneX. On the other hand, mid-'90s grizzly monitoring required a truck, a culvert trap, a road, powerful drugs, expensive radio transmitters and experts trained in their use. A hair snare needed a hiker with a backpack of test tubes, a spool of wire and a bottle of bait.
Breakthroughs in DNA analysis made the hair-snare study more than a census. It produced a highly accurate population count without ever handling a grizzly. And it unveiled ursine family trees, diets and movement patterns.
"I was competing against myself to get sampling done," Kendall said. "I swamped the lab. Nobody has tried running data sets as big as we have with the NCDE bears. We have such rich data, it takes months for each model to run. And we have dozens of models."
Kendall's home overlooking the Flathead River sits barely a dozen miles away from Kamp Keith, where Keith Hammer has spent a second career arguing researchers like Kendall haven't done enough.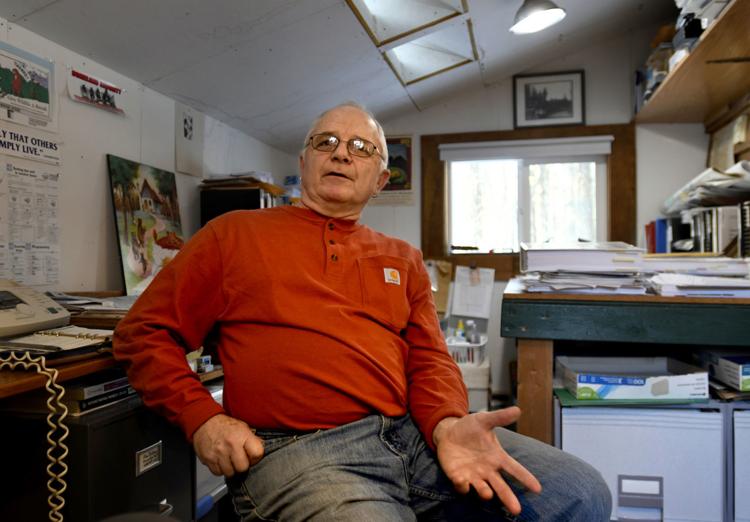 You have free articles remaining.
Hammer grew up around Bigfork. His father managed the Creston Fish Hatchery. The household was a regular meeting place for federal employees and field biologists. In college, he worked summers on U.S. Forest Service trail crews.
"I realized I wasn't going to climb the career ladder teaching kids to run chainsaws," Hammer said. "A trail crew partner had a friend who owned a small logging company. So I went to work for him. We did all the small jobs the big companies wouldn't touch, with a small bulldozer and draft horses."
He also grew to understand the kinds of places grizzly bears require for habitat. Hammer realized that protecting virgin timber from development helped grizzly bears, and protecting grizzly bears was a way to protect those virgin forests. He helped form the Swan View Coalition to fight for wild country and has been its president ever since.
"My peers were tree planters and loggers," Hammer said. "They didn't have degrees in environmental studies or journalism like the activists today. They came from a different place. Most of the activists today don't have first-hand experience in the woods working."
Much of Hammer's ire gets aimed at Chris Servheen. The recently retired FWS grizzly bear recovery coordinator is used to people being angry with him.
"I thought I would preside over the demise of the bears," Servheen said of his appointment to the job in 1981. "I was given an impossible task. Grizzlies are big, dangerous animals that require a lot of space and solitude. They compete with humans for prey. They attack livestock. They reproduce very slowly. We don't really want them. There were all these conflicting feelings. And none of them were positive. I figured I'm going to be lucky to save maybe Yellowstone as a captive population." 
For the next 35 years, Servheen drove the research and policy efforts of the Interagency Grizzly Bear Committee like a team of willful draft horses harnessed to a wagon full of grizzly bears. He attracted criticism from all directions. Some claimed he tilted research to make the recovery artificially good. Others said he dragged out the recovery far beyond when grizzlies should have been turned over to state management and hunting.
A proposal to reintroduce grizzlies into the ideal-yet-bearless Bitterroot Mountains caused community uproar. Federal judges ordered him to revisit crucial parts of the recovery plans he oversaw.
Servheen's bigger goal is what he calls "social license" for the grizzly. If the people with cabins and children and livestock in grizzly country don't want to share with the bears, Servheen argues, the laws and policies and research won't matter. Local society will make the bears go away.
"We could turn recovery around with the evaporation of political support," Servheen said. "There's a real possibility to wreck what we've done over the past 35 years with a bad decision at the political level."
Perhaps the hottest political decision facing grizzly bears involves the potential to hunt them after they're delisted. Susan Reneau says she doesn't care if she doesn't see a grizzly bear, but she can't wait for its hunting season. 
"As someone with back and neck problems, I am probably not capable of hunting a grizzly bear," the Missoula hunting-book author said on her way to visit a back specialist in Butte. "But if I'm not physically able to hunt, I'm still personally going to buy a hunting license simply to help wildlife. One reason we have wildlife hunting is to provide revenue for wildlife management. It's hunters and fishermen who provide the revenue for wildlife, not the birdwatcher or the hiker. Whether you harvest a grizzly bear is beside the point."
Reneau can back up her counter-intuitive claim. Montana Fish, Wildlife & Parks depends on hunting and fishing license sale for two-thirds of its annual budget. Most of the remainder comes from federal sales taxes on the sale of bullets, hooks and other recreational equipment. The department gets no state general fund tax support.
"From my standpoint as a hunter, there's a value to having grizzlies delisted as a declaration to the world that this population has come back," Reneau said. "That's a wonderful success story, like how the bald eagle has come back or the wolf has come back. I buy a license for wolf hunting every year, and I've never seen one during hunting season."
Doug Peacock has little patience for the trophy allure of grizzly hunting.
"Grizzly bears are really easy to hunt," Peacock said. "They're open-country animals that are dominant enough, they don't run away. With a few woods skills, you can track them without too much trouble. I've been within 100 feet of a couple hundred grizzlies in the Lower 48 that weren't aware of my presence."
The hunters Peacock has encountered didn't face much challenge either. 
"It's not much of a hunt," Peacock said. "A dude gets helicoptered into a salmon river, they get on a boat, see a bear and shoot it. One bear was 30 feet away. The guides did the skinning, and then they leave the carcass behind except for the claws and the gall bladder and hide. They didn't learn a goddamn thing."
Regardless of what happens to the Northern Continental Divide bears, a truly human chapter of the bear wars is closing. The last of the original Endangered Species Act bear warriors are retiring, withdrawing or dying.
Chuck Jonkel died in 2016, followed shortly by John Craighead (twin brother Frank passed in 2001 at 85). Servheen retired from his post as IGBC grizzly recovery coordinator, a job he'd held for 35 years.  Kendall also retired in 2016, although she laughs that now she's doing almost the same amount of hair-snare analysis for free. Unsworth stepped down from his Washington state position in January after a tumultuous year. Hammer is 64; Peacock, a decade older.
Although he spent most of his career dealing with grizzlies on paper instead of in person, Servheen shares Peacock's reverence for the real thing.
"When you meet a grizzly bear, you remember everything about the encounter," Servheen said. "Where you were. What was happening. Who you were with. All those things are burned into your memory. You talk to people about it years later and they can tell you all the details. In that way, grizzly bears are magical. It's important to try and preserve those things because we need that magic."