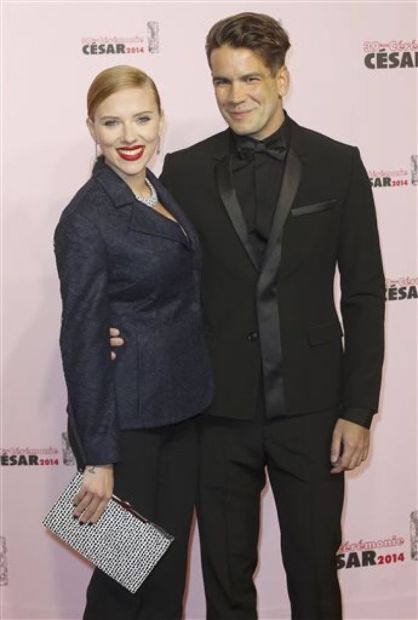 PHILIPSBURG – Hollywood starlet Scarlett Johansson married her beau in Philipsburg in a secret ceremony in the fall.
The wedding occurred in October, but news of the nuptials just broke on gossip websites. Johansson and Romain Dauric went into the Granite County Courthouse to get the marriage license, said Carol Bohrnsen, the county's clerk of court.
Now that word is out, the clerk's phone has been ringing pretty much nonstop since Monday.
"I was kind of surprised it had taken two months," Bohrnsen said. "I'm not sure how it finally leaked out."
Bohrnsen said the initial caller seeking information on the suspected nuptials seemed to be "grasping at straws" and lucked out in Philipsburg.
"I think having it kept quiet was pretty awesome," she added.
An A-list celebrity, Johansson came to the courthouse herself to obtain the license. She is known for her roles in "Lost in Translation," "Iron Man 2" and "The Avengers." The starlet was pleasant and personable, Bohrnsen said.
Unfortunately, the clerk didn't get an invite to the wedding.
Does this mean more rich and famous will be tying the knot in Philipsburg? Actress Kate Bosworth got married at The Ranch at Rock Creek last year.
"That place is a big draw to the celebrities," Bohrnsen said.
The clerk did not get a picture with Johansson. Bohrnsen said she had asked for one when Bosworth came in for her marriage license and was denied.
"There will probably be more to come," she said.
Get local news delivered to your inbox!
Subscribe to our Daily Headlines newsletter.