Photos: 14th Annual Rolling Thunder Cyclocross Race
  This weekend's 14th annual Rolling Thunder cyclocross race presented by Competitive Timing drew more than 350 racers from across the state and region. Racers from Colorado to Washington to British Columbia tested their legs, lungs and spirit while racing the challenging course at Big Sky Brewing in Missoula.
  "It's really difficult to find a venue in Missoula that works for cyclocross," said Race Organizer Cory Kaufman. "So we are really appreciative of our host, Big Sky Brewing, and also Missoula County who allowed us the use of Lalonde Homestead.
  Kaufman said the race had something for everyone, from kids just learning to pedal to elite national caliber athletes. The all-day event featured races for kids, juniors, women, men and elites. Cyclocross is a sport where bike riders race around a course featuring grass, mud, sand, steep hills, pavement and other obstacles that may require riders to dismount and remount their bikes.
  Men's elite racer Kevin Bradford-Parish just competed at the UCI World Cup race as the lone American in Bern, Switzerland. He bested local cyclocross talent and national competitor Ivan Gallego by eight seconds in the nearly hour-long elite race. The women's elite race featured women from the region, including winner Ivy Audrain who is a former pro road racer who just moved back to Missoula from Portland.
  "We could not have done it without the help of our sponsors, volunteers and previous race promoters, as well as this year's course director Dave Hartman of Hellgate Cyclery, and Shaun Radley of The Cycling House who founded and promoted the race for the first 12 years and was professionally calling the races throughout the day," Kaufman said.
 Jeremy Lurgio's Intermediate Photojournalism class at the University of Montana's School of Journalism covered the event from 9 a.m. to 9 p.m, from the agony of defeat to the thrill of victory and all the racing in between.
Freya Radley and mom Cassidy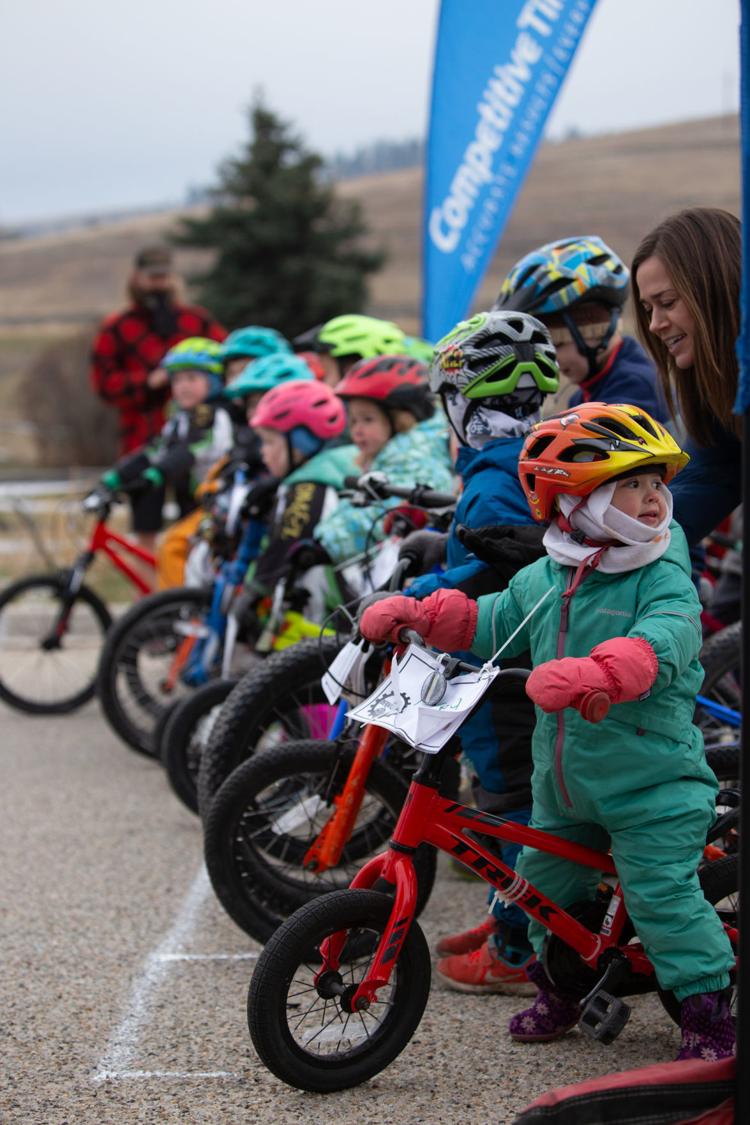 Bryson Douglas Delp makes a quick recovery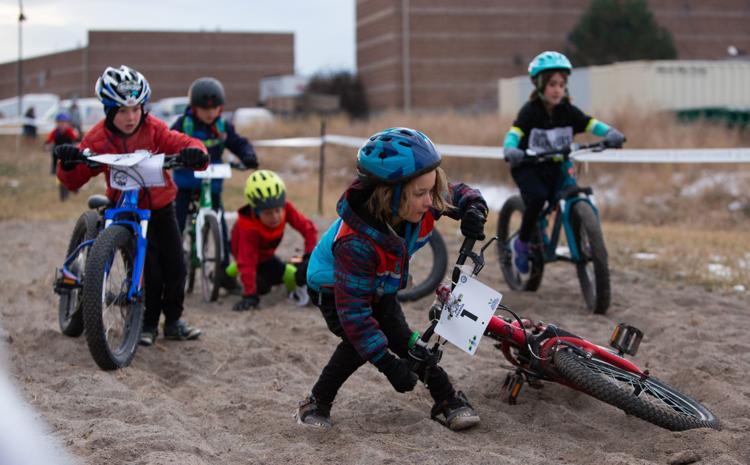 Cassidy Radley and Freya Radley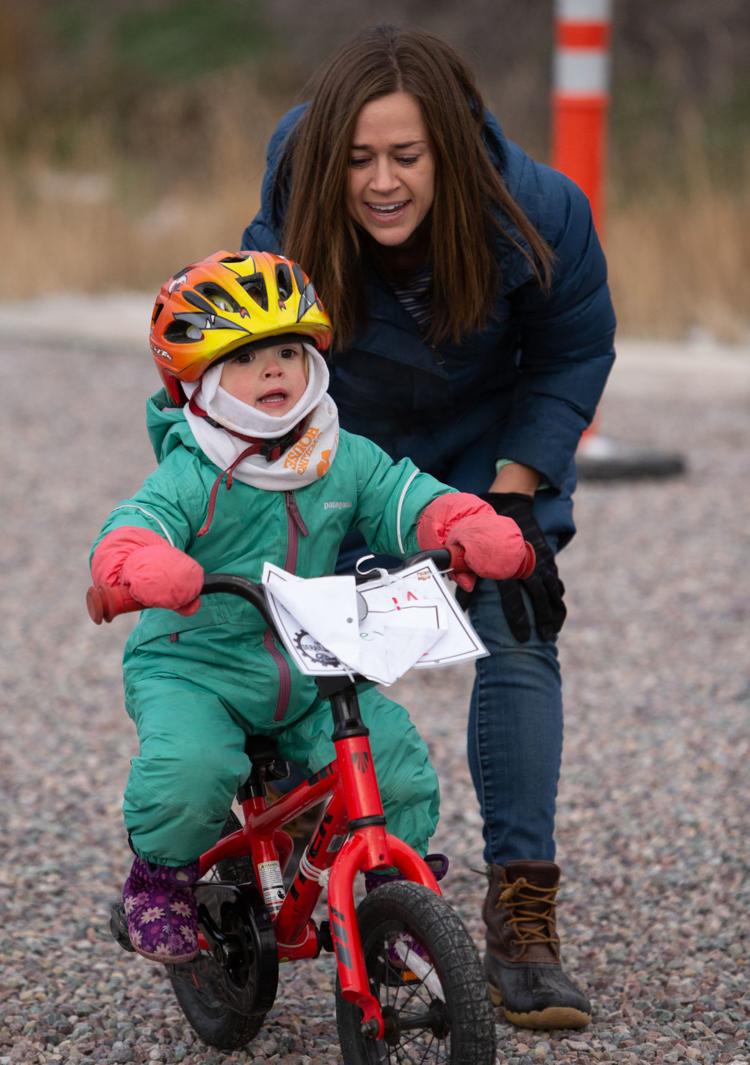 Olin Joy and Estella Doll stand victorious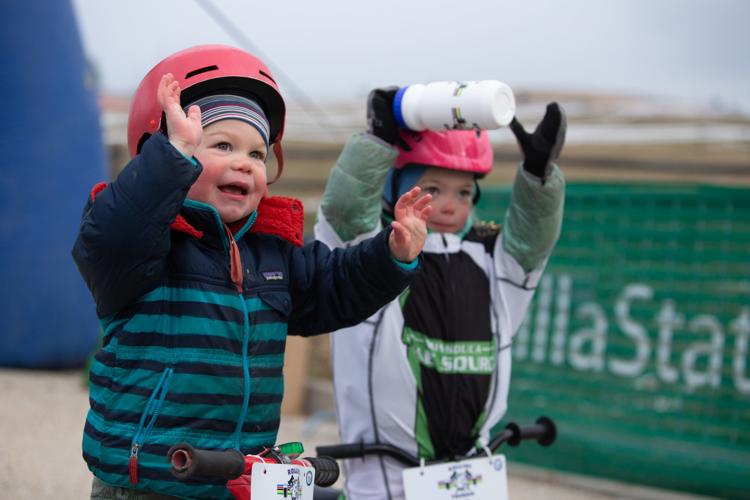 Shaun Radley and Meg Whicher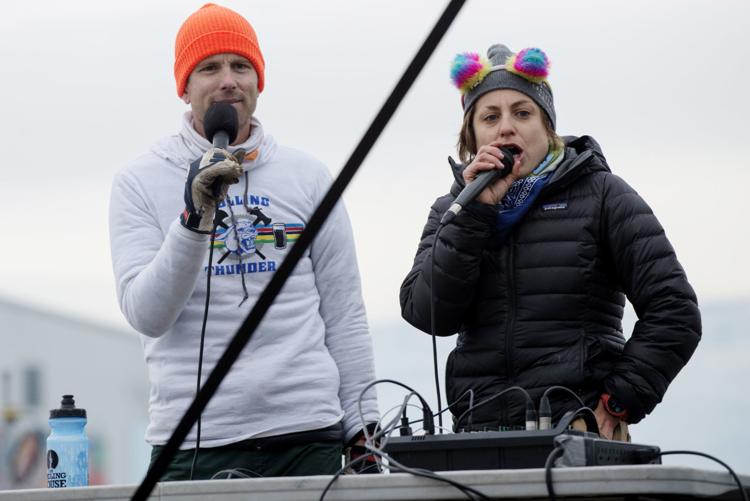 Fans cheers on junior riders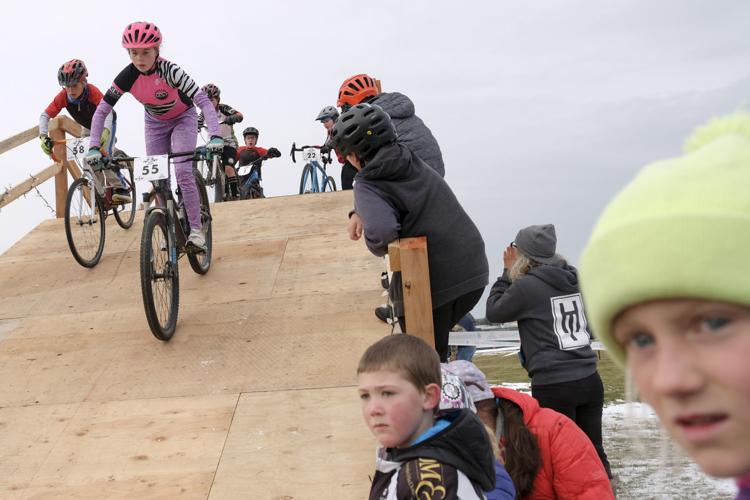 Roman Lytle tosses snow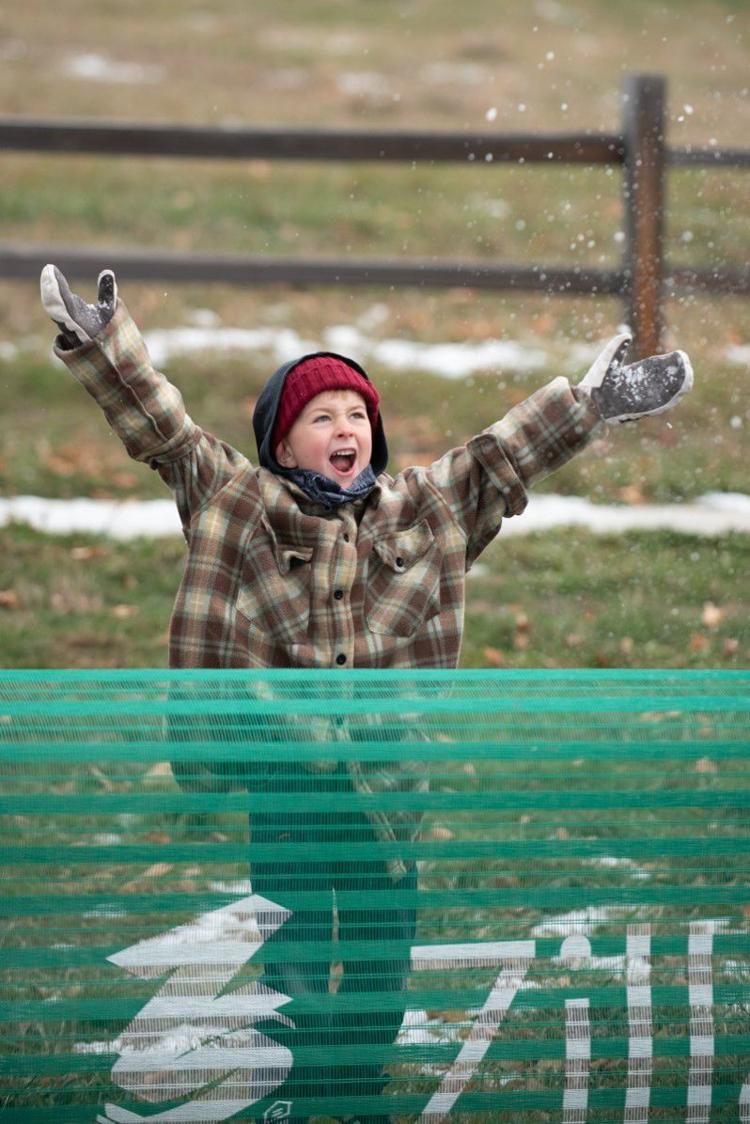 Alex Ryse rides over an obstacle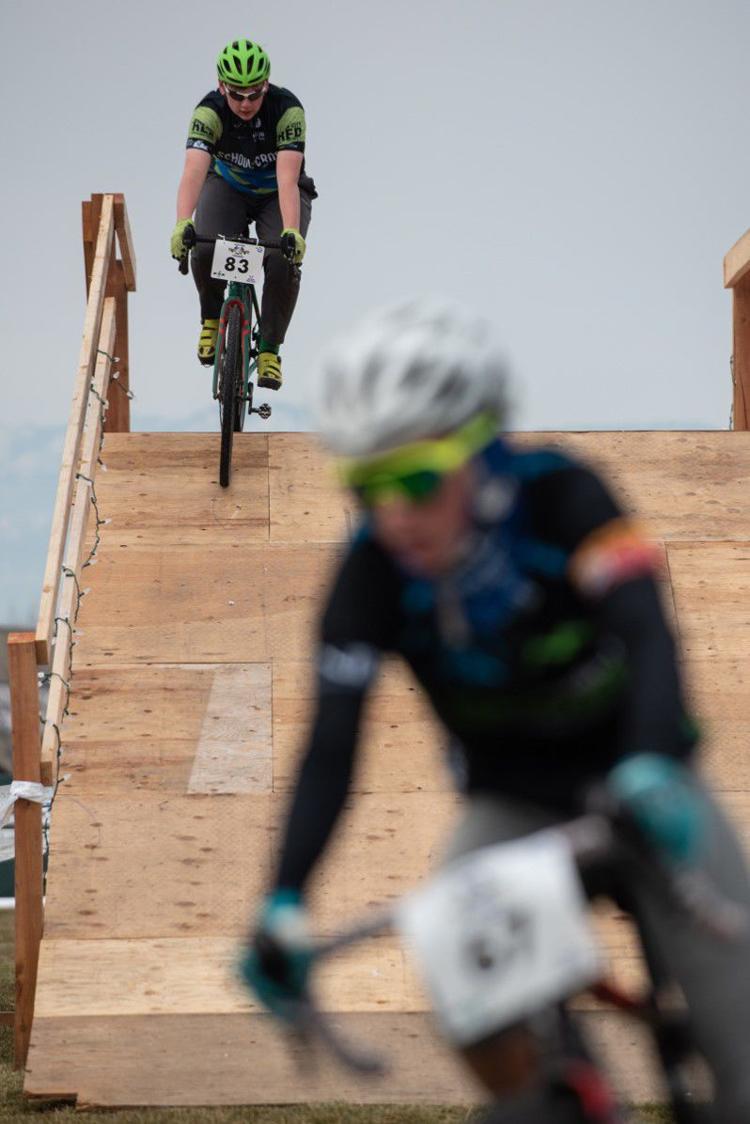 Porter Melvin pulls ahead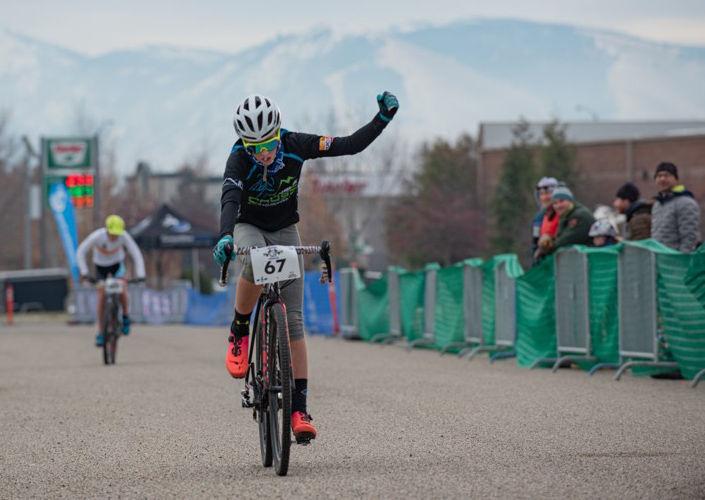 Elie Meierbachtol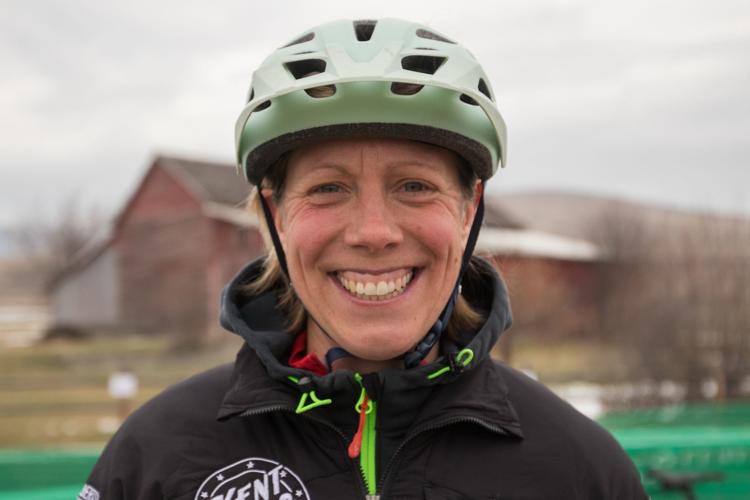 Women's Cat 4/5 Race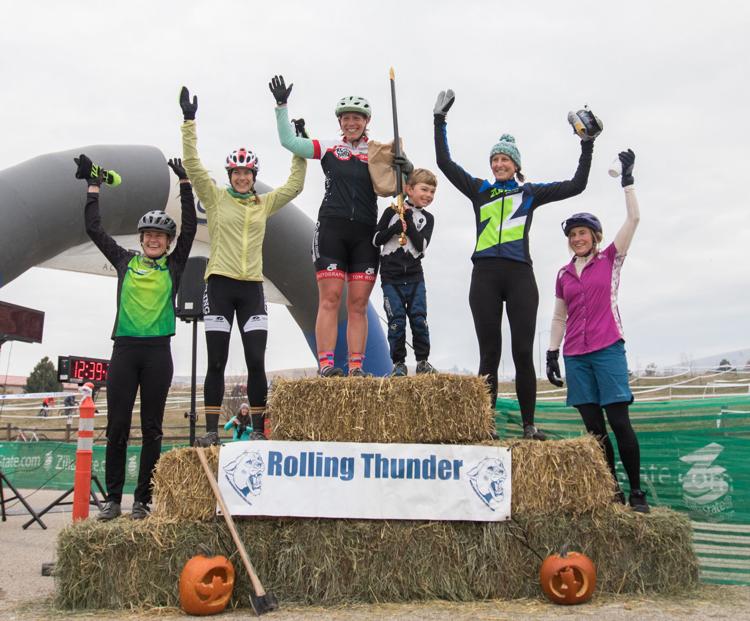 Rolling Thunder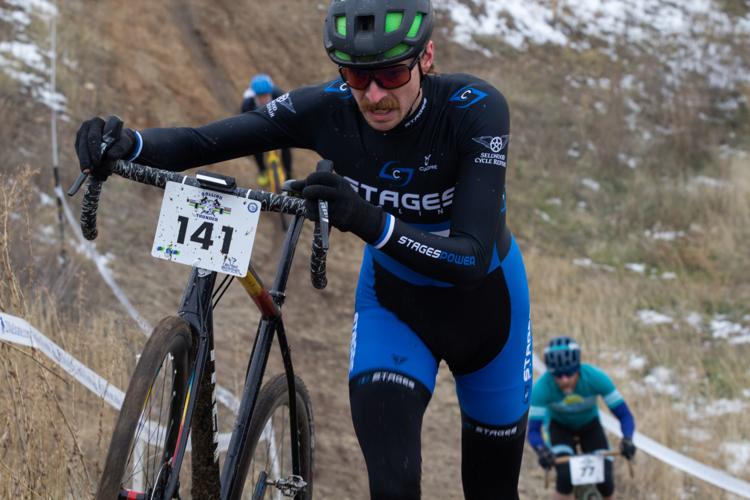 Joey Lenaburg rides down the big ramp
Gemma Hamilton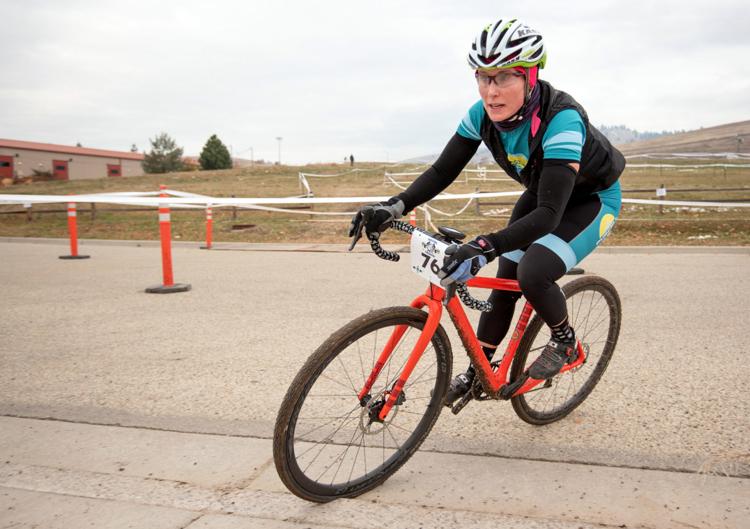 Alex Gallego rounds a muddy corner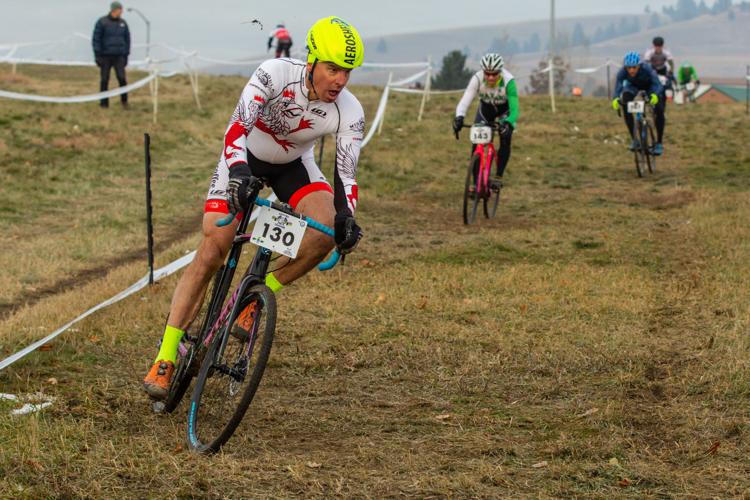 Russell Williford flashes a smile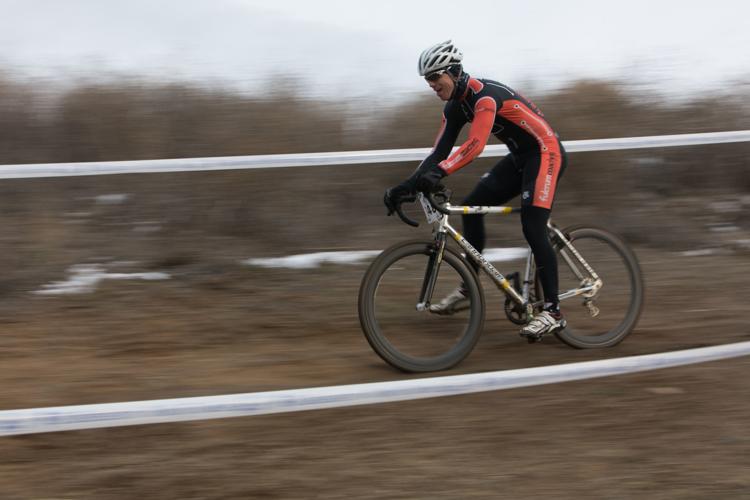 Jesse Doll high-fives kids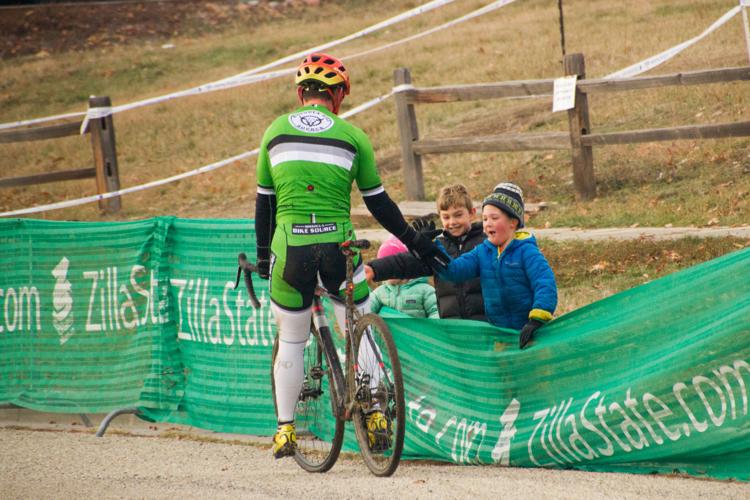 Men's master racers
Men's master 40+ race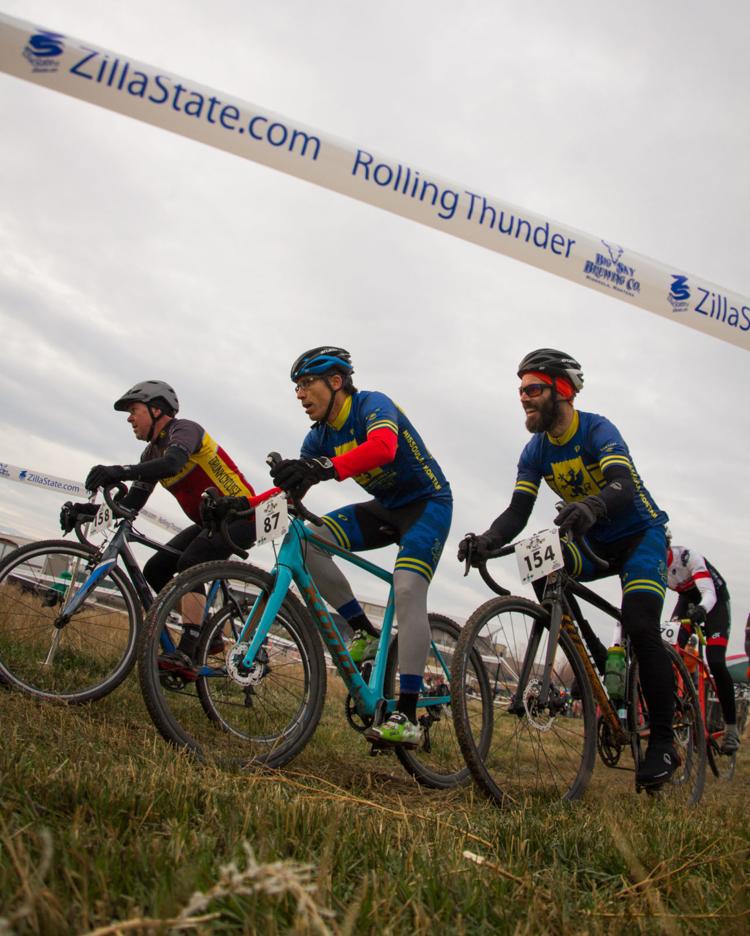 Mike Gaertner battles to stay ahead of the pack
Matt Voll rounds a corner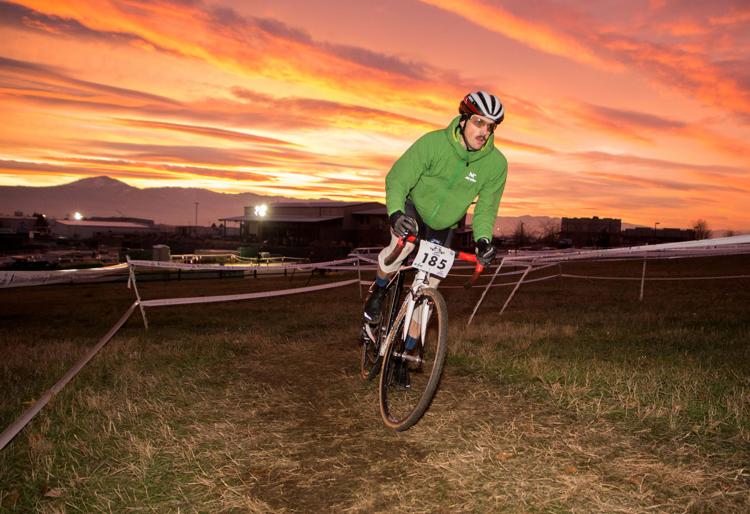 Open Elite women's race at Rolling Thunder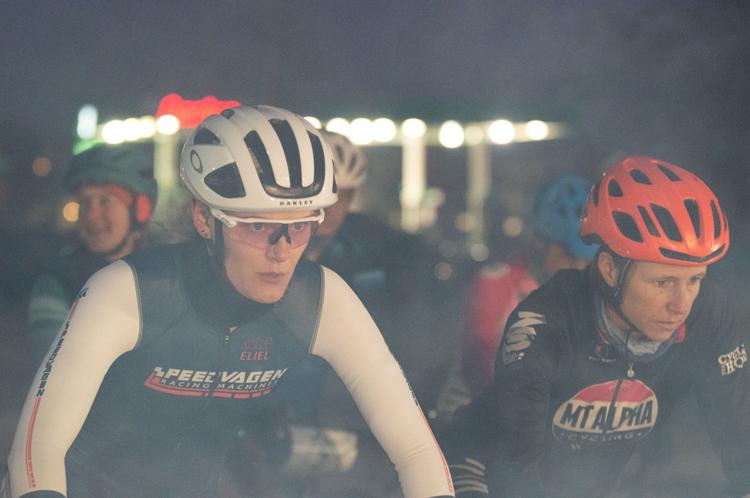 Chelsee Plummel rides on Thunder Mountain
Ivy Audrain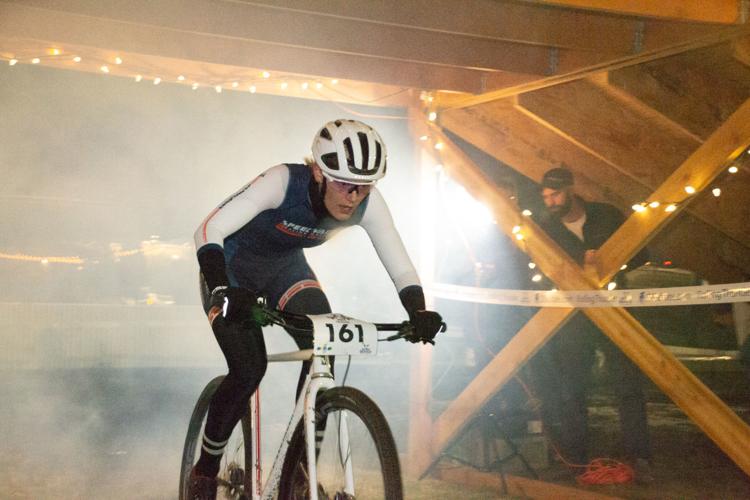 Jamie Terry checks on fellow racer Ellen Davis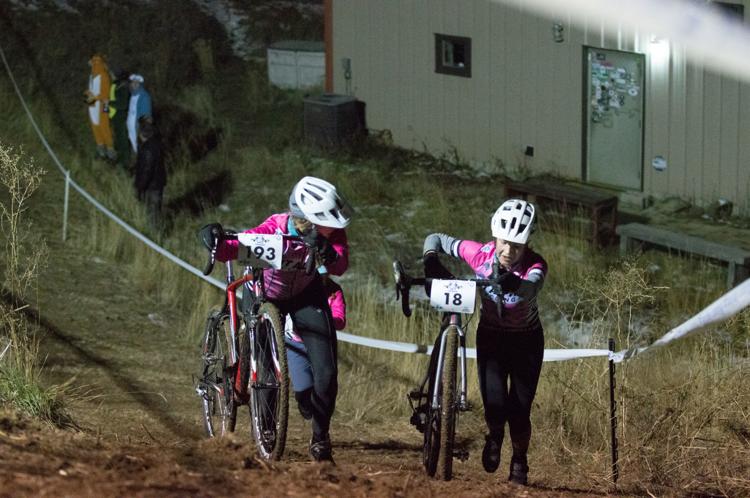 Garret Alderman, Tanner Saul and Jackson Melin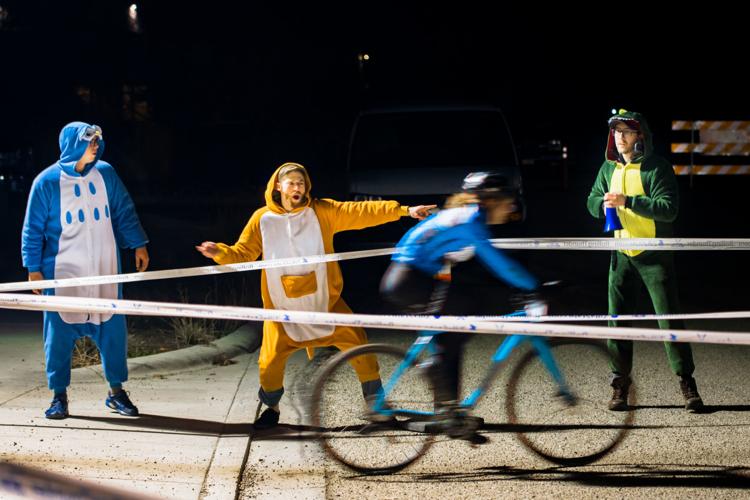 Women's racer Naomi Humenny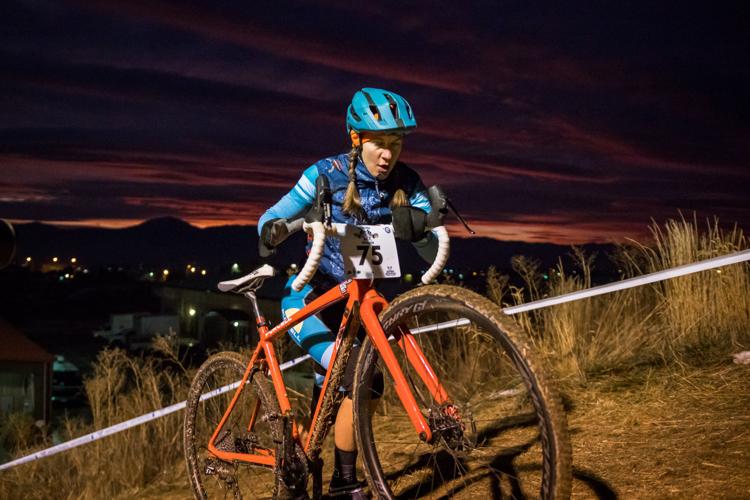 Men's elite race at Rolling Thunder at Big Sky Brewing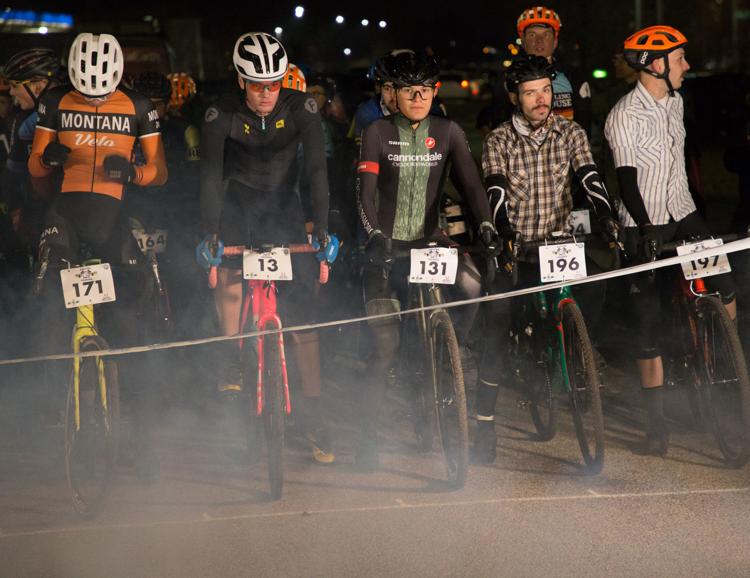 Rolling Thunder organizer Cory Kaufman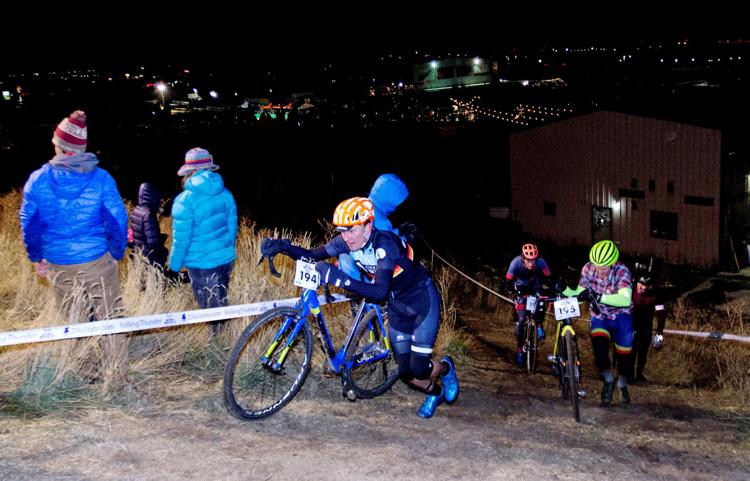 Kevin Bradford-Parish leads Ivan Gallego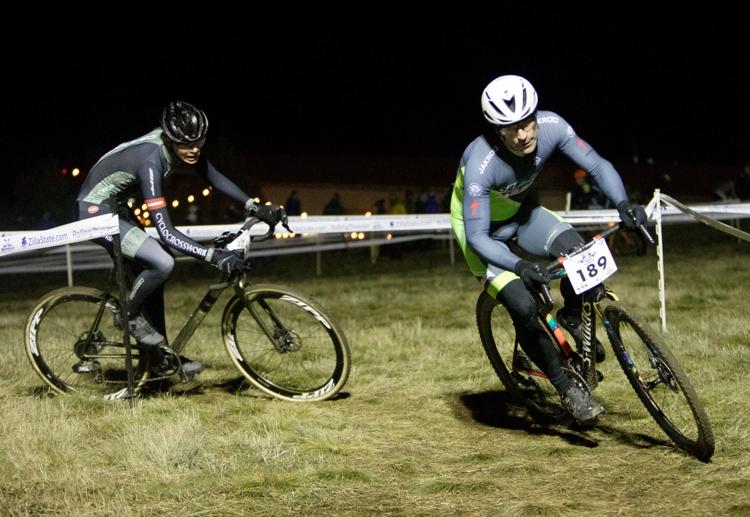 Rolling Thunder men master's race