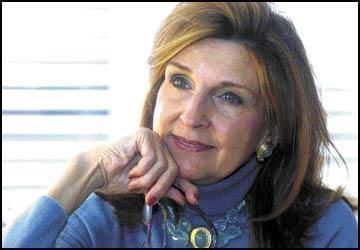 Montana native Phyllis J. Washington, chairperson of the Dennis and Phyllis Washington Foundation, was appointed Thursday to the John F. Kennedy Center for Performing Arts board of trustees by President Donald Trump.
You have free articles remaining.
Washington will serve a six-year term on the board with 36 presidentially appointed members.
"The Kennedy Center's position as a worldwide leader in the performing arts community is unparalleled, and I am thrilled to be involved in the Center's contribution to the human spirit," Washington said in a press release. "I look forward to working with the Kennedy Center to further outreach to rural communities and enhance arts in education promoting the development of the whole child."
Washington previously served several terms on the University of Montana Foundation board of trustees and was instrumental in the construction of the Phyllis J. Washington College of Education at UM. She received her bachelor's degree from UM and was awarded an honorary doctorate of education by the university in 2009.