What's better than craft beer, whiskey and summery scenes of fishing on a cold winter evening?
Local filmmaker and fly fishing guide Matt Devlin is bringing back the Montana Fishing Film Festival to Missoula and other Northwest cities for its sixth season.
The show will be Saturday, Feb. 16, at the Dennison Theatre on the University of Montana campus, with adult beverages available for purchase.
There will be 12 films this year, and audiences can expect the whole gamut, from beautiful river photography to humor to conservation themes.
"We have a little bit of everything," he said. "We have a couple tongue-in-cheek films. We have a conservation piece about the Wild and Scenic Rivers Act. We have a piece about spey fishing for trout by a local filmmaker called 'The Swing of Things.'"
Spey fishing is a two-handed style that originated on the River Spey in Scotland, where Atlantic salmon thrive.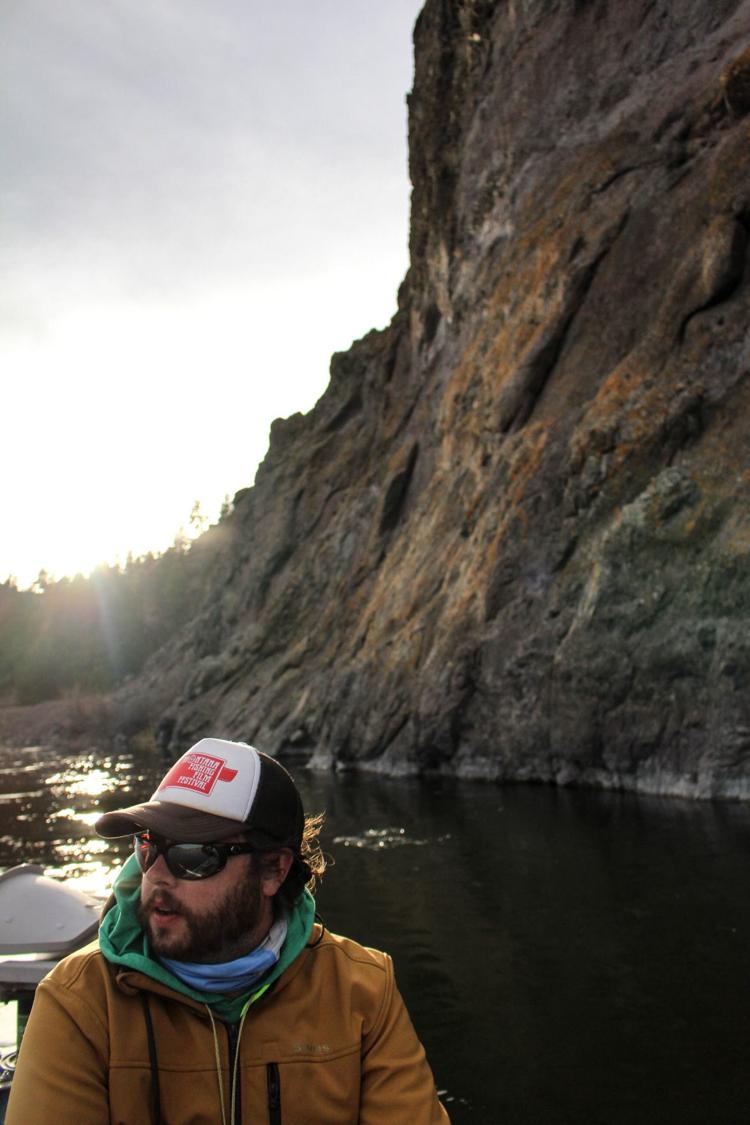 Devlin said the festival is partnering with Trout Unlimited this year.
"They are actually funding a filmmaker grant that we're calling the High Water Mark," he said. "What we're trying to do with it is kind of just stress that this event wouldn't be possible without our really favorable stream access laws in Montana."
In states like Colorado, Devlin said, most of the imagery at the festival this year wouldn't be possible to capture because the public isn't allowed on privately owned streams.
"At least not in the manner they are able to be captured here," he said. "One of my big things is many times conservation is done in hindsight once there's a problem. What we're trying to do with the High Water Mark and Trout Unlimited is make the statement that we need to be talking about things we're doing right and making sure the awareness is there so that we can maintain those favorable stream access laws for future generations."
Devlin hopes to start a dialogue in states like Colorado.
"And maybe educate some of the anglers there in regards to the way things are done in those states where there's not access laws and where there's a lot of private water," he said. "We want to celebrate our access here and heighten awareness as sort of a preemptive, proactive approach to conservation."
Devlin said the festival has always been a "grassroots" endeavor meant to be an antidote to some fly fishing film festivals that promote expensive travel.
"What we're pushing this year is the most fun you can have off the river," he said. "We want it to feel really approachable to people whether they've been curious about fly fishing and haven't ever picked up a fly rod or a 25-year veteran guide. We want to provide something they can connect with and feel welcome."
Devlin said he wants people to realize the true potential and beauty of their own backyard: Montana and surrounding states. The festival organizers are all invested in the community here, he said.
"We're the filmmakers, we're the graphic designers, we're the promoters and fundraisers and at the end of the day we're all passionate fly fishermen," he said.
Devlin remembers the first year at the old Crystal Theater, he and a friend had to go grab camp chairs because so many people wanted in.
"We knew immediately that (the festival) had legs," he said. "We had to think about what next step it was going to take. It's grown, slowly but surely. I think that there's a demand for the types of films that we're bringing to audiences and that's why it feels like a successful endeavor."
Tickets are $15 and can be bought at any local fly shop, online at mtfishingfilmfest.com or at the show, and the ticket stub will be a raffle ticket for a new pair of Costa sunglasses. The doors open at 7 p.m. and the show, consisting of 12 different films, starts at 8 p.m.