With Mount Jumbo's "L" transformed into the word "LIAR" and scores of people taking to the streets across Missoula, protesters peacefully unleashed their dissatisfaction with President Donald Trump Thursday.
The president was visiting Missoula, a small blue island in a big red sea, to campaign for Republican U.S. Senate candidate Matt Rosendale, who is seeking to unseat two-term Sen. Jon Tester, a Democrat.
Trump has long preached about venom and rowdiness from the "intolerant left," but that rhetoric ramped up considerably after allegations against then-nominee for the U.S. Supreme Court Brett Kavanaugh came to light and caught the nation's attention.
To avoid reinforcing that line, protesters in Missoula overwhelmingly avoided Trump's rally and focused on a rally and march to cast ballots in the city.
Loretta Cooper, 79, of Seeley Lake drove with friends to support Tester, who she said has "supported our military and firefighters and people of Montana.''
Cooper attended the "Love Trumps Hate" rally at Missoula's Playfair Park along with hundreds of others. The protest started with community members gathering at 2:30 p.m. and ended at 6 p.m. when protesters marched to the polls. While a bongo drum circle played in the background and volunteers registered people to vote, Cooper explained why she made the journey.
"I don't think (Trump) is a good leader," she said. "I don't think he's honest and I think he's probably put the United States in a very difficult position."
Jess Robbins brought her 7-year-old son, Gus, and his friend to the rally, with signs made by the kids. Robbins said the event, in its separation from the Trump rally, represented the pivot needed in politics.
"We tend to vilify Trump in our house but I think lately it's been about trying to come together as a community," she said. "We just thought this sounded way more positive and in line with the values we want to promote with our kids."
Joan Wall of Missoula attended the same rally with a sign that read "This unpaid protester says Trump WILL LIE!!! about this truth."
"It's my civic duty to protest," she said. "I'm tired of the myriad lies I've read about in the Washington Post and the New York Times. I feel that as a concerned citizen I must be here.''
Erin Erickson, the founder and director of Missoula Rises, helped organize the rally. Trump, she said, "has a history of engaging in hateful and divisive rhetoric and we felt that it was necessary to respond to that through a community-positive event so that the nation can see what Missoula is really like."
Erickson said the secondary reason for organizing the rally was to educate voters and improve turnout, with buses shuttling attendees to the polls so people could register or cast their ballot.
Missoula Mayor John Engen also urged attendees to vote. "This is democracy in action," Engen said. "This is grassroots, people coming together and acknowledging the power of the ballot box and recognizing that if we don't vote, we don't change."
As the sun started falling, the crowd marched from Playfair Park down Bancroft Street and into the county fairgrounds, where a few protesters dropped their ballots into a ballot box outside the elections building.
Some, however, did take their protests to the airport. Brihannala Morgan and Bethan Cotton were among a group of about seven protesters who lined up on Highway 10.
"We wanted to make sure that even though there's a big protest across town that people who are actually showing up to the rally also saw that there's a strong voice against Trump and his policies," Morgan said.
You have free articles remaining.
Morgan said she disagrees with Trump on numerous policy issues.
Cotton said the police and traffic control personnel were extremely friendly, but they also got "the finger" from a few people headed to the Trump rally. Some told the protesters to "get a job," she said.
"That's funny because we're all fully employed," she said. "Also it's ironic because they're on a bus headed to a rally in the middle of a weekday."
Cotton and Morgan estimated about half the drivers waved and gave them the "thumbs up" sign.
"One shuttle bus driver gave us the thumbs up every time," she said.
The Western Montana chapter of the Democratic Socialists of America got to work early Thursday with "DUMP TRUMP DSA" spelled out on Waterworks Hill on the morning of the president's visit. The lettering was soon taken down.
Meanwhile, a giant peach appeared above the "M'' on Mount Sentinel, which soars over the University of Montana campus. In case anyone missed the meaning, people later spelled "Impeach'' using the "M.''
Another group of protesters climbed Mount Jumbo Thursday morning to place 60-foot-tall red, white and blue letters next to the mountain's "L'' to spell the word "LIAR" in a message large enough to be seen from Missoula International Airport, where Trump spoke.
Maggie Williams and Betty Tschudi had the idea to organize the protest, which grew through an email chain to include about 50 volunteers who signed up for shifts to sit by the letters throughout the day.
"We chose "LIAR" because it felt like the strongest word," Tschudi said. "It's unbelievable how many times he lied and says things about people that aren't true. And we needed something that started with a L."
Many protesters said it was important to them to exercise their First Amendment rights.
"The reason that I'm out here today is that as a writer, I feel that one of my most important duties is to speak truth to power," said Caroline Patterson, one of the protesters. "And as a citizen, I feel that it's really important to exercise my First Amendment rights and one of those rights is to protest."
---
Photos: Protesters gather before Trump visit to Missoula
Protest at Playfair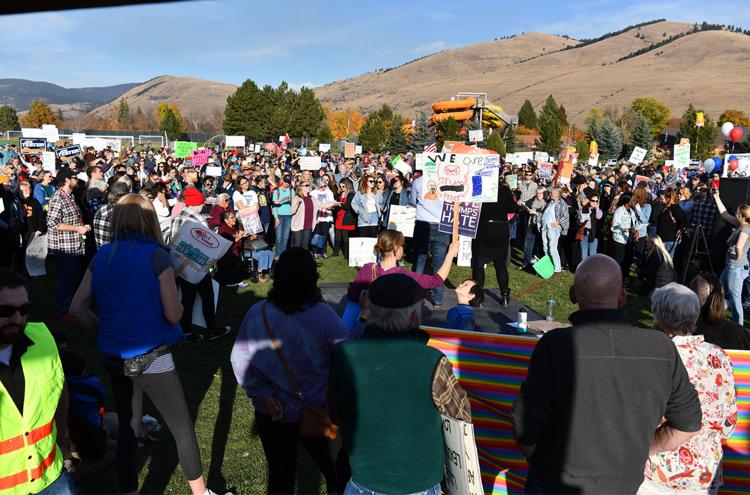 Protesters cheer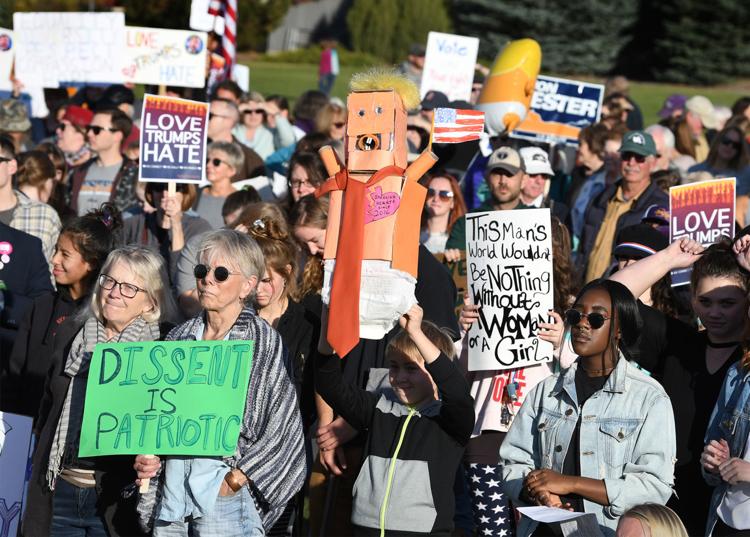 Protesters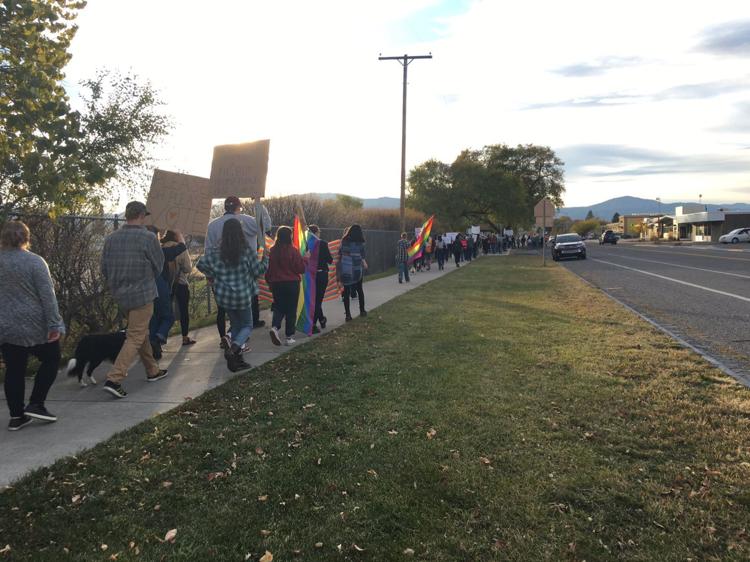 Protest sign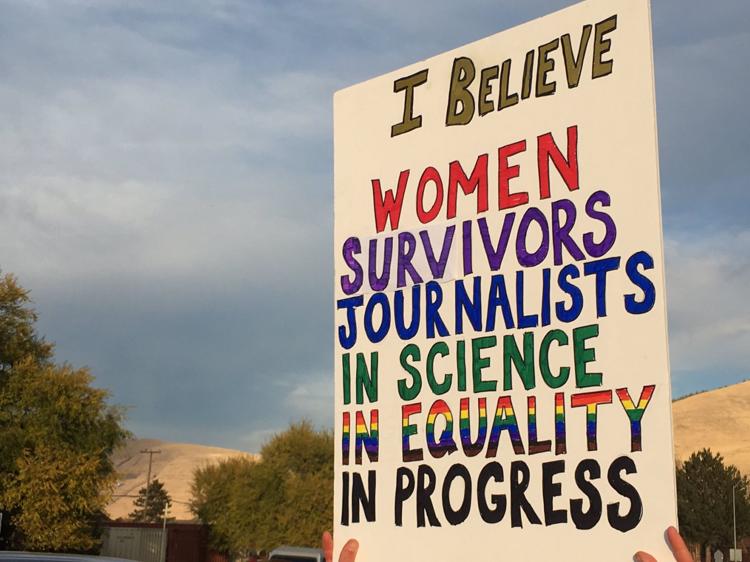 Protesters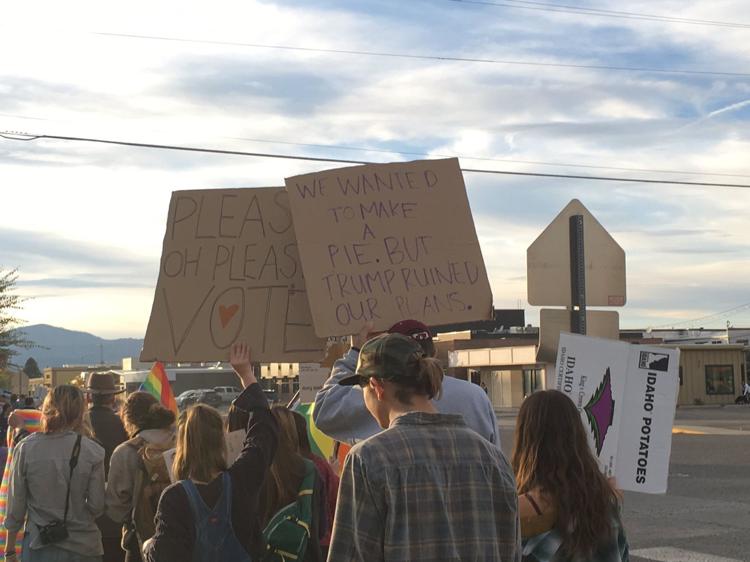 Protesters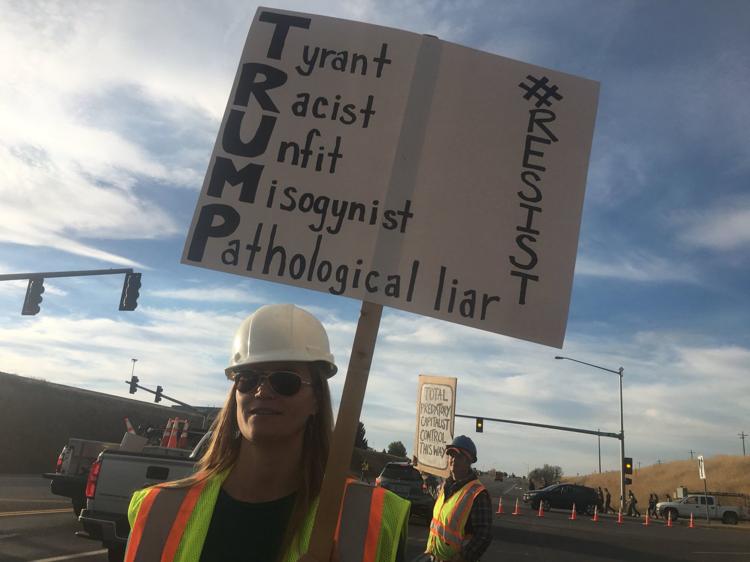 Protester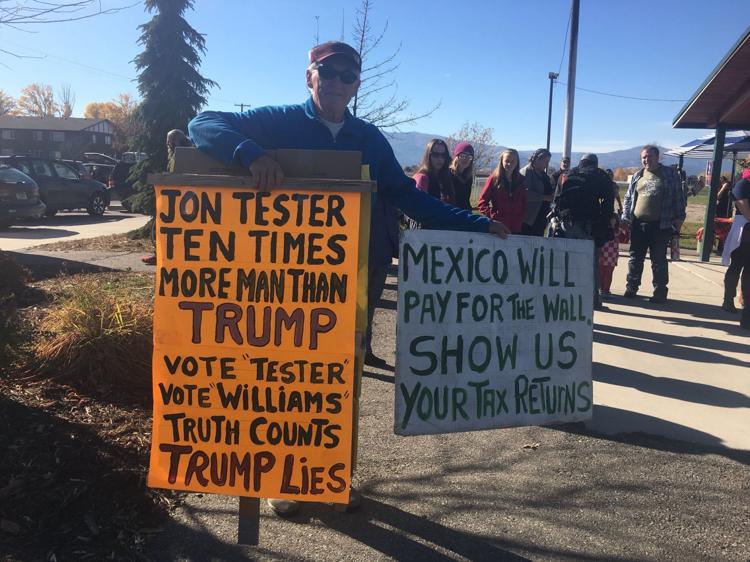 Protester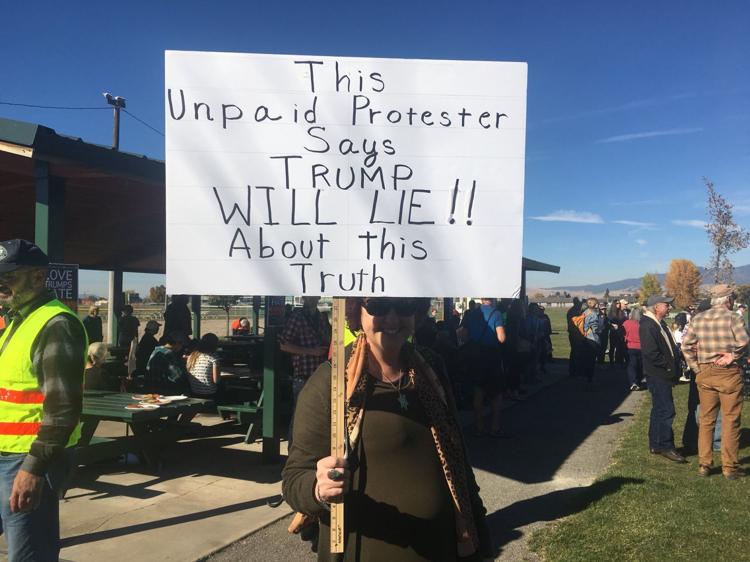 Lou Laakso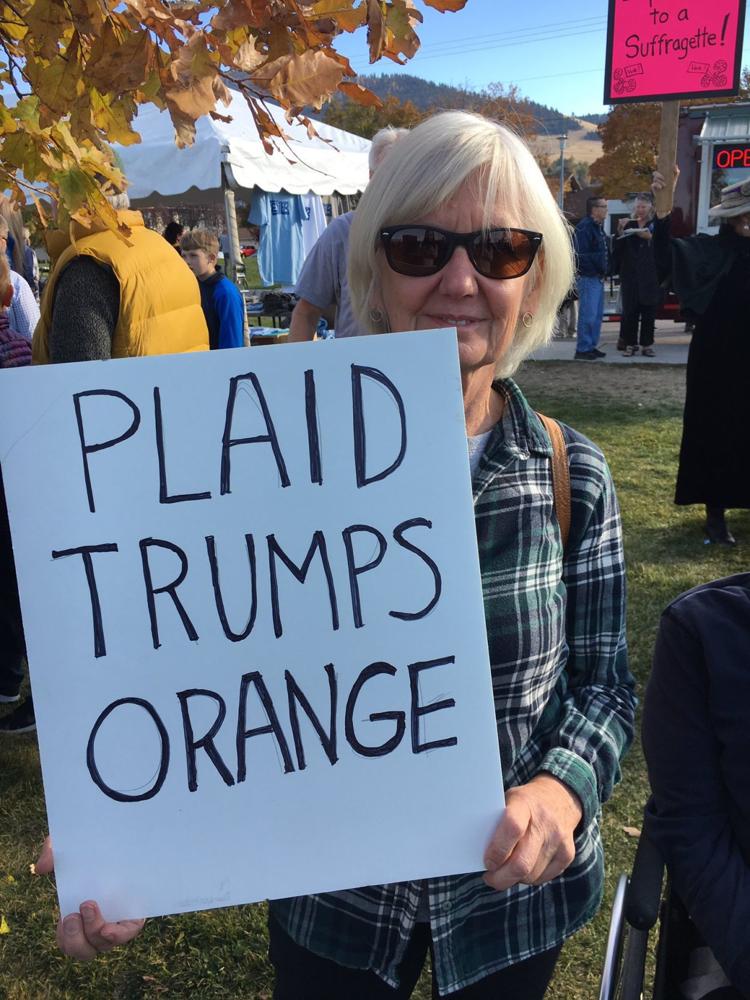 Protester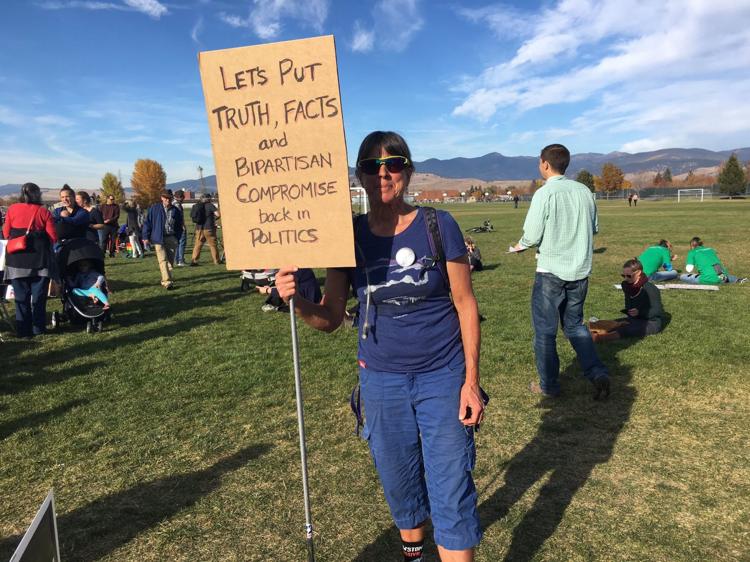 iMpeach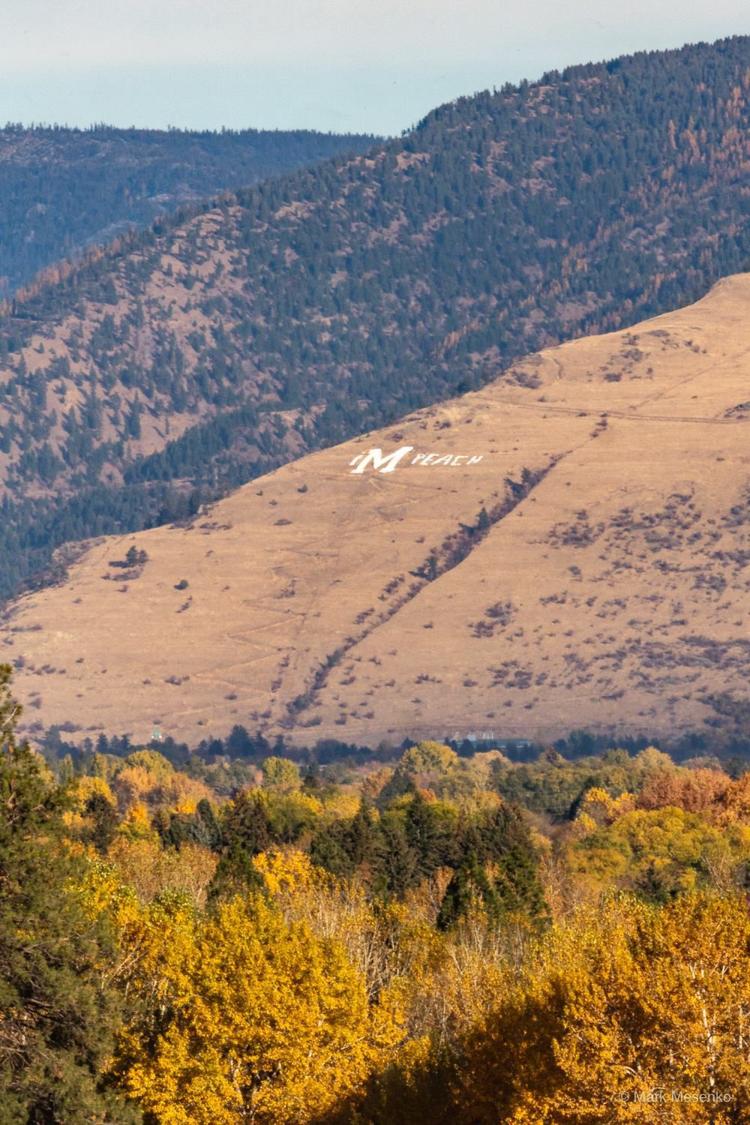 M-peach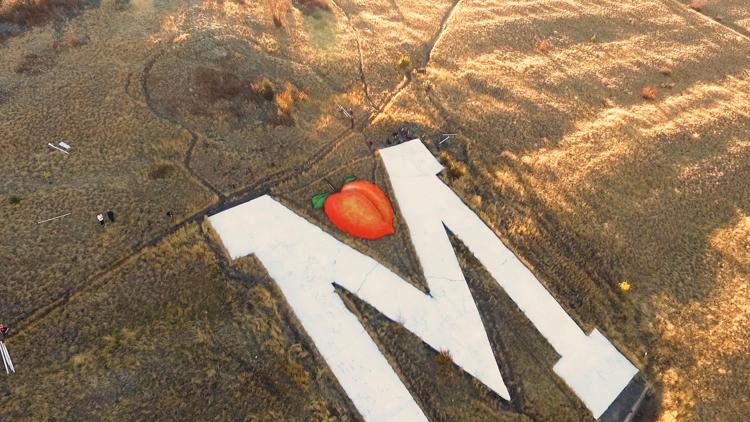 Shed roof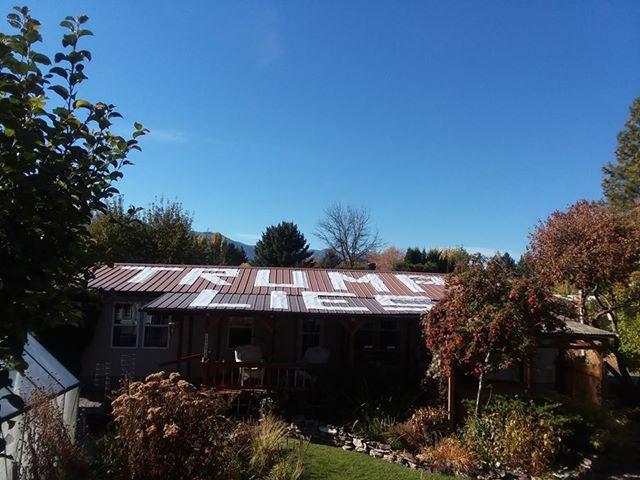 Mount Jumbo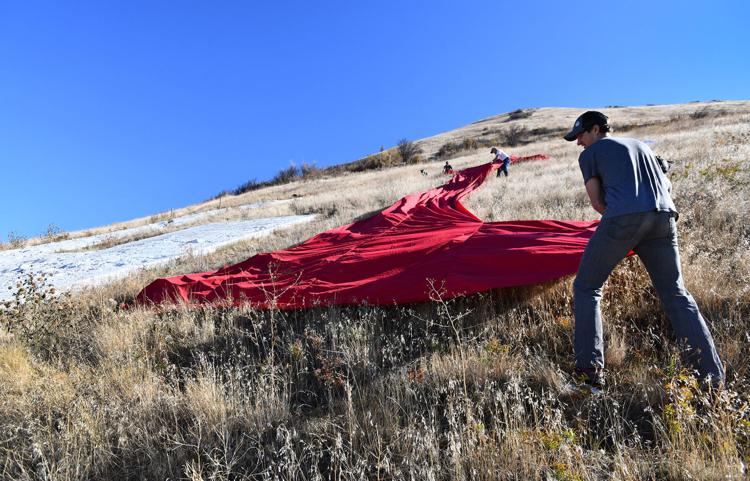 Mount Jumbo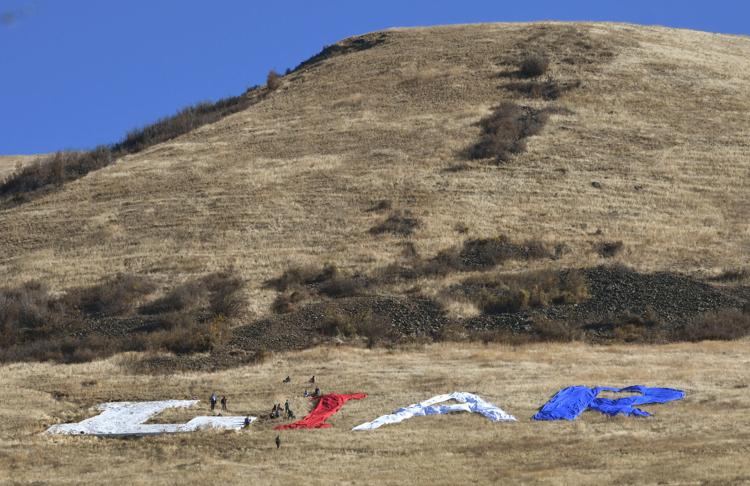 Mount Jumbo message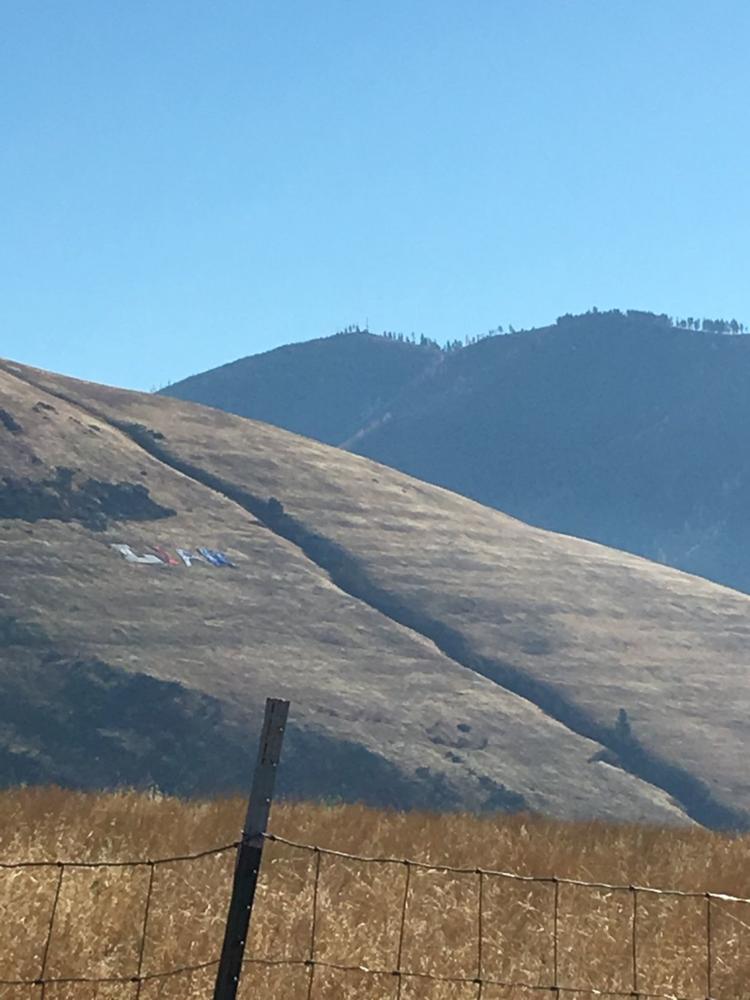 Message for President Trump on Mount Sentinel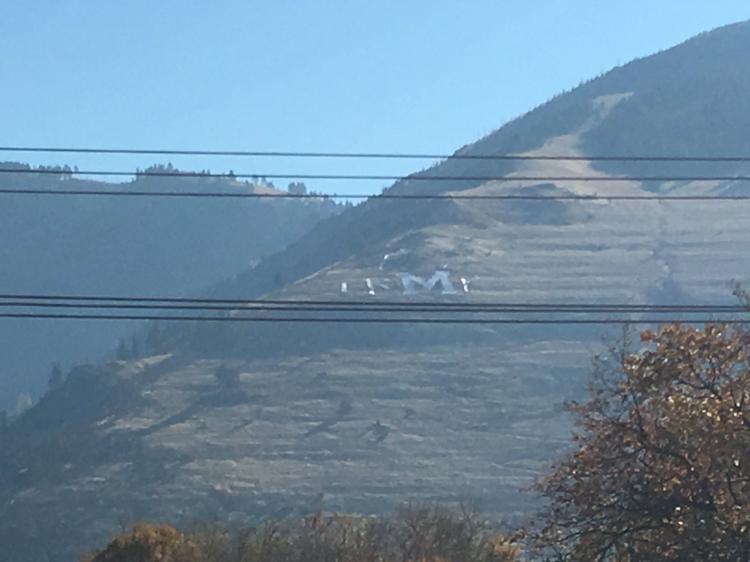 Message for Trump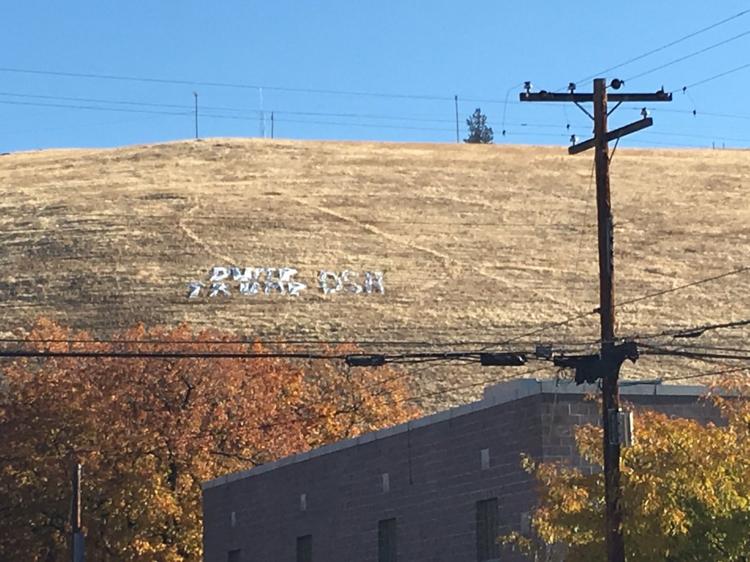 Protesters spell out "LIAR" on Mount Jumbo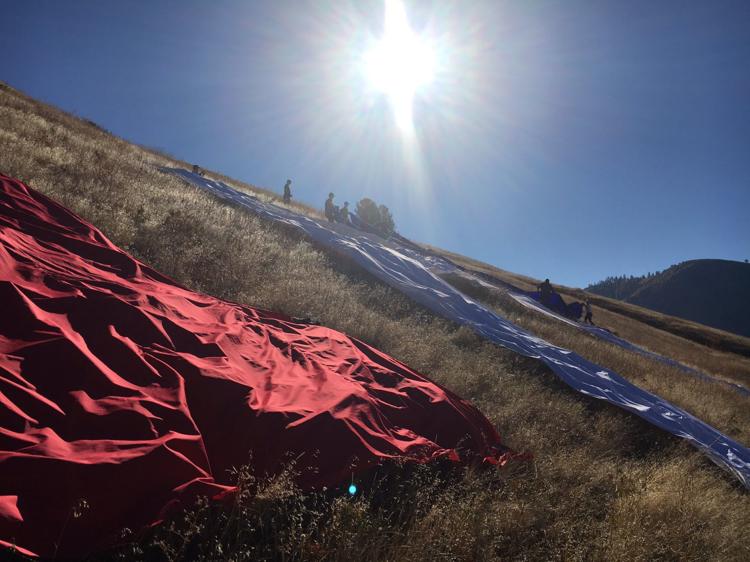 Protester sign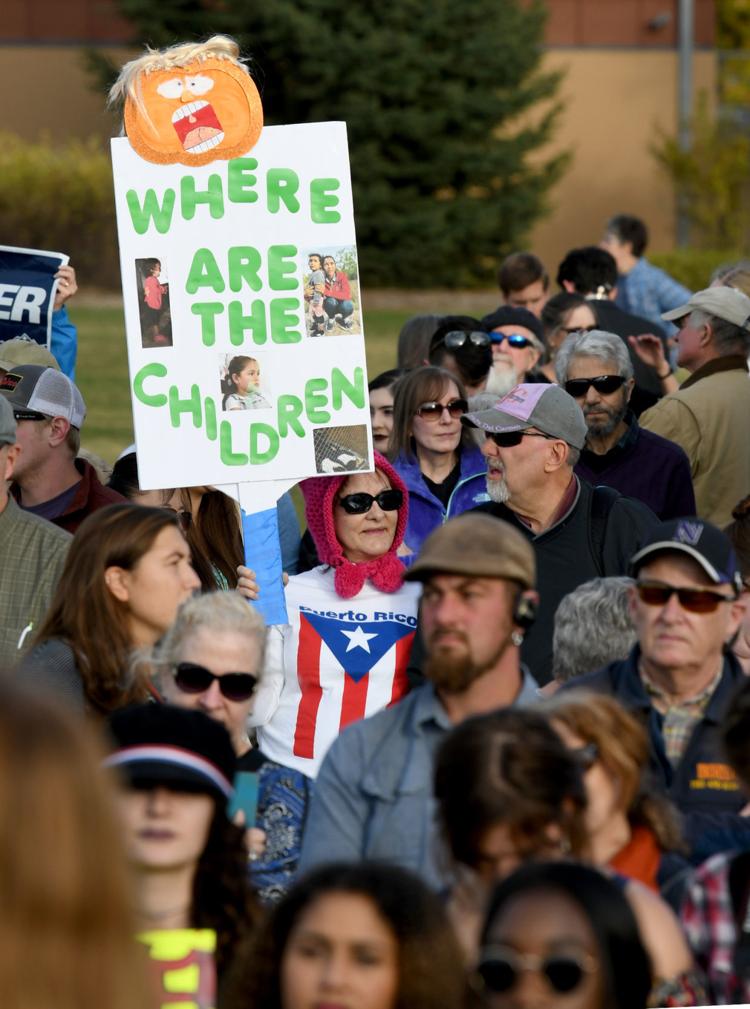 Protesters in flannel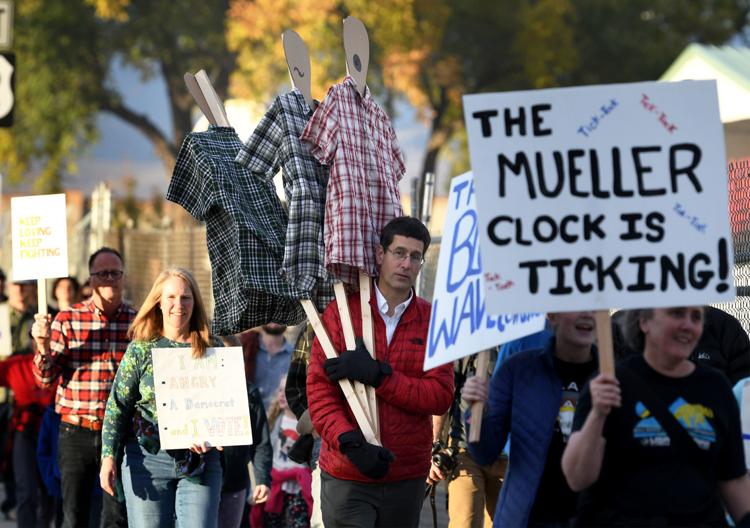 Trump balloon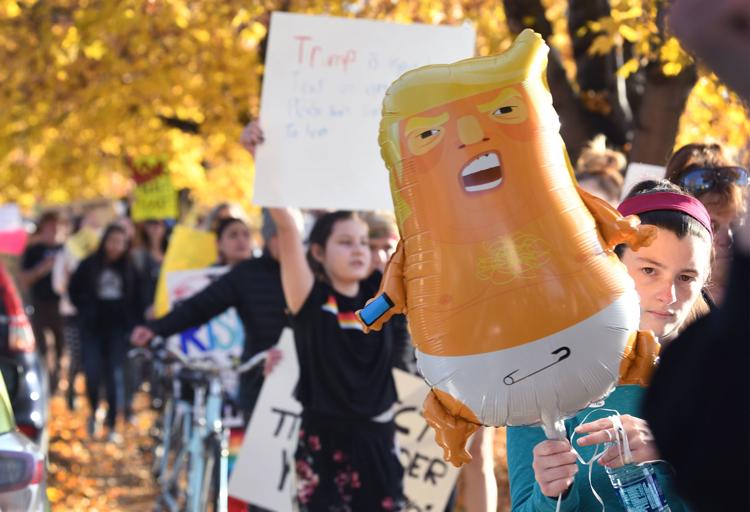 Protest 2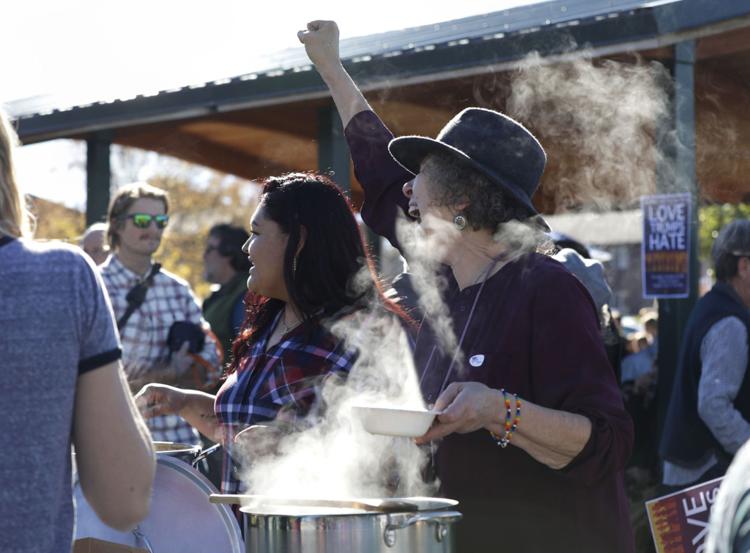 Protest signs
Missoula Rises protest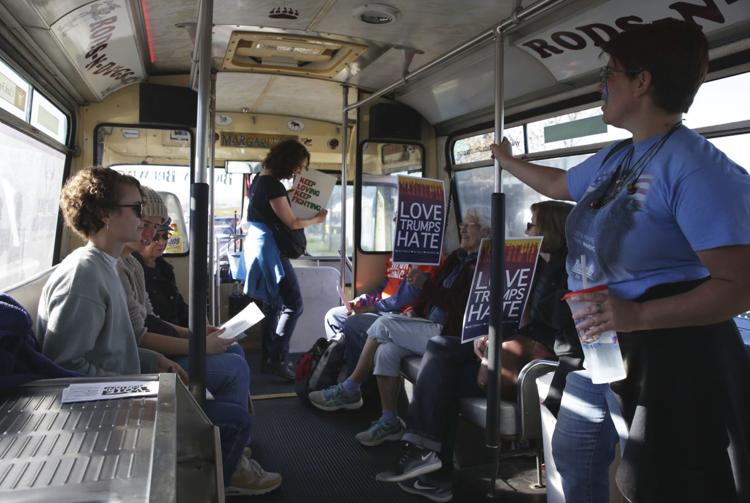 Protest organizers set up tables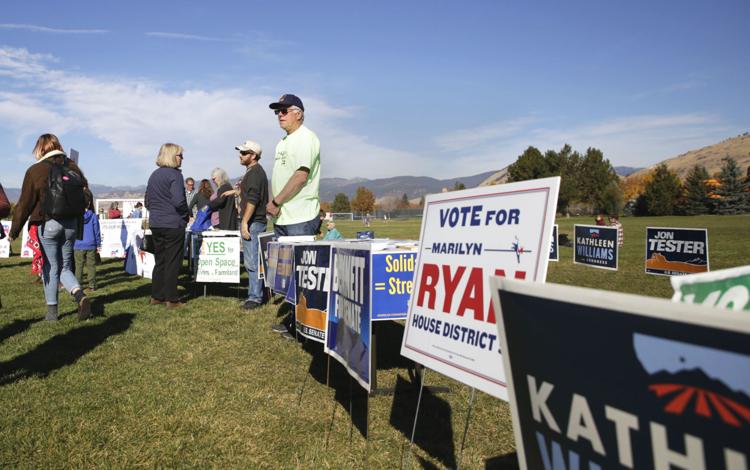 Trump balloons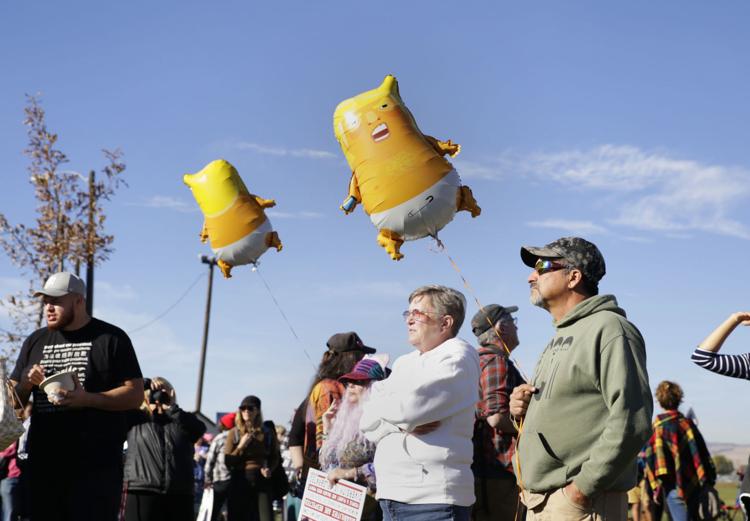 Making signs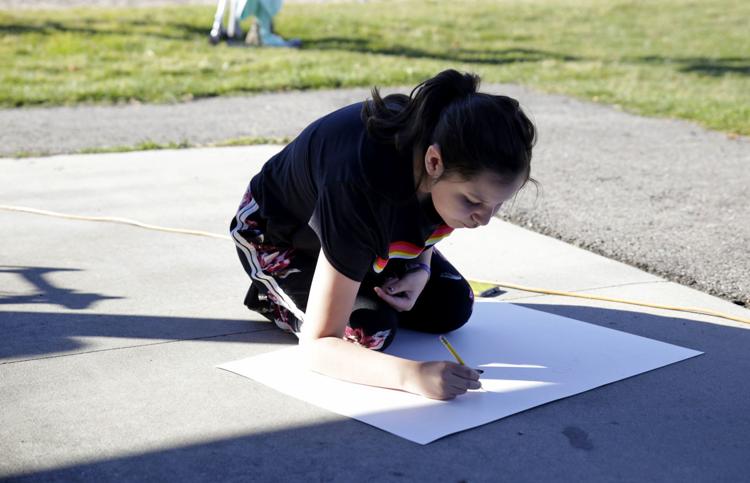 Montana Immigrant Justice Alliance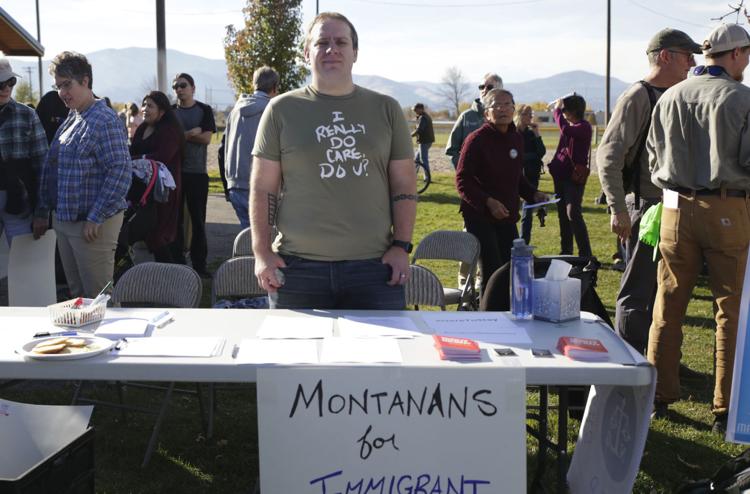 Protest sign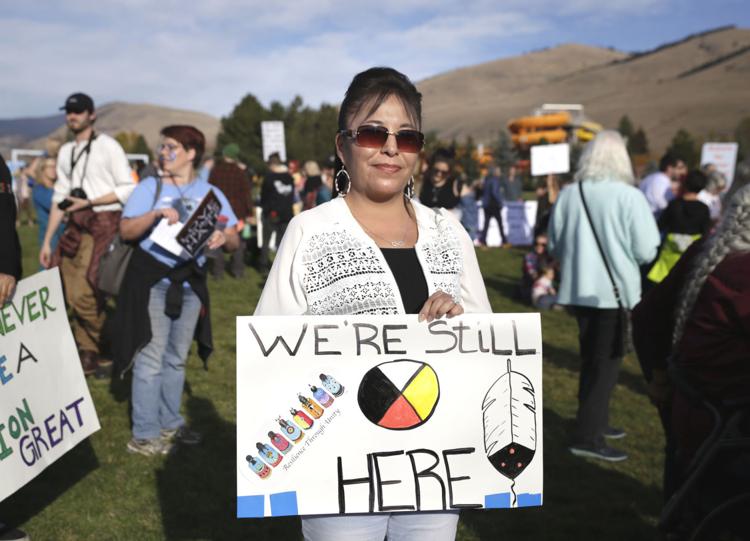 First protest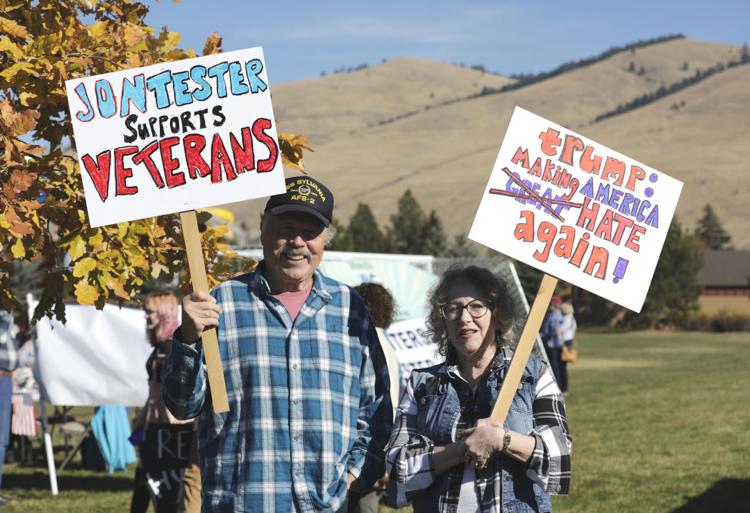 Yoga class at Trump protest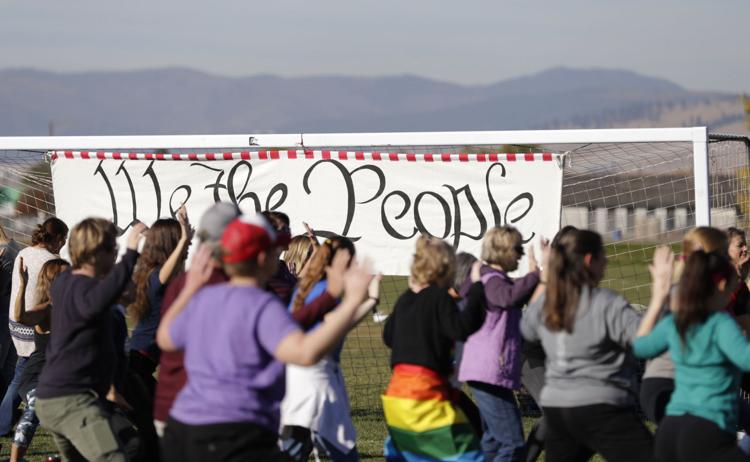 Protest flash mob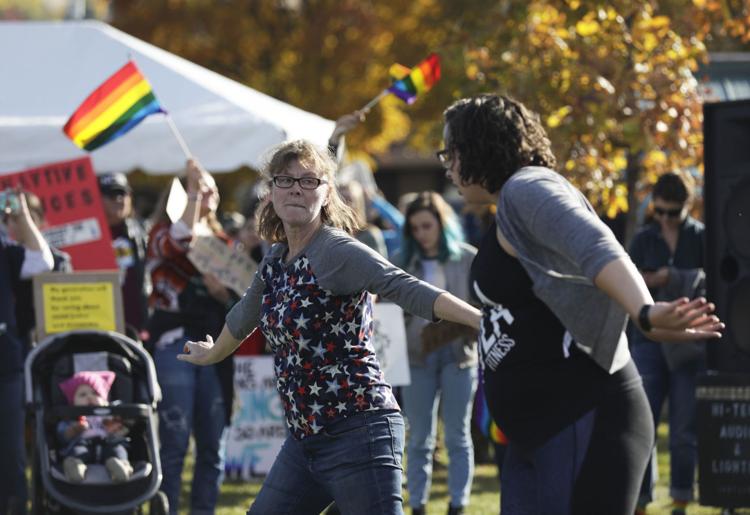 Trump caricature