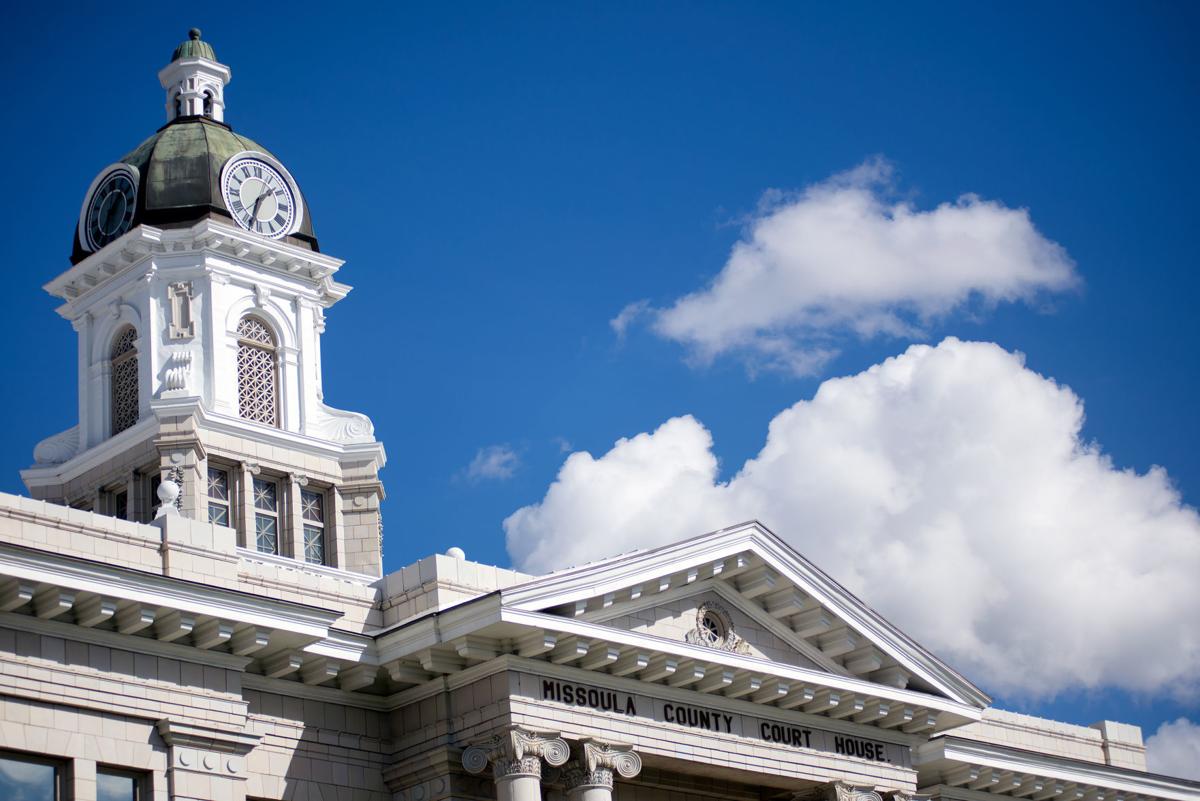 A Missoula County District Judge said Friday she plans to dismiss a sexual intercourse without consent case filed in July 2018 against a former member of the University of Montana's Kappa Sigma chapter following a motion from the prosecution.
The judge has yet to decide, however, whether she will allow prosecutors to file new charges in the future. 
Missoula County prosecutors had alleged that on the night of Dec. 13, 2017, Patrick Macbean Owen raped a UM student the Missoulian is identifying as "Jane Doe" at his home. The case was set to go to trial Nov. 4.
Friday, however, Deputy County Attorney Lacey Lincoln moved to dismiss the case; Owen had been charged with one count of sexual intercourse without consent and could have faced four to 100 years in prison.
"We do believe that we have evidence that does not allow us to proceed at this time," Lincoln told District Court Judge Leslie Halligan.
Owen was charged in July 2018, and he and Doe's electronic communications have drawn intense scrutiny in the 16 months since. At least as of last semester, he was no longer a student at UM; the Missoulian earlier reported the fraternity had removed his membership following an inquiry from a sorority leader, citing a campus report.
Friday, Owen was not present in court, and he participated via telephone in at least one earlier hearing.
You have free articles remaining.
The charging documents alleged that "as Doe and the Defendant had mutual friends, the Defendant became aware that Doe told her friends about the assault. Doe later messaged the Defendant, saying that she didn't understand why he had sexually assaulted her, and the Defendant responded 'I don't understand why I did it either. Just made a very bad mistake that I regret.'"
In August 2018, Owen's defense attorneys, Paul Ryan and Nate Holloway of Paul Ryan and Associates, PLLC, moved to subpoena her cell phones, tablet and laptop computer, arguing they may have contained "exculpatory evidence."
Doe, represented by Megan M. Melvin of Cotner Law, PLC, fought their release, arguing that it would have placed an "undue burden" on her client and violated her privacy, but Judge Halligan upheld the subpoena. This past week, Doe's text messages prompted Ryan to file yet another subpoena — this time, for the identity and contact information of a different individual Doe had accused via text of sexually assaulting her, and which he had denied.
Ryan argued that, while Montana law generally prohibits an alleged rape victim's past sexual activity from being admitted as evidence, this statute "does not prohibit Defendant from obtaining the contact information from an individual alleging that a past allegation made against him was false." On Thursday, Halligan granted that motion as well.
Friday, Lincoln moved to drop charges, writing that "due to facts contained in documents obtained on October 31st, 2019, the admissible evidence is insufficient to sustain the charge."
Judge Halligan stated she would dismiss the case, but still needed to determine whether it would be with or without prejudice. Lincoln said she would like it to be without prejudice, allowing the county to file new charges at some point in the future, but Ryan seeks a dismissal with prejudice to close the matter entirely.
A final order is expected Tuesday, Nov. 5.
After the hearing, Ryan, who represented Owen, said he was thankful to the Missoula Police Department and the Missoula County Attorney's Office for their investigation.
"Patrick has maintained his innocence from the beginning," he said. "He is thankful for the final outcome."