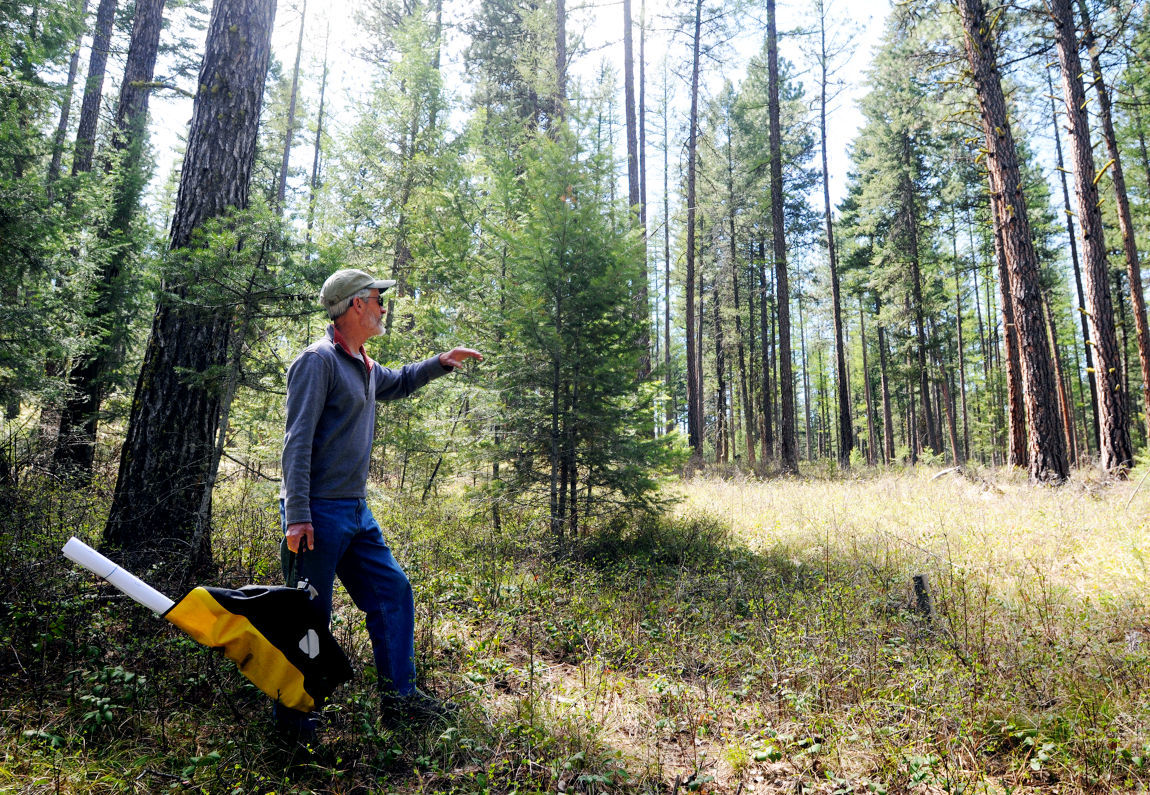 In the phrase "unsuitable for timber production," what's the important word?
"Unsuitable?" Or "production?"
Everyone agrees the "timber" grows in the Rattlesnake National Recreation Area on Missoula's northern edge. The Missoula Ranger District has proposed an extensive project to improve forest health across about 4,000 acres of the Rattlesnake and Marshall creek drainages. Early versions of the plan had widespread support, until scrutiny focused on a 225-acre commercial logging option along the most popular trail in the recreation area.
The forest plan for the Rattlesnake NRA states "the Management Area is classified as unsuitable for timber production." It also states "timber removal will be limited to that needed to maintain or improve recreation values." Does that mean the U.S. Forest Service can use heavy equipment to haul 70 to 80 truckloads of logs between 8 and 17 inches in diameter to improve fire safety and forest health along Rattlesnake Creek?
Even former U.S. Forest Service officials who used to manage the area don't agree on what those words mean. Community response to the Marshall Woods project appears split 50-50, largely on the necessity of the logging between the Rattlesnake trailhead and the Poe Meadows homestead three miles up the drainage. The debate has become vigorous enough, District Ranger Jennifer Hensiek extended the public comment period from its planned deadline of April 6 to April 30.
"That 'unsuitable' language is the same as we have for Pattee Canyon," said Dave Stack, who served as Missoula district ranger just after the Rattlesnake National Recreation Area won congressional approval and was then codified in the Lolo National Forest management plan. "It means the national forest doesn't count any timber volume taken from an unsuitable area toward their allowable harvest cut."
That would appear to be backed up by the Lolo Forest Plan, which has a section describing "timber harvest for purposes other than timber production." That page says it's OK to log for "improving wildlife or fish habitat, thinning to reduce fire risk, or restoring meadow or savanna ecosystems."
That's a misreading of the words, according to Andy Kulla, who was Lolo National Forest recreation manager for 20 years before retiring in 2011.
"If 'unsuitable for timber production' is somehow reinterpreted to mean you can produce timber, cut it down, put it on a truck, take it out and sell it, there's some major confusing language there," Kulla said. "That's a significant reinterpretation, in conflict with the 20-year tenure I had with the NRA and the 35-year history of the NRA."
Kulla said as someone who cares about forest health, he generally agrees with the idea that the Rattlesnake woods need some assistance. The area hasn't had a forest fire for generations, and lots of scientific and archaeological study indicates it should get small-scale burns every five to 10 years. The result is lots of small evergreen trees taking over what used to be grassy meadows, and old-growth ponderosa pine and larch stands choked with underbrush that provides poor forage for wildlife.
The Marshall Woods project has four alternatives. Alternative B includes the logging component, which is expected to offset the $2.6 million total cost with about $160,000 worth of timber, according to Lolo Forest planner Chris Partyka. Options C and D have varying levels of prescribed burning and thinning for fire safety, wildlife habitat, trails maintenance and repair of former private industrial forest lands now inside the NRA. Alternative A is no action at all.
Partyka acknowledged that the Lolo Forest was "reinterpreting" instead of rewriting its existing management standards for the Rattlesnake NRA. But he added the proposals were similar to work done in Pattee Canyon, Blue Mountain and even the edge of the Rattlesnake itself – all places that are classified as "unsuitable for timber production."
"(Rattlesnake management) standard 15 says timber removal will be limited to maintain or improve recreation values," Partyka said. "Could you do timber removal in a national recreation area? If it's designed or intended to improve or maintain recreation values, we think yes. That standard is one we've looked at for Marshall Woods."
And the results are there for anyone to see, according to David Atkins, a retired forest ecologist who used to work at the Forest Service Region 1 headquarters in Missoula. In 2007, the Forest Service teamed up with the Sierra Club and Society of American Foresters for a demonstration project to show that careful logging and thinning could be done without ruining the forest quality.
The spot chosen was along the south side of the Sawmill Gulch road on the fringe of the Rattlesnake NRA. Walking the woods last week, Atkin's practiced eye could find the paths where six-wheeled timber forwarders hauled 16-inch diameter logs to landings for removal. He could also point out patches of grass where slash was burned. But anyone less skilled at forestry forensics would have difficulty reading the same traces.
"I see this tree removal that is proposed like the application of vaccines to make a human population more resilient to infectious diseases," Atkins said. "The treatments, while ugly for a short period of time, are desirable in the long-term to improve winter range, improve flamulated owl habitat, improve the esthetics of seeing large old trees into the future. We are willing to put our kids through a little bit of pain to get a shot and then booster shots periodically to make them and our whole society more resilient."
Kulla also remembers that Sawmill Gulch project. He said he thought it violated the Rattlesnake RNA standards at the time, but "looked the other way" in the interest of seeing a promising collaboration of former opponents move forward.
"It was a big pill for me to swallow," Kulla said. "If I'd known that would be used to justify expanded logging and road-building in the main corridor, it would have been even harder. Because this wouldn't be the last time this happens. If logging in the main corridor is something we get used to, the problems there aren't unique to that particular area. They have the same concerns existing in Spring Gulch, farther up the main corridor. I believe over time that road would be incrementally improved to become a modern logging road."
And that would go directly against the justification for creating the Rattlesnake National Recreation Area in the first place, according to someone who was there at the congressional drafting. Wilderness advocate and Missoulian Cass Chinske said the legislative record is clear about what can and can't happen in the Rattlesnake.
"When we wrote that into the committee report, 'unsuitable' meant you don't do it," Chinske said. "Because timber harvest includes road reconstruction and rebuilding and disturbing the soils. Timber harvest goes to the mill. The words mean what they mean: harvest, production, unsuitable.
"If they're talking about thinning, they should say thinning," Chinske added. "Thinning doesn't leave the land. It gets left there or burned there. They need to find a word that describes accurately what they want to communicate."
Chinske said while the same words are used in the congressional record and the Lolo Forest Plan, the meanings are different. And if the Forest Service doesn't follow the congressional interpretation, Chinske warned plenty of people are ready to take the agency to court over the fate of the Rattlesnake.
District Ranger Hensiek will review the public comments Marshall Woods receives after the April 30 deadline, and probably issue a draft decision later this summer. It will then go through the Forest Service objection process, which is only open to people who have commented on the pre-decision proposals. Hensiek may select any of the four options, or propose a melding of two or more.
The choice won't be easy. Former District Ranger Stack said forest treatment in the Rattlesnake was a troubling issue when he was at the desk three decades ago.
"The Rattlesnake has always been a challenge for management," Stack said. "When I arrived in 1985, the parking area, unloading area and trail bridge were all challenges to get public support for. And even when the Forest Service and Missoula County went together to replace the bridge at Sawmill Gulch, there was a lot of public grinding over closing that for three months.
"I'd considered commercial logging up there, but we didn't take it too far. Considering the amount of effort it would take and the other options available, it was too much effort for what it was worth."