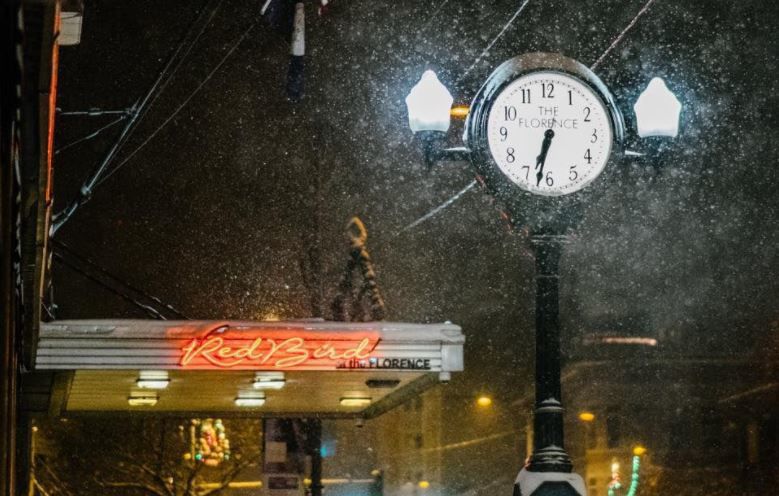 After 17 years, the owners of the popular Red Bird restaurant in downtown Missoula are under contract to sell the business to new owners.
Jim and Laura Tracy bought the upscale wine bar and fine-dining restaurant in 2002, and they've decided they're ready for a change. They're in the midst of plans to start a new, more casual soup-focused restaurant called the Soup Farm at 901 North Orange Street near the I-90 interchange.
"It does look like mid-May the doors will close here (at the Red Bird)," Laura Tracy said. "And we're hoping to open Soup Farm this summer. Everything's falling into place."
Tracy said it sounds like the new owners of the Red Bird don't have plans to keep the Red Bird the same but will have something exciting to announce.
"The people taking over have had a restaurant in Montana for years," she said. "The Missoula community will welcome them."
The Red Bird, known for its live music and creative menu, is located inside the historic Florence Building on Higgins Avenue. Tracy said the beer and wine license for the restaurant is being sold as part of a package deal.
As for their new plans, Tracy said she's excited about the Soup Farm.
"We're doing it with a partner this time," she said. "We're doing something a little more casual. It's something I've always wanted to do. It will be primarily based on soup, with sandwiches and salad. We'll utilize a lot of local ingredients and we'll be canning to make our short summers last throughout the year."
She said there will be 18 spaces for parking, something the Red Bird lacks, and customers will be able to take food on the run or sit at tables inside.
"It will definitely be geared to people on the run," she said. "We'll cater to fly fishermen in the summertime. You'll be able to get lunches to go and contractors can get thermoses full of soup. I'll always have a soup you can put in a coffee cup. You'll be able to get a shrimp bisque in a coffee cup."
She said she and her husband have a lot of fond memories from owning the Red Bird for nearly two decades. Jim Tracy actually started out as a sous chef there in 1996.
"We've been very fortunate in our 17 years to work with some great people," she said. "It's a little bittersweet. We had someone that had worked with us who was starting the process of taking over, but they ended up having to leave unexpectedly. We were starting a new project so we just said, 'Let's keep moving forward'. It's tough letting the place go but it's falling into good hands."
The Florence building was recently bought by a historic preservation expert and engineer named Thomas Taylor of Texas. Tracy said the Red Bird has a long-term lease so the restaurant's lease price remained the same after the sale.
She also said the new building owner, Taylor, has been great to work with.
"I do feel like the new owner is very invested in this building," she said. "He's very interested in turning it back to its original state. It's a huge bonus for Missoula's downtown. He doesn't seem to be raising rents and he's been very respectful to all the tenants."
Tracy said she and her husband are looking forward to having nights off and spending time with their child. They still own the building across the alley from the Red Bird.
"We live in a great community, and we're still going to be a part of it," she said.
Get local news delivered to your inbox!
Subscribe to our Daily Headlines newsletter.