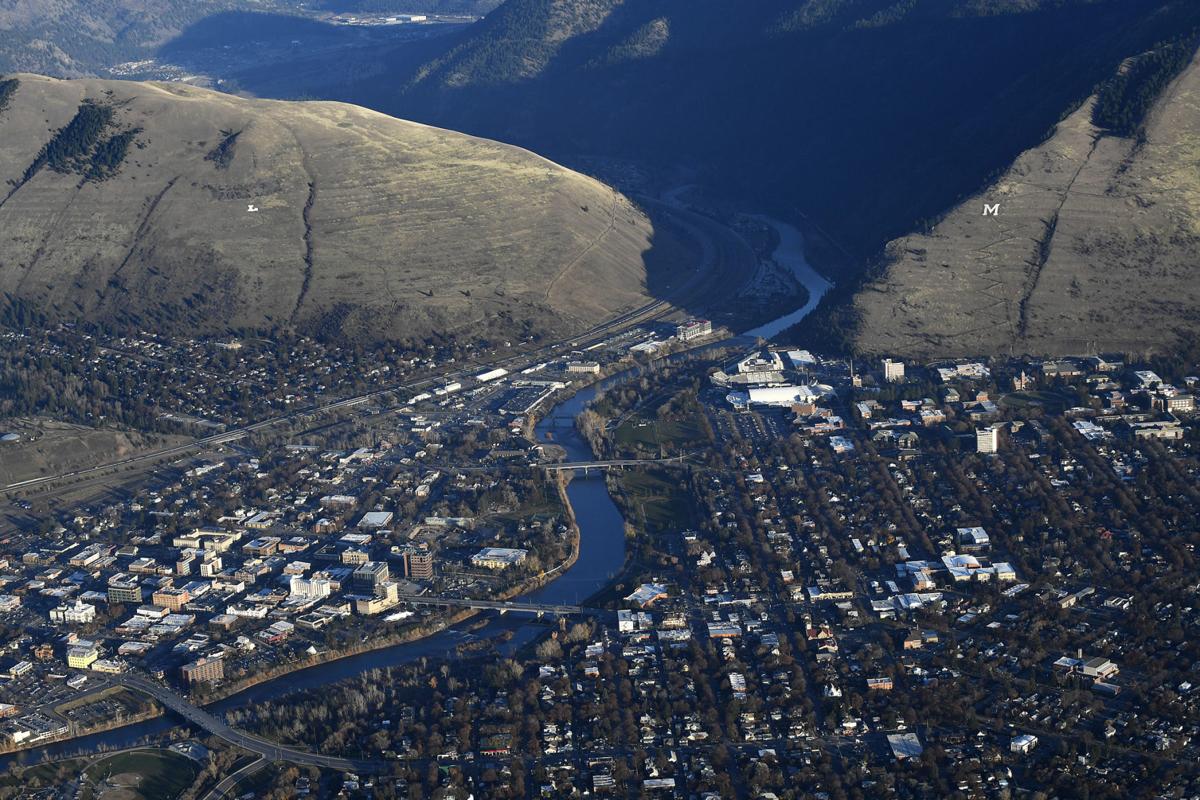 Just about half of all Missoula residents who rent a home are cost-burdened by housing, meaning they spend more than 30% of their take-home pay on the rent check every month. That means they don't have much left for savings, health care, emergencies, college or transportation.
"Missoula County saw a dramatic yearly increase of 17.5 percent in the median household incomes of those who own their homes compared to a 4.5 percent decrease for those who rent," wrote economist Brandon Bridge and writer Scott Hawk of the UM Bureau. "As 41 percent of residents in the county are renters, that means almost half the community is seeing rising incomes while the other half are seeing their incomes drop."
And Missoula's housing market is so out-of-whack that even people working full-time jobs can't afford to live here.
In Missoula, nearly a third of all households are scraping by on less than $25,000 a year, according to the U.S. Department of Labor. According to the Missoula Organization of Realtors, the average rent in Missoula County is $792 a month, which equates to about $9,504 a year. A person making minimum wage in Montana at $8.50 an hour would gross about $17,680 a year, which means affording a place to live in Missoula at that wage would be nearly impossible.
Casey Dunning is the executive director of the nonprofit Missoula Interfaith Collaborative, which runs a shelter for homeless families and organizes various philanthropic initiatives aimed at helping low-income Missoulians. Recently, the organization has been focused on coming up with solutions to Missoula's housing affordability problem.
"We did direct, one-on-one meetings with just over 3,000 people in Missoula," he said. "What we understood from that was that people that are very low income and might have some other barriers to being in rentals — like poor credit or they have some type of criminal history or something along those lines to make them not as competitive in market-rate housing — for those folks it's near impossible to get into the rental market."
Renters in Missoula often have to pay the first and last month's rent up front as a deposit, along with application fees and all the other financial obligations that come with paying a landlord.
About 9.2% of all households in Missoula make less than $10,000 per year or less.
"Some of these other expenditures trying to get into housing, like application fees and paying first month's rent deposit, with those types of things it's really an insurmountable hurdle for folks," Dunning said. "At the very lower end of the spectrum, people that are very low income, the way it's pressuring people is it's literally creating homelessness. There's a very high level of intensity for those folks."
While finding a place to rent is difficult, making enough money to purchase a home is downright impossible for that third of Missoulians on the lowest end of the income scale. The Missoula Organization of Realtors estimates that a household would need an income of at least $96,000 to purchase a median-priced home in Missoula at $290,000.
The estimated median income in Missoula County in 2017 was $54,311. Dunning said even households that make that much money are struggling with housing costs.
"That's the other really pressing thing that's starting to get people's attention is just that median-income folks, average people just trying to make a living in Missoula, are highly pressured by the cost of housing," he said. "So what that does is it makes it so they're having to make decisions to move out, so we're losing good people, or they're having to move down to the Bitterroot or other places."
For people he's talked to, even if they can afford a house, one setback like an expensive medical issue can force them into homelessness unless they can rely on family for financial help.
Scott Hawk and Brandon Bridge at the Bureau of Business and Economic Research wrote in a recent report that the number of Missoula residents living below the federal poverty level has hovered around 15% for the last several years. Compounding the problem of housing affordability is the number of wealthy people who live here.
"The issue has heightened as a growing number of people have moved to Montana who have the means to live wherever they choose," they wrote. "These are people who have income from non-wage sources (e.g., capitalists and retirees)."
Montana has historically had a larger share of this demographic, they added. Twenty-three percent of the state's personal income comes from dividends, interest and rent.
The City of Missoula is in the process of considering a broad range of policy change recommendations made by its Office of Housing and Community Development. The recommendations include everything from reducing regulations on Accessory Dwelling Units to allowing higher density in single-family neighborhoods.
Dunning said he sees the city's policy suggestions as a "positive step" forward, but he also wants to see "follow through" to make sure the city tracks whether any changes actually make a difference or if more needs to be done.
"At the end of day, businesses and corporations have a role in the community, but if the only entities at the table are businesses and corporations then they are the primary influencers of policy," he said. "So you have to have citizen-based groups acting on behalf of actual renters participating to directly be able to shape (policies)."
Dunning said he hopes that the city will seriously consider all options, because even working people are getting forced out of the market.
"We run a shelter for families, and the people in that shelter have been working the whole time and they're not able to get into housing," he said. "Even if they get in, they're both working minimum-wage jobs full time and they need subsidy if they can get it. They can't afford market-rate rentals. What that does for them is leave them literally homeless for months and months and months."