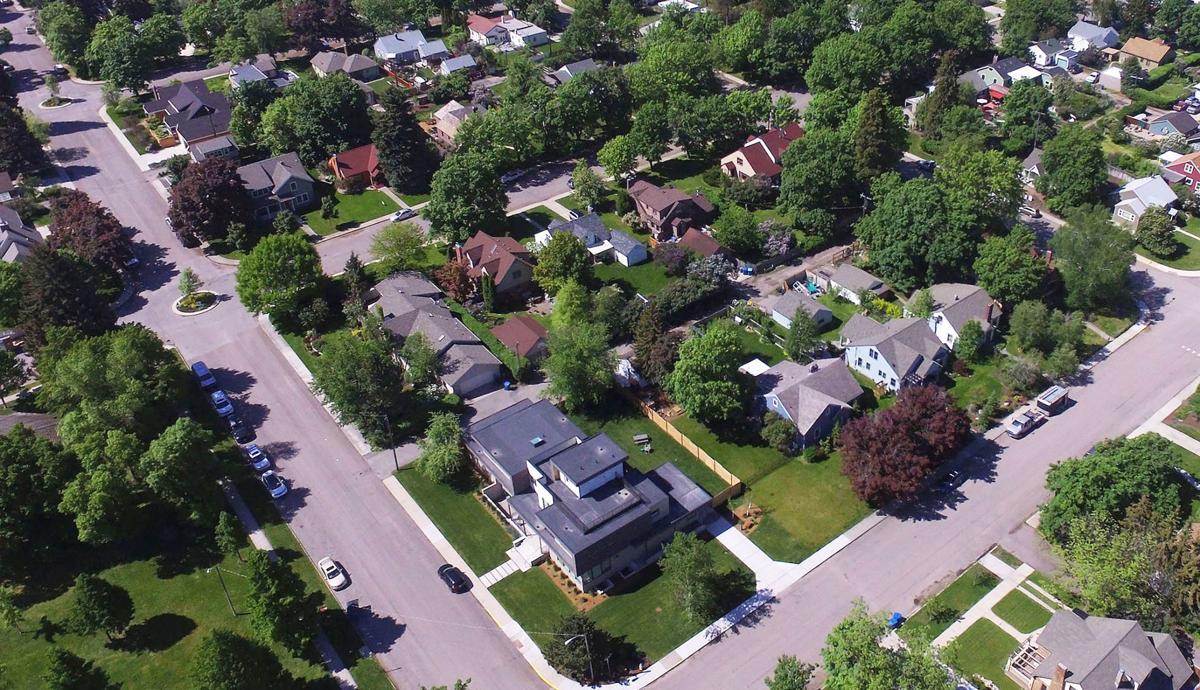 A new study says the disparity in Missoula between the top 1 percent and the bottom 99 percent of earners makes this the 33rd most unequal metro area in the United States.
The recent study by the Economic Policy Institute, a liberal think tank, found the top 1 percent in Missoula earned an average of roughly $1.36 million in 2015, while the bottom 99 percent earned an average of $44,234, as reported to the Internal Revenue Service.
Places with high concentrations of wealthy individuals topped Missoula on the list, including Hailey, Idaho, at No. 9, Key West, Florida, at No. 3 and Jackson, Wyoming, at No. 1.
Missoula was higher on the list than Boulder, Colorado, at No. 44 and Bozeman, Montana, at No. 69.
The study's authors, economists Estelle Sommeiller and Mark Price, found that Missoula is one of just 45 metro areas that's more unequal than the nation as a whole.
"Rising inequality is not just a story of those on Wall Street, in Hollywood, or in the Silicon Valley reaping outsized rewards," they wrote. "Measured by the ratio of top 1 percent to bottom 99 percent income in 2015, eight states plus the District of Columbia, 45 metropolitan areas, and 139 counties had gaps wider than the national gap.
"In fact, unequal income growth since the 1970s has pushed the top 1 percent's share of all income above 23.9 percent (the 1928 national peak share) in five states, 30 metro areas, and 78 counties."
Montana as a whole is the 27th most unequal state, with the top 1 percent pulling in an average of $855,976 in 2015 compared to the average $45,197 earned by the other 99 percent.
Bryce Ward, an economist and private consultant in Missoula, said he was surprised that Missoula ranked so high on the list.
He said Missoula's top 1 percent average income ranks with big cities like Denver, Minneapolis, Charlotte and San Diego, but the average earnings for the remaining 99 percent are more typical of other small cities.
"I took a quick look at data for Missoula and Billings, and Missoula has a lot more capital gains income (and more interest and dividend income) than Billings," Ward said. "Billings' high income households report more wage and salary and business income.
"One story could be that Missoula's amenities attract people with money who can live anywhere. The fact that Jackson Hole is the most unequal place with the highest average for the 1 percent is consistent with this."
Earlier this year, Ward completed a report that showed that in Montana, 23 percent of personal income comes from dividends, interest and rent, which is the third-highest among all states and higher than the national average of 19 percent. Missoula, Gallatin and Flathead counties join 27 other Montana counties in ranking in the top 10 percent among all U.S. counties in the share of personal income from those sources.
Patrick Barkey, an economist and the director of the University of Montana's Bureau of Business and Economic Research, didn't have a lot of time to study the data but said it didn't appear that Missoula is home to large numbers of wealthy earners.
"My first impression is that it is really an artifact of the low wages for the low 99 percent rather than the outrageous top-end income," he said.
Barkey said one possibility that is supported by the data is that businesses aren't making a ton of money here for their owners, and subsequently don't pay very well.
Chris Bradley, a senior economist with the Montana Department of Labor and Industry, said his data suggest that Montana's low wage earners earn slightly more than in most other states.
"In terms of change over the last five years, wages grew by the highest amount among high wage earners, but percentage growth was fastest among lower wage earners," he said. "In fact, over time, the share of all wages that went to Montana's middle wage earners increased slightly in the last five years, while it decreased slightly for the highest wage earners."
The estimated median income for all households in Missoula County in 2016 was $46,550, which is below the national average of $57,617. While Missoula homeowners have a median income of $64,612, renters have less than half that, with a median income of $31,146.
Housing affordability remains a critical issue in Missoula, as wages have not kept up with rising housing costs. The median sales price of homes in Missoula has risen by roughly 30 percent since 2010 to a record of $268,250 in 2017.
Sommeiller and Price found that unionization and collective bargaining levels are at historic lows not seen since before 1928 and that the federal minimum wage purchases fewer goods and services than it did in 1968. Also, CEO pay has gone from 20 times greater than the typical workers' pay in 1965 to 271 times greater in 2016.
"Policy choices and cultural forces have combined to put downward pressure on the wages and incomes of most Americans even as their productivity has risen," the study concluded. "As a result, CEOs and executives at the commanding heights of the private economy have appropriated a rising share of the nation's expanding economic pie, setting new norms and expectations for high-level compensation that are being emulated among nonprofit hospital executives, college presidents, surgeons, and lawyers.
"The gains of those at the top have come at the expense of the vast majority of working families."