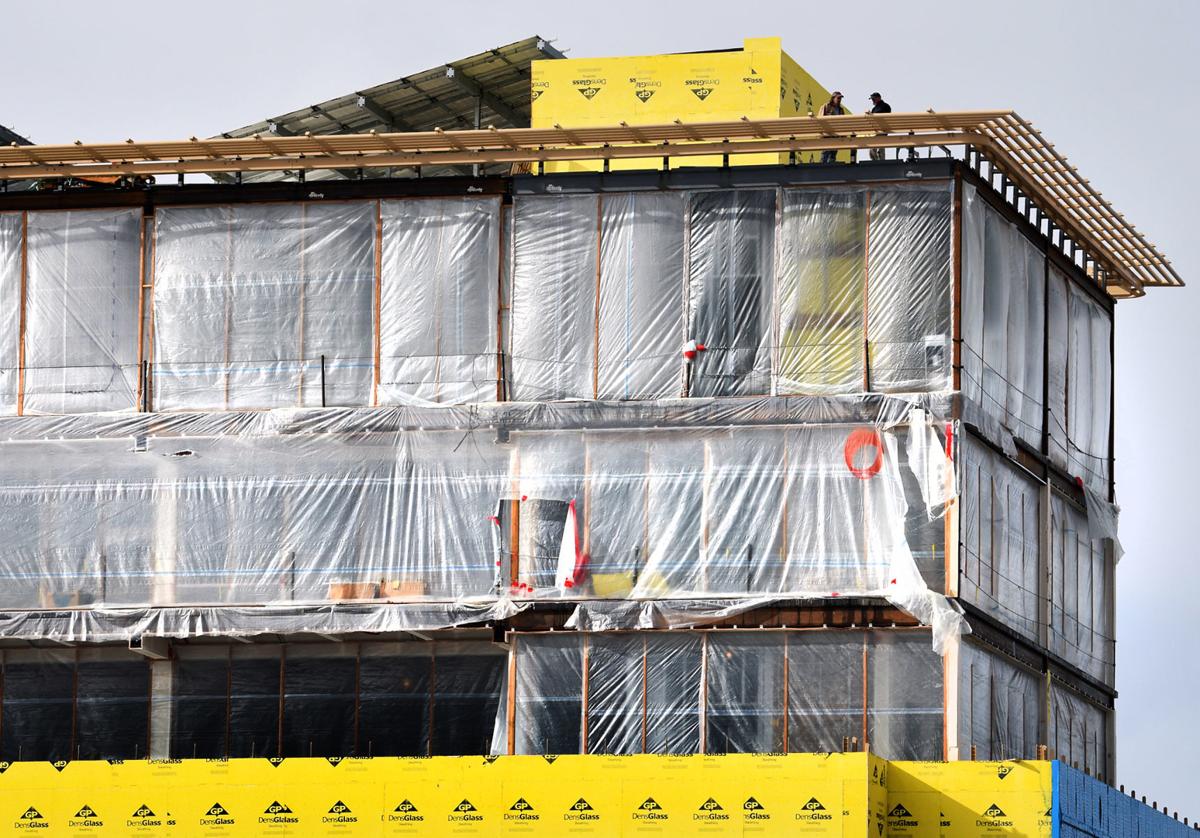 Missoula County added more jobs than any other county in the state over the past year, according to statistics from the Montana Department of Labor and Industry.
A total of 1,720 more jobs exist here now compared to July of last year, for a total of 62,256 jobs. That's more than Yellowstone County's (home to Billings) 1,216 new jobs or Gallatin County's (home to Bozeman) 154 added jobs. Flathead County lost 723 jobs, while Ravalli County gained 814.
Missoula County's non-seasonally adjusted unemployment rate also fell to 2.5% compared to the statewide rate of 2.7%.
"We expected to see good employment numbers released across Montana, and we're not surprised to see Missoula leading the way on total job growth," wrote Grant Kier, the executive director of the Missoula Economic Partnership, in an email to the Missoulian. "We have great leadership in our businesses, abundant talent, and strong relationships between the public and private sectors."
Kier said the MEP focuses on five target industries for growth and doesn't track jobs in agriculture.
"However, we're seeing accelerated growth among nearly all industries where we're focused, including high tech, advanced manufacturing, creative and professional services, bioscience and what we call the experiential economy," he said. "Broadly across the county, the fastest-growing industries are health care and social services, growing by 214 jobs; construction (up by 185); retail trade (up by 142); professional, scientific and technical services (up by 112), and manufacturing (up by 98)."
Kier said that based on the companies his organization is working with and talking to, the outlook looks rosy.
"We expect to see this growth continue," he said.
Statewide, the construction industry saw significant job gains from June to July, with 600 new jobs added. That equates to a 2.1% growth rate in that industry in just one month. Total Montana employment saw a growth of 1,371 net new jobs over the month of July, with some industries seeing gains and others posting losses. Job losses over the month were concentrated in two industries: retail trade and hospitality.
The Consumer Price Index for All Urban Consumers, which roughly translates to the cost of living, increased by 0.3% in July. That was mostly driven by a rise in gasoline prices, according to the state's chief economist Barbara Wagner. The index for all items besides food and energy, called the core inflation index, also rose by 0.3%. Price increases in housing, medical care, airline fares, household furnishings, clothing and personal care all contributed to the rise.
Cost-of-living increases have coincided with wage gains across the state, however, according to Wagner. In 2018, Montana's average annual wage was $43,421, up 3.3% from $42,032 in 2017.
The term for inflation-adjusted wages is "real wages," and Wagner said real wage growth was 0.8% over the year.
"Real wage growth means that Montana workers can afford more goods and services than they have had in the past, suggesting an increase in their standard of living," she wrote in an email to the Missoulian. "All regions of the state posted real wage gains over the last year, with the fastest real wage growth happening in the eastern portion of the state."
Over the last 10 years, Montana has posted real wage growth in every year except 2008 and 2013 (it was zero in 2013), she noted. Montana also ranks sixth among states for fastest wage growth over the last 10 years.
Missoula County's real wage growth was faster than the state as a whole at 1.1% in the same time, but the average annual wages are lower than the statewide average and increased from $40,897 to $42,328.
"College towns typically have slightly lower average wages because college students often work in part-time jobs, which brings down the annual wage amount and brings down the overall average," Wagner said. "Missoula is also a retail and entertainment center, and jobs in retail and leisure activities often are entry-level jobs at lower wage levels and part-time.
"However, wage growth faster than the state reflects the development of higher-wage jobs within the community along with the typical wage growth expected in a tight labor market."
Montana's governor, Steve Bullock, touted the numbers in a press release and said they are a sign of a healthy economy.
"Montana's economy continues to grow, with about 4,000 new jobs added so far in 2019," he wrote in the press release. "My administration will continue to invest in our state's economy by expanding access to workforce development opportunities to ensure every Montanan has the ability to join the workforce and contribute to our ongoing success."