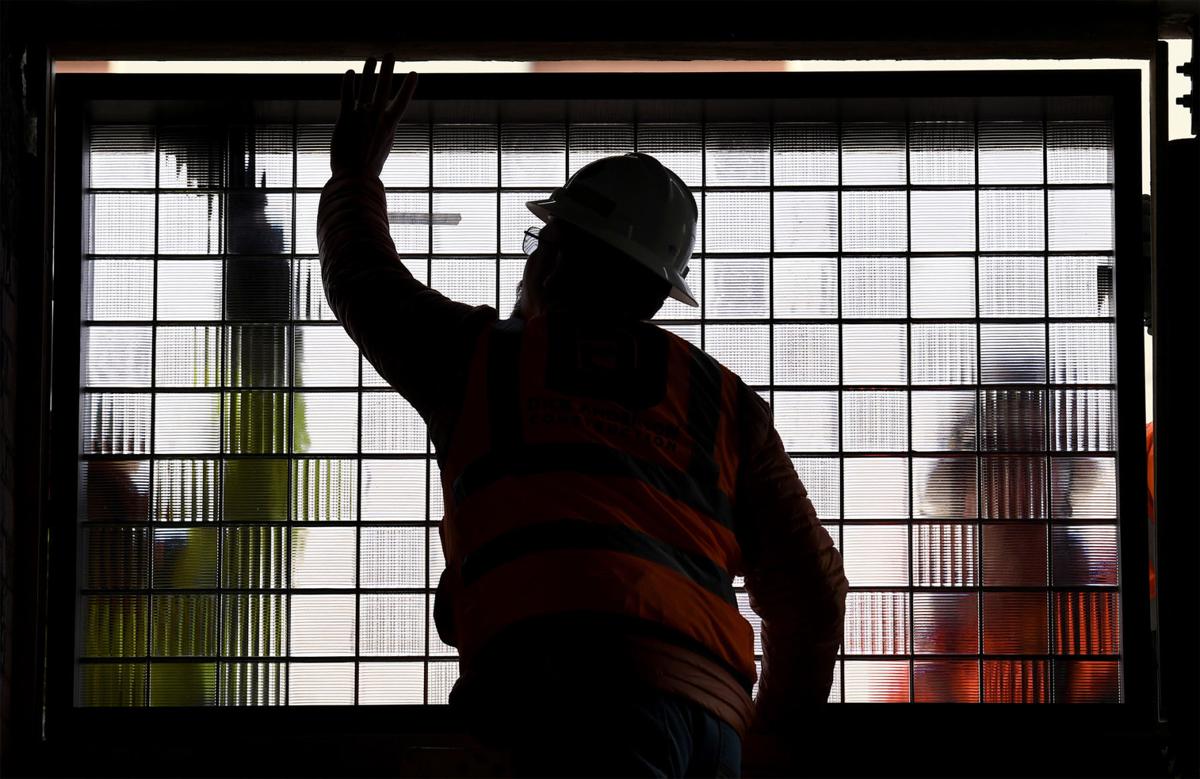 Be extra careful on Thursday mornings if you are a Montana worker.
That part of the week was the most unhealthy and dangerous time on the job for Montana workers in 2018, according to a new report from the state Department of Labor and Industry.
There were 790 workplace injuries and illnesses recorded on Thursdays last year, compared to 660 on Wednesdays and 480 on Fridays, for example. And while the trend of workplace injuries is declining here, Montana is still a more dangerous place for workers than the U.S. overall. The number of workplace fatalities in Montana in 2018 won't be released until December, but there were 32 in 2017 and 38 in 2016.
During the entire year last year, employees of Montana businesses in all industries experienced 14,100 Occupational Safety and Health Administration (OSHA) recordable non-fatal occupational injuries and illnesses. That's four injuries and illnesses per 100 full-time workers, or a 4% rate. Private industry employees experienced 11,900 injuries and illnesses, a rate of 3.9%, which is lower than the 2017 rate of 4.3%. The national rate is 2.8%.
The industries with the highest rates of injures were manufacturing at 5.5%, transportation and warehousing at 5%, construction at 4.9% and healthcare and social assistance at 4.9%.
"Of those (11,900) private industry injuries and illnesses, 5,700 were serious enough to require recuperation away from work, a transfer from or restricted duties at work, or both," explained Lauren Lewis, the public information officer for the Department of Labor and Industry, in an email.
Of those, 3,800 involved at least one day away from work. The most common type of injury is a strain or a tear.
Two industries saw significant differences in incidence rates from last year, she noted. The retail trade industry decreased from 5.3% in 2017 to 4.4% in 2018. The real estate rental and leasing industry significantly increased from 1.1% in 2017 to 3.1% in 2018.
You have free articles remaining.
The occupational group with the highest median number of lost work days was heating, air conditioning, and refrigeration mechanics and installers with 67 days away from work. Operating engineers and other construction equipment operator occupations saw a median of 30 days away from work.
Laborers, freight workers, stockers and material movers experienced the most injuries and illnesses at 270, followed by carpenters at 220 and nursing assistants at 190. Construction laborers had 180 injuries, while tractor trailer drivers had 160. Interestingly, retail salespeople had 120 and maids and housekeepers had 90.
Peggy Coggeshal of the Department's data management section said they conduct the annual survey in cooperation with the U.S. Department of Labor's Bureau of Labor Statistics.
"Participating employers maintain injury and illness record-keeping forms, which are then analyzed to determine incidence rates of workplace injuries and illnesses experience by year," Lewis wrote in the email. "Injuries and illnesses are reported when they result in lost work time, medical treatment beyond first aid, loss of consciousness, restriction of work or motion, or require a transfer to another job."
The Montana State Fund, the largest workers' compensation insurance company in the state, insures about 25,000 Montana businesses and organizations and their workers.
Laurence Hubbard, the president and CEO of the Montana State Fund, said Montana is historically always near the top in the nation in workplace accidents and fatalities.
"The continued downward trend in workplace accident frequency is positive news for Montana employers and their workers," he said. "While the trend is encouraging, it is imperative that everyone remain diligent and committed to workplace safety. Montana continues to rank among the highest in the nation in workplace accidents and fatalities."
The fund pays out a dividend each year, and the amount varies depending on how many claims are filed due to accidents. Hubbard said his organization promotes workplace safety.
"Our collaborative goal should be to return workers home to their family each day in the same condition in which they arrived," he said. "To accomplish this goal, we must have a partnership dedicated to a safe and healthy work environment, as well as providing proper education and training. If we do this, I believe this positive trend will continue into the future."
Get local news delivered to your inbox!
Subscribe to our Daily Headlines newsletter.