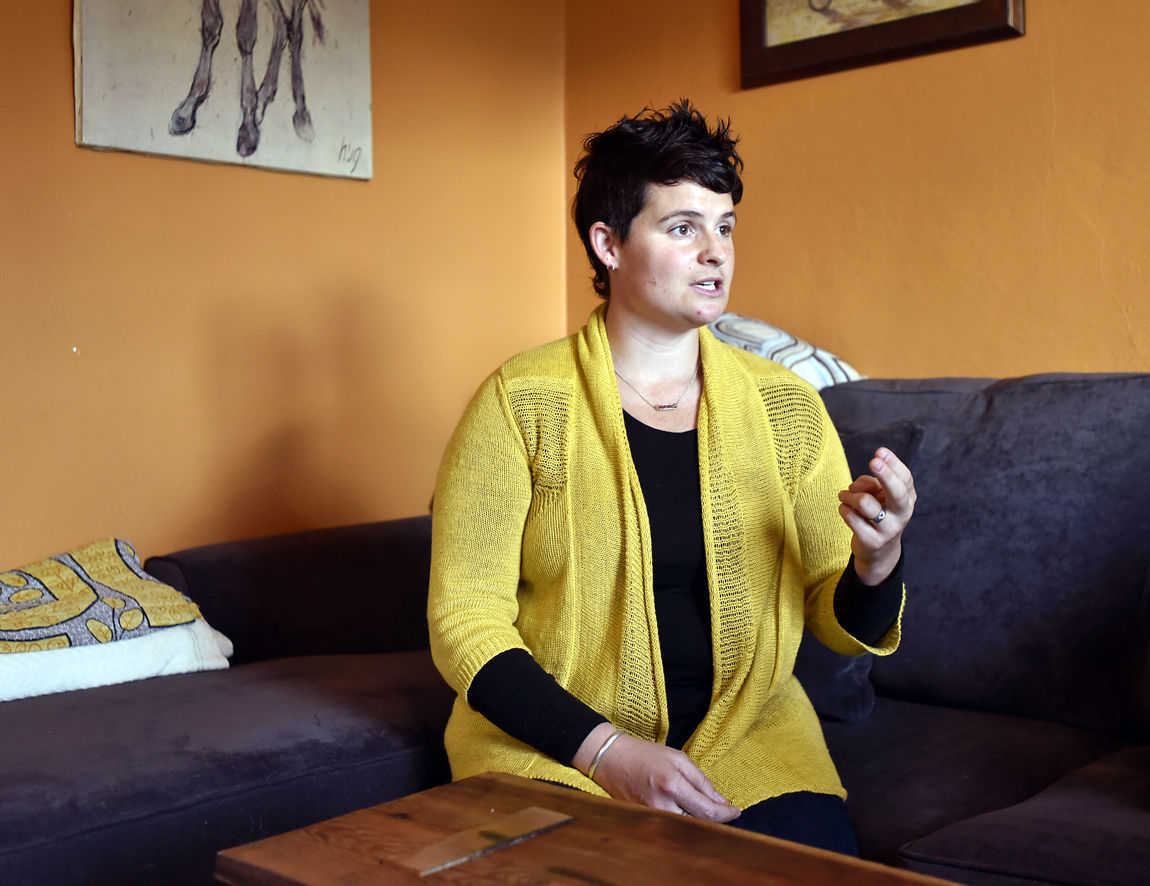 Now that it's a reality, there's much work to be done before a refugee resettlement office is up and running in Missoula.
"There's a process through the (U.S.) State Department, which is already occurring, but it's not instant," Bob Johnson of the Seattle office of the International Rescue Committee said this week.
The IRC announced last week it had the go-ahead from the State Department to lay the groundwork to establish an office in Missoula for the second time. Johnson was at the ground level when the first one opened in 1979 to help hundreds of people fleeing persecution in Southeast Asia – most of them Hmong from the highlands of Laos – after the Vietnam War.
Today, the IRC is one of nine resettlement agencies in the U.S. The Missoula office will be the 27th in the nation for IRC, the most recent opening in Tallahassee, Florida, in March 2015.
Missoula was the first to announce plans to open this fiscal year, which began in October. The Obama administration raised from 70,000 to 85,000 the number of refugees the nation will accept in fiscal 2016. It also bumped up to 10,000 the number of refugees the U.S. will accept from Syria, an act that has escalated fears of domestic terrorism in the U.S.
Johnson said that while the number of refugees is growing, it can't be pinned to the crisis in Syria that has flooded cities in Europe and the Middle East. Fewer than 1,000 Syrians have come to the U.S. since October. 
Of the nearly 70,000 refugees placed in the U.S. in both fiscal 2014 and 2015, the majority originated in Burma, Iraq and Somalia. More than 19,000 Iraqis and 14,000 Burmese, for example, were accepted under State Department screening standards in fiscal 2014.
"If you look at national numbers, Syria is one of the smallest groups," Johnson said. "That's probably the least of who would be coming" to Missoula.
"This office cannot or has not requested any specific nationalities, including Syrian refugees. We were not created solely for Syrian refugees, and it's really highly unlikely that we'll even get them," said Mary Poole of Soft Landing Missoula, the volunteer group that initiated the process of setting up an IRC office last fall.
Johnson said the years-long screening process that takes place before refugees are allowed on U.S. soil has a proven record. The State Department's Bureau of Population, Refugees and Migration has charge of approving and overseeing resettlement offices and is the chief source of funding for agencies such as the IRC.
"They process the refugees who've been accepted and assign them to the nine different agencies that work with them," said Johnson. "They have an allocations meeting once a week that all the agencies attend. There's a formula of who gets which cases, and then the agencies will assign them to local offices based on capacity, language capacity, the existing population that's already there and so on."
The IRC's application to the State Department's Bureau of Population, Refugees and Migration for a Missoula office proposed a staff of 2 1/2 positions – an executive director, a caseworker and a half-time finance manager. The latter job is expected to bloom into a full-time position when numbers warrant it.
The jobs will be posted on the IRC website, but qualified local applicants are preferred. Poole, who has been the most public face and voice for Soft Landing Missoula, said she's not planning to apply. 
"My priority is to remain with Soft Landing Missoula and continue our work in supporting the IRC office and our community to ensure that the refugees and those serving them get what they need to make this a positive experience for Missoula," she said.
Poole added she can't speak for others in the group that formed last September.
"We have a lot of very talented people … that are very excited to continue working on many aspects surrounding refugee resettlement," she said. "I will say that I encourage them to participate in whatever way works for their lives, whether that is with (Soft Landing Missoula), the IRC or any other organization that will be a part of this process."
Missoula requested up to 100 refugees the first year. That equates to about 25 families, Johnson said.
"It's not 100 at one time," Poole pointed out. "A family will come, and a month or two later one or two more families will come. It'll be a trickle. This is not a large dump of refugees being put on our city. It's going to be done well and smartly."
Missoula will be one of the smallest metropolitan areas to have an IRC office, but Johnson said that shouldn't matter. It was a much smaller town in the late 1970s and 1980s when it helped some 550 Hmong resettle here. That success, coupled with Soft Landing Missoula's eagerness to help facilitate local schools, businesses, nonprofit organizations and citizens, explains why the State Department looked favorably on Missoula's application, said Johnson.
The placement of a resettlement office has touched off a barrage of protests from all quarters of the state, many citing security issues. Mayor John Engen, most Missoula City Council members and all three county commissioners have publicly supported it and voiced confidence that the screening process is adequate.
Ravalli County and Flathead County commissioners wrote letters against a resettlement office, and many others have voiced their opposition.
"When you look at how the refugees in Europe have resisted assimilation and have swollen the welfare expenses in the target countries … it seems obvious that we should not open up our limited resources to such a problem," said Warren "Dite" Little, who was born in Missoula in 1930.
"Do we ever learn from history? Establish refugee camps over there close to their native lands – they can then have their Sharia law, religious and dietary needs the way they want them. We don't need more tax burden than we have already."
Soft Landing Missoula has been "focusing on working very hard to break down that barrier and not make it us against them," Poole said. "I don't think there has to be any losers in this situation.
"We're literally sitting down to coffee, sitting down to beers and reaching out, trying to make sure we're building those relationships. It's going to take openness and kindness to others to make this successful. We're not interested in antagonizing."