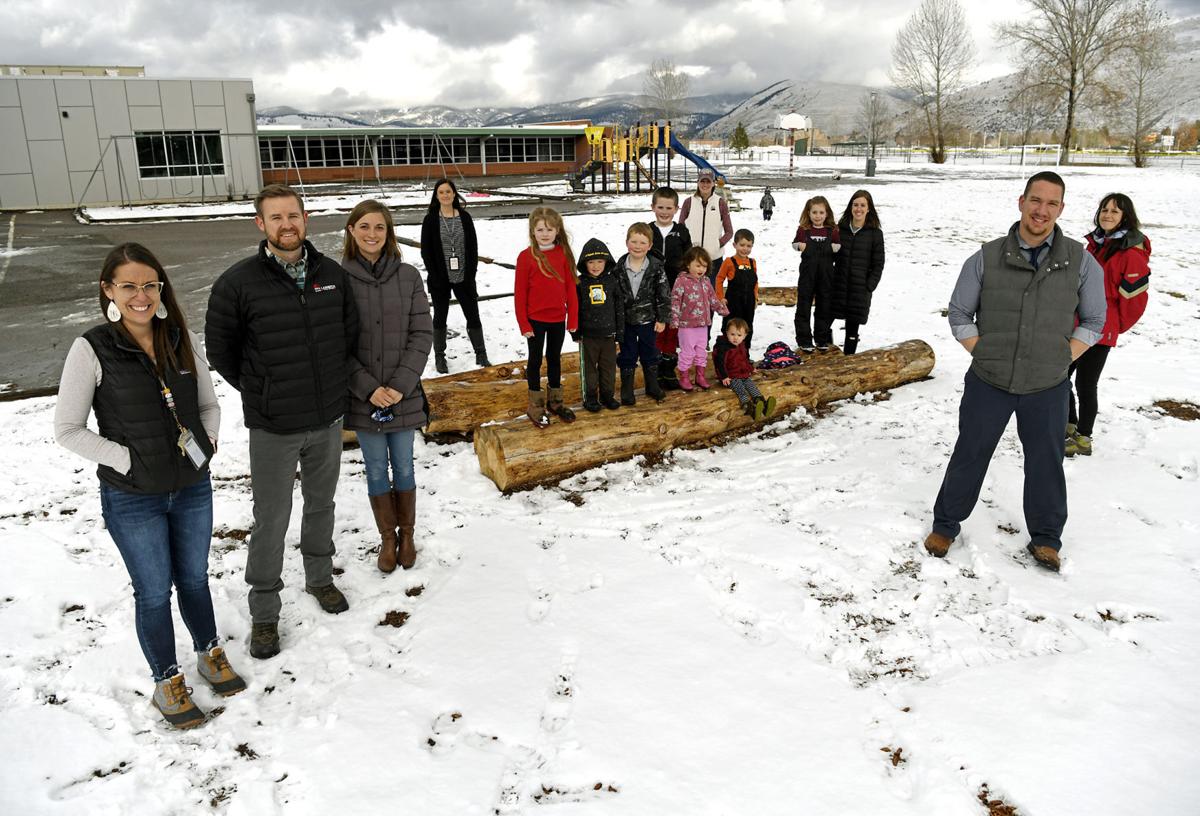 Learning about the life cycle of a plant involves watching it grow from seed to sprout to full bloom. The best place to do that is in a garden.
With plans to break ground this spring, Russell Elementary is seeking donations to build its own garden and outdoor learning area, complete with raised beds, fruit trees, native plants and plenty of learning opportunities.
"When you have a school in the middle of a city, and we are surrounded by a lot of apartment buildings, I want to do everything I can to make sure kids don't need to go to the forest or a museum to see green things, to see life cycles, to see things grow," said Peter Halloran, principal at Russell Elementary.
The school, which serves around 400 K-5 students, is the only elementary building left in the Missoula County Public Schools district that doesn't have its own on-site garden, something Halloran sees as vital to a well-rounded education.
"Learning is always going to be more impactful if it's experiential rather than theoretical and so that's why you have labs in high school where you can see science in action," he said. "I think this is kind of a version of that — to be able to see soil and plants and see something grow and the stages."
While the school has been discussing an outdoor learning area for a few years now, Halloran said the pandemic and the need to get creative when it comes to education have breathed new life into the effort.
A committee of parents and staff are organizing the charge and have set a goal of raising $15,000, which will pay for the tools, supplies, materials, labor, signage, soil and seeds to get the garden started.
"We've been telling people, no donation is too small," said Lindsey Schultz, head of the organizing committee, adding so far they've raised around $2,100.
Throughout the planning process, which started this past fall, the committee has been working with Garden City Harvest and has been visiting the other elementary school gardens around town to form a design plan to meet their needs.
The draft design was inspired mainly by Lowell School's outdoor learning area. It features six raised beds to start, perennial plants (natives and berries), fruit trees, a shade canopy and log seating, which will all be ADA accessible.
"We want to have a dedicated space that's not a playground area where teachers can take their classes," Halloran said.
Students today get a lot of screen time, Schultz said, so having an outdoor space to learn in is key.
"Kids just learn and retain so much more when they've done it with their hands and not just seeing it on the screen or seeing it on a piece of paper."
And in a year when they've had to learn remotely three days a week for the last 10 months, the kids are itching to be outdoors.
"It will be especially nice again, with the pandemic, for the kids to have a place outside of their classrooms that they can go learn safely," she said.
Russell is one of the lower-income schools in Missoula, Schultz said, adding it has a wide range of families from different economic backgrounds.
"Because we have such a wonderful mixed school, not every family is able to have a garden in their own yard or some of these kids … maybe they don't come from a home that has the setup to do that or the time or the money to do that and the only way they're ever going to experience that is possibly through this school."
Halloran said the garden will not only be an investment in the educational and experiential outcomes of the students, but in the community as a whole.
"Think of it as another way of the community putting up money to build a new classroom so kids can have experiences they're not currently getting," he said. "I'm passionate about equity and I want to make sure all kids in MCPS have the same opportunities and this is one that our students don't currently have."
The school has a GoFundMe link to donate and is planning to place a plaque at the garden recognizing donors who give $500 or more. For more information, contact Lindsey Schultz at schultzmissoula@gmail.com.