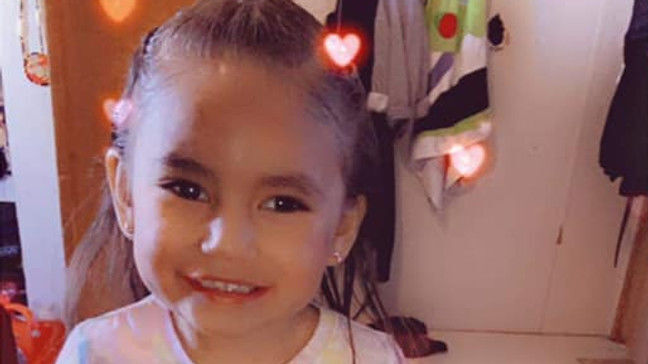 Search efforts for a missing 3-year-old Native American girl have been shifted to recovery efforts.
Arden Pepion has been missing since Thursday evening. She was last seen on April 22 at about 7 p.m. in the surrounding areas of Joe Show East off U.S. Highway 89 South on the Blackfeet Reservation.
The search has been moved to a recovery mission because of the duration of days she's been missing and the weather conditions, said Katie Runningwolf, a dispatcher with Blackfeet Law Enforcement Services.
Because it is now a recovery effort, no community volunteers are involved and only law enforcement and trained personnel are looking for Pepion, Runningwolf said.
The investigation is still ongoing. 
Pepion is about 3 feet tall and 31 pounds with brown eyes and dark brown hair. She was wearing a purple jacket with a unicorn design on the front, a gray sweater, black leggings and black boots.
Anyone with information about her whereabouts should call Blackfeet Law Enforcement Services at 406-845-8710 or 911.