The owner of a Missoula indoor dog park has taken to the courts and social media in the last year in an attempt to block reports by employees and customers of sexual harassment, discrimination and abuse filed against a supervisor at the business who is also her boyfriend.
On Nov. 15, Wagg'n Indoor Dog Park owner Rachele Clark sought an order of protection against one of her employees the day after the woman posted on Facebook a Missoulian story detailing allegations she brought to law enforcement about Jason Overmier.
Jordyn Courter accused Overmier, who oversaw day-to-day operations at Wagg'n, of pinning her against a wall at the facility, after saying "this is me being selfish." Overmeir faces a charge of misdemeanor assault in that case.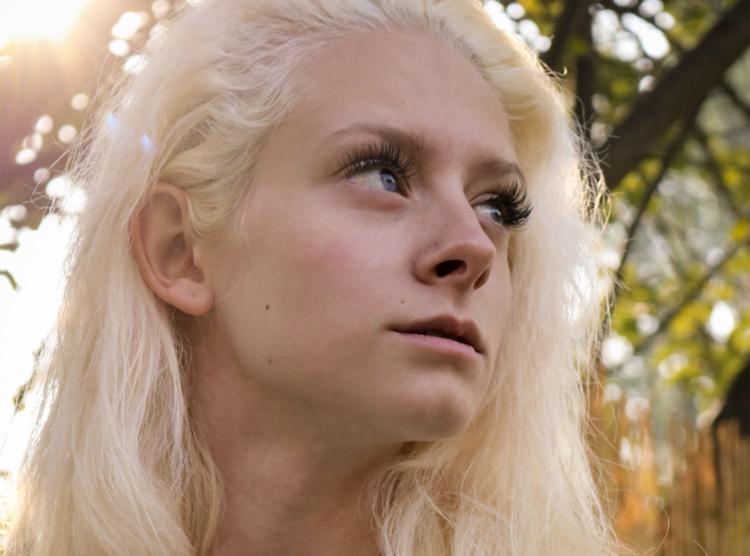 At least four such incidents involving Overmier have been filed in the last year, either with law enforcement or the Montana Human Rights Bureau, and those involved say they repeatedly complained to Clark, only to see their complaints either brushed aside, actively countered on social media or, as in Courter's case, generating the request for the protection order.
Judge Robert "Dusty" Deschamps summarily denied the protection order request, noting the issue was, if anything, a civil matter and Courter's posts may have been protected by her First Amendment rights.
A timeline constructed by the Missoulian from Missoula County District Court documents, Human Rights Bureau documents and interviews with nine former Wagg'n employees or customers shows:
• Clark would prohibit Overmier from working with certain employees, often at the employee's request, due to reports of inappropriate behavior, according to interviews and email correspondence between Clark and Overmier found in Human Rights Bureau documents. However, she repeatedly placed Overmier in supervisory situations over new female employees, even after several previous reports of inappropriate behavior or touching, including at least two instances investigated by law enforcement.
• Allegations ranged from unwanted, lewd or suggestive comments to the incident in which Overmier allegedly pinned Courter against a wall while they were alone. When these allegations emerged in reviews on Google or Yelp, Clark and Overmier either petitioned the social platforms' assistance teams to remove the negative reviews, or they challenged their credibility in the forum themselves.
• In November 2017, four of Wagg'n's six employees quit because they felt unsafe after they said Overmier's drinking had led to inappropriate behavior, according to employees who worked there at the time. Another two employees quit simultaneously in April when similar behavior remained unchecked by the business owner, according to employees who asked that their names not be used for fear of retaliation. Two former employees who spoke to the Missoulian said they carried pepper spray at work.
Clark declined comment on Tuesday when contacted by the Missoulian, but said Overmier is no longer employed at Wagg'n.
In her failed court petition to block Courter's social media posts, Clark said the Nov. 13 Missoulian story had spurred threats against her and her business.
Attempts to reach Overmier through Clark and his attorney were unsuccessful.
Mary Davis' sex discrimination case is one of three cases filed with the Montana Human Rights Bureau against Wagg'n since it opened in early 2017, and the only one still ongoing.
She alleged Clark threatened to fire her for warning a new employee about past reports of Overmier's behavior. Wagg'n's attorneys argue Clark would have had grounds to fire Davis if her warning created "panic and fear" in the new employee and led her to quit, and chalked Davis' warning up as "gossip."
"I felt a moral obligation to the younger girls," Davis said. "My concern is other people's safety. This causes so much stress. … It's horrible to have this anxiety all the time."
On March 6, Davis says Overmier suggested they have sexual intercourse "nine ways to Sunday" while they were alone in an area of the facility, according to her HRB complaint and internal grievance filed with Wagg'n. She said she flatly declined, but says he continued:
"What would you do if I pushed you up against the wall?"
Davis said she brushed the encounter off and didn't tell anyone; she figured Clark would take Overmier's word over hers.
Courter alleges Overmier pushed her against the wall a week later, picking her up from under her armpits, according to court documents in Overmier's criminal case. Courter's allegations sparked an investigation by the Missoula County Sheriff's Office, and the county attorney's office charged Overmier with "assault-physical contact of insulting nature." Last month Overmier agreed to change his plea in the case and move toward restitution. No plea agreement had been filed Tuesday.
Courter wasn't aware of Clark's attempt to block her from sharing a news story about her case on social media until asked about it by the Missoulian.
"I can't say I'm surprised," she said. "I remember breaking down and feeling guilty if I were to report this, because it would have been bad for their business."
Overmier wasn't charged with assaulting Courter until May; she had delayed pressing the charge because Clark had told her Overmier would no longer come around the facility. But she saw him returning to the facility when she checked their webcams, and began hyperventilating at the thought of being there alone with him again. She said she's still attending therapy — at Clark's suggestion, according to Courter.
You have free articles remaining.
Five of the people who spoke with the Missoulian described a supportive relationship directly with Clark, but said Overmier's introduction to the equation caused turnover and other disruptions in the company.
Davis' Human Rights Bureau complaint is still in the investigation phase, HRB officials confirmed. The Missoulian has requested the two other HRB complaints filed against Wagg'n; those requests are still being processed.
In a written response to Davis' HRB complaint, Wagg'n's attorneys have tried to discredit her sex discrimination case by noting she came forward only after Courter complained to Clark.
But Gretchen Reum, who described herself as a frequent customer, detailed an incident that occurred three months earlier. 
Reum said she sometimes brought her daughter to pick up their dogs, and that Overmier "always begged me to let my daughter work there," she said.
Reum, who no longer lives in Missoula, told the Missoulian she and Overmier were sitting outside the facility in January when he put his hand on her leg and asked to see a picture of her husband.
"I want to see my competition," she recalled him saying.
Reum said she had heard him speak offensively before, but it was the first time it was directed at her, she said. Extremely uncomfortable and concerned for the female staff, Reum later filed a report with the Missoula County Sheriff's Office.
"I told that officer, 'You need to take my statement because there's going to be girls that come forward,'" she said.
Comments like these led at least three employees to request shift changes so their schedules wouldn't overlap with Overmier's. Others had requested shift changes due to Overmier reportedly drinking often during work. One former employee said Overmier was drunk three of the four times their schedules overlapped, and he often was not in control of himself. Two people described a bedroom above the facility where Overmier would sometimes sleep after drinking during the day.
Courtney Fratzke, another former employee, said he would push her to drink more during social events called "Brews & Bitches" hosted at the facility.
"He kept saying I wasn't drinking enough or fast enough," she said.
Nov. 6, 2017, a Monday, was Emily Carus' first day on the job. She said Overmier and another employee were slugging down a bottle of tequila at the facility at the end of the day. She was new, so she went along with it, even taking a shot when Overmier offered it.
She remembered it was 1800 Silver Tequila, because she said she found it in a storage bin a month later. At first, everyone was having a good time, she said, but then the employee with Overmier clearly became too drunk. Carus refused to leave until the employee's boyfriend picked her up.
That ride eventually did come for the employee, but what allegedly happened before that is so far unclear — again subject to scrutiny of a Human Rights Bureau case, which ended in a voluntary resolution that bars that employee from speaking about it. But in the days that followed, four of Wagg'n's six employees quit because they felt unsafe at work and Clark refused to remove Overmier from the facility, Carus and other sources said.
Despite repeated reports from Courter, Davis, Fratzke and others to Clark about Overmier's behavior, he remained a visible part of the business. In fact, Clark and Overmier posted a photograph on Wagg'n's Facebook page together on Thanksgiving.
Another person, neither employee nor customer but a member of the pet care community, also has tried to draw attention to the situation at Wagg'n for some time now, through another route.
Kat Roos, on staff at Holistic Pet Nutrition Center, stopped by the facility over a year ago to see if it would make a good reference for her own customers who needed a dog sitter or boarding school. There, Roos said she heard Overmier make lewd comments about a shared acquaintance's genitals, she said in an interview with the Missoulian.
Roos didn't end up working with Wagg'n any further, but later heard a friend had a similarly negative experience with Wagg'n's upper staff, so she took to the review boards, where she described both reports of inappropriate behavior and concerns she had with how Overmier seemed to fail in addressing a health concern with one of the dogs at the facility.
Wagg'n's Yelp page shows 27 reviews have been removed for violating certain guidelines after the comments were reported by the owner. Roos' comments have been removed from Wagg'n's Yelp review page 15 times, she said, but she continued to post to get the message out. Online reviews seemed to be the best place to capture the attention of potential customers and employees, she said.
On the same day Clark filed an order of protection request against Courter, court records show she filed one against Roos, as well, seeking a judge's help in blocking Roos from posting about Wagg'n online. Judge Deschamps also denied that effort as he had the petition against Courter.
"They kept trying to take my voice," Roos said. "This is my personal experience. I have the right to speak about what I saw and what I know."
Overmier's change of plea hearing is scheduled for Dec. 12 in Missoula County Justice Court.