Every regular at Snowbowl knows Jon Jon. And for non-regulars, just mention the cheeriest liftie in the world and they'll probably know who you're talking about right away.
For the past 12 years, Jon Strutzel, known to everyone as "Jon Jon" has greeted every single snowboarder and skier getting on the chairlift with a familiar, exuberant refrain.
"Beautiful day in the neighborhood!" Strutzel will often exclaim. Then, 8 seconds later, he grins and greets the next pair.
"Havin' fun out there?" he'll sometimes ask. More often than not, people greet him by name and he'll usually do the same. He'll do it for hours every day, from the first chair in a blizzard in December to the last chair at the end-of-season party on a partly-sunny April afternoon.
"Great day out there, right?" he'll say, grinning ear to ear in his sunglasses and wide-brimmed straw hat, sometimes dancing a little to his electronic music on the speakers.
Chairlift operators, known in industry slang as "lifties," don't work for glamour or high wages. It's a sometimes tedious job, but most do it for the ability to get free laps on the mountain all season long.
Strutzel, 30, grew up near Sacremento, California, and moved to Missoula right after he graduated high school.
"I filled out an application without ever seeing the hill," he said. "I put on the application I moved to Montana to snowboard my brains out. She said they hired me pretty much for that."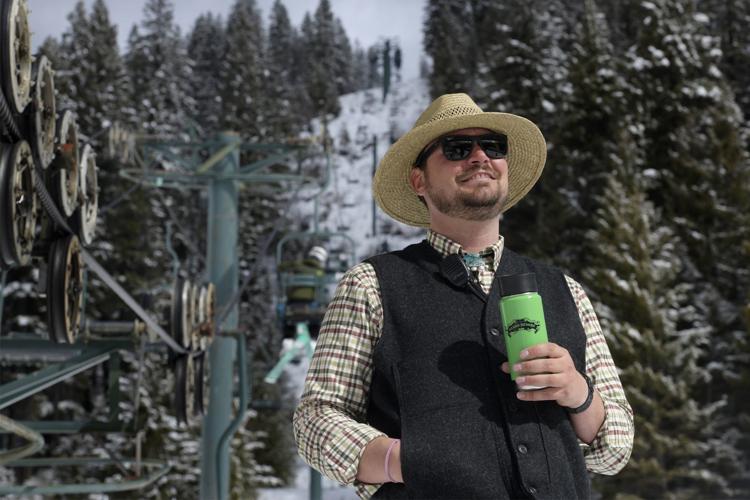 He's referring to Ronnie Morris, who owns and operates Snowbowl with her husband Brad and their son, Andy.
"He's awesome," Ronnie Morris said.
"I'd say it's the No. 1 compliment at the park right now," added Andy Morris. "More so specifically him, but all our lifties."
On very rare occasions, Strutzel has had to cool down skiers on powder days when tensions are high in the lift line.
"One time I almost got punched in the face," Strutzel recalled. "So it was a 16-, 17-inch day, and 'mad pow disease' is a real thing. People get really excited. This one guy didn't have his pass and was making a big stink in line and chairs are passing. Someone clipped both his skis out to get him to go, pushes him a little and throws his skis. I immediately stepped in between and a punch just comes straight across my face and barely misses my ears."
Strutzel brushes that kind of interaction off with his usual cheery demeanor.
"Heat-of-the-moment kind of thing," he said. "The guy apologized."
After Strutzel's first year on the mountain, he won the "Golden Shovel" award.
"Which is end all, be all, best liftie," Strutzel said. "The second year I repeated, the first liftie to repeat. And third year I three-peated. The fourth year around I won the radio and took over as lift operations manager."
Snowbowl recently held a "retirement" party for Strutzel, because he's finally hanging up his radio and going back to the University of Montana to study history and education.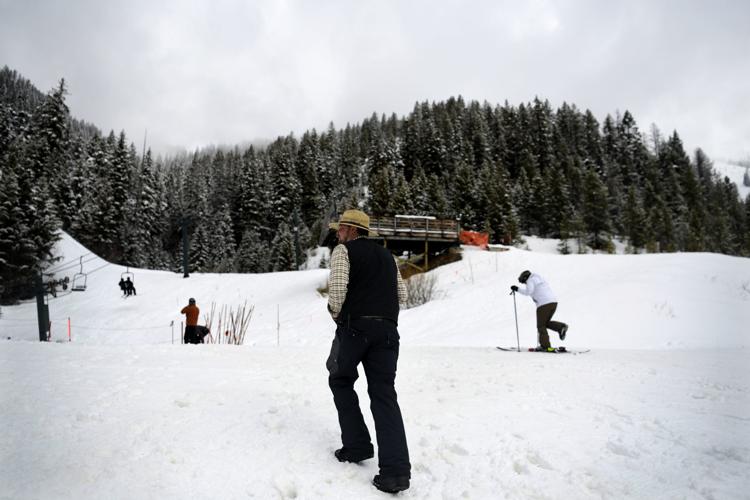 You have free articles remaining.
"Brad and Ronnie gave me a lifetime pass for working here for so long," he said, grinning. "It's pretty amazing to be recognized like that. They said they don't really want me to leave.
"It's a family. It's going to be really hard for me to not see these people every day and not be a part of this whole crazy industry."
Snowbowl is more of a locals' hill than a tourist destination, so many of the regulars have been coming for multiple decades. Strutzel can't walk 100 feet at the lodge area without being greeted by three or four different people.
"I really like being a part of the community that's up here, you know?" he said. "It's a fun little hill with a lot of really challenging terrain. That's the fun snowboarding aspect. But the people is what really keeps me coming back. Saying hello. Hanging out at the bottom of the chair, people are just psyched to be there, psyched to go skiing and whatnot."
He said he started out with his positive greetings his very first year.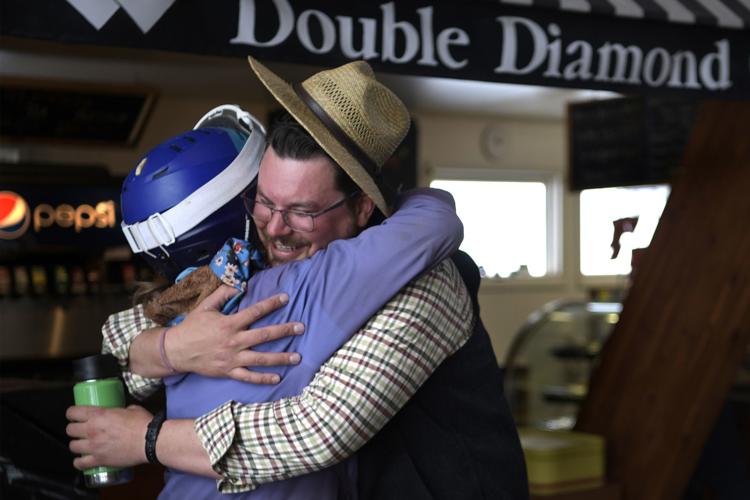 "No one likes being bumped by a grump at the bottom of a chair," he explained. "So they're just coming down the hill super-psyched on life and you know, I just teach all my lifties to be show it up there, be excited to be there. A happy lifty is a happy mountain."
By now, everyone knows him.
"I try to remember everyone's names, but there sure are a lot," he said.
At Snowbowl's closing day party last Sunday, Strutzel dressed as Peter Pan.
"This is my Neverland," he said, grinning. For the past week, scores of Snowbowl regulars have been signing a yearbook dedicated to their friend Jon Jon. 
"Jon Jon, you're such a fun lifty," wrote someone named Alexis. "I love your enthusiasm. It makes my day so much."
"Snowbowl won't be the same without you," wrote a ski coach named Fraser.
Many people thanked Strutzel for helping to get their kids safely up and down the mountain. For Strutzel, safety on the chairlifts was always the highest priority, especially for younger riders and beginners.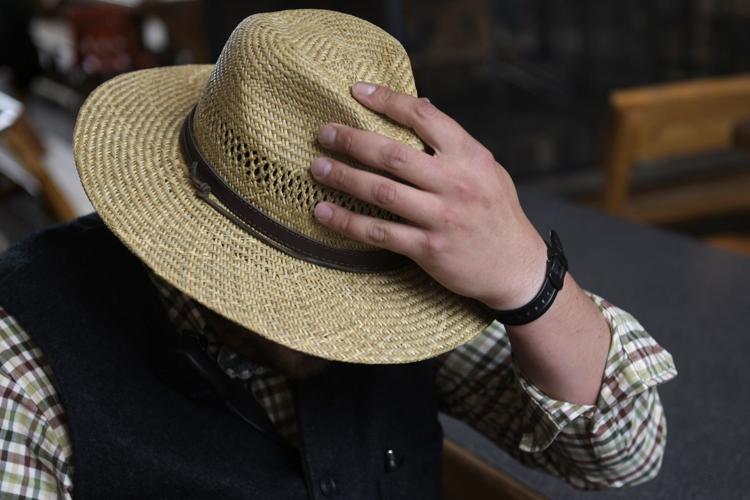 Andy Lennox said he's been skiing at Snowbowl for 35 years. On Friday, he chatted with Strutzel before heading up for some late-season powder turns.
"He's just total positivity for everyone up here," he said.
Strutzel can often be seen practicing his putting with golf clubs at the bottom of the mountain if it's not busy and the sun's shining. Brad Morris said Snowbowl's liftie turnover rate is nearly 0% every year, whereas at other mountains it can be nearly 100% every year.
Part of the reason is Strutzel makes it fun for his crew and works with them if they need time off. And he feeds off the energy of people who are enjoying the outdoors as much as he does.
"I've always been a positive person," he said. "It's really easy when you're in a sweet area with sweet people who just want to go riding as much as you do."