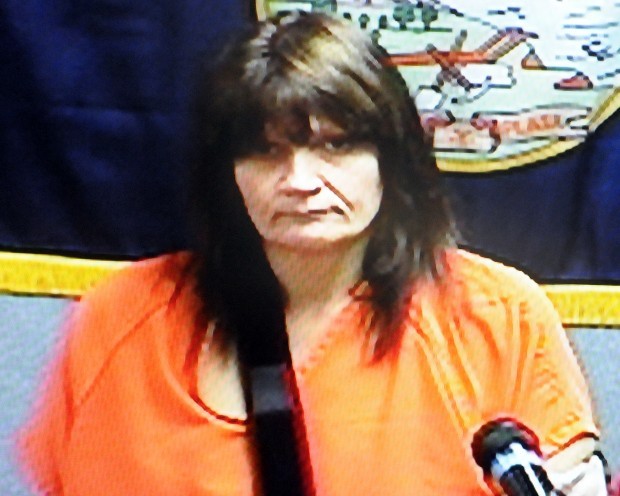 The 18-year-old son of a woman jailed for allegedly running over a Missoula police officer with her car has been charged with obstructing justice.
Stephen Roy Goodman allegedly let his mother, Dawnette Eaton, hide out at his apartment as police searched for her after a car struck and dragged Officer Deni Poling on Jan. 7.
Eaton, 47, is being held in the Missoula County jail on $250,000 bail. On Thursday, Justice of the Peace John Odlin set Goodman's bail at $50,000.
Public Defender Scott Spencer had requested that Goodman be released on his own recognizance, reminding Odlin that even though Goodman wasn't arrested until several days after the incident, he stayed in Missoula instead of fleeing. However, Odlin pointed out, "he didn't come forward and say he knew the person involved."
The incident with Eaton occurred when police tried to arrest her at the McDonald's on East Broadway for alleged probation violations. After Poling was struck, the car sped away, and later was found abandoned near Kiwanis Park.
A friend allegedly gave Eaton a ride to her son's apartment on Grandview Way. That friend, Kimberly Sue Inman, 34, is jailed on $75,000 bail on a charge of tampering with or fabricating physical evidence.
Another police officer, Lt. Rich Stepper, shot Eaton in the arm during the incident, according to court records. On their way to Goodman's apartment that night, Inman called a nurse she knew who met them at the apartment and treated Eaton's arm, according to the charging documents filed against Goodman.
"Inman stated that they figured it was only a matter of time before the police arrived at Goodman's apartment," according to the affidavit filed by Deputy Missoula County Attorney Jason Marks. Goodman allegedly paid a next-door neighbor with methamphetamine so that he could stay in the neighbor's apartment, according to the affidavit filed by Deputy Missoula County Attorney Jason Marks.
Obstructing justice is a felony with a maximum 10-year prison sentence.
Goodman's mother is charged with assault with a weapon, escape and with failing to remain at an accident scene where a person was seriously injured, all felonies. At an appearance in Missoula County District Court this week, Eaton's left arm remained in a sling.
Poling was badly injured and underwent multiple surgeries at St. Patrick Hospital for a broken hip, leg and ankle, authorities said. She has since been released, police said.
Get local news delivered to your inbox!
Subscribe to our Daily Headlines newsletter.