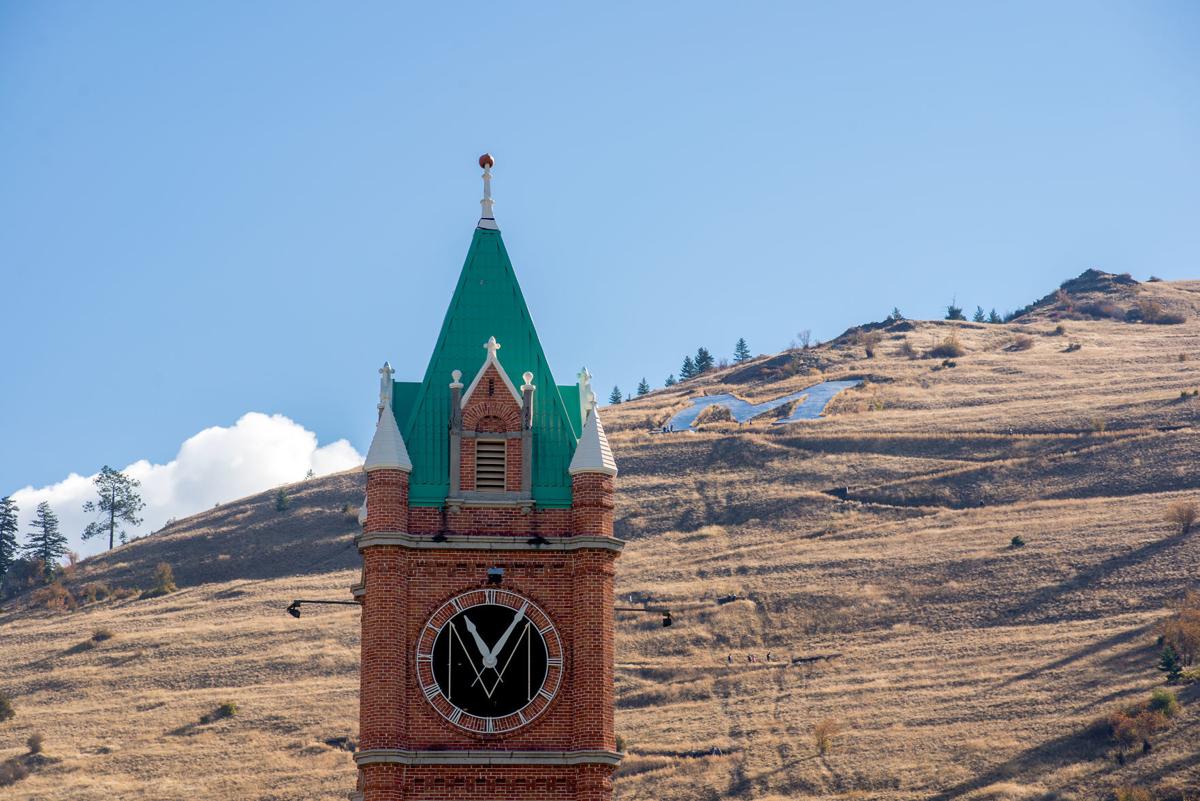 The National Panhellenic Conference, the umbrella organization for sororities, is pushing back against a new University of Montana requirement that chapters report sexual assaults to the campus, according to UM.
The provision is part of changes to the "Greek Life Relationship Agreement," UM's contract with fraternities and sororities that outlines chapters' responsibilities in order to be recognized student groups at UM.
A new provision requires chapters to report significant incidents, including violent or sexual assaults, to the UM Fraternity and Sorority Office within 24 hours.
Adrianne Donald, who directs the University Center and oversees the Fraternity and Sorority Office, said the Interfraternity Council, which governs fraternities, has approved the new agreement.
However, she said the National Panhellenic Conference has concerns about the requirement that chapters report sexual assaults within 24 hours to the UM Fraternity and Sorority Office.
The National Panhellenic Conference did not respond to requests for comment via voicemail and email Thursday.
Donald, though, said the conference wants to ensure a "survivor-centered approach," and its members want a woman who is sexually assaulted to be able to talk with a friend in confidence. She said the conference wants to replace the current provision with a requirement for mandatory training focused on reporting.
Both UM and the conference want the same outcome and share the goal for a survivor-centered approach, Donald said. She said the negotiation is based on how to best meet that goal.
"My concern is that things wouldn't get reported" without the requirement, Donald said.
She said UM already offers supportive services based on the needs of survivors, such as those offered by the Student Advocacy Resource Center.
Earlier this year, UM President Seth Bodnar said the requirement to report incidents within 24 hours would not be negotiable: "We are working diligently to make sure our mutual agreement drives the right behaviors for the benefit of all in the Greek system."
This week, chief of staff Kelly Webster said the administration is waiting to hear directly from the conference about the concern: "We always will seek to understand how we can best promote student safety."
Increased scrutiny
Donald said she would like the relationship agreement to be approved by the end of the school year so it is in place as students return this summer.
The update to the relationship agreement at UM comes at a time the Greek system has come under increasing scrutiny across the country for activities that compromise student safety and even led to deaths.
But the Greek community also has pushed back recently on campus authority. At the University of Nevada in Reno, for instance, 12 out of 36 Greek organizations refused to sign an updated contract and rescinded their affiliations with the campus, according to a January report from local media outlet ThisisReno.
According to the Office of Fraternity and Sorority Life at the University of Nevada, the amendments the fraternities and sororities took issue with included a requirement they report incidents or conduct involving chapter members. A Frequently Asked Questions website notes the reports were due "by the final day of classes each semester." 
At UM, the 24-hour reporting requirement covers several circumstances. It includes any incident that results in a response from law enforcement; transportation to the emergency room for "bodily injury, alcohol, and/or controlled substance consumption"; change in student membership status; death of a member; and report of sexual or violent assaults.
"The purpose of reporting is to be student-centered and for the ability of the university to respond to the safety and well-being of its students," reads the agreement. "… Fraternities and sororities will not be punished for incidents reported if the incident was properly addressed."
The updated agreement also makes security officers at functions "strongly encouraged" instead of mandated. Donald said officers were required in order to supervise at one entrance the people entering and exiting a party, but now, sober monitors operate Griz card readers and check names against an approved guest list. The check means high school students shouldn't get into the parties, and if UM needs to investigate any incidents, staff can easily track attendance.
Additionally, the revised agreement includes a new stated prohibition against retaliation for reporting, noting such activity "will not be tolerated and is in violation of UM's policy on Discrimination, Harassment, Sexual Misconduct, Stalking and Retaliation.
Last year, a former sorority member who reported a rape filed a grievance alleging a Greek community leader retaliated against her for becoming outspoken about rape culture. The woman also said she was discouraged from reporting outside the sorority. Upon review, a grievance committee did not find retaliation, but it did find troubling behavior, such as victim blaming; the committee advised a review of sorority policies and more oversight by UM. 
The Greek community also is making changes regarding alcohol use. Donald noted hard alcohol already has been prohibited at Greek parties, but the Interfraternity Council recently approved a ban on hard liquor in fraternity members' rooms, and also limited the number of socials with alcohol to six each semester per chapter. A limit did not exist previously. Donald said both changes are in effect in Missoula.
Fraternities and sororities make many positive contributions in the community that aren't always recognized, Donald said. Recruitment and retention have been a struggle at UM, and she noted that many members identify their chapters as a factor in their decision to attend UM, and the sense of community contributes to their continued enrollment.
"The students are extremely supportive of two things. Culture shift. They recognize there's things that they have to work on. But they're also wanting perception change. They also do tremendous things," Donald said.
The 2018 fraternity and sorority annual report she provided noted members of the Greek system raised nearly $21,700 toward local and national organizations and contributed 9,535 volunteer hours.
Please sign up on Missoulian.com to subscribe to Under the M, the weekly email about the University of Montana and higher education news in Montana.
Get local news delivered to your inbox!
Subscribe to our Daily Headlines newsletter.