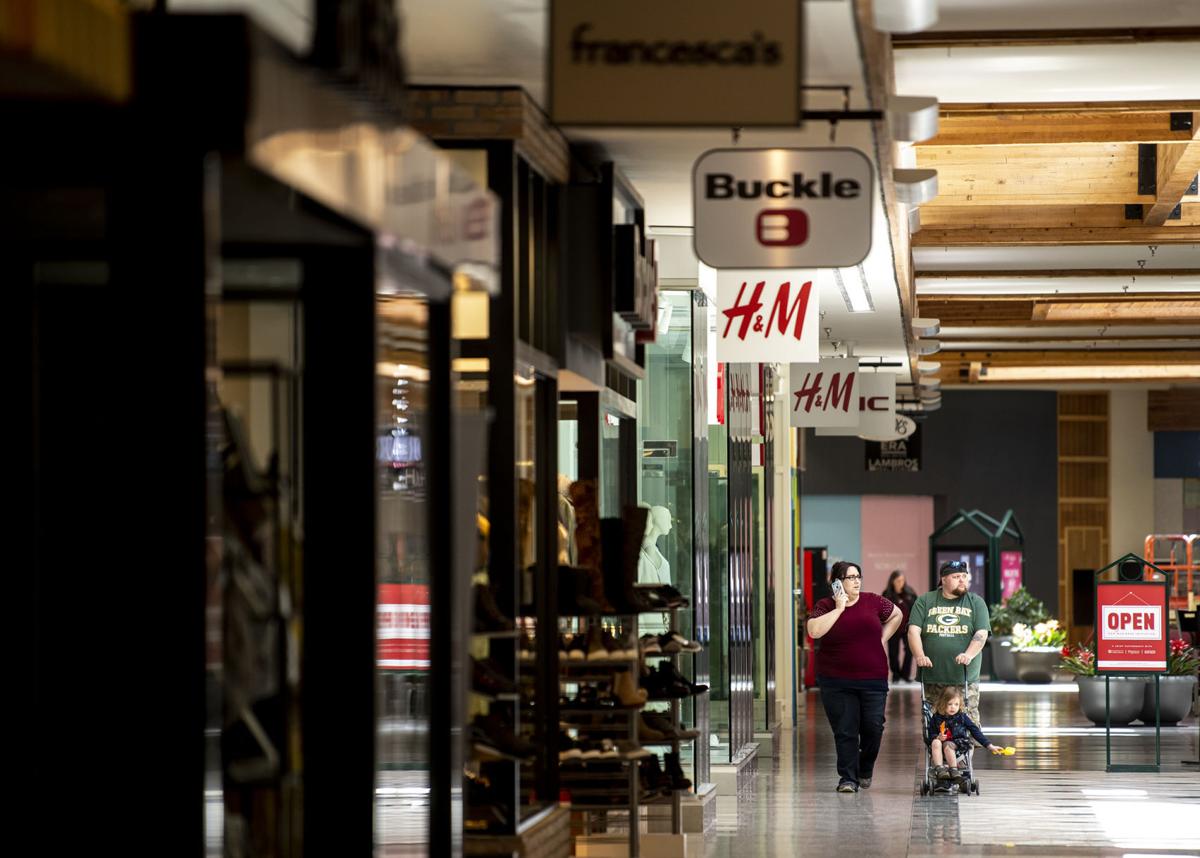 The owner of Southgate Mall — Washington Prime Group — has filed for bankruptcy.
"There will be no impact to operations, including leasing and property management, at Southgate Mall," Washington Prime Group said in a statement Monday to the Missoulian.
"The COVID-19 pandemic has created significant challenges for many consumer-facing companies, including Washington Prime Group," the statement said. "The Company has determined that the Chapter 11 path is the most effective next step to resolve the Company's outstanding indebtedness as we emerge from the pandemic.
"Throughout the Chapter 11 process, we expect business as usual at our town centers, including Southgate Mall, where our tenants, sponsors and employees will continue operating as normal, with a focus on providing enjoyable experiences for our guests."
Southgate was purchased by Washington Prime Group from a local ownership group. It had about 632,000 square feet of leasable area in 2018. The Missoula Redevelopment Agency spent $6.9 million in tax increment financing in 2015 to help fund a new road, which was an extension of Mary Avenue between Brooks Street and Reserve Street to direct traffic through the mall property.
Scheels did not immediately respond to a request for comment.
The Missoula County health department also operates a walk-in COVID-19 vaccination clinic in the mall.
"We do not foresee this impacting our services for the time being, but MCCHD will keep the public informed of any changes that would impact our COVID-19 vaccine services," the health department said in a statement.
Washington Prime Group filed for bankruptcy on Sunday, CNN reported. The real estate company said it had secured $100 million to support day-to-day operations during the bankruptcy process.
"The Company's financial restructuring will enable WPG to right size its balance sheet and position the Company for success going forward. During the financial restructuring, we will continue to work toward maximizing the value of our assets and our operating infrastructure," Lou Conforti, CEO and director of Washington Prime Group, said in a news release.
"The Company expects operations to continue in the ordinary course for the benefit of our guests, tenants, vendors, stakeholders and colleagues."
Jordan Hansen covers news and local government for the Missoulian. Shout at him on Twitter @jordyhansen or send him an email at Jordan.Hansen@Missoulian.com