It's a given that all dogs go to heaven, but dozens of Missoulians still came to Holy Spirit Episcopal Church Sunday to have their furry family members blessed.
The event followed those around the world honoring St. Francis of Assisi, the patron saint of animals and ecology, with a blessing of animals. Pet owners of Missoula gathered on the church lawn to pray and wait for their companion's benediction.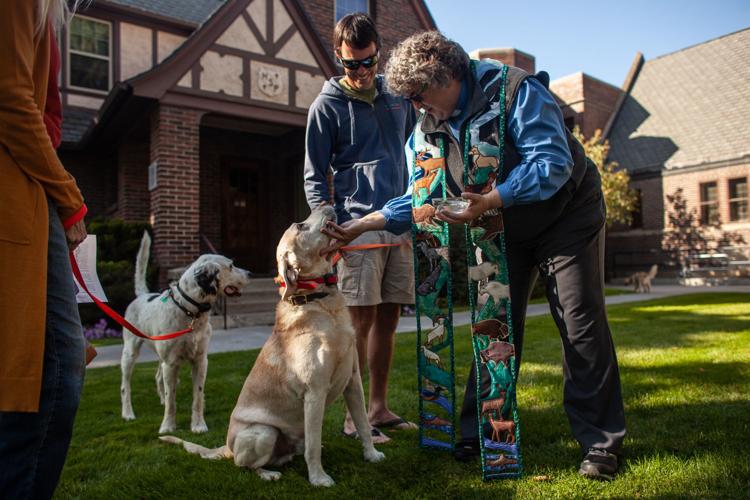 "St. Francis was one who lived simply. He thought of all of God's creations as a gift. Today's more than about animals, it's about the entire earth," said Rev. Terri Ann Grotzinger, the rector of the church. She spoke with Journey, an 8-year-old corgi at her side.
Canonized in the 13th century, St. Francis led a life of self-imposed poverty. According to Grotzinger, he spoke on behalf of animals with a message of compassion, that "if you can learn to care for one, you're probably going to care for others."
That message resonated enough with Jorge Mario Bergoli that he adopted the saint's name when he became Pope Francis in 2013. Sunday's ceremony came two days after the feast of St. Francis held Oct. 4 to commemorate his death.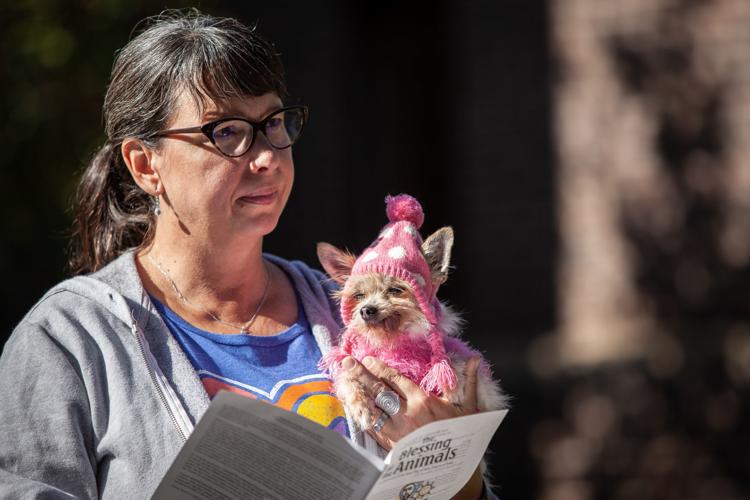 For Sunday's "Blessing of the Animals," Grotzinger wore a stole decorated with the animals she worked with as a member of the U.S. Forest Servise: elk, bears and wolves. During her career in the ministry, she has blessed dogs and cats, along with horses, bearded dragons and tarantulas.
Holy Spirit Episcopal Church has hosted the event since 2011, with rain occasionally forcing the blessing to take place indoors. Sunday's cloudless skies allowed the bassett hounds, Malteses and dobermans to relax in the sun while Grotzinger led their owners through prayers.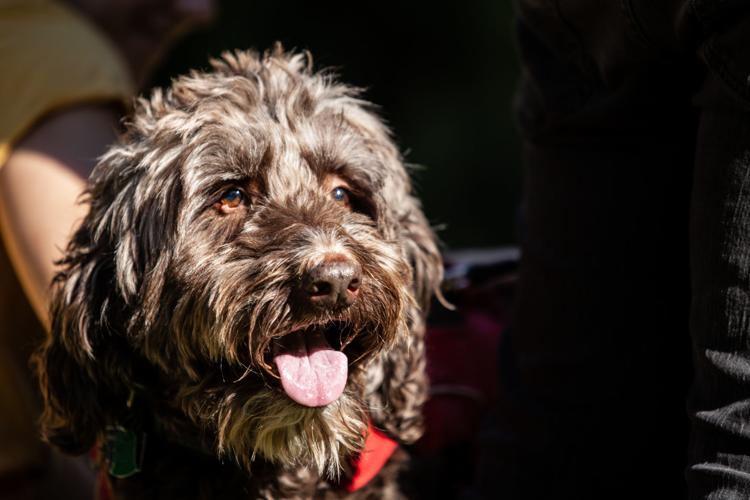 You have free articles remaining.
"These animals may look ordinary, but they are holy in your eyes, Lord," she said before blessing a bowl of water and a collection of medallions for each pet owner to take home.
"I've been an Episcopalian for many, many years," said Pete Giese of Seeley Lake, seated next to his 6-year-old golden retriever.
"Molly here is a part of the family, a good companion, so I like her to be a part of this," he said.
Molly is Giese's seventh retriever, and he's brought her to Holy Spirit every year since he adopted her for a blessing.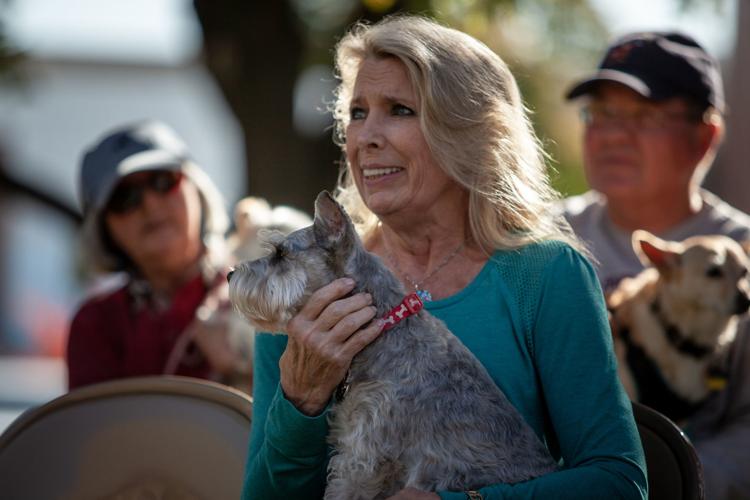 Although not a regular member of the congregation, Andrea Burke brought Lolly to be blessed for the first time. Lolly, a rescue from Polson, came from being without a home and only three and a half pounds on the streets of California to being dressed stylishly in a pink beanie and sweater Sunday.
"It's weird to say, but she's my best friend," Burke said, with Lolly in her arms. "I do way more with her than I do with anybody else. She's my reason."
Burke held Lolly while Grotzinger dipped her thumb into the glass bowl of holy water, and ran it across her forehead.
"God bless and keep you," Grotzinger said.