Providence St. Patrick Hospital held a groundbreaking ceremony on Tuesday for a new $126-million, six-story building addition to its downtown Missoula campus.
The project is expected to be complete in 2023 and will include 550 spaces of underground parking, three floors for clinical ambulatory/outpatient care and a "sky bridge" to the main hospital building at 500 W. Broadway.
"This is exciting in every step of the way," said Joyce Dombrouski, the chief executive of the Providence Montana Service Area. "We are embarking on a wonderful structure that will allow us to provide healthcare in the next 10-20 years in a way that we probably can't honestly predict but in a way that we know will offer a great resource for the community and the 650,000 individuals that we serve every year."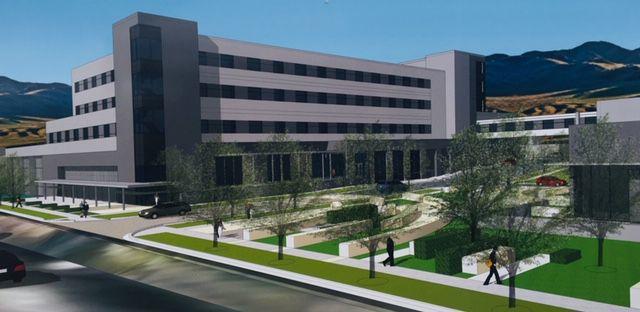 The 120,000-square-foot building will be focused entirely on ambulatory care, also known as outpatient care, meaning patients will stay in beds in the new building for 23 hours or less. Both Dombrouski and Dr. William Bekemeyer, the chair of the Providence Montana Community Ministry Board, said St. Pat's is moving toward an outpatient-focused healthcare model.
St. Patrick Hospital was opened in 1873 by the Sisters of Providence and the current main buildings were opened in 1984 and 2002.
Dombrouski said that the Providence Health and Services nonprofit healthcare system, which is based in Renton, Washington, is also investing roughly $14 million in the Providence St. Joseph Hospital campus in Polson for a total of $140 million in the western Montana service area.
"This capital investment by Providence in our Missoula community really represents the work of all of you," Dombrouski told the crowd.
You have free articles remaining.
She added that St. Pat's was basically granted every financial request it made of Providence system administrators when planning for the new building. She thanked Elaine Couture, the chief executive of Providence's Montana/Washington region, for making the project a reality.
"In particular I would look to Elaine who led the team and led all of us and persevered as we were able to work hard and ... really make the case for how we were going to be good stewards of resources in Missoula and again, carry us forward," she said. "So I would acknowledge that the piece for us is Providence's confidence in us and they should have confidence in us because we've been here for 146 years providing great excellent care."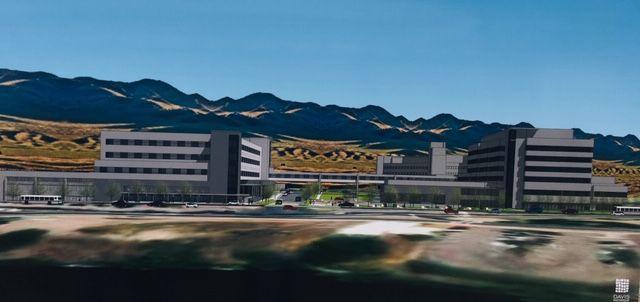 Couture said the new building is part of Providence's 10-year master plan for Missoula and Polson.
"It really is an example of our vision for Providence, for health for a better world," she said. "For our friends, our families, our loved ones can go ahead and receive the care. And we know that care is changing. And it's not always about the acute care hospital side, but we still have to have places for people to go when they need ambulatory care and they need to see their physician."
Mayor John Engen noted that he was born in the old hospital building as an "11-pound baby."
"Today is about the fact that we have folks who are willing to invest in this community that we work every day to make worthy of investment," he said. "At the city of Missoula, we are all about making sure everyone in our community has an opportunity to enjoy a high quality of life and a big part of that is access to healthcare. So the building that will tip up here and the building across the street all contribute to make Missoula a regional medical center."