At Helena College, a 26-year-old student raising her daughter alone schedules class around her job at a grocery store. Stephanie Heitman's paychecks were going toward unpaid medical bills until her small college helped with a grant.
When Tristin Bullshoe landed at the University of Montana after growing up in Browning, he struggled to pursue his dream of being a doctor. He landed in a college lecture hall with 300 people after graduating high school with a class of 12, and the Blackfeet student faced culture shock.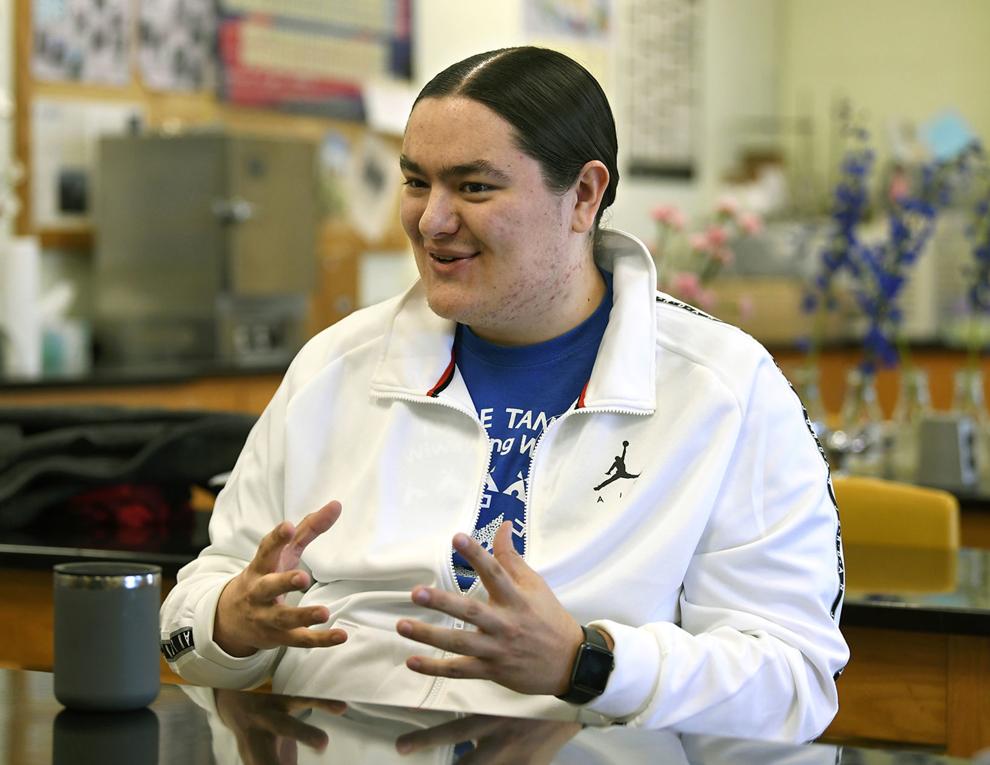 Trinity Valyent applied and found scholarships to attend Montana State University with help from Bozeman High School. The first-generation college student who helps care for her siblings and works full time is worried academics will be the least of her obstacles to a degree. 
In the United States, and for roughly 191,000 students seeking public education in Montana, a degree has been a steppingstone to the American Dream, an opportunity for security and prosperity.
But from elementary school to college, the path forward for Heitman, Bullshoe, Valyent and others is steep. In part of an ongoing project led by Harvard University economist Raj Chetty, a research team found sharp and persistent declines in economic mobility in all 50 states over the last half century (see chart).
Montana educators have seen the effects in their classrooms. Nancy Cook, an English professor at the University of Montana, said she has seen a seismic shift in the needs of students since the 1990s.
A couple of decades ago, she said a student could work part time, attend school, and finish without debt.
That's no longer the case. Cook said current students work two or three jobs, go home to care for children and families, and come to school ill, stressed and unable to focus.
"Montana has to find a way to subsidize higher education. I think it's a public health issue," Cook said.
But some programs are pulling students ahead, starting even before kindergarten and moving into college.
As part of the expansive project on economic mobility, the research team at Harvard's Opportunity Insights found certain mid-tier public colleges and universities, such as City University of New York, did the best job of propelling a large portion of students from lower income brackets to the top.
In the Treasure State, Montana State University-Northern in Havre and Montana Tech in Butte sit at the top of the heap for state schools growing paychecks for students, according to the study. Helena College ranks just behind.
"If you want to grow up and be a millionaire and live happily ever after, you need to come to Northern," said Greg Kegel, chancellor at MSU-Northern. "I say it tongue in cheek, but in a way, it's true."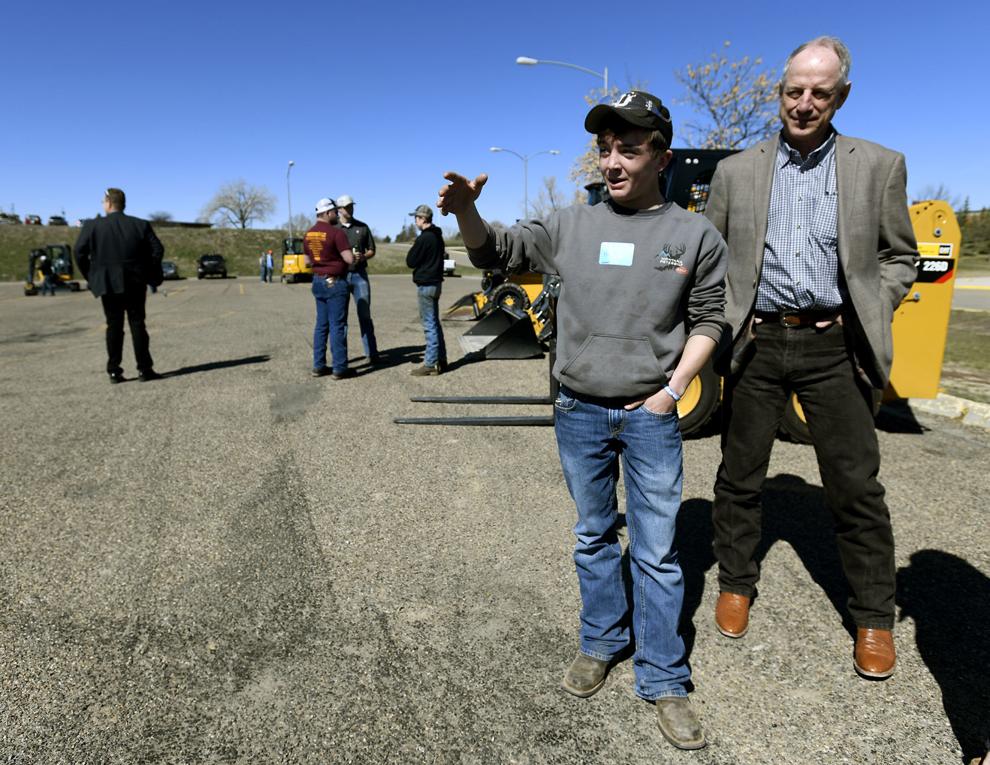 In urban New York or rural Montana, schools driving upward mobility share some attributes.
Like Northern, they have a connection with community, including employers. They pay attention to diversity — ethnicity, age, socioeconomic status, gender identity. They use data to steer students. 
Perhaps most importantly, they make meaningful connections with students.
Through a federal program, Helena College keeps a small pool of money students can tap to help cover funeral expenses, pay a month's rent, or foot the $200 bill for new tires. Faculty member Virginia Reeves said hearing students' stories and learning about their needs outside the classroom isn't optional for a campus that truly wants to help them.
"I just think that's a privilege we don't have, especially here, but I would say almost at any institution. Nobody is just a student," Reeves said.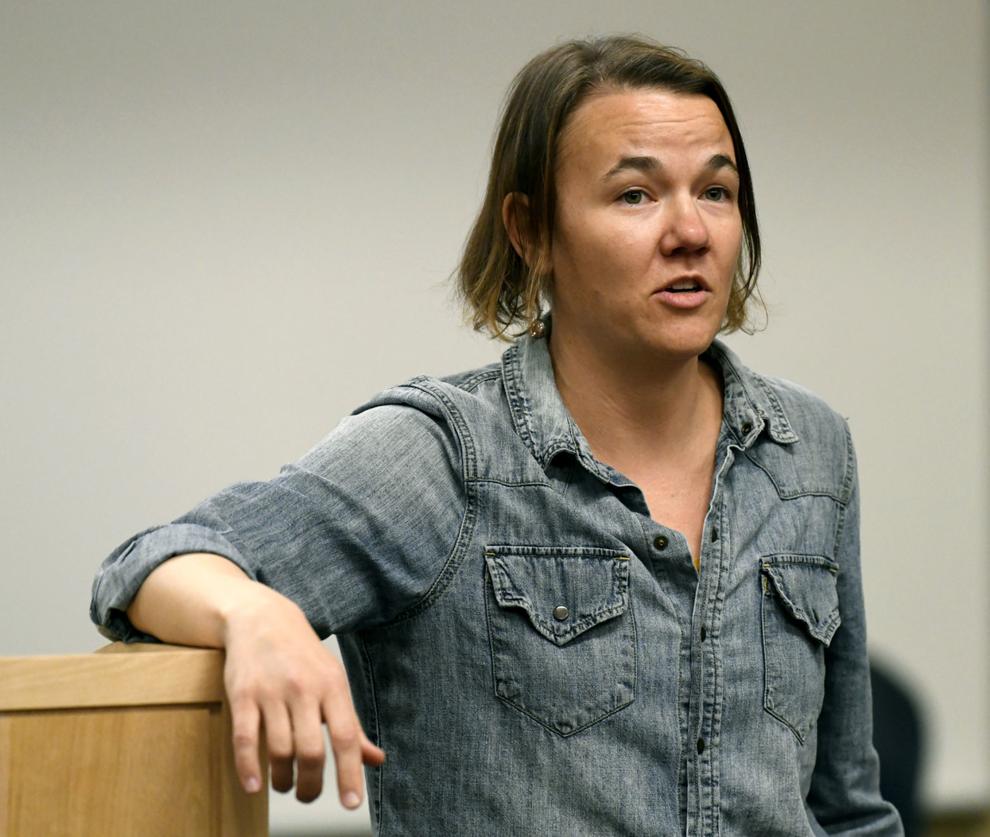 In a bid to seed the workforce, Gov. Steve Bullock, also making a bid for the Democratic presidential nomination, set a goal to increase the number of Montanans with some form of post-secondary education. The target? Some 61% of Montanans will have a college degree or certificate by 2025 compared to an estimated 44% in 2016.
Reaching that goal will not be easy.
Across the country, colleges and university systems are at risk of closures and consolidations, and subject to a percolating skepticism about the value of higher education. Alaska is the most extreme example; this year, the state is grappling with a 41% cut to the public university system.
At the same time, campuses are taking in a beleaguered population. Among students attending college in the U.S., housing insecurity is at 56%, and hunger is a problem, according to a 2019 report from The Hope Center for College, Community and Justice. It included responses from UM. Based in Philadelphia, the research team works to drive practices and policies that support college students. Statistics on hunger vary, but the center counted 45% of respondents as food insecure in the 30 days before the survey.
Throughout the Montana University System, enrollment and retention are challenges. As the trajectory of high school graduates has fallen and flattened, public campuses have fought to maintain students, but in Montana, most schools have lost them in recent years.
UM's battle has been particularly visible. In 2012, the campus faced federal investigations for mishandling rape reports, and it has seen a drop in enrollment even as its sister flagship, Montana State University–Bozeman, experiences record increases. MSU, however, is an anomaly in the nation, and Cook believes the difficulties at UM are indicative of larger societal challenges landing at the feet of higher education. 
"UM is in some ways, the canary in the coal mine," Cook said. "Through a perfect storm of problems, we are seeing a crisis, but the real crisis is in higher education in Montana."
In the last decade, however, state leaders have made strides in supporting public institutions and taken risks to revamp education, both with publicized initiatives and ones that are less known:
For six to 10 of the last 12 years, Montana has held a tuition freeze at its campuses (the number of years the freeze is in place varies by institution). The freeze does not help strapped institutions hire and pay faculty, but for students, it means the cost of education takes a smaller bite out of the family budget.

MSU-Bozeman launched the Hilleman Scholars Program to help low-income students graduate. Moving into its fourth year, the program is pushing up retention and demonstrating "statistically significant" outcomes, according to director Carina Beck; she anticipates a study will be released by this fall. 

After struggling to keep students, UM-Western in Dillon transformed its educational model following a pilot project ending in 2003. Its leaders took the school from one some community members feared was on the brink of closure to a campus other institutions see as a model, according to Chancellor Beth Weatherby.

At MSU-Northern in Havre, campus leaders developed the Little River Institute to increase the retention and graduation of Native American students. With support from the U.S. Department of Education, the program has driven retention from 57% to 86% in just a few years.
But Montana also faces headwinds, geographic, economic and political ones.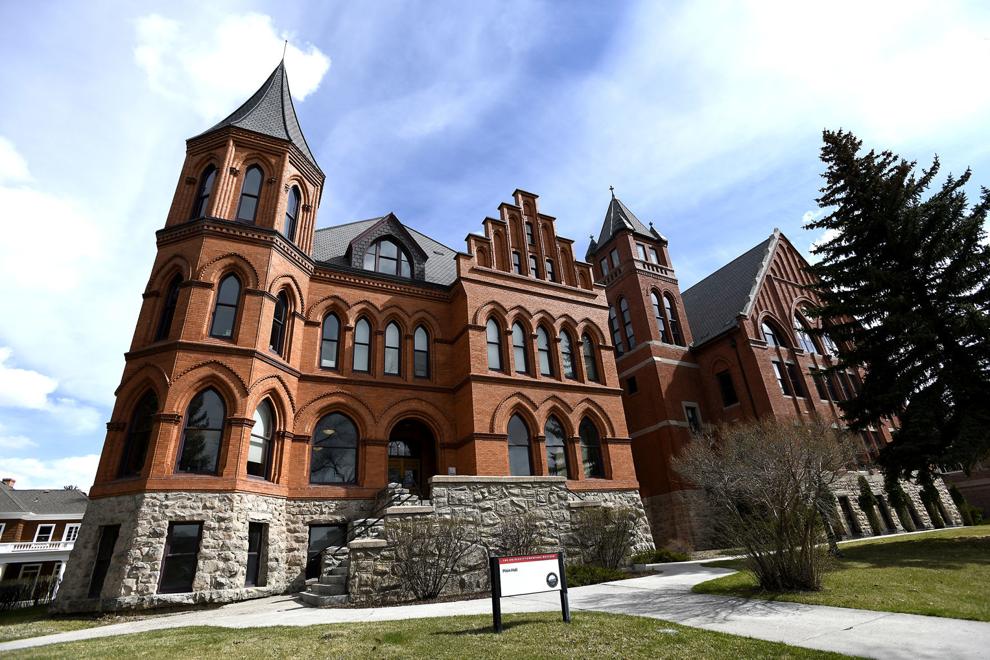 A deep divide exists between rural and urban Montana, and it can be acute for students going from small communities and reservations to flagships in Missoula or Bozeman.

Both flagship schools are in cities that lack affordable housing. From 2000 to 2017, median rent jumped 60% to $785 in Missoula. The average rent in Bozeman is $1,670, but one-bedroom apartments can run $800 to $1,000, according to a 2019 draft community housing assessment. 

At Helena College, instructor Debbie Micu said anxiety is the No. 1 issue students face. "You have students who are just overwhelmed with the stress of everyday life."

The flagship campuses in particular have hurdles to clear. According to the economic mobility study, both the University of Montana in Missoula and Montana State University in Bozeman rank at the bottom among state schools for pushing the most students from the lowest to highest income brackets.

A chasm exists between lower education and higher education despite concerted efforts to bridge the divide. A new statewide initiative offering free dual enrollment courses to high school students aims to increase students' access to higher education. But students from rural areas and reservations are being left behind as degree requirements for teachers widen the achievement gap, according to educators.

A state report shows that a Montana public preschool pilot increased readiness for kindergarten by about 21% for all students, with even greater gains for high needs students, including those from poor families. Despite the apparent success of the program, lawmakers in the 2019 legislative session rejected efforts to create a permanent preschool program or continue the expiring pilot.
In the United States, people spend the better part of the first quarter of their lives in school. The responsibility for preparing them to move from kindergarten to fifth grade to eventually ninth grade and college ends up resting on the shoulders of educators, those at public institutions in particular.
Cook, the English professor at UM, said the time is ripe for wholesale change that creates more opportunity for a weary, challenged population. 
"If Montana wants to thrive in the 21st century, we should be encouraging more of our citizens to attend college. And I don't care which college or what they study.
"And it can't cost what it costs now," she said.
Valyent, who decided she couldn't afford to go out of state, settled on staying in Bozeman, where she can live in her father's house.
"I was like, MSU is a good enough school for me. I don't think that I need to go to Harvard for my bachelor's degree. I don't need to go anywhere else but here," Valyent said.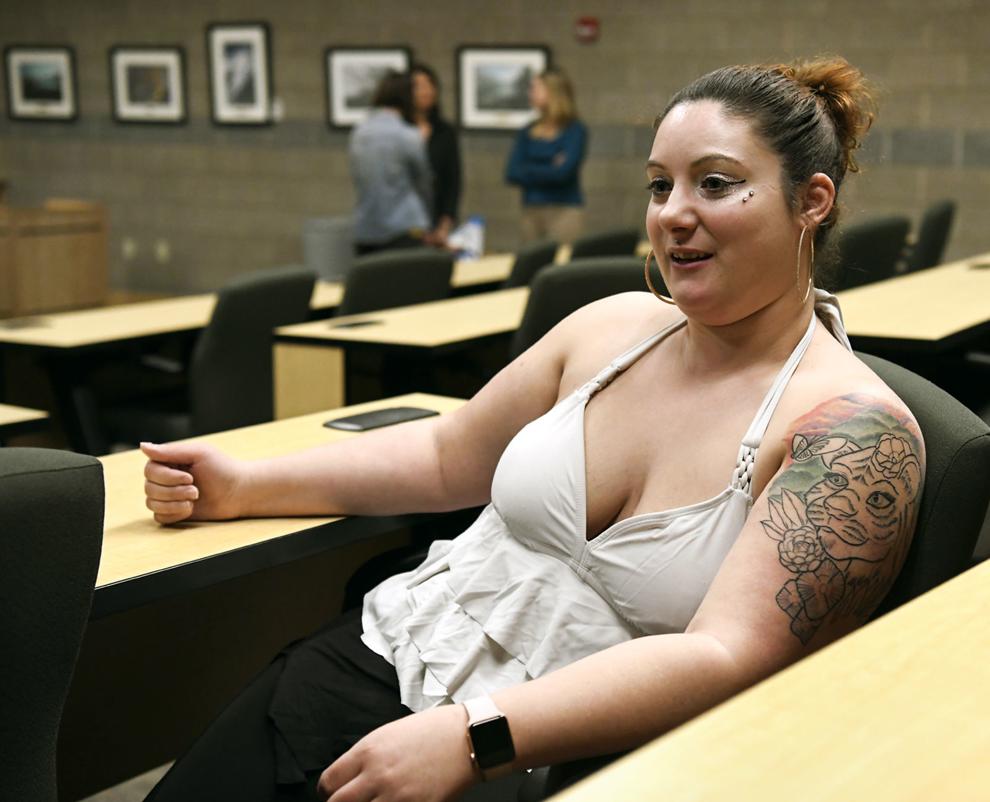 Heitman, at Helena College, is looking to the future. The first-generation college student aims to start her own business as a private investigator despite her rough childhood.
"I want to get my bachelor's degree and hopefully get myself the life that I deserve to have versus the one I was initially given," Heitman said.
According to Opportunity Insights, City University of New York with a laser focus on student success ranks high in the U.S. for driving students from the bottom income quintile to the uppermost tier. A cost-benefit analysis showed higher up-front costs, but lower costs per degree.
Earlier this year, the Montana Office of the Commissioner of Higher Education announced a plan to pilot one of CUNY's flagship programs, ASAP, as Montana Project 10. The ASAP program, which stands for Accelerated Study in Associate Programs, is designed to support low-income students and help them graduate more quickly.
Christine Brongniart, director of CUNY's ASAP program, said the model pulls together all the known, high-impact practices into one comprehensive offering. Data from CUNY show students enrolled in ASAP graduate at more than double the rates of those who do not participate.
"The heart and soul of our program is our support services," Brongniart said.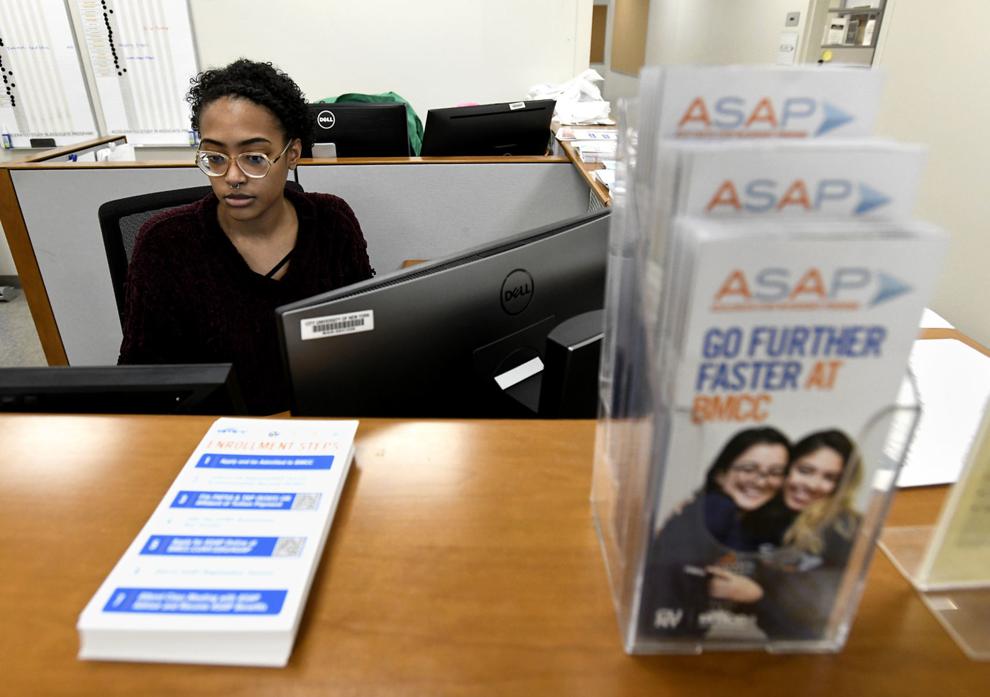 Brock Tessman, deputy commissioner for academic, research and student affairs in the Commissioner's Office in Montana, said the model has been shown to work in New York, and the Treasure State will lead the way in adapting it for flyover country.
The Commissioner's Office will pilot the project on three campuses, UM, MSU-Billings, and Helena College, starting fall 2019. 
"There's a whole chunk of the country that doesn't quite fit that (New York) mold. In many ways, this part of the country is pretty underserved in terms of best practices," Tessman said.
Reporter Cameron Evans contributed to this story.
Coming Monday is a story about the early stumbling blocks students encounter in the public education system.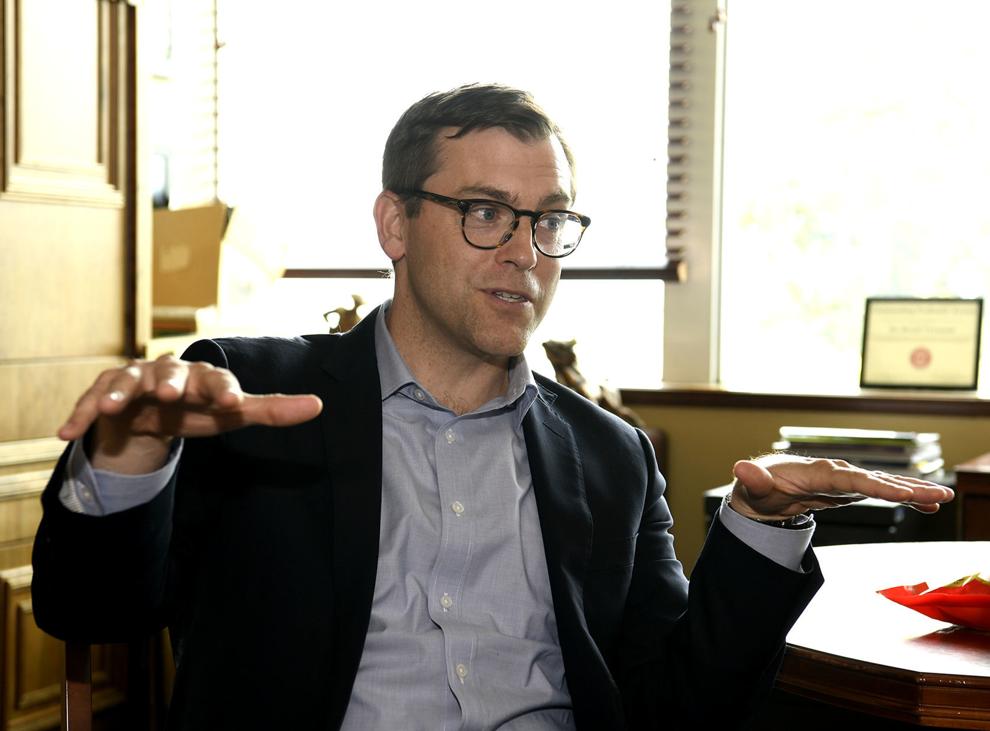 Please sign up on Missoulian.com to subscribe to Under the M, the weekly email about the University of Montana and higher education news in Montana.