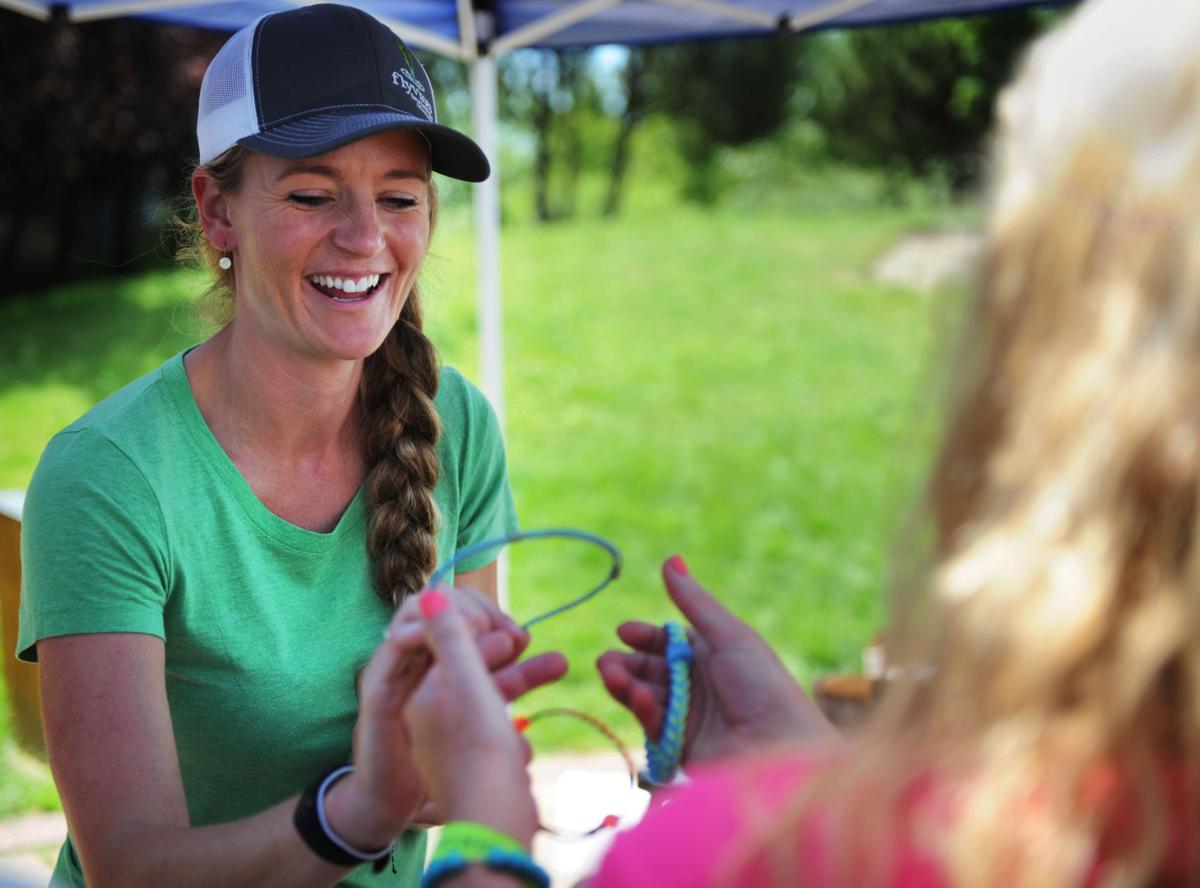 The pandemic has forced another popular Missoula event, the Summer MADE Fair, to cancel its in-person event and shift to a virtual substitute.
"A lot of artists are hurting right now and we were hoping to pull it off, but it is just not safe," said Carol Lynn Lapotka of handMADE Montana and the MADE Fair. They cited the danger of gathering large groups of people — in their case it has reached 7,000 attendees — while cases of COVID-19 are rising in Montana.
The fair, originally scheduled for June 21 in Caras Park, had been rescheduled for Aug. 23.
The decision was based in part on a survey sent to all the artists who were scheduled to participate and from discussions with customers. Lapotka said 170 artists had originally been selected, and 20 eventually dropped out because of the pandemic. They plan to reach out to them about participation in the virtual event.
The fair is the latest annual gathering to pull out of Caras, normally a hub of activity during the warm months. The free Symphony in the Park concert was called off. Downtown ToNight and Out to Lunch have been replaced with small pop-up events with food vendors on Tuesdays through Thursdays. The River City Roots Festival canceled its street concerts, with smaller, safer substitutes that haven't yet been announced.
To help replace the in-person event, HandMADE Montana will be promoting the participating artists on its website throughout August, picking 10 each day and including information about local stores that carry their work. Some artists will be offering discounts, including shipping or local pick-up options.
They'll be refunding artists' booth fees, minus a small amount to cover their costs, Lapotka said. HandMADE uses the booth fees to put toward its upcoming events, which include Bozeman, Helena and Missoula.
"With fingers crossed, we hope our fall and holiday shows can happen," Lapotka said, with modifications to the number of artists and crowd control.
Amanda Krolczyk, who makes ceramics and mountain-themed wood sculptures under the brand Plaid Beaver Co., has participated in at least five to six MADE Fairs. 
While the cancellation could comprise "a big hit," she decided earlier this year to cancel all of her appearances at summer art fairs, because she had a baby in May and doesn't want to risk exposure.
"It's super sad, but I totally respect them and I very much agree with the cancellation for safety's sake," she said. While staying away from the fairs has been "a huge financial loss for us as a family," attending them would be stressful, she said, since MADE attracts large crowds and tourists from out of state.
Thus far, she said that people have increased their online art shopping, so she's hopeful that will continue through the MADE Fair's August online event.
"I really hope that people still do remember what gives them joy, and art is one of those things, so supporting us even if it's not in person is still important in these weird times," she said.
Get local news delivered to your inbox!
Subscribe to our Daily Headlines newsletter.