The Clark Fork River has undergone more than $200 million in repairs and renovations since Milltown Dam just east of Missoula and its toxic sediments were removed. Now that the river flows free, supports fish and attracts visitors by the thousands, what might its future look like?
By a quirk of geology, two tributary rivers provide strikingly different examples of how a river and its community of people might co-evolve. From the south, the Bitterroot River has combined a soaring mountain skyline, easy angling and high property values to produce what demographers call an "urban river."
To the northeast, the Blackfoot mixes equally dramatic canyon scenery, fly-fishing literary history and isolation into a "rural river" landscape with a nationally renowned community network.
When they meet in Missoula, they start transforming the Clark Fork from a nondescript stream into Montana's biggest water-mover. By the time it reaches the Idaho border, the Clark Fork has more volume than the better-known and longer Missouri and Yellowstone rivers east of the Continental Divide.
This summer, the Missoulian looked at the challenges and opportunities flowing down the Clark Fork in light of how its sister streams have established their distinctive characters. With assistance from the Solutions Journalism Network, several community gatherings helped define what people love and worry about on their respective rivers, and how those experiences might shape the future of the Clark Fork River.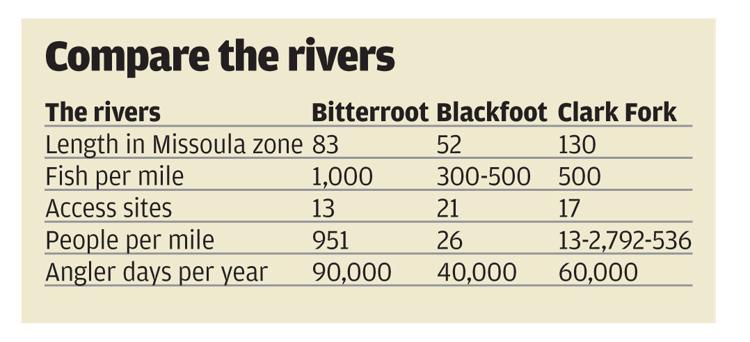 THE BITTERROOT
VICTOR — What better way to dramatize the struggle between civilization and nature than to have a river steal a gazebo?
"People build homes in places where the river never was, and then after a couple years, the river's knocking at their door," said Heather Barber, executive director of the Bitter Root Water Forum. "It's a very natural process, but it's unexpected for some people. This is one of the most dynamic rivers in the state."
So it wasn't too surprising when the wrecked summer shelter showed up during 2018's annual river cleanup day. An intense spring runoff with a rare double peak in early May and late June played with the Bitterroot channels like an Etch A Sketch. Huge new gravel bars, gouged streambanks and toppled cottonwoods add a sense of menace to the ordinarily orderly floats on Montana's third-most-popular fishing river.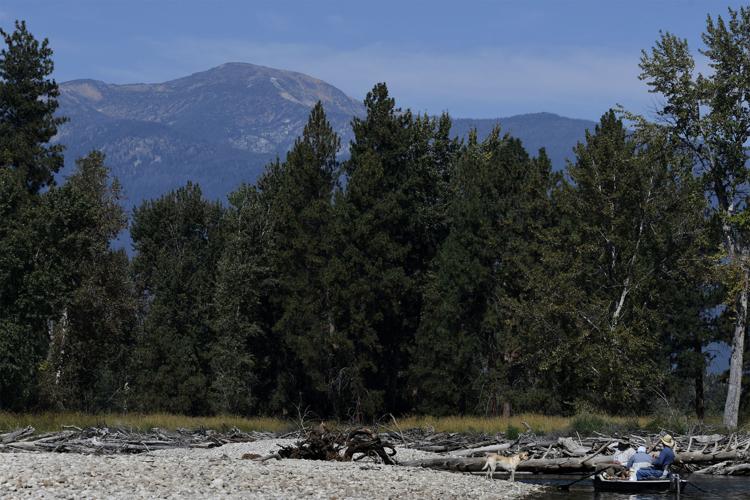 "This river has changed so much after the high water," said Kevin Dickenson, a Stevensville angler preparing to float with two friends from out of town. "It's really changed where all the good fishing holes were."
The trio was gearing up for the trico hatch — tiny mayflies that attract thousands of anglers to the Bitterroot from July to October. The reach between Hamilton and Florence where they launched their driftboat is limited to catch-and-release fishing. That's a big change from early-day Missoulian reports of fishermen taking home 100 pounds of trout in one nine-hour bout in 1881.
The first regulation on fishing in the Bitterroot banned the use of dynamite for taking fish in the late 1890s. In 1956, a daily limit of 15 trout was imposed. That dropped to 10 trout in 1960, and today it's down to three. One 26-mile reach between Hamilton and Florence has been limited to catch-and-release.
The gravel bed of the river encouraged frequent channel braiding every spring. To control that, Bitterrooters started applying "Detroit riprap" in the 1950s. They emptied junkyards of old car bodies, hauled them up the valley on railroad cars, cabled them together and dragged them into the banks.
"Urban" sounds like a dirty word to most Bitterrooters, who imagine themselves the ultimate in small-town Montana. The county seat of Hamilton has barely 5,000 residents, while Florence, Stevensville, Victor, Darby, Conner and Sula hardly rank a stoplight apiece.
But at 951 people per square mile between Hamilton and Lolo, the Bitterroot River has more people living along its banks than any place other than the Missoula urban core. Thus river watchers consider it an "urban river" compared to the Blackfoot's "rural river" character. Upstream of Bonner, the Blackfoot has just 26 people per mile.
"If you look at this valley historically, when Lewis and Clark came through this river was dried up until the fall rains and snows came," said former Ravalli County Commissioner Suzy Foss. "Irrigation and dams turned us into an agricultural area instead of a high desert."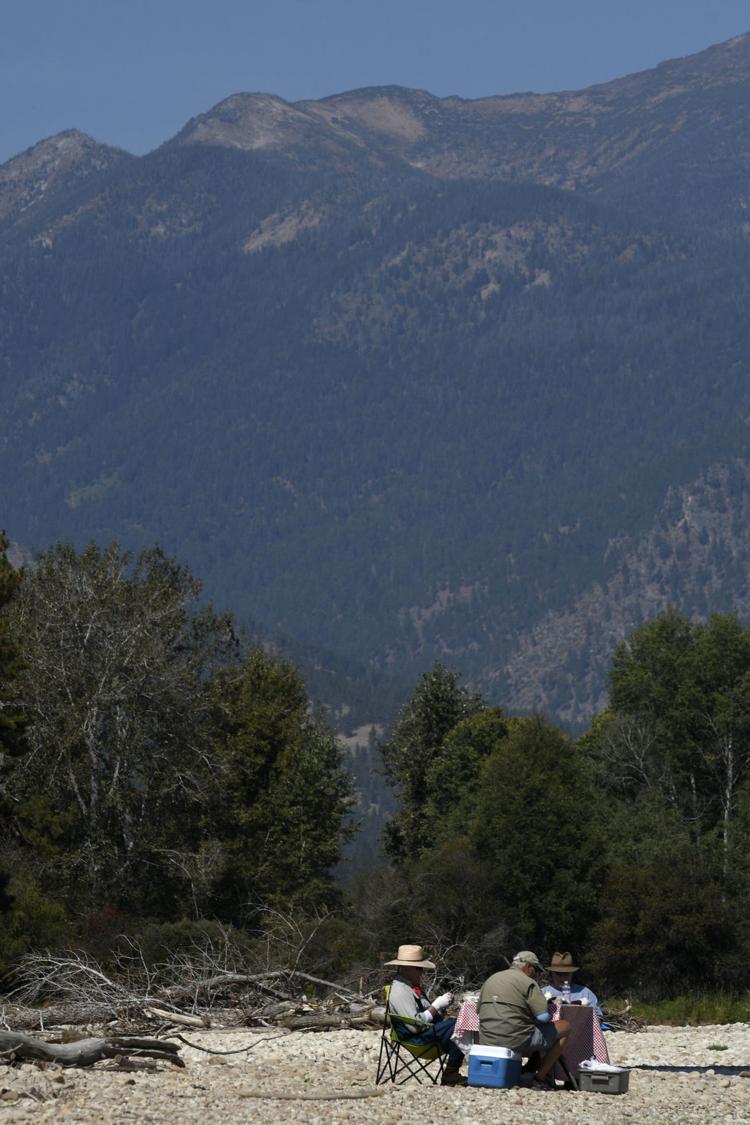 Tributaries carrying nutrient-rich runoff from the Sapphire Mountains on the east side mix with clear meltwater from the rockier Bitterroot Range on the west to produce ideal trout water. Those fish compete with the valley's biggest industry, agriculture. That's led to regular struggles over who gets a share of a watershed that's been over-allocated for decades.
Fights over water and related development have led to some titanic political shifts in Ravalli County over the past 30 years. The county briefly ranked as seventh-fastest-growing in the nation during the booming 1990s. The spread of subdivisions first led to a liberal county commission that started imposing growth plans and streamside setbacks, followed by a conservative backlash that undid much of the previous administration's work.
"People want to be able to make choices without regulations," Barber said. "Sometimes people make choices they'll regret. But it just works better here in the Bitterroot. It's easier to talk with neighbors than to come down with a hammer and tell them what you can and can't do."
THE BLACKFOOT 
CLEARWATER JUNCTION — Norman Maclean made the Blackfoot famous, but geology made it timeless.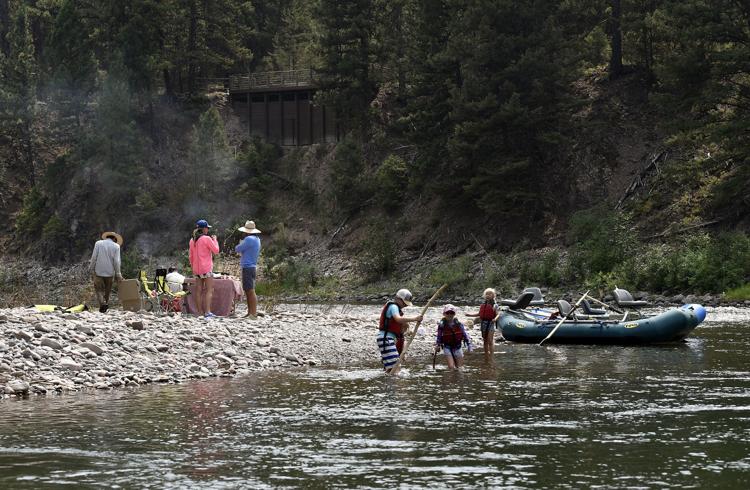 Hemmed by steep canyon walls, studded with jagged channel rocks, the Blackfoot runs stubborn where the Clark Fork and Bitterroot flow fickle. The few settlements tend to be old ranches or vacation cabins. A third of the houses between Missoula and Ovando aren't occupied year-round, compared to a fifth of the Bitterroot homes and less than a tenth of residences along the Clark Fork. Norman and his brother Paul would still recognize most of their favorite 1930s fishing holes as they knew them in "A River Runs Through It."
"On the Bitterroot, there's five communities where you can get a restaurant meal when you pull out," said Missoula Realtor Brian Beckman. "On the Blackfoot there's two spots — Clearwater Junction and Ovando. There's no McDonald's, that's for sure. It's easier to find the Montana character and get away from things on the Blackfoot."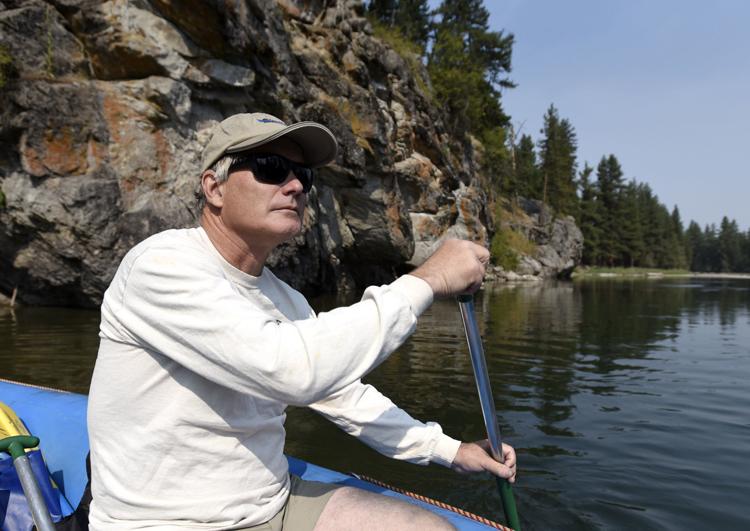 That wasn't always the case. For decades, it had a reputation as the "Redneck Riviera," except for the part that claimed to be Montana's first nude beach. A proposed gold mine at the headwaters near Lincoln triggered extensive political fights, resulting in a statewide ban on the use of cyanide for ore separation.
Out of all that controversy came a surprising resolution. Property owners, river users and public agencies got together to fix things. One result was the Blackfoot Corridor, an abridgement of the Montana Stream Access Law that disallows overnight camping along a popular 26-mile reach but lets floaters use private as well as public land up to 50 feet above the high-water line, instead of being limited to the shore below that mark.
You have free articles remaining.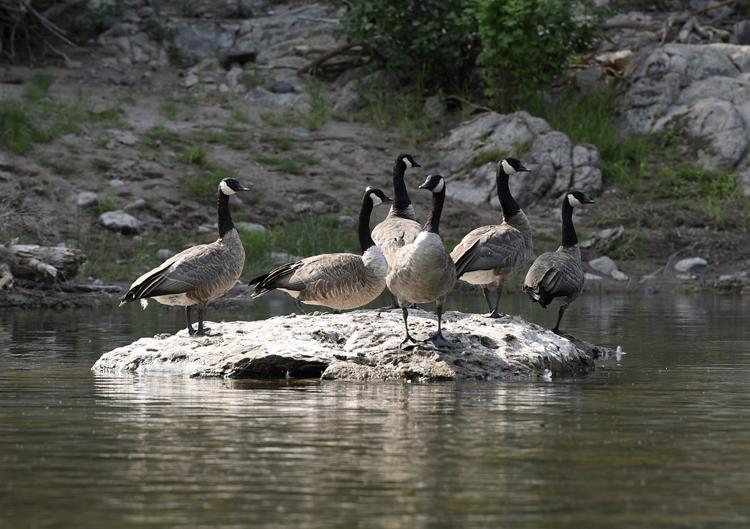 Even bigger was the Blackfoot Challenge, a volunteer forum celebrating its 25th year in 2018. Its famous 80/20 Rule has helped it resolve a remarkable range of problems, from balancing the water needs of the Blackfoot's trout fishery and its farm and ranch irrigators to developing innovative ways of protecting livestock from grizzly bears and wolves.
"The Challenge is a roundtable, not a group," Curtin said. "We've got 25 years of trust and relationships and grassroots democracy. No single issue is worth losing that trust."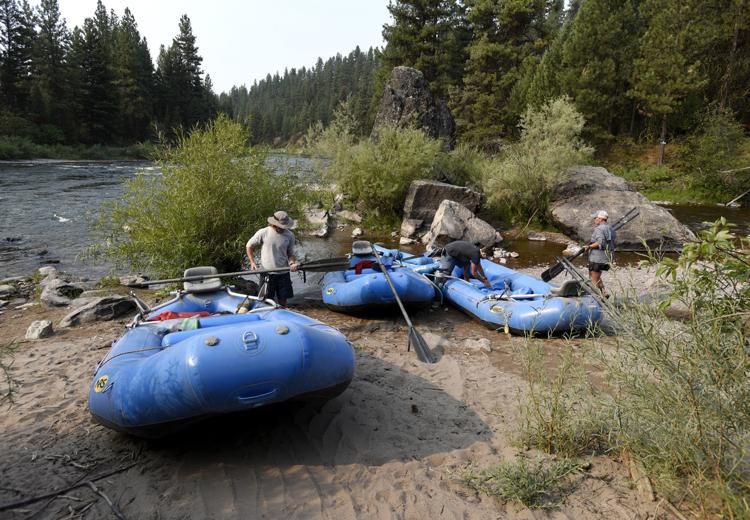 One advantage Blackfoot problem-solvers have is their relatively small congregation. Once beyond the Bonner-Milltown fringe of Missoula around its confluence, the population density drops from 385 people per square mile to just 26. Those few residents tend to control large swaths of the drainage, including the Resort at Paws Up which owns 37,000 acres between Potomac and Clearwater Junction.
That doesn't mean everything flows copacetic. Anglers chafe at the resort's domination of the beaches through much of that Blackfoot Recreation Corridor reach. Landowners wonder who's responsible for the trash left behind by legions of inner-tubers who come to play on warm summer days. The few properties with enough flat ground to support multi-house developments occasionally spark land-use debates.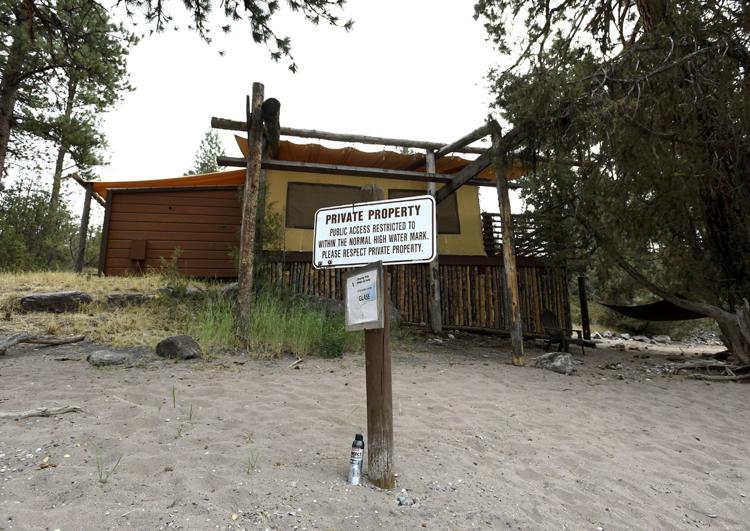 Missoula County Chief Planning Officer Pat O'Herren said the Blackfoot's self-limiting qualities have kept its rural character in place.
"It's only got a two-lane road that makes it a harder commute in the winter than being along a four-lane like the Clark Fork or Bitterroot have," O'Herren said. "That may change as (the community of) Seeley Lake looks at implementing a sewer treatment plant. That would make the community more desirable and more affordable, because you wouldn't need big lots for development. That domino could translate to additional development from Clearwater Junction north."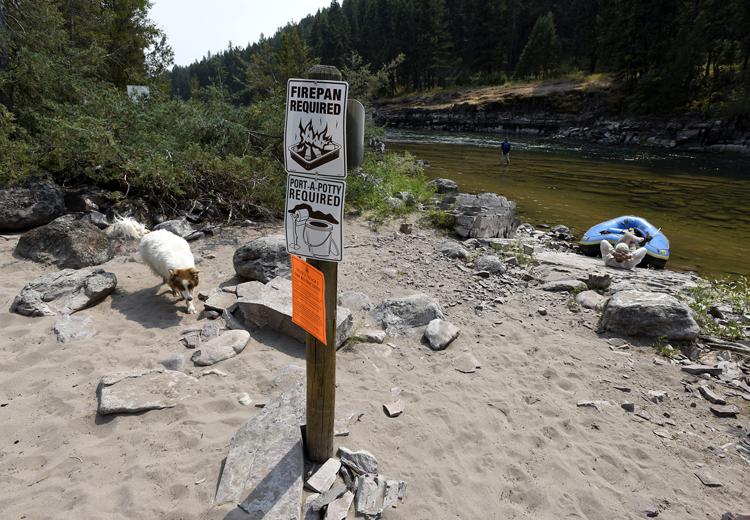 THE CLARK FORK 
Spend a day on the Clark Fork, and you might feel you've floated three different rivers.
Around Turah, a jumble of housing developments, log-jammed channel braids and a highway and rail corridor present a schizophrenic clash of personalities: a few moments of isolation followed by the rush of a freight train, which gets replaced by people on lawn chairs fishing from sandy beaches.
From Bonner to mid-Missoula, the summer "tube hatch" sends thousands of sun-worshipers in all manner of inflatable watercraft drifting by. Surfers and kayakers test their skill at Brennan's Wave and the city Fire Department trains on jet skis for the occasional swiftwater rescue.
Removing Milltown Dam in 2008 applied more than $120 million in restoration spending to the city's central river. Enhanced by additional millions of dollars of repair work in the upper reaches, the Clark Fork has gone from an ecological dead zone to a burgeoning fishing and floating asset. The city capitalized on that with a network of scenic trails and parks along the banks, redevelopment of a former riverbank sawmill into a high-end apartment complex and pedestrian bridges crossing the waterway.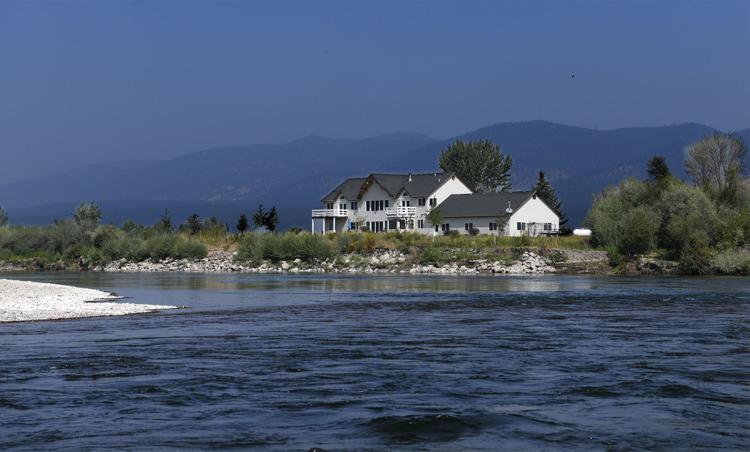 Navigation gets complicated just past the western city limits at Kelly Island, where the Clark Fork and Bitterroot rivers' confluence have knit a tangle of sloughs and side channels before becoming one of the Missoula Valley's most undiscovered treasures: a big, gentle watercourse in splendid isolation. The Missoula urban core packs 2,792 people per square mile along the Clark Fork. East and upstream, the bedroom communities of Bonner, Turah and Clinton have a density of 536 per square mile. But west of town, heading out past Frenchtown, Huson and Alberton, the neighborhood drops to just 13 people a mile.
"Once you get out past Harper's Bridge (Fishing Access Site), you don't see another house until Frenchtown," said Casey Hackathorn, Montana Trout Unlimited's Upper Clark Fork program manager. "You get away from the highway and you're in this remote fishing area right outside of town."
You also float right past two miles of the Missoula Valley's next big conundrum, for good or ill. The 3,000-acre former Smurfit-Stone pulp mill lies behind an earthen dike that nearly failed this spring when a 30-year flood hammered its boundary. The U.S. Environmental Protection Agency and state Department of Environmental Quality are evaluating the need for a Superfund cleanup project to remove a half-century's accumulation of carcinogens and heavy metal waste deposits.
Montana Fish, Wildlife and Parks biologists have posted warnings against consuming fish caught below the old millsite because they contain unhealthy levels of toxins in their flesh.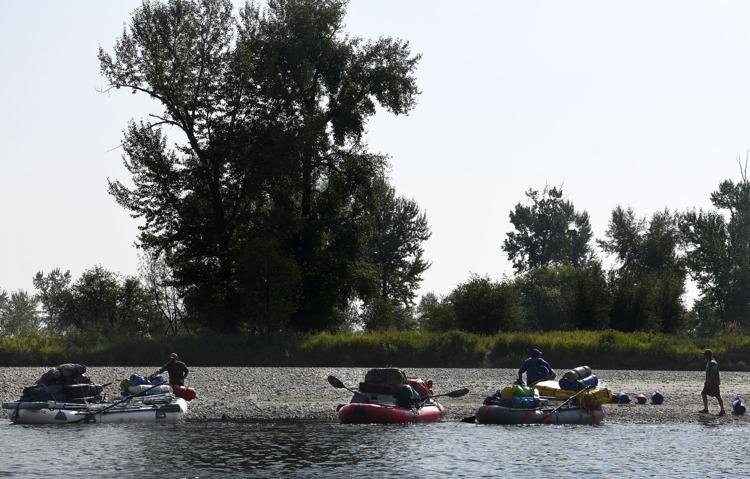 And like the Bitterroot, the Clark Fork has a rambunctious floodplain. Downstream of Frenchtown, the gravel bars spread half a mile from bank to bank, evidence of last spring's radical reworking. Upstream of Missoula, fishing pressure dropped significantly in 2018 after an angler drowned when he got trapped by a fallen tree in the water.
"The logjams on the upper Clark Fork make the Bitterroot look easy," fishing outfitter John Herzer said. "Last time I was there, I was standing on my seat, trying to figure which route to take. I don't know how the average rower gets through it."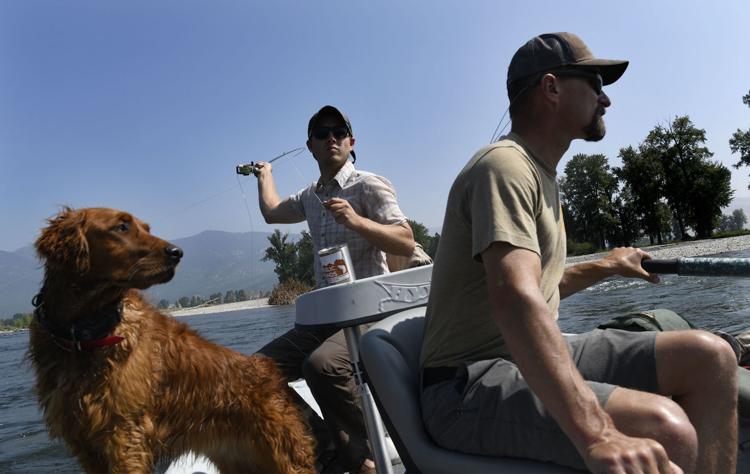 That doesn't mean the fish aren't there. Beckman, the Missoula realtor and angler, said he enjoys the lower Clark Fork more than the Blue Ribbon-rated Bitterroot.
"The Clark Fork still has that rural, remote character until you get to Alberton," Beckman said, "largely because you're farther away from the highway on an intact floodplain that's not suitable for development."
East of the city, Beckman foresaw more change.
"If the development ceiling is akin to the Bitterroot, they have no idea what's coming next," Beckman said. "If you just floated from Turah, you're blown away by the number of houses at Canyon River. Downstream toward Alberton, property values aren't so high. But it's a slow burn. It's changing."