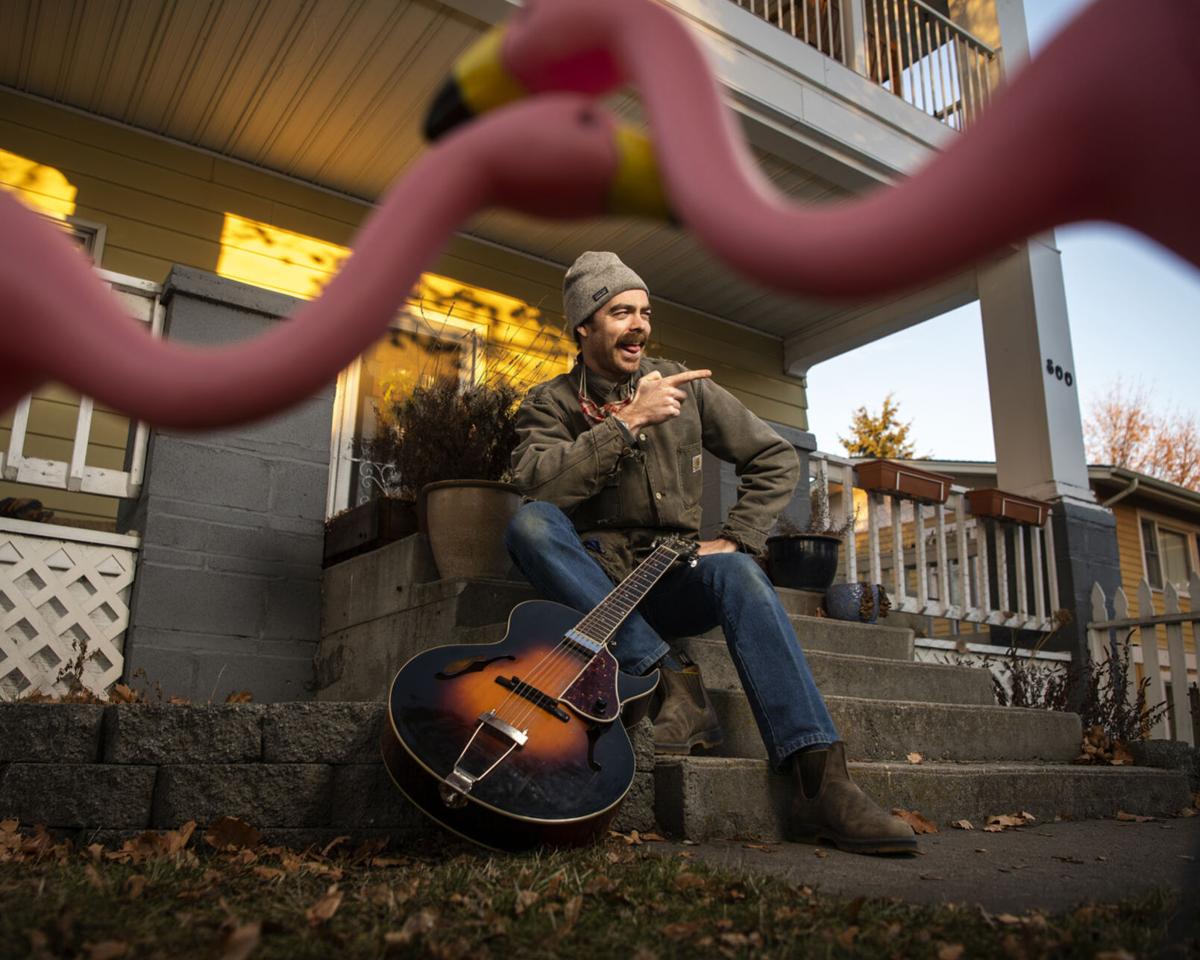 A quick guide to arts and events around Missoula in the coming week.
Bare Bait Dance's 'Roadshow'
(Friday-Sunday, Sept. 10-12)
The contemporary modern dance company is back and in-person for an outdoor selection of playful original pieces set to music by the Beatles, Joni Mitchell and more. Each show is at a different outdoor location with a performance by a musical guest. In lieu of tickets, these shows are a "pass the hat" fundraiser for the nonprofit group's 2021-22 season. (See this week's preview.)
You're welcome to bring a picnic, blanket or camp chair. Show times are Friday, Sept. 10, 7 p.m. at "The Hen House," 3301 Park St. with special musical guest Lee Rizzo; Saturday, Sept. 11, 7 p.m. at Flanagan Motors, 1776 Stephens Ave., with special musical guest Travis Yost; and Sunday, Sept. 12, 6 p.m. at Ten Spoon Winery, 4175 Rattlesnake Dr., with special musical guest Blue Moon.
National painting exhibition
The National Oil and Acrylic Painters' Society is bringing its 31st "Best of America" exhibition to Missoula's Dana Gallery this year. The show will feature more than 150 paintings representing 37 states and Canada, juried by professional artists from a pool of almost a thousand submissions.
The work includes landscapes, interiors, portraits, wildlife, still life, photorealism and impressionism.
The show opens at the Dana on Friday, Sept. 10, with a reception from 5-8 p.m. (The awards show is at 12:30 p.m. that day.) The show will be on view through Oct. 9.
Izaak Opatz and Maddie Alpert
Izaak Opatz, one of the sharpest songwriters in Montana, will make a stop at the Zootown Arts Community Center. He cut a solo album, "Mariachi Static," in L.A. in 2018, and has another set of pop-country covers, "Hot & Heavy-Handed," that he released during COVID, featuring tunes like "Drunk on a Plane" and "Goin' Through the Big D," along with his custom-tooled leather satchel of songs from his band, the Best Westerns.
He and Maddie Alpert, an indie-folk songwriter, are in the Show Room, with doors at 7 and the show at 7:30. Cover is $10.
String Orchestra of the Rockies with cellist Amit Peled
The String Orchestra of the Rockies begins its 2012-22 season with an out-of-town favorite, the cellist Amit Peled, who was last in town to send off Darko Butorac in his last concert as conductor of the Missoula Symphony Orchestra. This weekend's program is built around Peled, with selections by Robert Schumann, Gaspar Cassado and Osvaldo Golijov.
The performance is at 7:30 p.m. in the University of Montana School of Music's Music Recital Hall. Tickets are available at griztix.com. Masks are required at all times inside, per UM policy.
Peled has lined out two special public events during his visit: A master class from 3-5 p.m. Friday, Sept. 10, in the UM Music Recital Hall and an "Amit and Greet" on Saturday, Sept. 11, at 7 p.m., also in the recital hall. He'll discuss and perform salon pieces and take part in a Q&A with Montana Public Radio host Tom Cook. Both events are free.
Hip Strip Movie Night
As fall approaches, soak in some serious summer vibes with the classic action bromance "Point Break," in which Keanu Reeves stars as a cop who goes undercover with a group of surfers/bank robbers.
The "Hip Strip Movie Night" series is courtesy of the Roxy Theater and Clyde Coffee. The movie starts at 8:30 p.m. Admission is free. Bring a chair or rent one.
A real-life 'journey of survival'
David Horgan, who's best known for bending strings in groups like the Big Sky Mudflaps, also happens to be a published writer. His new book, "Helmi's Shadow: A Journey of Survival from Russia to East Asia to the American West," is a biography/memoir, which recounts his "mother's unusual life, growing up as a stateless Jewish refugee under harrowing conditions in the Far East, including all through the Second World War in Japan, before finally coming to America and raising a family in the wilds of Reno, Nevada," he wrote in an email.
The book is out this month on the University of Nebraska Press. To mark the occasion, he and and Shakespeare & Co. are holding an outdoor event at the scenic (and spacious) lawn of Ten Spoon Vineyard and Winery, 4175 Rattlesnake Dr. It runs from 6-8 p.m. There will be tables, chairs, umbrellas. Wine will be for sale and you're welcome to bring a picnic. Horgan will sign copies of the book, which will soon be available in print at local stores.
New jazz group with contemporary tunes
What is the Quiet Ruckus Octet? It's a new Missoula jazz ensemble that boasts five horns and a rhythm section, performing a set with originals by trombonist-composer Mitchell Bailey along with tunes by a diverse range of artists — everything from Wayne Shorter to Chris Cornell.
The full lineup comprises Bailey (trombone, composer), Skyler Mendell (trumpeter), Lhanna Writesel (alto saxophone), Garrett Waters (tenor saxophone), Michelle Sweeney (baritone saxophone), Connor Racicot (piano) and Finn Caroll (bass) and Ed Stalling (percussion).
Doors to the ZACC Show Room open at 7 p.m. with a show at 7:30. Cover is $10.